This site is supported by our readers. We may earn a commission, at no cost to you, if you purchase through links.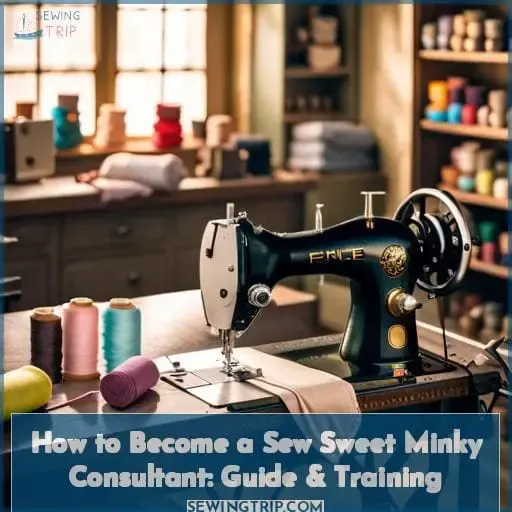 You've likely come across those cozy Minky blankets all over social media. Were you aware that behind these snuggly designs lies Sew Sweet Minky Designs? This company has achieved a 200% growth in just a few years.
As an independent seller, you have the opportunity to capitalize on their success. By representing Sew Sweet, you can operate your own business as their Ambassador. Your role involves hosting Facebook Live shows that receive rave reviews from blanket enthusiasts, ultimately allowing you to earn commissions along the way.
Can you envision the potential? Take a step and apply today to become a Sew Sweet Minky Consultant. Rest assured, we will equip you with the necessary tools and training, empowering you to confidently promote and sell their handmade blankets and various other minky products.
Key Takeaways
Sew Sweet Minky Designs offers a business opportunity as an Ambassador, allowing individuals the chance to represent the company and earn commissions.
The Ambassador role involves hosting Facebook Live shows to exhibit and sell handmade Minky blankets and products.
No prior sales or social media experience is necessary, with a focus on motivation and goal-oriented drive during the application process.
The role requires a commitment of 15-20 hours per week, providing potential for lucrative commissions and access to ongoing education and advanced training.
Becoming a Sew Sweet Minky Consultant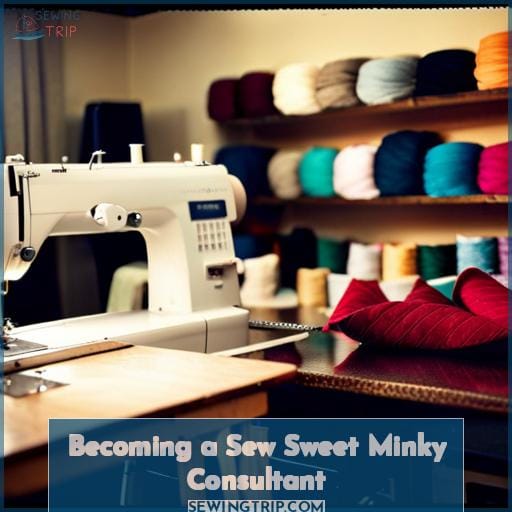 You can build a lucrative career showcasing cozy products if you're a motivated self-starter. As a Sew Sweet Minky consultant, you'll drive sales through Facebook Live shows, featuring the company's expansive Minky product selection.
Master sales techniques, like sharing product details and promotions, and employ smart Facebook Live strategies to engage your growing Minky community.
With commission-based income and provided training, you can develop savvy marketing approaches to thrive. Join the Sew Sweet staff members in showcasing Minky blankets and products digitally. Through motivated self-starting and strategic social media sales, you'll build an enriching and profitable career as a Sew Sweet Minky consultant.
Role and Responsibilities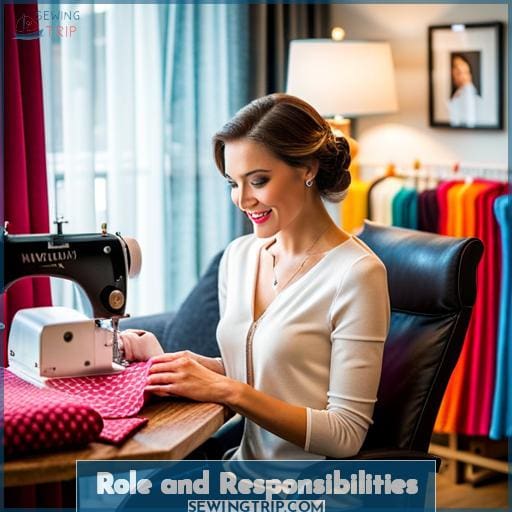 As a consultant, your role focuses on driving sales through captivating Facebook Live shows that hook viewers and turn them into buyers. Your success relies on a keen situation assessment to tailor your pitch effectively, understanding the opportunity costs for potential customers.
Video performance is crucial; your audience engagement determines conversion rates.
A transparent commission structure incentivizes your efforts, while the extensive Minky product range, including adult products, widens your customer base. As Sew Sweet Minky Designs eyes international expansion, your role gains significance.
The company values community support, which enhances your credibility. With a growing employee count, the environment is dynamic, promising growth.
Navigate this landscape with your natural motivation and goal-oriented traits to master this empowering sales journey.
Training and Support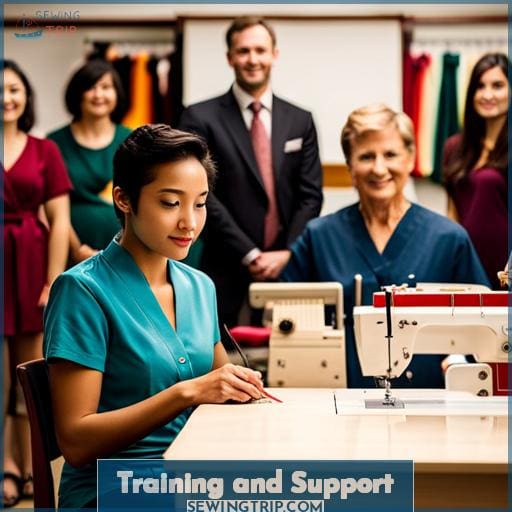 Immerse yourself in the comprehensive training provided, absorbing the insights from company videos on Facebook, and feel the confidence growing within you as you equip yourself for success in this dynamic sales venture.
Ongoing education through specialized courses.
Advanced training with role-playing exercises.
Instructional videos on selling high-quality Minky material.
Insights on connecting with local seamstresses.
Tips for empowering stay-at-home women across the United States.
The training equips you with the knowledge and skills to excel as a consultant. With the tools for success, you'll be prepared to drive sales and achieve your income goals in this lucrative opportunity.
Application Process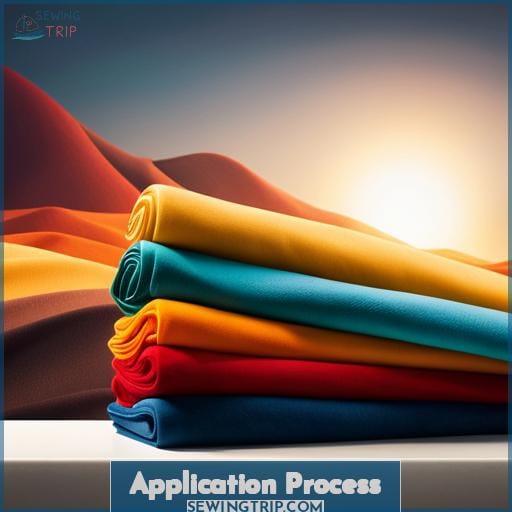 You're ready to apply and seize this lucrative opportunity. Search for Sew Sweet Minky VIP on Facebook to start the process.
Come prepared to discuss your sales abilities and resume qualifications. Review commonly asked interview questions and practice responses to land the role.
For resume advice, emphasize sales results and self-starter abilities. Show how your skills align with showcasing minky blankets and achieving growth for this thriving company.
With preparation and passion, you'll ace the interview and start acquiring customers. Contact Sew Sweet Minky today to begin your journey to above-average commissions.
Expertise and Traits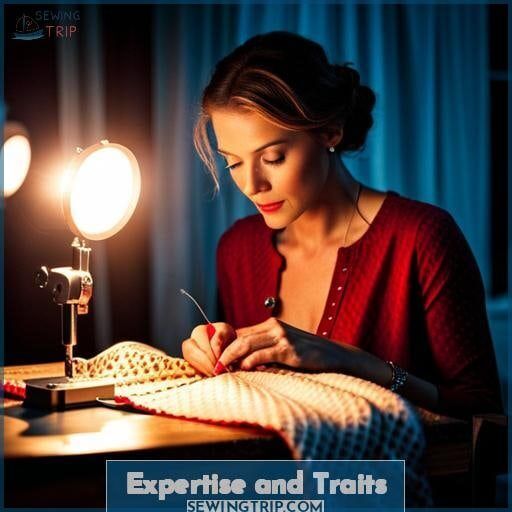 Sell handmade minky blankets and products by maintaining motivation and a goal-oriented approach. Essential selling skills and effective coaching abilities are crucial to thriving as a Sew Sweet Minky consultant.
Guide newcomers in optimizing sales processes to exceed monthly benchmarks. Present the company's soft minky blankets and fabric in engaging Facebook Live shows. Perfect the art of showcasing minky products in a live show style to attract eager Etsy shoppers.
Allow your inner drive to ignite your potential for excellence. The company's training equips you with the expertise to master your role. Embrace this opportunity to apply your motivation and achieve above-average income.
Frequently Asked Questions (FAQs)
What is the average income for consultants?
The average income for Sew Sweet Minky consultants depends on your sales, but you can expect to earn lucrative commissions if you're a motivated self-starter. Focus on driving engagement through creative Facebook Live product showcases to maximize your earning potential in this sales-driven role.
How much time per week is required for this role?
You'll need to commit 15-20 hours per week, much like a hummingbird gathering nectar, to drive sales through engaging Facebook Live presentations and achieve the lucrative commissions this opportunity offers.
What products are consultants responsible for selling?
Responsible for vending an enchanting array of handcrafted Minky blankets and merchandise, enabling you to unleash your motivation and drive.
Is any experience in sales or social media required?
No previous sales or social media experience is required. Immerse yourself in Sew Sweet Minky's universe and grasp an opportunity for above-average income.
How many consultants does the company currently employ?
The company doesn't disclose precise figures; however, considering their dynamic growth and ongoing job openings, it is probable that they are maintaining a rapidly expanding consultant workforce.
Conclusion
So you aspire to join the exclusive Sew Sweet Minky consultants' club? Well, brace yourself for the emotional rollercoaster of inconsistent communication, high stress, and minimal work fulfillment. But hey, if you're motivated and thrive under pressure, this might just be your golden ticket to lucrative commissions and above-average earnings.
Apply now to become a Sew Sweet Minky consultant and ascertain if you have what it takes to s쳮d in this fast-paced, sales-driven role.