This site is supported by our readers. We may earn a commission, at no cost to you, if you purchase through links.
hether it's a fairly new idea or you've been dreaming about it for years, opening your own embroidery business can be tremendous strength and life-changing. Chances are you already have some experience with embroidery, this could be a recent experience, or maybe you have worked in the company in the past and changed paths. If you have the right mindset, starting your own business can be positive for you personally in terms of confidence and can be of significant benefit to your financial situation. You may have already gathered some information to get you started, but we've gathered some solid ideas about starting an embroidery business in this article and we hope you'll find them helpful.
hat is embroidery business?
An They can run embroidery business from home or it can be commercial and run from small premises. Several different routes can , from digital to non-digital embroidery, and the work can be anything from personalizing merchandise to working on school clothes or sportswear, such as a cap or running shirt. If you run your business from home, you most likely work alone, but if you choose more extensive work, you may have a business space and a small team next to you.
hy start an embroidery business?
Everyone has their own reasoning behind the choices they make, especially for careers and businesses. However, there are some common reasons that lead people to start their own embroidery business. Maybe you have worked tirelessly in the industry for years as an employee and you feel like it would be more rewarding to go it alone, maybe you feel like this is your time and that they armed you with enough knowledge. You may feel like your creative side is being caged under someone else's control and you want to give free rein to your ideas and make your own design choices and work on something you are passionate about. Family life can make working at certain hours impossible, so some choose to set up their own businesses to have more control over their working hours and patterns. hatever you reason, if you have the drive you can make things work for you.
How do I start an embroidery business?
One of the most important things to think about before starting your own embroidery business is whether you have the right drive and attitude to succeed. If you are reading this article, it is more than likely that you put your heart on this and know you want it to work. Consider the financial factor, there will have to be an initial money investment to purchase a machine and software to do your job. Decisions will have to be made whether you only work from home or whether you want to go down the path of employing a small team to work alongside you.
1. Machine Embroidery Business – hat to Consider Before You Begin?
rite down business and marketing plans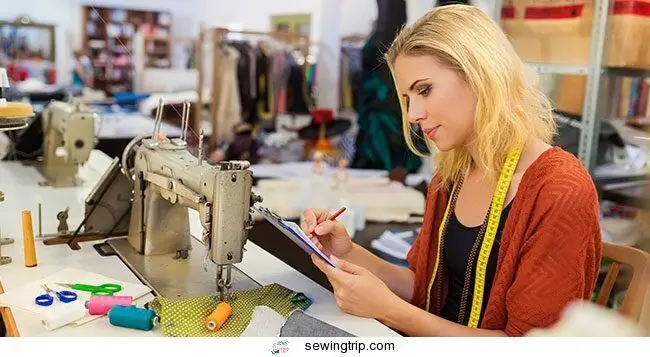 As with any business, to succeed, you need a good draw up a well thought-out business plan. This includes things like your company name, financial points such as initial financial expenses and expected profit figures. Think carefully about where you want to see yourself and your business at different times and how you will promote your business to achieve your commercial goals.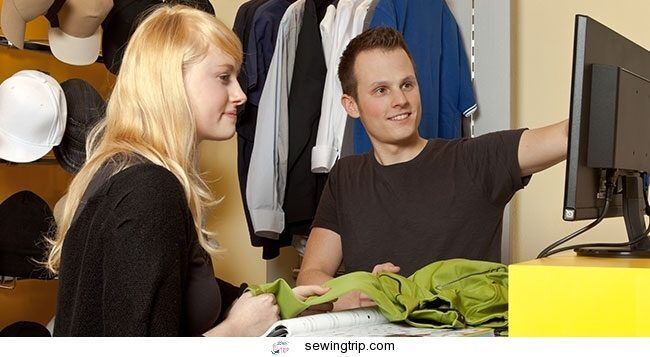 As mentioned earlier, there are several different routes you could take regarding the products and services that offer you as a commercial embroidery company. Some choose to offer personalized products to individuals, perhaps embroidered clothing for charity events, weddings or parties. Focus on school clothes and embroider patches on school clothes or sportswear. Target the corporate market and offer embroidery to hotels for their linens or small businesses for logos on their staff uniforms, from a cap to an apron. hatever you choose, you need to find your target market and tailor your ads and services accordingly.
Gather personnel to make all embroidered and printed products
0
If you have chosen a small company with a team of employees, consider how you are going to find your staff. You may have been in the embroidery business for a while and in this case you may have colleagues looking to join your new venture. If you've worked with people before, have a good idea of the quality of their work and reliability, and this can be a great asset. If you can't find employees this way, consider advertising to find team members. Think carefully about how and where you are going to advertise and whether there are costs involved. It would be helpful to interview candidates, and you want to see examples of their previous work to decide if we satisfied you with the level of skill they can provide. Think what the workers specialize in, they can be great at cap embroidery or have previous experience in linen embroidery.
Gather the jddBvm4XLskills and equipment to run an embroidery business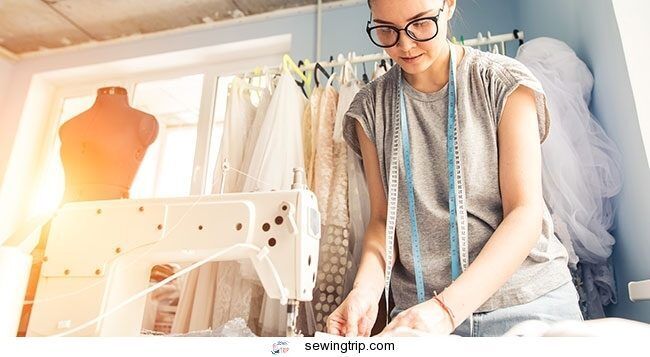 Talking about the bTVQNFegJskills to Running an embroidery business covers embroidery skills and other essential skills required to run a business. If you are gathering a team or workers, you may leave the actual embroidery skills to them. Choose your workers carefully and make sure they are highly skilled in this field. This then leaves the business skills to you. You must have confidence in management to organize your team and ensure that they operate efficiently. Trust is key when trying to market your business and gain new customers, and of course you also need to be proficient in basic financial skills to ensure you have control over the money aspect that is hugely important to the success of your business. company.. Besides these skills, it is essential that you have the relevant equipment your goods. Your essential kit is a reliable commercial embroidery machine or machines and the right software for the goods you want to offer.
Find the Best Embroidery Machines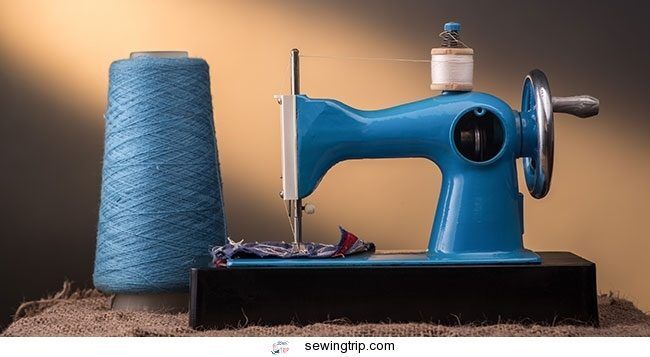 As with most things in life, money more than often leads us to the choices we make. The choice of your machine is the heart and soul of your business, and you must choose the best commercial embroidery machine considering some important factors. Most people choose to purchase their own machine because of its importance in the business, but it is possible to rent your machine if it is a better financial option for you. It is imperative that you do extensive research to find the best machine for your job. If you have a machine from a quality that constantly lets you down and needs to be repaired, often can throw away much of your intended profit. Take the time to read reviews and the opinions of others in your field, it will quickly become apparent which brands and machine models are the most reliable and best for your intended product range. Besides choosing a reliable machine you can afford, also consider what type of machine is best for your business. If you want to do small individual jobs, a single header machine is best. If you plan on doing multiple, more complicated jobs, choose multiple header machines or one expandable header. Another element that is often overlooked in the type of products you will offer and the thickness of the material to be embroidered on is that there is a big difference in thickness between a sheet and a sports cap, for example. If in doubt, contact the supplier, who will also be happy to discuss your requirements.
Visit your local government offices to find out what licenses you need
Rules often differ from area to area, but it is important that you properly register your business to ensure that qFXtXvnHAvhX2XqGmLfn74HbyIVJ2. It's always a good idea to get in touch with your local government to have a conversation about your intentions and to see what permits you need to arrange. Failure to comply with local regulations can cause headaches in the future.
2. Home-based Embroidery Business – hat to Consider Before You Begin?
Decide How Much You Spend
Running your business from home gives you control over how much you choose to spend on your machines, materials, software or whatever training you deem necessary. hen money gets tight, you need to be sure you can see everything right if you can see everything right. You are very close to your job and best placed to decide what money to spend, where and on what to help you achieve your sales goals.
If you have struggled with standard working hours in the past, perhaps because of having kids or other pressures then starting a home based embroidery business could be a good option for you. jtYtGDt0vfq9LlYJ2P34 small at first and do small assignments for people you know in your spare time. This could be a brilliant start. orking from home can also allow for full-time, part-time work, or even just a few hours of work in between school runs, it's really what suits you and your lifestyle. As with anything, the more hours you put in, the greater the financial benefits will be.
Except you have the freedom to choose your working hours and the money you spend you also have control over the pricing of the products you have for sale. The choice is yours, but excellent advice is to remember that you are a sole proprietor, and your most positive asset is your low overheads and your ability to offer a lower price than large commercial companies. However, what you put up for sale can 3HVA48dOtgnQ2xbzcb01SFI, or one-off, in which case they considered the price. You may not be offering bulk orders, but one-off pieces using the expensive material or designs with a detailed set-up. You know the work to come and the costs involved, so 6CBiy7om3Npfuse your knowledge to steer your prize in the right direction.
You can expand your business and hire assistants or keep it small
hen you start, you can only imagine that you are working alone and a small number or some goods. However, dreams grow and you can reach new heights you never thought possible. Some can handle it as individuals and go on, but some see the benefits of growing their business. If you want to focus on certain elements in which you excel, consider hiring an assistant for other tasks you enjoy delegating. You know your own boundaries, listen to your mind, and if you see yourself struggling, consider what impact this could have on the business and where it would be best to hire some help.
Find a Good Embroidery Machine Materials Needed for Small Businesses
Unlike larger commercial embroidery businesses, machine requirements for personal and small businesses are different. Consider a few things to make it zocClSTY the best of it. First0jHNMJ, think about your budget, you want to buy the best machine for the best price. Your machine will be your most important asset, so be sure to research which brands are reliable and ask around to see who others can recommend. Choose a route to get to the tar market; So now make sure your choice of machine can do the work you want to focus on. Consider other essential materials, the key to success is both sLu7AkwnM3M yarn and VMQ6huZXzV backing. Your products are your selling point, so find the perfect products to embroider. Talk to suppliers and have samples sent in, such as a sports cap, towel, or a range of t-shirts. If they want you to be successful, they will certainly send you a wide variety of pieces to choose from.
Seeking Potential Customers Plan for Marketing
In home or small businesses, word of mouth is key. Finding prospects can start as simple as announcing your new business to friends and family. If you've previously worked in the industry as an employee, reach out to old colleagues and tell them about your new offering and what you have for sale. You want to plan your marketing campaign, and for this size of business, social media or flyers are often a great way to find success and target key marketing audiences.
Is Embroidery Business Profitable?
ith the right knowledge of the market and the right skills to do the physical work, so yes, an embroidery business can be extremely profitable. ith advancements in technology and the right software for the job you intend to do, there is certainly a splendid opportunity to make things work to create a good income.
Conclusion
In short, if you have the drive and attitude to get started and the knowledge and passion to create a great range of products, starting your own embroidery business could really be a viable option for you. Don't forget to plan your path and make GMnEo6X701q as far as the best machine and target market . e hope this article has armed you with everything you need to embark on your journey to start your own business in the ever-expanding and profitable embroidery industry.