This site is supported by our readers. We may earn a commission, at no cost to you, if you purchase through links.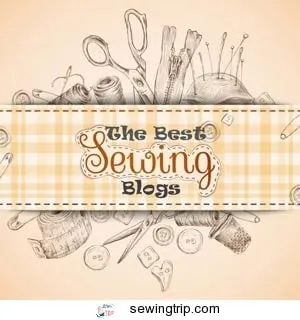 As for sewing, you can't be an island.
Regardless of the form of sewing get involved, there is always a place to learn and get inspired.
You would at the plethora of free and quality resources available online.
Here are my 10 best sewing and craft blogs I follow. I recommend you bookmark and start from these blogs. We categorize these blogs based on popular interest or niche they belong to.
DIY and Craft Blogs
Dolly Clackett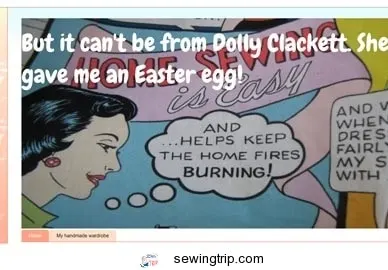 ]There is something exceptional about this blog that gets it rated first. It should be her passion and love for DIY sewing, a sewing freak who is good at it.
Her blog is a breakthrough for sewing enthusiasts. With every post there is always something new to learn through the blog. Her style of writing that is witty and the beautiful dresses that pop up from the blog almost every week are sweet to the eyes.
You can will bookmark the blog after reading it for the first time.
Handmade by Carolyn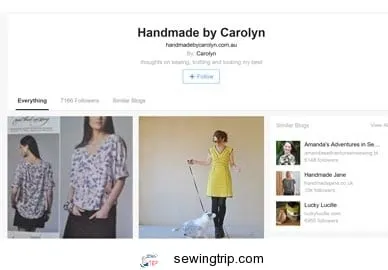 Do you think only a British girl like Dolly Flackett can make beautiful dresses? No! there is an Aussie lady who does that very well too and is sharing it with the world through her blog. These DIYs are rolling out unique patterns with almost every post they post.
Just a visit to the blog will help showcase what it offers. Not the run-of-the-mill blogger with inferior quality content. When she sees fit to blog, look forward to a new design and pattern that will blow your mind.
Sewing Kids Blogs
The Sewing Loft

Who doesn't want their kids to look good?? While this blog from Heather Valentine offers other types of sewing supplies, it is best known for its children's projects. The Sewing Loft Blog offers more than just kids projects, but also lessons and free patterns to process for free.
You don't have to look far for the best blog to introduce your blog. girls going to sew, a visit together to read what Heather offers is enough to get them started.
As a sewing mom, you'll find plenty of inspiration here to style your kids and become a super mom.
Sew Cool for the Tween Scene
A long blog title, right? That's how long the messages are. Just kidding, actually. You can see more photos on this blog. A step beyond The Sewing Loft Blog, which is aimed at kids, we aimed this blog at teens and run by a teenager.
According to their about us, "It's a blog meant to bridge the gap between kids'outfits and adults". Since your kids have outgrown most of the clothing designs you used to make, it's time to take it up a notch. That's what this blog is all about.
As a teen who loves to sew, this blog will walk you through the steps and want more.
Blog about vintage and retro sewing
The Little Tailor

The name of the blog has definitely made you curious. There is nothing but a dress with a classic look for a real ladies'dress.
Straight from the UK comes a platinum blonde with vintage sewing podcasts. There are plenty of vintage sewing tutorials to set your eyes on this blog.
You will love this blog; the combination of video and notes makes it unique. Not so many vintage sewing blogs have a YouTube channel page where free tutorials can .
Tilly and The Buttons

Not so retro but still vintage. Showcasing vintage-inspired styles that are easily replicable by you. Tilly, as she likes to be called, is a sewing blogger with a heart to inspire what we will admire.
This blog will teach you vintage sewing and access tons of patterns you'll love.
Learning to sew your own fabric has become very easy with Tilly and The Buttons. One click in the workshop section of the blog will get you started with your sewing machine. She is also the author of Love at First Stitch, a reference book for vintage style enthusiasts.
Lingerie and bra blogs
Dressing habit

Amy is from Texas and will teach you how to make your own bra and lingerie in the best way you imagined.
One of the best lingerie blogs on the internet, offering an easy approach to making fitted and beautiful lingerie, especially a bra. You will learn where to buy the supplies you need to make great lingerie.
Ultimately, you should be able to ditch ready-made bras and join DIY lingerie. No more trying random bras at a store looking for the perfect cup size.
Just take a size as specified by Amy and you'll be wearing the best bra you've ever worn. Besides bras, there are also tutorials on how to make shorts for women.
Very Purple Person

The name alone is enough to get you excited if you're a lady. It's time to impress yourself and look good for your man. Not quite a lingerie blog, but sew a lingerie category than most purely lingerie blogs. Very detailed information on the basics and principles of lingerie sewing.
If you're into sewing your own lingerie, bookmark this blog. Everything you need to sew beautiful and sexy lingerie in terms of information is in abundance on the blog.
It's time to learn how to make custom lingerie, go super, or look like a model for your special someone. Let Novita add some sexiness and spunk to your wardrobe.
Bag and Utility Blog
Collete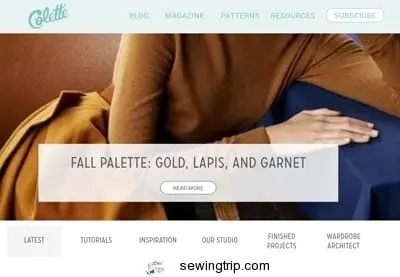 Anything fabric is on this blog, but you'll find their bag sewing tutorials refreshing. A one stop blog for sewing tools that make your sewing fun and elegant.
Go through their completed projects to get a glimpse of what you've never done and should be doing. There are plenty of sewing tutorials to get you inspired and freshen up to sew.
Sewing is more fun when you know what to do and how to do it. The blog's special edition, Wardrobe Architect is an in-depth resource for any sewing enthusiast.
Kimberly Kight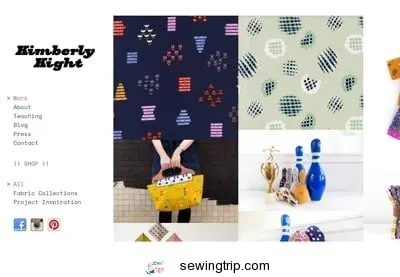 From bags, quilts and children's clothes Kimberly blogs about everything she likes. A traditional quilter that has transitioned to a novel form of sewing, and she is excellent at it. Become timeless with the designs and patterns presented on this blog.
Here is the secret of most seamstresses and a blog most frequented even by professionals. You should learn from the wealth of experience of a celebrated designer. Her project inspiration contains many beautiful designs. Kimberly Kight has turned sewing into an art.
What other blog do you follow or enjoy reading? share with us through the comment section!