This site is supported by our readers. We may earn a commission, at no cost to you, if you purchase through links.
Have you noticed a small hole in your favorite shirt? Whether it happened on its own or was caused by an accident, the good news is that there are ways to fix it. In this article, we'll show you two methods for fixing a small hole in any type of t-shirt: sewing and no-sewing.
We'll also cover other helpful solutions like Dritz Liquid Stitch Glue and Women's Invisible Stretch Belts – both great alternatives to ensure your beloved garment stays intact! So don't despair; with these tips, you can get back to wearing that special piece of clothing instantly.
Key Takeaways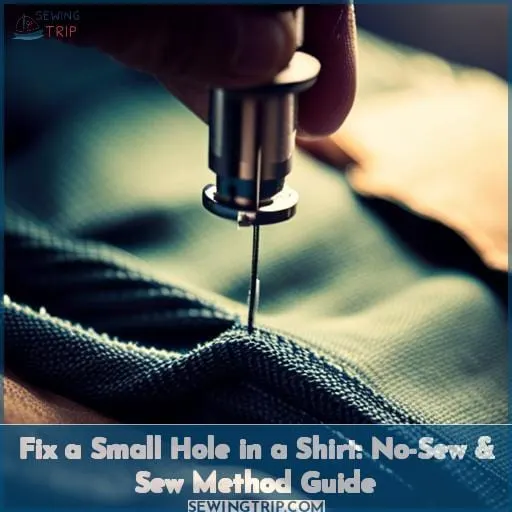 There are both sewing and no-sewing options to fix small holes in t-shirts.
Pinholes in t-shirts are a common occurrence, especially with metal hardware like belt buckles.
Friction from metal hardware or tissue-weight fabrics can cause pinholes.
Alternatives to covering buttons with a Band-Aid include using a stretchy belt or button covers.
Why Do T-Shirts Get Pinholes?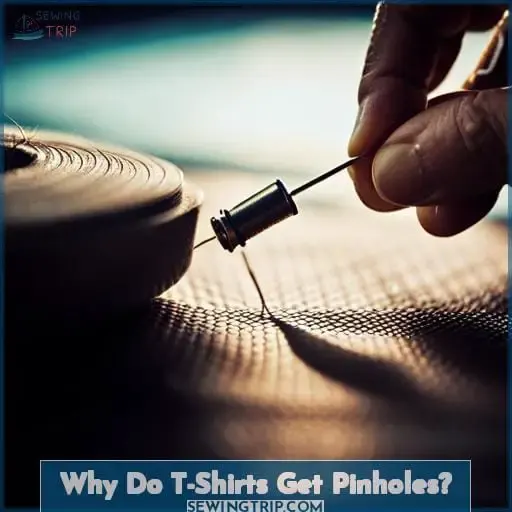 You may be wondering why t-shirts and lightweight knit tops often develop pinholes, especially when paired with metal hardware such as belt buckles. Pinholes are more common in recent years due to friction from the metal on jeans or trendy tissue-weight fabrics that are prone to damage.
Many fashion hacks online suggest covering buttons with a Band-Aid, but this can leave behind gummy residue. Pulling pants up high and wearing shirts tucked in can help prevent pinholes, as well as using a stretchy belt like Beltaway whose smooth plastic buckle is virtually invisible under knits or scarves through the loops of your jeans for extra coverage of hardware.
Companies like Shirt Guardian also make button covers that reduce friction while looking good too.
How to Fix a Small Hole in a Shirt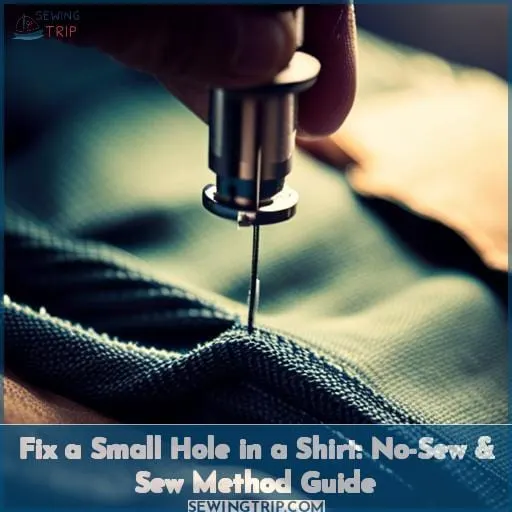 If you've come across a small hole in your shirt, don't panic. There are two methods that can be used to fix it: the no-sew method and the sew method. Both require basic materials such as lightweight fusible bonding and sew-in stabilizer for the no-sew option or thread for when you decide to go with sewing.
No-Sew Method
For an easy solution to cover a pinhole without stitching, try using lightweight fusible bonding and sew-in stabilizer. To prevent them in the first place, tuck shirts in or wear pull-on pants with smooth buckles like Beltaway – even a silky scarf through belt loops can do the trick! Matching thread is key when it comes to darning holes stitch by stitch.
Sew Method
For those who are up for the challenge, the sew method involves carefully stitching each hole closed with a thin needle and non-shiny thread. Thread selection is essential; matching thread should be used to minimize visibility.
Needle types vary depending on the material – use sharp needles for thicker fabrics and finer ones like milliners' needles for lighter fabrics. Knot tying is an important step; secure it by weaving in threads around stitches from inside the shirt before snipping off excess yarns close to the fabric surface.
Dritz Liquid Stitch Glue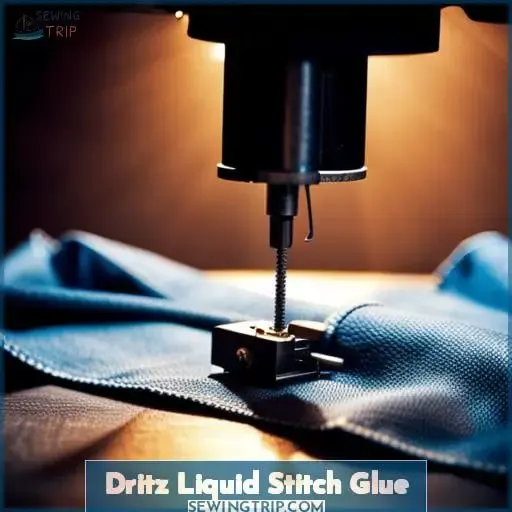 If you're looking for an easy, no-sew way to repair tiny holes in your shirt, consider using Dritz Liquid Stitch Glue. This permanent adhesive glue is perfect for hems, appliqués, patches, and more.
Simply layer the lightweight fusible bonding with sew-in stabilizer on the inside of your shirt over the hole before pressing it with an iron. This fabric manipulation will close up any small pinholes or gaps without having to use thread or knot tying techniques.
So if you've got a few pesky tiny holes in your favorite shirts, then don't worry – just grab some Dritz Liquid Stitch Glue and get repairing those holes like a pro!
Women's Invisible Stretch Belt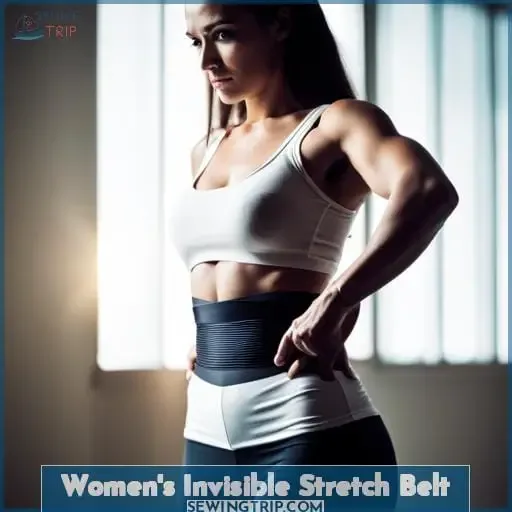 Forget about pinholes in your favorite shirts – slip on the Women's Invisible Stretch Belt and you'll be worry-free.
This belt features a flat buckle design that won't show under clothes, an adjustable glide for discreet adjustment, and an extra stretchable elastic band suitable for all women.
Plus, its sturdy construction keeps pants secure while eliminating any waistband gap; it's like having a secret superpower!
Wear this belt confidently to keep that great outfit looking fresh no matter what life throws at you.
Whether white jeans or heavy crossbody bags are causing friction against metal hardware or if trendy tissue-weight knits tend to develop pinholes easily – this slimline solution has got your back!
Available in versatile colors with a seamless design and adjustable fit perfect for both men and women alike – make sure you stay one step ahead of the fashion game by sporting the Women's Invisible Stretch Belt through each of those stylishly placed loops!
Frequently Asked Questions (FAQs)
How can I prevent pinholes in my t-shirts?
To prevent pinholes in t-shirts, try wearing pull-on pants, using a scarf to cover metal hardware, and investing in button covers. Furthermore, opt for thicker or higher-quality knits that are less prone to damage.
What is the best way to cover the hardware that causes the damage?
Cover hardware causing damage with a belt like Beltaway, which has an almost invisible plastic buckle.
Are there any other materials I can use to repair a pinhole?
You can repair a pinhole with products such as Stitch Witchery, Shirt Guardian, Wholly Covered Buttons, and Holé. These provide coverage for metal hardware and prevent friction that could cause damage.
What is the difference between the no-sew and sew methods of fixing a hole?
The no-sew method involves fusing two materials together with an iron, while the sew method requires thread to stitch and close up the hole.
Is the Women's Invisible Stretch Belt suitable for all sizes?

Yes, the Women's Invisible Stretch Belt is designed to be comfortable and adjustable for all women. Its flat buckle design won't show under clothes, while the elastic band's extra stretchable feature makes it suitable for any size.
Conclusion
The pinhole problem in t-shirts is so common that it can be likened to a symbol of the fragility of life. No matter how hard we try to prevent them, sometimes pinholes appear. But they don't have to mean the end of your favorite shirt.
With the right tools, you can repair a small hole and get back to wearing your favorite shirt.
Whether you opt for the no-sew method with Dritz Liquid Stitch Glue or the sew method with a matching thread, you can make your shirt look as good as new. The Women's Invisible Stretch Belt can also help prevent pinholes and keep your pants up.
So don't give up on your favorite shirt just yet.