This site is supported by our readers. We may earn a commission, at no cost to you, if you purchase through links.
Dresses are the go-to outfits for special occasions, the perfect way to don a sheath of confidence for a job interview or date, and a great way to pose. flattering of all kinds.
No human body is the same. We come in all shapes and sizes, from shapely hourglasses to powerful triangles to plump apples. They are all beautiful!
Being able to make dresses of any cut and style means you can create unique outfits for each unique individual.
Here we look at 20 different dresses –from garments to beautiful themed outfits for special occasions.
Looking for dress theme inspiration? Let's get started!
20 different dresses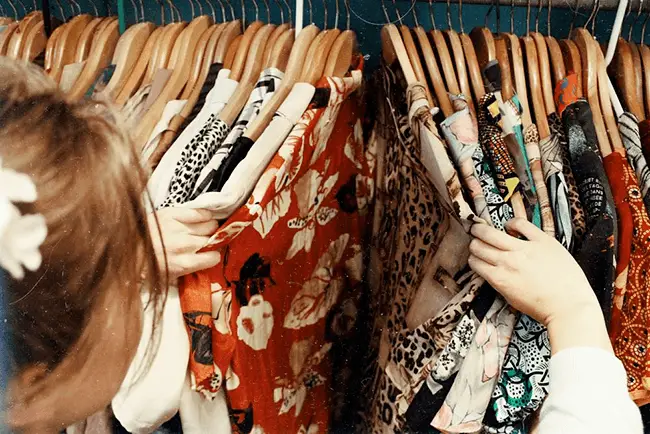 Take your business to the next level by selecting below the master different clothing styles below!
These are the most popular types of clothing cuts and will really polish your sewing portfolio.
It is important to know that while many clothing types suit certain characters, with a little creativity, almost any clothing style can .
See more: How to sew a dress.
Babydoll
The Babydoll is a cute dress that hits the thigh that fits snug under the bust and flares out over the waist and hips.
These dresses are usually strapless and are for casual wear and special occasions; although Babydoll dresses, when paired with a jacket and leggings, are perfect for casual office wear.
Of all cuts, babydolls are among the simplest and easiest to make.
Bubble
Bubble dresses can have multiple sleeves and collar designs. What makes their design unique is the hem, which is folded inwards to create the bubble effect – after which we named the style.
Perfect for parties and hitting the town, the Bubble dress is a sweet addition to any wardrobe. This dress has a cute, stylish look and is a creative challenge for designers.
Corset
Corset dresses are strongly inspired by the classic Victorian corset. Modern corset dresses have structured tops, but rarely with the same stiffness or boning as their ancestors, and loose, loose-fitting skirts that can be any length.
Depending on the material and the skirt style you use, corset dresses can have different aesthetics from gothic to sleek chic.
Designers who like to create structured garments will love creating a corset dress.
See more: How to sew a corset.
Maxi
The maxi dress has become popular again in recent years and offers the perfect solution for temperamental weather.
Combine maxi dresses with bomber, leather or denim jackets and boots offer an edgy look that's perfect for the colder months, while the maxi and gladiator sandal look is number one in the summer!
The Maxi is not fitted and falls over the body, which makes you have a lot of room to play with all kinds of fun materials and necklines.
Shirtwaist
The Shirtwaist is a dress in vintage style that fits closely like a cardigan, shirt or blouse, and a skirt that flares from the waist down.
The length of the skirt varies from just above the knee to the ankle, and sometimes pleated for extra volume.
]
The Shirtwaist is-a magnificent dress for designers to play with material, style and structure. Vintage dresses are never out of style!
Halter
Halter dresses are for parties and with the right styling for chic events. The straps in the front that meet behind the neck cuffed the halter dress. Sometimes they have an open back, with skirts and tops that can have many styles – although a flared skirt is popular!
Since halter dresses can have any styling outside the straps, they are this is a great option for designers who want to test their creativity.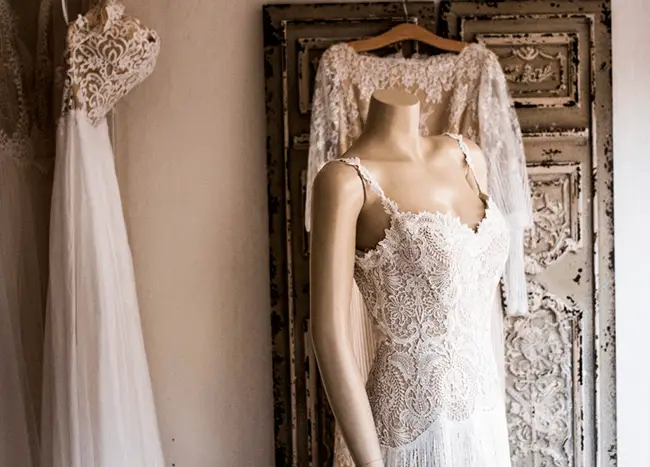 Fitted
The Fitted dress is the classic' it can everything'dress. Form-fitting and to flatter your figure, this is a dress for all occasions – from parties to office wear.
A range of collars and sleeves can with this style, and the hem usually falls from mid-thigh to the knee.
Due to the form-fitting nature of this dress, careful measurements and craftsmanship .
Off-The-Shoulder
Suitable as event dresses and office wear in real life, true luxurious places, off-the-shoulder dresses have necklines instead of collars that cut right over the collarbone.
The sleeves start in line with the neckline, revealing the top of your shoulders. Sleeve and skirt length vary, but the dress itself is usually form-fitting to cut a slim figure below the neckline. of an off-the-shoulder dress. Check out some inspiring designs here.
One Shoulder
One Shoulder dresses are royal and preppy party dresses, depending on the cut of the sleeve and the length of the skirt. By playing with both, designers have a rack of one-shoulder dresses for all occasions!
The signature feature of the One Shoulder dress lies in its name, with the other arm and shoulder fully exposed. One-shoulder dresses are magnificent for creating the illusion of length and slimming the neck.
Drape
Draped dresses so that the fabric hangs loosely over the chest and back, creating ruffles in the fabric that produce a unique aesthetic.
The collar and back of the dress often falls quite low, but the draperies of fabric prevent this dress from becoming too spicy. This dress is perfect for any formal or casual occasion.
It can be tricky to work with the fabric to create signature drape, but it's well worth it.
]
Mermaid
The mermaid dress is an icon of glitz and glamour, favored by stars of the silver screen. It hugged their figures and spread out on the knees for the divine mermaid look. to the challenge of modernizing this look.
Mermaid dresses require careful structuring and can be an actual test of skill for designers.
Flapper
Hugely inspired by the Flapper style of the Roaring 1920s, today's Flapper dresses feature waistbands that fall low on the hips and tops and skirts that sit low on the hips. keep your figure loose.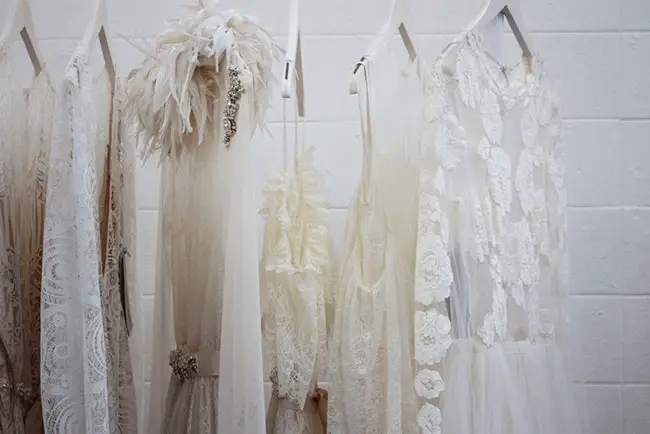 Usually sleeveless and with high necklines, these dresses are cute and stylish, perfect for weekend brunch with friends – but also great when it's time for the dance floor.
Flapper dresses can have all kinds of embellishments for an extra glamorous or vintage look!
Dress
; ackets are the hallmark of a fantasy event or an award ceremony with high-profile celebrities. I can adjust dresses to be form-fitting, flow or as a delicate wrap. for premium occasions. Speaking of fancy!
Gowns should to fit everyone's figure so that they are comfortable for the wearer and highlight all the right parts.
Princess
Princess dresses are most often found in wedding dresses because of the flattering cut. They feature fitted bodices, tapered waists and loose-fitting skirts. They are a gorgeous number and have a slimming effect on all body types.
Mastering this cut of dress will impress your clients!
Strapless
Strapless dresses are any type of dress length, cut or style with a fitted bodice and no straps.
These dresses require careful tailoring and sometimes they require corsets or constructed tops so that the wearer does not have an accident (the dreaded pinch slip).
Strapless dresses offer a challenge and are desirable for several occasions and require a careful hand to create.
Empire ]
Empire dresses are flattering for all shapes and sizes, with a fitted top and a skirt that ties just below the bust.
They are popular as an all-round dress, great for casual get-togethers and office wear. Empire dresses go well with leather jackets or soft cardigans and are hugely popular for their chic look and versatility!
Quite easy to make and super fun to play with styling and color blocks Empire dresses are a great style to add to your outfit.
Asymmetric
Asymmetrical dresses are a designer's dream! This clothing style is grand for slimming your figure and creating a wonderfully unique look. It almost has an'anything goes'39; -vibe – although it doesn't come close to Avant garde!
Typical asymmetrical dresses will also be a custom one shoulder dress with a slanted hemline on the skirt. Depending on the occasion I needed the dress for, the gradients can gentle or severe.
Asymmetrical dresses are fun to make and open to each individual's own creative whims. designer!
Tunic
Tunic dresses are magnificent for the colder months because of their long sleeves and high collars. Tunic dresses are too short to be worn without leggings or jeans. They are great for casual office wear and make a great winter outfit!
Popular for their simplicity and cute look, Tunic dresses are easy to make and don't need to be form-fitting to be flattering.
Lace
A plain dress can become special with a cut lace overlay! Lace dresses are popular for their delicate appearance and for the way they boldly show a bit of skin without really revealing anything.
A lace dress can be siFC; Spa dress or a dress. a dress. with sections replaced by lace, such as a triangle of fabric under the collar and a large patch across the back, or a plain dress with an outer layer of lace.
Lace dresses are easy to make and give any wardrobe a fresh twist.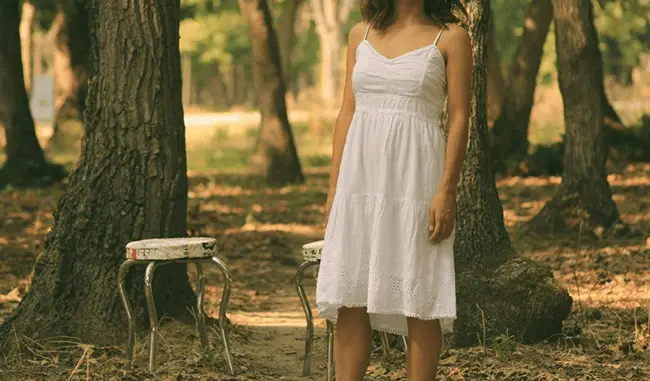 Flared
Flared dresses smart, it figure with their fitted tops and skirts that flare gently at the hips. These dresses go with all kinds of looks and, with the right accessories, can from office attire to a party dress in minutes with the right accessories.
Unlike other dresses with a tight waist, Flared dresses have a more relaxed taper, leaving some room for size change.
Dresses All Figures
Some designers will tell you that new dresses only fit certain figures. This is absolutely not true!
All kinds of dresses can and adapted to all the beautiful bodies out there.
We have the most reviewed today's popular clothing styles, their principal features and the occasions for which they are suitable.
What are you waiting for?
Break out your sketchbook and start designing!
---
What is your favorite dress type?