This site is supported by our readers. We may earn a commission, at no cost to you, if you purchase through links.
Clothes have their own personality. A good sewing expert will always understand how one part of a dress can change the overall feel and tone of the entire garment.
When sewing clothes, consider the unique elements invo.ed can help you achieve the effect you want, be it stylish, casual or a bit of both.
The neckline of a garment can set the tone of an entire outfit, as much as a waistline or the type of fabric. Unfortunately, necklines are often overlooked.
Knowing the different connotations of neckline styles will help you choose the right one whether you're looking for something to wear at a meeting with the queen or just for a night out with the girls.
With many necklines to choose from, you might need some help to navigate all your options. That's why we're here!
In this article we explain the differences between certain necklines, discuss which ones are best used in a casual or formal setting, and inspect on how collars affect this stylistic balance? After all, the right collar will brighten up your outfit just as much as the right neckline would!
While we'll mainly focus on collars or necklines associated with dresses, they can easily combine many of these styles with a blouse or a typical shirt! So, without further ado, here's what you need to know for your next project.
Types of necklines for dresses
Dresses aren't just for fancy functions; they are also great for casual dates at the park or even at the beach! However, with the right neckline you can go from chic to formal.
No matter where you go or what your style is, here are some common necklines to get you have started.
Halter
The neckline is often found in sportswear and swimwear, because of the bust it offers. It's great for women with strong shoulders and can be great for body types with wide hips.
The halter features a neckline that meets at the back of the neck so that it is always sleeveless.
aking a halter top is easy and can even by transforming other shirts. Simply cut the sleeves, cut a slant at the tip and tie the neckline behind the neck with laces or extra fabric.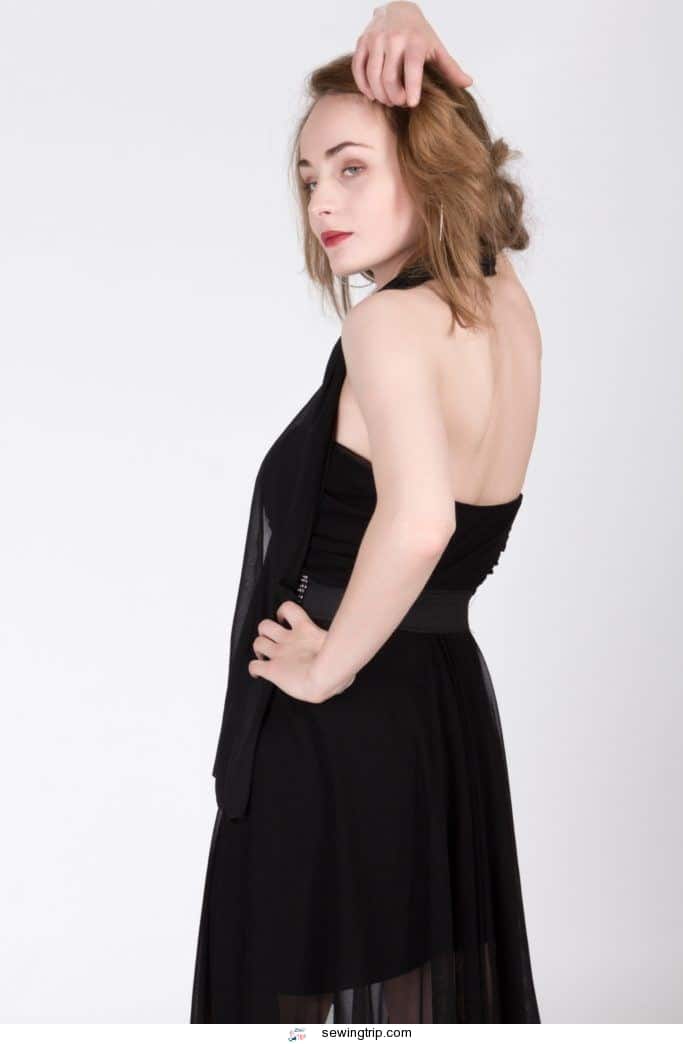 Asymmetric
The only one shoulder characterized asymmetrical neckline with a belt or sleeve. It can combine this neckline with several other types, such as the crossover neckline.
Since there is such a range of asymmetrical neckline types, it is just a matter of achieving. by changing the center of the neckline and creating your pattern accordingly.
You have more freedom to customize this look.
Bateau or boat neck
Also known as the boat neck, a bateau is a wide neckline that shows off the collarbones.
Akin to its name, we shape the boat's neck like the bottom of a boat. It's perfect for almost any occasion and is great with a long, hanging chain.
To Sew this neckline, lifts the front about an inch and also lower the back about an inch. Widen the ramp accordingly.
Cowl
The turtleneck looks like a boat neck, but with pleated fabric that results in a more stretchy and comfortable look.
The neckline with winter clothing and is great with heavier pieces of fabric. The effect it has is a cozy garment with a neckline that almost acts like a scarf.
The hood is perfect for almost anybody's shape.
To create a neckline, you must first have a bias cut. The excess fabric at the neckline to create an effect much like a turtleneck.
Here's a video showing how to make a turtleneck sweater.
Jewel
Jewel is one of the most common necklines, and most of the clothes you own are probably this style.
The design is close to another common type known as the crew cut, which can usually on T-shirts. Unlike the crew neckline, jewel necklines have no brim, making them the more formal of the two.
Jewel necklines are perfect for almost anybody shape and any occasion; it's casual enough to pair with jeans and formal enough to wear with a pencil skirt.
Jewel necklines are best made with thin fabric with a plain, formal color.
Jennifer from Jennifer Aaker suggests creating a jewel neckline by finding the center of your garment and making a circle just below and to the left of this center.
Scop
A scoop neckline is like a jewel style, with the center flared out low and showing the bust.
To create a scoop neckline, follow just take the neckline pattern of a similar cut (such as a jewel or V-neck) and add an inch to the center of this style.
Sweetheart
The We shape sweetheart neckline like a heart, with the tip of the heart stressing the bust.
It being a of the most feminine looking necklines and is not commonly found, we lay in casual wear. However, it is very popular with wedding dresses.
Its shape makes this neckline perfect for women with larger busts, although these same women may have a harder time finding a dress that doesn't have to be adjusted.
For women with smaller busts, this neckline is perfect for showing off just the right amount of cleavage, while still being formal.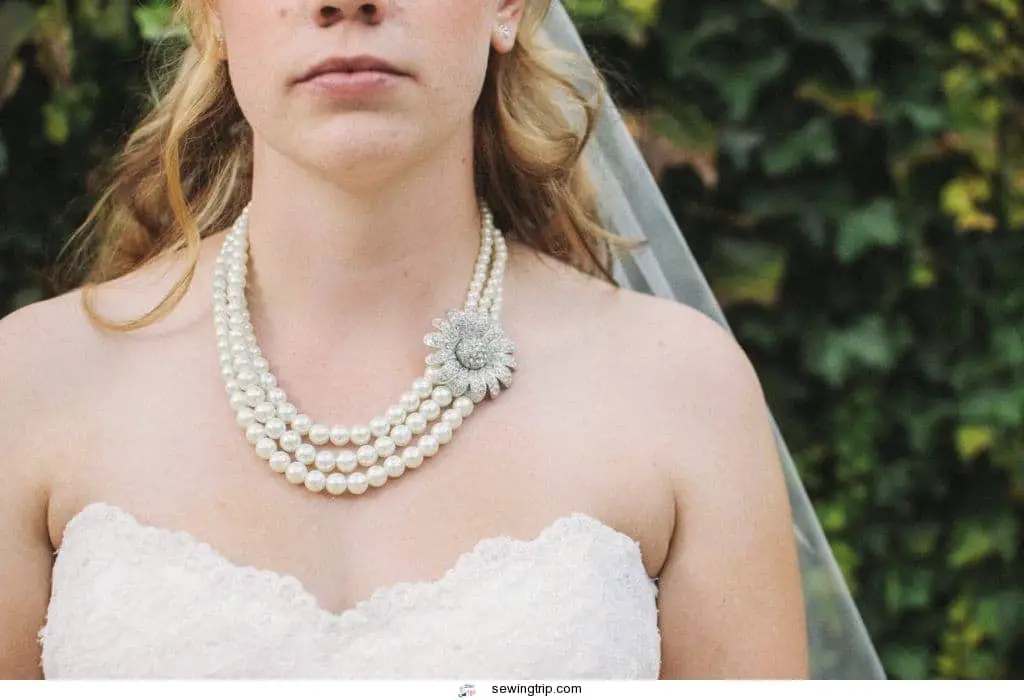 Its cousin, the semi-dearer, has less of a downward slope, making it a more casual, and therefore more common, choice. The semi-sweetheart can in blouses, but also in most dresses.
To sew a sweetie, pull one inch from the neck edge, pull down 10 centimeters (parallel to the shoulder) and then connect it three centimeters from the neck edge. 0
High Neck
As the name suggests, the high neck style ends just below the chin.
Like the halter, this neckline is also great for women with strong shoulders, but with the added benefit of being suitable for women with a small chest, thanks to its shape.
Since it offers more coverage, it is ideal for colder seasons or outdoor activities, and can flatter almost k5Oxdq type.
A high- neck by cutting the shoulder seams diagonally upwards.
Illusion
Illusion necklines are a perfect compromise between achieving the effect of a neckline shape without feeling like you're exposing too much.
This by creating two necklines, the second, higher one being constructed with sheer or lace fabric.
The first neckline can be any style can . We often see this neckline in wedding outlines for its delicate, feminine look.
Women's Dress Collar Styles
Now that you have a neckline, then why not add a dress collar? Dress collars are a significant addition to any project.
Depending on the collar of your choice, you can find one to add flair and sophistication, or a graceful and feminine look.
Although it may seem like collars aren't just for formal occasions. With the wide range of collars you can add to your garment, you will find one that's right for you.
Here are six common collar styles for women to add to your project.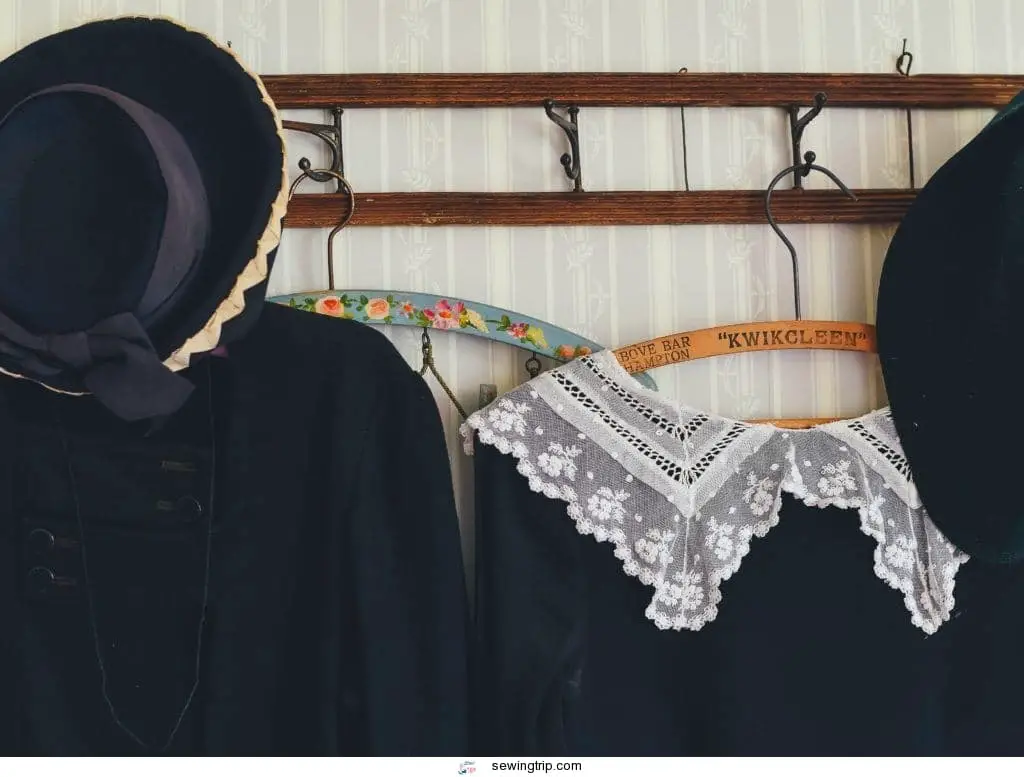 Peter Pan
A peter pan collar is flat with rounded corners and follows the curve of the neckline.
The name takes its roots to the 1950s film, Peter Pan, which popularized the dainty collar. Because of (and perhaps despite) its popularity in the 1920s, this collar gives a timeless look to any garment.
To sew this collar, follow the neckline and add an opening in the front. The back is similar and follows the neckline with a collar of about two inches.
Sailor
Sailor collars, such as the peter pan collar, are flat. However, unlike the Peter Pan, it has a center that tapers into a V shape at the front, with a square flap at the back.
Fans of the Japanese culture would recognize this collar as the collar often used for Japanese school uniforms. However, they are not just for school uniforms; all over the world it used them as a regular collar in children's dresses.
This nWe2JfmusnIJdV3v by creating a square shape for the back and a pointed edge at the back. front side. They then sewn together the leading edges.
Here is a good tutorial that illustrates this in more detail.
Straight collars
Straight collars are one of the most popular out there. They follow the shape of the sailor at the front of the collar, but they don't lie flat.
This We normally find collar in menswear, but that doesn't mean it it excluded them from women. In fact, they are a formal addition to embellish any high-end blouse and even go really well with dresses.
The It made straight collar by measuring the neckline and then measuring it. ha.e this measurement for the bottom length and add an inch for the top.
Connect these lengths in an oblique line for the center. Double this and join the middle. There you have it!
Here is a video showing an example of how to sew a straight collar.
Scarf
Unlike other collars, the shawl collar, is a more casual look. It provides a mature look without making it too formal. The style is also reminiscent of vintage work suits, a throwback to the 80s.
Clothes with shawl collars with dress trousers or trousers and are a wonderful choice for a working woman in the office or a casual walk outside during the colder months.
It follows a neckline that reaches to the waist and lies flat against the garment. A shawl collar pattern often comprises three different parts: the bust and the collar itself, both on the front and back.
To draw your own pattern, you need to: to do. measure and lengthen the neckline to create a lapel, which you would then use to add your bust. TjWf1yRi2r27DUElrvlzWxabuT3AGdOFaQ9Hf here.
Bow Collar
As the name implies, bow collars are simple collars with a bow in the middle.
Compared to other collar styles, tie collars look more casual, making them perfect for relaxed occasions and simplistic dresses.
HoweverarONXLe58rEdcWIx8dFgHb tie collars are flexible; with the right color and material, I can also wear them at any formal gathering.
Bow collars are often bands of cloth that are fastened with a bow. However, if you want to create a traditional tie collar, start with a straight collar and tie a bow at the front.
For a more formal looking version, choose a heavyweight fabric. and solid, formal color.
andarin
andarin Collars, also called the stand-up collar, band collar or choker collar, is a short variant that rises from the garment.
It's name comes from ancient China, where the collar was part of the bureaucratic uniform.
To make a mandarin collar, first measure the length of your collar. easure the center of this length. easure up about 1.5cm from one end of this length. From this point, create a ramp connecting the center mark.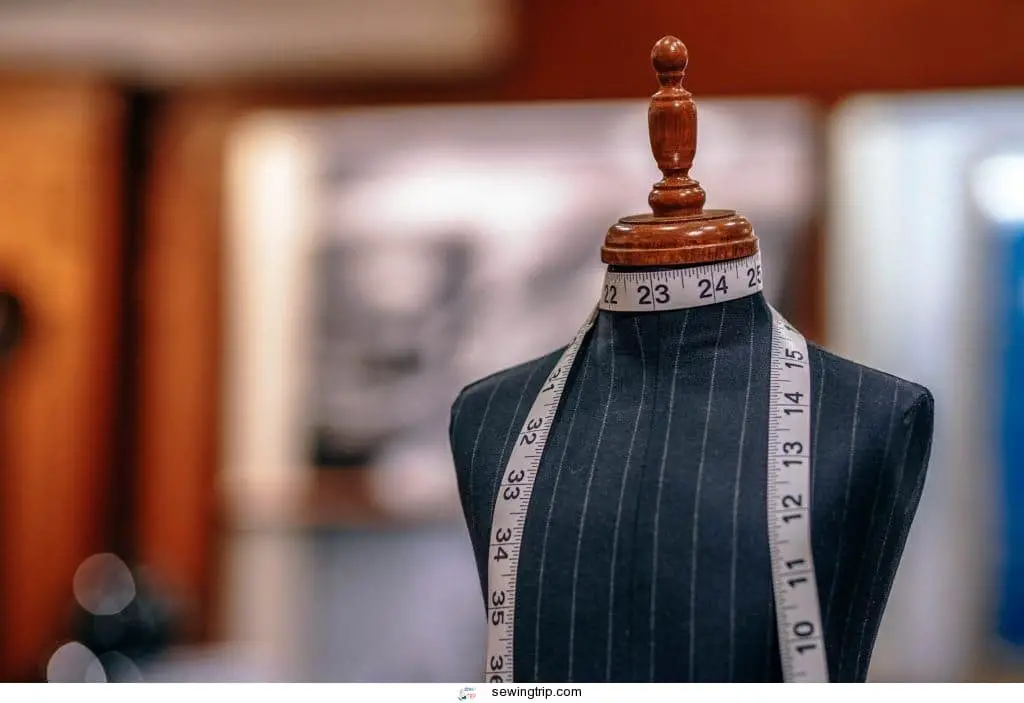 Then add the top edge of the collar, making sure the collar with remains consistent. Use this pattern to create a long, flowing piece you can use to attach to your garment.
For more detailed instructions, go to this tutorial.
Fun with Necklines
While this for granted by the general population, understanding how much a neckline can give an overall look and feel to a garment is a great benefit to you.
Although other sewing fans find it difficult to consider the neckline a trivial exercise, a good sewing expert knows that it can change the way a garment works.
Fortunately, there are many necklines and collars to choose from, and one of them is undoubtedly perfect for the occasion. It's just a matter of keeping them in mind, and you'll have the right look in no time.
---
What are some of your favorite neckline styles?
]