This site is supported by our readers. We may earn a commission, at no cost to you, if you purchase through links.
Itching to teach your kids how to sew, but not sure where to start? This guide has you covered.
Here we will discuss what age is right for your kids to learn to sew, how to choose the best kids sewing machine, and some sewing ideas for your kids.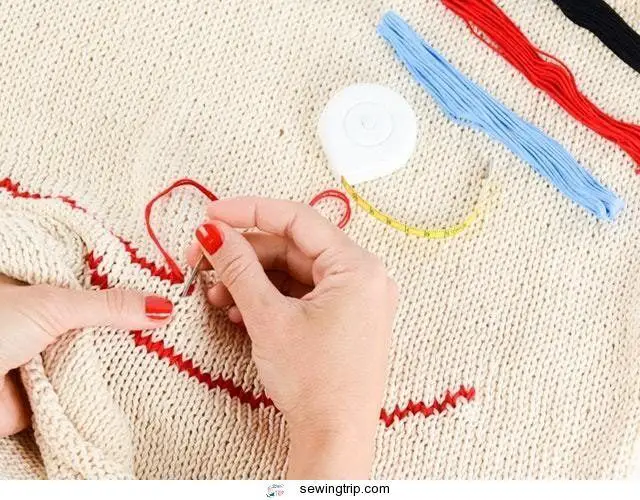 At the end, you'll be better prepared to introduce your kids to this fun and useful craft!
At what age should you teach children to sew?
When it comes to learning to sew, age doesn't matter. What's most crucial is your child's interest in the topic, as well as your own willingness to teach them.
But are they really ready to take on this new skill? The best measurement method is to test their hand-eye coordination first. Even if they want to get started with the sewing machine right away, it is wise to teach them to sew by hand first.
Not only will this help your child get a better idea of how their hands can manipulate the needle and thread, but it will also prepare them for more complicated projects in the field. Future. After all, there are still times when you need to sew by hand, like when you're holding something in place or closing it all the way.
If you are still not sure what age is suitable for sewing to introduce your children, refer to this timeline:
From the ages of 2 to 4 your children can thread cards and thread large beads.
From the ages of 5 to 7 you can teach them basic stitching, embroidery, cross stitching and sewing with felt.
When you are 8 to 10 years old, you can finally introduce them to the sewing machine (if you haven't already), starting them with projects and patterns for beginners.
If you are 11 or older, you can introduce them to garment construction and other more complicated sewing techniques.
Of course, each child will master skills and concepts at their own pace. Some kids will need a lot of help to operate their sewing machine pedal and threading their machine, while others will get the hang of it on their first try.
One child may feel comfortable doing more complicated projects at age 8, while another child at age 12 may struggle with basic stitches.
Remember that learning to sew is not a race. Just follow your child's lead as you teach them so that they feel that sewing is a rewarding rather than a frustrating experience.
How to Choose the Best Sewing Machine for Kids
When Choosing a sewing machine for your kids, do you need one that offers multiple safety features? This includes safety features on the pedal, if your machine has one.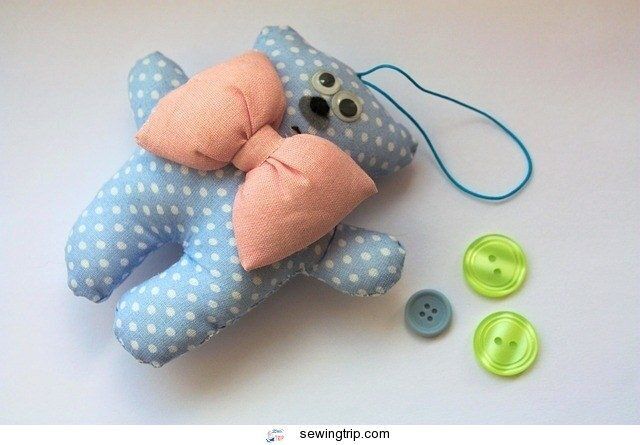 Find one with a safe pedal or Button system
In fact, one of the first things you want to look for in a sewing machine is a good pedal. You should check if the pedals break off when you change them or if they or attached to the machine instead.
The best sewing machine for kids has an attached pedal so they don't accidentally squeeze their little finger.
A Safe Way to Introduce Your Child to KOUW sewing machine is to allow them to press the pedal while controlling the fabric. In this way, you will teach them where to place their fingers and how to move the cloth along the machine, while using the pedal to get a better understanding of the timing and how the machine works.
Modern sewing machines also offer " on / off " switch options that make the use of the pedal completely unnecessary. If you have a machine that runs on this knot system, research which kind offers a relatively constant )eed.
View the machine's functions
The best sewing machine for kids is one that has both real sewing machine functions as an abundance of security measures.
Sewing Machines )ecially made for children are usually of inferior quality and break easily. Using a " real " sewing machine will not only prove to be a better investment in the long run, but will also let your child know you believe in their skills.
Sewing machines with custom options can entice your kids to try it out. They will love learning how to embroider their favorite characters or shapes on certain projects if they can set up their personal machines to include these patterns.
The more " theirs " it is, the more they will invest in the vessel.
Fortunately, there are sewing machines that connect directly to your home's Internet. This way your child can download many new patterns and stay up-to-date with the latest firmware. These are all valuable skills that they can use with other technology throughout their lives.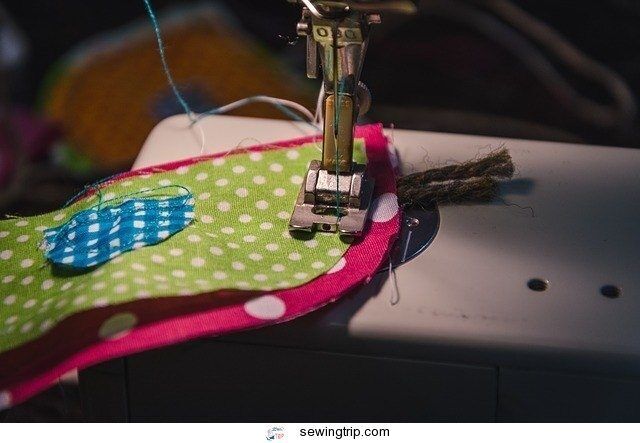 Leveling
Before you buy your child their first sewing machine, consider how many stitches they would use first. have to work. If your child is just starting out, save some money by buying a machine that only needs a dozen stitches.
However, if your child has been sewing by hand for a while and craves more of a challenge, then it would be wise to give them a machine that can embroider on their own.
Embroidery machines allow your child to get more creative with their patterns and designs, which can promote their more artistic side.
If your child knows how to control the thread tension and finds it easy to thread their current machine, you can move them onto an entry-level sewing machine. These machines use multiple threads at the same time and are ideal for creating safety hems.
Here is a video with an example of sewing projects for children.
Easy Sewing Projects for Kids
Styrofoam
A Safe Way to Introduce Your Younger Children Sewing by Hand is to create simple patterns on Styrofoam boards to pull over. Then they can follow this design with their colorful stitches.
Due to the rigid nature of Styrofoam, your young child will also have more of a grip on their project than they would have. on a flimsier piece of material.
Tapestry Needles
It is best to use carpet needles for this project as they have enormous eyes that make threading the needle much easier. As a plus, the dull ends won't poke their little finger too much.
Of course, this practice is better suited to children under 6 years of age. Older kids might find this project too simplistic for their stake.
Sewing pieces together
You can also have your child practice sewing pieces of fabric together. Of course, their first few pieces will have inconsistent stitches and they will struggle to stay close to the edge without falling off.
However, this is where exercise really is perfect..
Small, even stitches
They learn how to perform smaller tasks first before moving on to whole projects, can be very helpful. For example, let them practice sewing small stitches, all the same size.
Once they can do this easily, have them work to keep their lines straight. If they have trouble keeping the needle straight or the stitch measurements are consistent, tell them to use the needle to make multiple stitch bits at the same time.
This can also reduce the fear of having their needle where they can't see it and worry about finding the right )ot.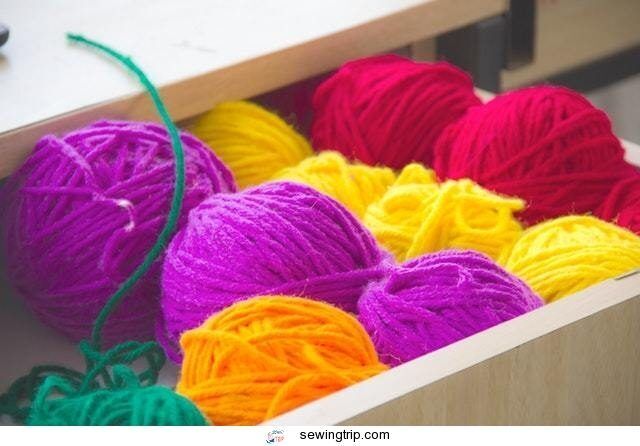 Larger Startup Projects
Once your kids know better how to sew by hand, let them choose their first big sewing project. After all, sewing for children should be fun.
Some Good Starters Sewing Projects for children include:
Composition notebook or textbook covers.
Messenger bags.
Pajamas.
Ruffle Bags.
Apron.
Pencil bag.
Make-up bags.
Button socks.
Boo-boo bags.
Teddy bears.
Doll Clothes.
Buttons, buttons, buttons
For a child Just dipping into the craft and tying an old sock, bag, or piece of doll clothes can be a great way for them to learn a skill that they eventually be able to use it in future projects.
Boo-Boo Bags
Bean Bags (also called " boo-boo bags ") are little bags your kids can fill with rice, throw it in the freezer, then use it like an ice pack to press their little boo.
This project can teach your kids to sew right sides together, leave an opening and turn the project right side out – an intermediate skill that will help them later for more complex projects.
Doll Clothes
Doll Clothes are a particularly tricky project because they should already know how to do several different sewing skills.
They can first sew a simple dress that only requires a seam and a basic seam and then move on.
Sewing doll clothes can teach your child the basics of making garments. This will help them switch to regular human size clothes later on.
Get creative with patterns
You can look up some easy sewing patterns for kids online to start with when they first delve into these more complex projects, or you can let them sew their own creative patterns.
It may help for them to draw their own teddy bears, bags or clothing ideas on a sheet of paper in advance so that they have a better visualization of what they need to wear. to sew.
Sewing Tips for Kids
Use Real Needles and Threads
While there are many kid-friendly sewing products out there, these and will not work as well as real good quality tools.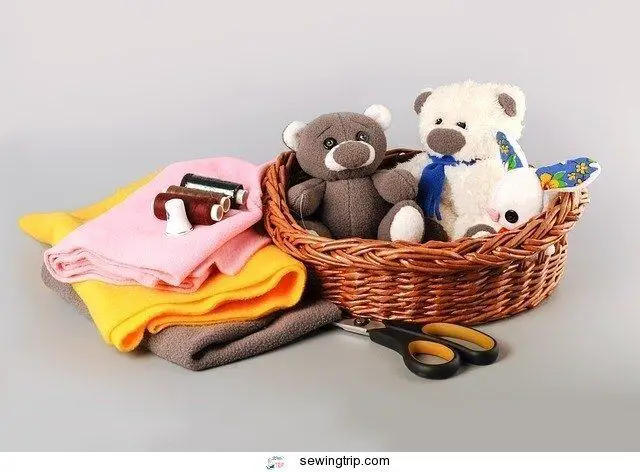 Blunt children's scissors or needles, as well as stiff, inexpensive fabrics, can make even a simple project seem difficult to complete. This can easily frustrate your child and cause them to lose interest.
Felted wool or other outstanding quality felts are great starter fabrics for your child because they are so soft. You can also start them with a wool needle, as they are less pointed than your average sewing needle.
Break their project into pieces
By By breaking down your child's project into smaller steps that are easy to tackle, you can keep them from getting overwhelmed by the task ahead. lies with them.
Beginning seamstresses may benefit more from simple projects that take one to two hours (on most) to complete. Complex projects may seem rewarding, but the sense of satisfaction they get from completing their simple piece will motivate them.
You can still help children who are more experienced seamstresses, plan clear goals and benchmarks. If their project is going to take weeks, X6xrKpveoMDDdtO7dLHT along the way are great for encouragement.
Remind them to be patient
Sewing is a slow, methodical process, which can seem tedious to children who want to sew projects as quickly as possible. You may need them that )eed does not equate to quality.
Rushing a hand-sewn project can 7EnxKUwN all kinds of mistakes that are easily avoided with patience. It's better to have a little sense of accomplishment than a piece of cloth full of hasty mistakes that eventually need to be corrected.
You should also warn them that going too fast can actually be very dangerous. Your child can injure his hands trying to )eed up his projects with a sewing machine because it is incredibly difficult to control the fabric when it moves too fast.
Let them choose their own projects
If you let your kids choose which patterns, fabrics and threads they want to use for their projects, they can feel more involved in the sewing process. They are more likely to enjoy themselves along the way.
This may of course mean choosing some rather strange combinations, but remember: it's these little decisions that make the projects their own.
However, if your child wants to undertake a project that is too complicated, or if they want to use material that is too difficult to work with, then you may need to step in and offer a simpler alternative instead.
This video shows another example of stroking ideas for kids.
Conclusion
Teaching your kids to sew can be a lot of fun regardless of their age.
With so many talented kids sewing projects out there, they will never run out of great options! Just be sure to schedule a good time, give them the right tools, and offer encouragement.
---
What are your favorite sewing ideas for kids?