This site is supported by our readers. We may earn a commission, at no cost to you, if you purchase through links.
I made yoga pants with the black belt and Aztec pattern for my client. Here are the steps by step pictures and description of this project. These yoga pants were easier to make and took less time than a turtleneck collar.
Stretch the knit material. Use Aztec line print for the main body and black sketch for the yoke.
Cut out the back of the yoga pants wrong sides together.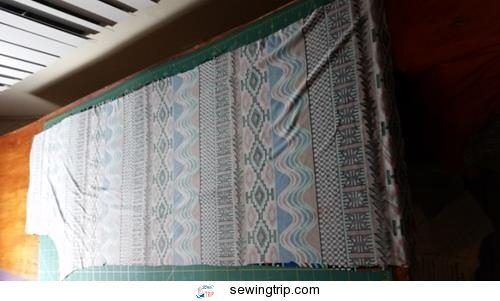 If necessary, carefully adjust the material pattern by aligning the print of the pattern from the crotch to the bottom of the back piece before cutting the front piece.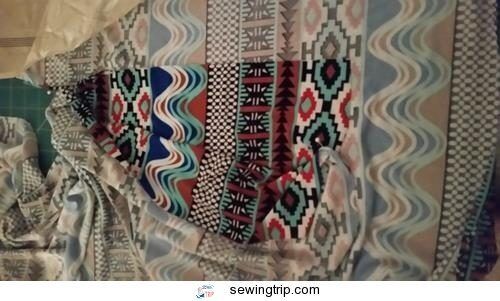 After aligning the pattern print, cut out the front of the yoga pants.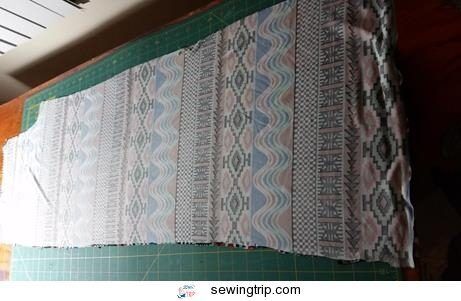 Cut out the yoke with contrasting black fabric.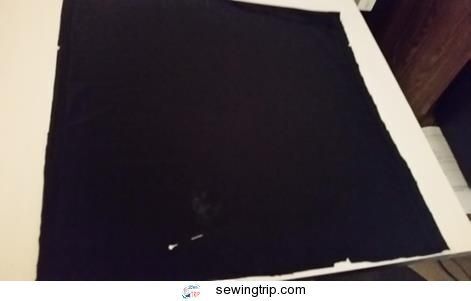 Place the back on the front, wrong sides together. Line up the crotch seam with the bottoms of the pants and notches. Repeat with the other.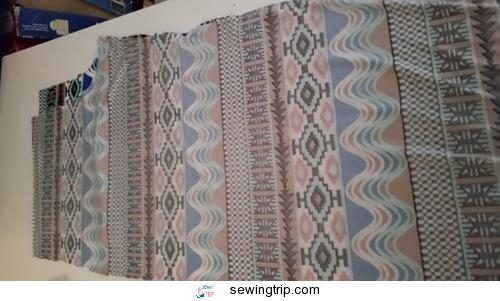 Sew the seam with an elastic stitch, then baste the seam.
Press the joined seam towards the back piece. Repeat with the other back and front piece.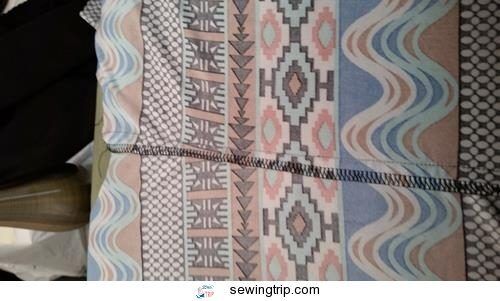 Place stitched back / front panels at the crotch; match notches (back panels left; front right).
Sew the crotch area seam, making sure the assembled seam is back. Sew a reinforced stitch over the hem. Then serve the seam.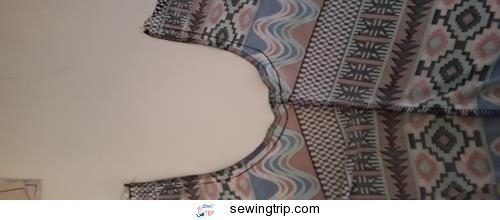 Place the sides of the pants wrong sides together; pin and sew the sides. Then serve the seams.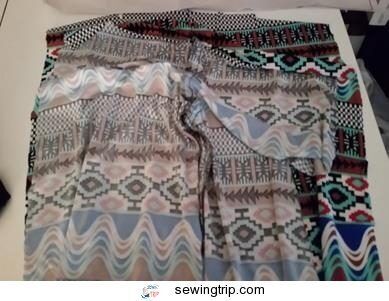 Serge the bottom of the trouser legs. Then turn under the desired amount (eg 1.25 " inch) and press. Use a blind hem stitch or a regular hem (or sew by hand if desired) to follow the hem.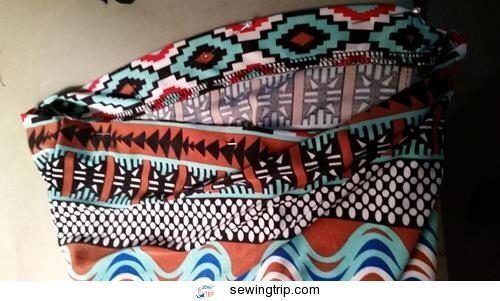 Pin the yoke on the right and left side lengthways wrong sides together.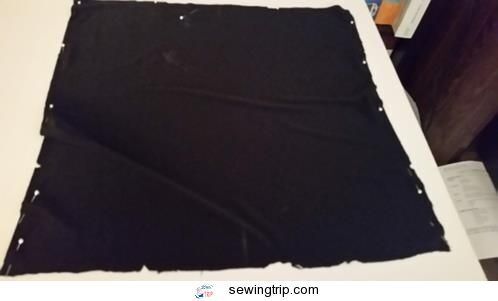 Sew the pinned seams of the yoke and then baste them. Press the stitched seams.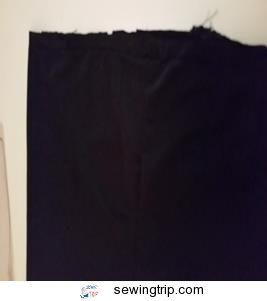 Turn the yoke right side out. Fold in half on the fold line. Pin the notches together at the base of the yoke and thread 3/8 " from the edge around the base.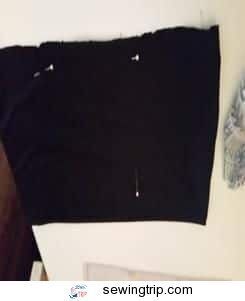 Pin the yoke to matching notches, side seams, and center.
If desired, fold the yoke halfway over and twist it inward and pin it to the seam where it . Sew it on. Note: I folded the band to the outside of the garment.
Here are the last images of yoga pants with the black belt and.