This site is supported by our readers. We may earn a commission, at no cost to you, if you purchase through links.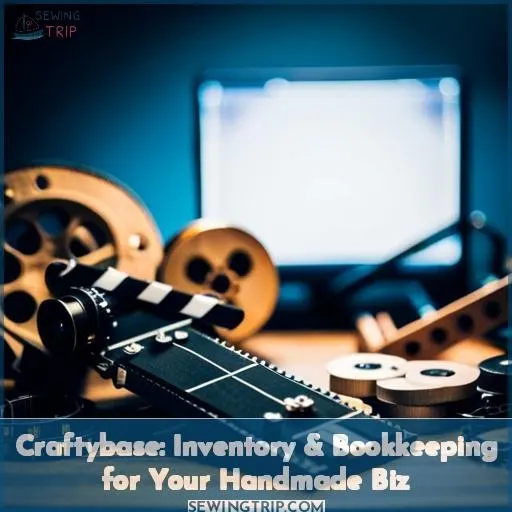 Do you feel like your handmade business is getting out of control? Are spreadsheets and manual tracking of expenses taking up too much time in your day-to-day operations? If so, then Craftybase might be the solution for you.
With its inventory and bookkeeping features built specifically for small businesses like yours, it promises to help streamline all aspects of managing a successful handmade operation.
Key Takeaways
Craftybase is inventory and bookkeeping software for handmade business owners.
It offers streamlined operations, managing expenses, pricing, and reporting.
Craftybase integrates with popular platforms like Amazon, Etsy, and PayPal.
Craftybase provides materials and expense tracking with accurate reports for tax deductions.
Craftybase Features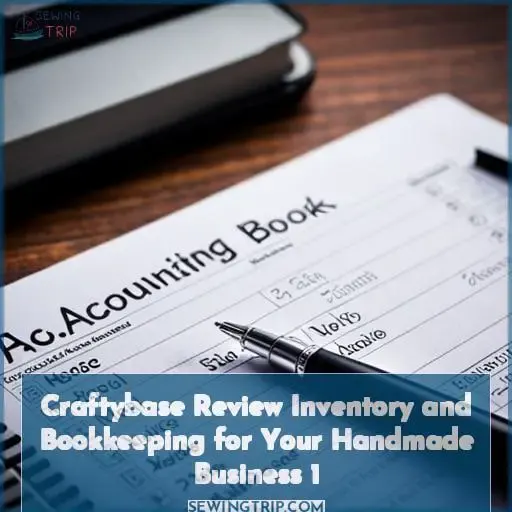 Craftybase is the ideal inventory and bookkeeping software for handmade business owners. It helps you track materials, expenses, pricing guidance, and reporting with ease while seamlessly integrating with Amazon, Etsy, PayPal, Shopify, Square, and WooCommerce.
Materials and Expense Tracking
With Craftybase, you can easily keep track of all your materials and expenses with accurate reports to help maximize deductions when filing taxes. From tracking costs for Divina Denuevo jewelry pieces to inventory tracking for travel time-related expenses, Craftybase's expense tracking system is comprehensive and easy to use.
Pricing Guidance
Take your business's financial decisions to the next level with Craftybase's pricing guidance – an invaluable tool that will revolutionize the way you manage expenses and profits. Optimize inventory, monitor costs, select vendors wisely, and file taxes seamlessly; accounting automation has never been this effortless! Craftybase offers handmade businesses a materials list for improved profit margins, plus bookkeeping software tailored specifically to their needs.
Reporting
Experience effortless reporting with Craftybase's tailored financial tracking system – quickly monitor costs and optimize profits on the go! Easily track purchases, create audit trails for cash flow, and take advantage of tax deductions with accurate records.
Enjoy Craftybase reviews backed by bookkeeper-friendly reports: a range of powerful reports, including cost of goods breakdowns, to assist in financial planning. Get started now with its 14-day free trial or one of three monthly plans! Streamline your business operations and maximize your potential today.
Integrations
You can seamlessly integrate Craftybase with popular platforms like Amazon, Etsy, PayPal, and more – adding convenience to your business! Track expenses across multiple channels quickly and easily. Digitize receipts in a digital format for searchable product information as well as track inventory levels.
Craftybase Pricing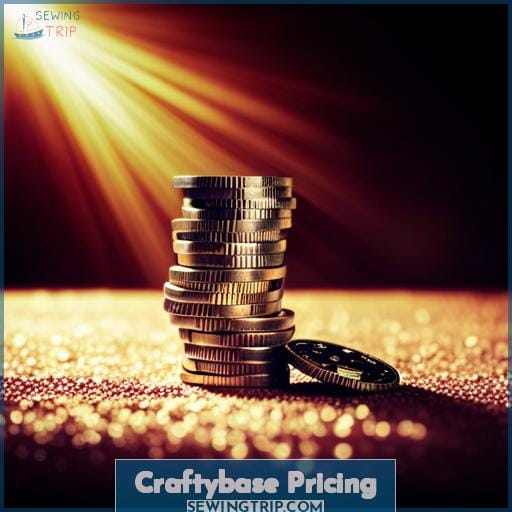 Craftybase offers a comprehensive pricing plan for handmade business owners that makes it easy to manage inventory, expenses, and taxes.
The Starter Plan is perfect for those just getting started with their businesses and costs $15 per month. It includes all the basics such as materials tracking, expense tracking, and cloud storage of your data with daily backups included in the subscription price.
For more advanced users looking to track inventory valuations or get detailed pricing information on sales channels they use regularly, there's the Pro Plan at $39/month and the Studio Plan at $59/month – both include powerful features not available elsewhere!
Finally, for tax advice or taking advantage of additional services like advanced reporting, Craftybase has you covered too – consult a licensed financial expert if needed!
Software Alternatives to Craftybase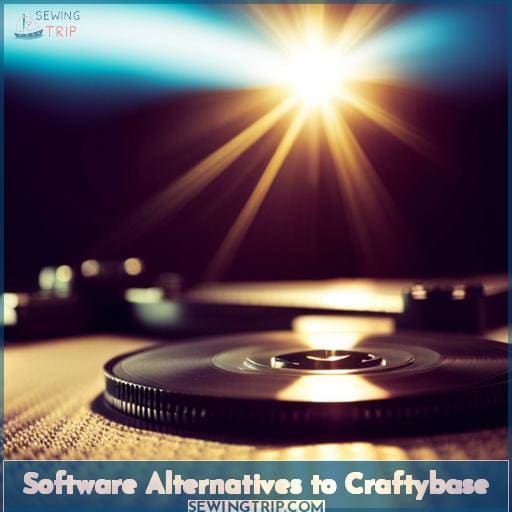 If you're looking for an alternative to Craftybase, try out Craft Maker Pro. It only requires a one-time fee of just $147 to get started. This software offers inventory tracking and cloud storage, making it easy to manage your handmade business from any device.
It also helps with thermal paper receipts, ensuring that all purchases are accurately tracked and accounted for when filing taxes or calculating market value. Additionally, the financial experts on staff at Craft Maker Pro can provide assistance in making better decisions regarding tax laws and online sales channels.
The system also displays file creation dates, allowing users to quickly reference their expenses whenever needed without worrying about backups or security issues.
What is a Receipt?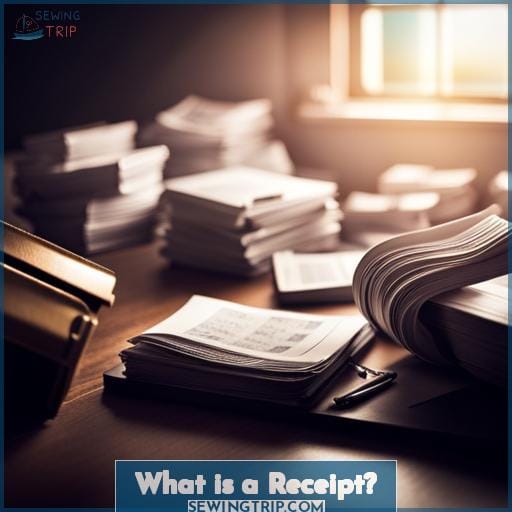 A receipt is a written notification of a purchase, containing the vendor's name, address, date, and total amount paid.
Receipt tracking can be easily done with digital copies or mobile scanners. Cloud storage allows you to store digital documents securely and access them from anywhere.
Great inventory software, such as Craftybase, makes it easier than ever to keep track of all purchases for crafting materials and supplies. It also provides powerful reports for profit/loss analysis, helping you maximize deductions when filing taxes.
With its easy-to-use features designed specifically for handmade business owners at different pricing tiers depending on sales channels used, Craftybase review inventory and bookkeeping helps save time and money in managing your handmade business.
It gives you more control over costs while ensuring accurate recordkeeping throughout any project or sale.
Digital Receipt Tracking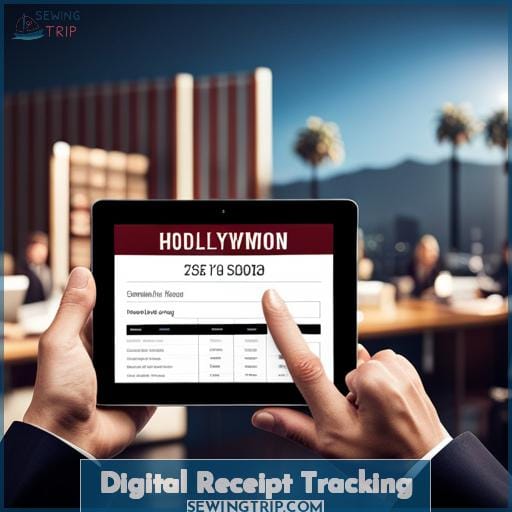 Digital receipt tracking is a great way to keep your records organized and accessible, so you can quickly find the information you need when filing taxes. Professional accounting software, such as Craftybase, can help track expenses from receipts for handmade business owners with ease.
It offers easy-to-use features designed specifically for them at different pricing tiers, depending on the sales channels used. This inventory tracking system helps save tons of time and money in managing their businesses.
Not only that, but it also offers powerful reports for tax preparation purposes, like profit/loss analysis, helping them maximize deductions while ensuring accurate recordkeeping throughout any project or sale.
It even integrates with popular online systems like Amazon, Etsy, Shopify, and more! Plus, they have an online filing system as well as mobile cameras, which make digitizing receipts quick and painless! Keeping good notes is important too – giving crafters control over costs while having an efficient digital filing system saves much money during tax season every year.
How to Digitize Your Receipts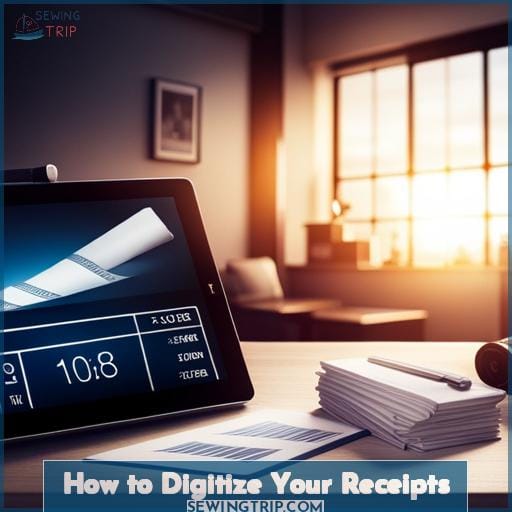 To quickly digitize receipts, you can use an online filing system or your mobile phone camera. With a few clicks and keystrokes, you can turn physical receipts into digital copies that are easier to store and access than paper versions.
For thermal paper receipts, make sure to test the ink before using it for scanning; otherwise, it may not capture properly.
Cloud-based services provide an even quicker option since they have automated systems that save time by organizing files in specific categories and folders automatically.
No matter which method you choose, having digital copies ensures easy accessibility when needed during tax season or anytime throughout the year.
Timely Bookkeeping = No Headaches Come Tax Time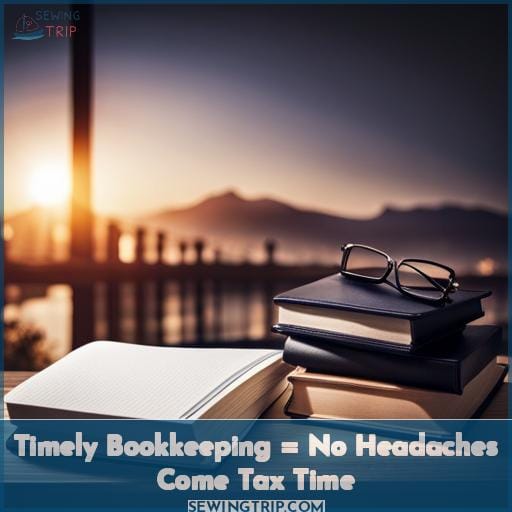 Having your bookkeeping and tax documents in order before filing returns is key to a successful year-end. Storing records digitally with the help of cloud-based services can make life much easier when it's time for taxes.
Inventory control is also important as it helps maximize potential deductions related to craft brewed suds expenses or materials used for products sold throughout the year.
It's important to seek financial advice from an expert if needed. However, having thorough electronic tax receipts that include vendor information such as name, address, and date of purchase are necessary when claiming any kind of deduction during the filing season!
An android phone equipped with a quality camera is great for taking pictures of those thermal paper receipts quickly, without worrying about ink fading away over time.
Paper documents should be kept as a backup since they remain valid even after 3 years according to IRS rules.
Frequently Asked Questions (FAQs)
How secure is the data stored in Craftybase?
Craftybase keeps your data secure with AES-256 encryption and regular backups. All records are stored on a highly secure, redundant server network. Plus, Craftybase offers two-factor authentication to protect access to sensitive information like credit card numbers or customer addresses.
Is there a way to export data from Craftybase?
Yes, Craftybase makes it easy to export data. With just a few clicks, you can export all your sales, expenses, and inventory information into an organized CSV file for further analysis or simple record keeping.
How can I backup my Craftybase data?
Can you easily backup your Craftybase data? With cloud-based services, digital records are safely stored for easy access. Thermal paper receipts can also be digitized and kept as a secondary source of documentation.
Is there a way to customize Craftybase to fit my business needs?
Craftybase offers powerful customization options to suit your unique business needs, allowing you to tailor tracking and reporting tools for maximum efficiency.
Are there any discounts available for Craftybase?
Craftybase offers three monthly plans with a 14-day free trial, giving you full access to all features. Plus, save even more on the Pro plan when you pay annually. Alternatively, Craft Maker Pro has a one-time fee for lifetime use.
Conclusion
The Craftybase platform is an invaluable resource for handmade business owners. Not only does it help streamline inventory and bookkeeping tasks, but it also provides helpful guidance and insights. The software is like a reliable partner to any small business, taking the guesswork out of managing finances and taking care of the tedious parts of running a business.
With the help of Craftybase, you can focus on the creative aspects of your business and watch your business take off like a soaring eagle.