This site is supported by our readers. We may earn a commission, at no cost to you, if you purchase through links.
Handheld machines are becoming a trend because of their high portability and alleged ease of use. In reality, they disappointed many buyers to discover the limitations of using these small devices.
If you are traveling or always need to repair your children's sports uniforms while on the road. A hand sewing machine can come in handy. But these gadgets don't come close to the quality of sewing or the sewing flexibility you get from the simplest portable machine.
Aortable sewing machines
Aortable machines like regular sewing machines, only lighter and smaller. They have minimal styling and features, sometimes with just a few stitch options. In most cases they are what you would consider " basic " with few automated functions.
Most portable machines cannot handle heavy fabrics or bulky projects. x5j6OAgfM8foWAQHdBLRC with more plastic parts and less metal to keep them lightweight. Certainly, machines vary in durability, price, quality and features, as well as in how easy they are to use. If you decide a portable machine is right for your needs, you still need to make a careful choice to get the best value.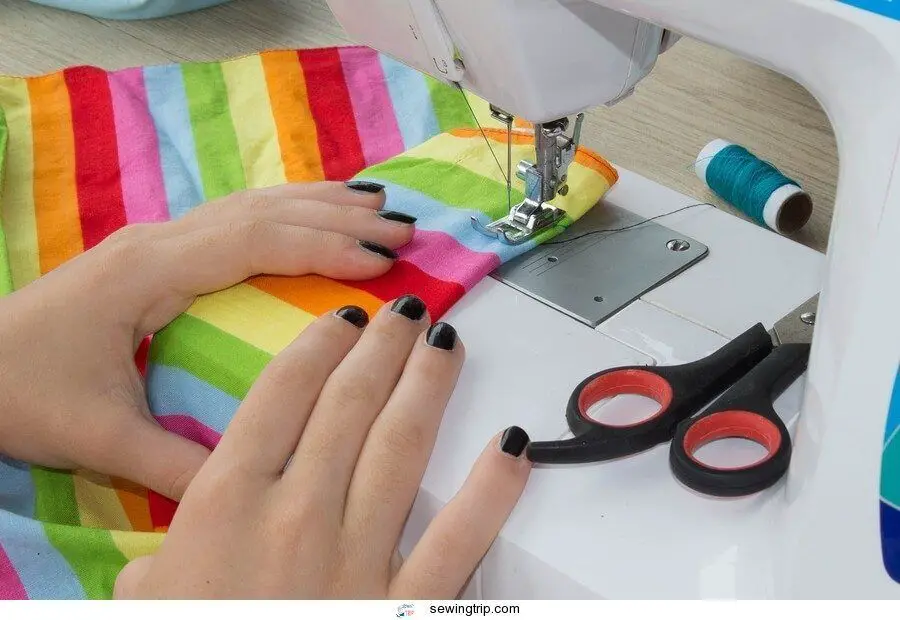 Reasons to choose a portable sewing machine
A matter of space
If you have a dedicated sewing room with a lot of space, you will benefit much more from a traditional sewing machine. If you need a machine that you can pull out of the closet when you need it, a portable machine is the way to go. Many people think of portable machines as something for professionals who need to take their machine from one place to another. While a portable is … well … portable, that can also mean it is easier to move around the house.
How will you sew?
Do you plan to use your machine a lot or do you only occasionally bring it out to make changes? Are you going to sew, quilt or work with special fabrics? The more demanding you will be on your sewing machine, the more likely you will need a heavier model. Machines with heavier models have more powerful motors that are more durable, sew faster and 8VKdOAFEAhT handle heavy fabrics or layers.
What is your skill level?
If you've been sewing for a long time, you may need the diversity of a large, feature-rich machine. If you're still learning, the simplicity of small, portable sewing machines will make it easier for you to learn. There is no need to invest in a big, expensive machine with all the bells and whistles if you oL0ZwgRMnmBFRAle use them.
Consider Your Budget
While cost is often a consideration for buyers on a budget. It shouldn't the only reason should be to choose a portable machine over a machine that offers more. The top brands offer a wide variety of models, some at a very reasonable price. You don't have to buy a digital machine with hundreds of stitches on it. You can still go for simplicity in a quality machine without paying a lot of money.
Aortability
The ability to bring your sewing machine is probably one of the least common reasons people buy a portable machine! If you plan on taking a sewing class, you need a machine that can back and forth. Some people who offer specific sewing services or who are just ready to hell their 23AEKDZ4So, might want a machine that they can take to other locations. Sometimes it is easier or a necessity to make repairs or changes in an instant!
---
Once you know what you need from a sewing machine, you can decide whether portable sewing machines fit your needs. You can even decide to invest in both types of machines to meet different sewing needs. Always make your choices based on a machine's research and ability to meet the criteria on your priority list. This ensures that you get a sewing machine that will meet your needs for a long time.