This site is supported by our readers. We may earn a commission, at no cost to you, if you purchase through links.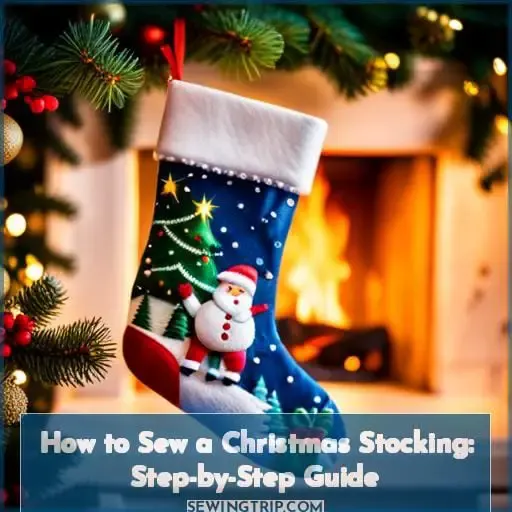 Tis the season for stockings and sweet surprises! But those store-bought socks just don't have the right amount of holiday cheer.
You'll feel like an elf in Santa's workshop as you carefully cut and sew the fabric pieces together. Add a splash of red velvet here, a pompom or jingle bell there. Before you know it, you'll have a handmade stocking overflowing with love to hang over the fireplace on Christmas Eve.
Follow along as we walk through how to sew your own spectacular Christmas stocking.
Key Takeaways
Gather sewing tools and festive fabric.
Decorate the stocking with embellishments and personal touches for a customized look.
Follow the steps to measure and cut the fabric pieces, then sew them together into a stocking shape.
Hang the handmade stocking over the fireplace to add a personalized touch for Christmas.
Gathering the Necessary Sewing Tools and Materials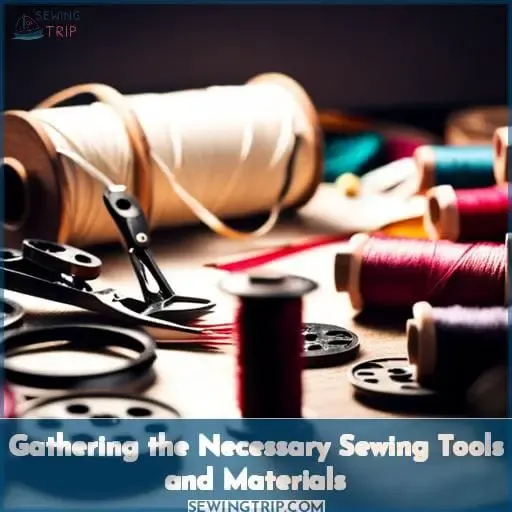 You'll need to grab your sewing machine, thread, needles, fabric scissors, pins and pincushions, measuring tape, and iron before getting started on your holiday project.
Select a festive cotton or felt fabric and matching thread for your Christmas stocking.
Assemble any additional notions like decorative buttons, ribbons, or appliqués that you'll want to use.
With all your materials and tools prepped and patterns cut out, you're ready to stitch your custom Christmas stocking!
Simply sew the pieces together, leaving an opening to turn the stocking right side out.
Hang your homemade Christmas stocking over the mantel to bring some handmade holiday cheer!
Sewing the Pieces Together and Adding Decorative Elements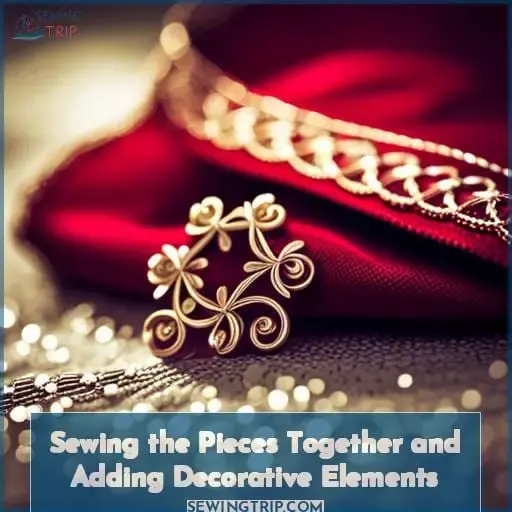 Putting it all together, you gotta start cuttin' and stitchin' carefully to shape that stocking so it hangs just right when filled with goodies to surprise the little ones come Christmas mornin'. Choose festive red, green or white fabrics and don't be shy with your embellishment techniques – metallic threads, sequins, ribbons and lace will make it pop! Add color with fabric paints or use fusible web to attach fun motifs like Christmas trees, snowflakes or Santa.
Play with different stitch patterns on your sewing machine and get creative with personalized details like initials or names. However you decorate it, a handmade stocking overflowing on Christmas morning creates memories that'll last a lifetime.
Conclusion
And there you have it—a handcrafted, homemade Christmas stocking to treasure for years to come. With a little time, creativity, and some basic sewing supplies, you can sew a custom stocking that will add a personal touch to your holiday decor.
Hang your handwork with care on the mantelpiece on Christmas Eve, and just imagine the delight when it's discovered filled to the brim on Christmas morning. A handmade stocking is a gift in itself—one that you can take pride in as you spread the holiday spirit throughout your home.