This site is supported by our readers. We may earn a commission, at no cost to you, if you purchase through links.
Have it has ever invited you to a baby shower, RSVP-red "yes," and suddenly froze when the question arises: what do you get for attending?
There are the typical solutions: baby clothes, baby stuff and cute teddy bears. But maybe you want to gift something more personal?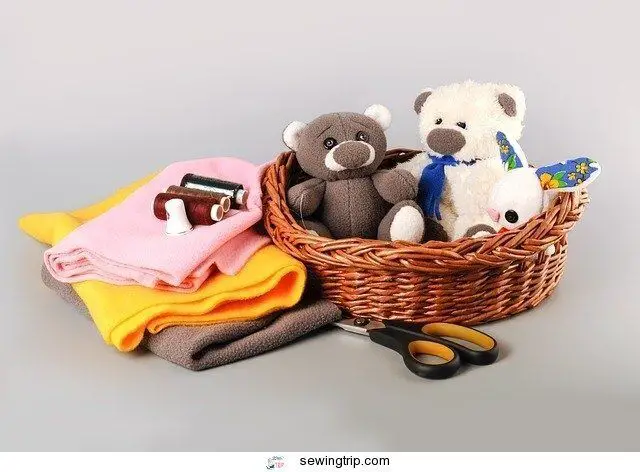 Or, instead of the last minute panic over a baby shower gift, you're a parent, neither of whom is inferior in quality baby blankets or pay a fortune for decent ones? Babies go through a lot of blankets!
In either case, learning to sew a baby blanket is a simple (yes, simple!) hours to master.
Wait… Baby blankets are that easy?
Yes, they are! Of course there are more complex designs, and sewing original materials like silk can take extra time to master, but lXLWCi. RgpUomaking a baby blanket is easy – even for beginners.
Mastering this craft is a great way to stock up on baby shower gifts with a personal touch, and to keep your own linen closet full of beautiful, fluffy blankets for bubba.
What you need
Before you run to a shop and load the cart, choose the type of fabric you want the blanket to be from – cotton, miny, fleece, and silk are all fairly common and readily available.
Minky and fleece are plush and great for making blankets for the colder months, while cotton is inexpensive and comes in hundreds of colors and patterns.
Silk will be luxurious but is harder to master and remember, babies are messy!
]
This tutorial is specific for an extra comfortable blanket with a soft edge. Mix and match fabrics to your own taste!
You'll need:
Fabric scissors.
Righter pins.
Cotton fabric of your choice (90 cm. x 90 cm.).
Fluffy cotton (102 cm x 102 cm). Swap this for a different fabric if you want a thinner, lighter blanket.
Sewing machine. You can do it by hand, but of course a machine is always faster and easier.
Let's get started!
Sewing a baby blanket
Before we begin, refer to this handy baby blanket size chart.
Step One:
If they aren't already, cut two pieces of fabric according to the specifications above.
Or, if you want a super-sized baby blanket, the rule with this design is to keep the fluffy cotton layer 12cm larger than the solid cotton layer on all sides.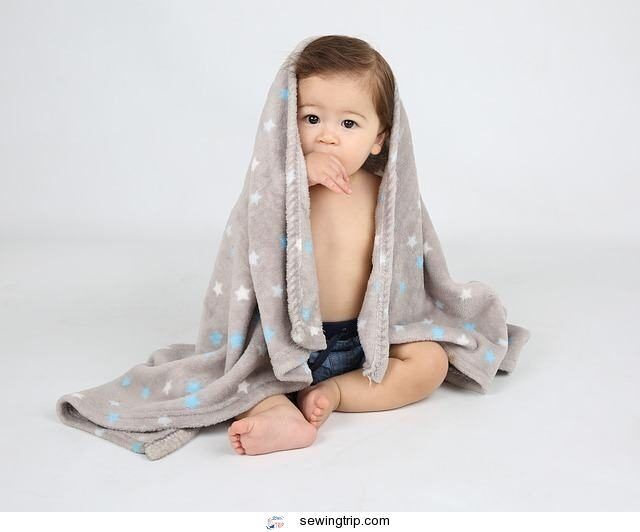 Step Two:
Lay the fluffy material right side down and smooth out any wrinkles as best you can.
Put the cotton piece on top, right side up, and center it as best you can in the fluffy material.
It's not the end of the world if the alignment is a little skewed, so don't worry if the edges aren't straight!
Step Three:
Break out the pins and put on a thimble – this is the "hardest" step.
]
Take the outer edge of the fluffy layer and fold it over the second cotton layer.
You have to make sure are you have the fuzzy layer folded inwards, at least 2 cm so that the stitches have enough fabric to hold. Keep folding down and pin as you go.
Step Four:
Align the brand from the presser foot to the inner edge of the folded fluffy cotton layer and start sewing. raw edge down and sew it closed.
Keep sewing until you're done!
The beauty of using a fluffy cotton layer is that, as long as the thread is the same color, the sewing is almost invisible! This is especially useful for dealing with the corners.
Step Five:
The last step is the easiest.5. acut any hanging threads and remove any remaining pins.
Are sewing machines necessary?
In short: No. Learning to make baby blankets without a sewing machine is not that difficult, but it requires a lot more time and patience.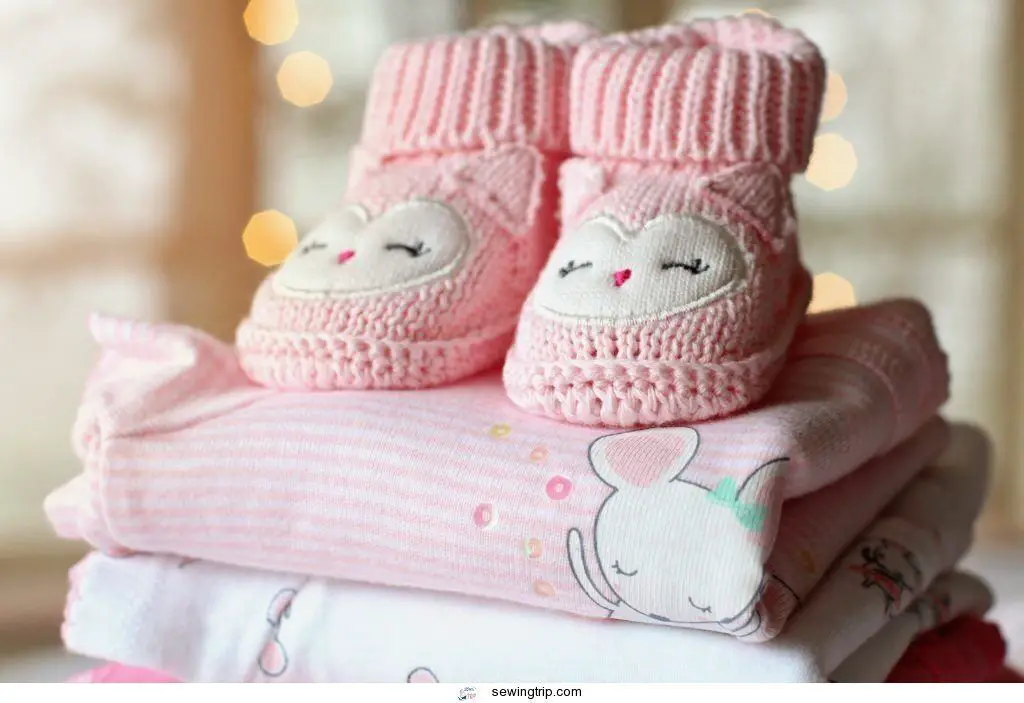 Instead of using a machine, this design can with the can by hand.
Sewing by hand is a useful skill, and if you want to develop it, baby blankets are certainly an easy item to start with.
Just follow the same process as above, but with a manual needle.
How to sew a baby blanket with personalized accents
For those who want to go the extra mile, adding letters is a fun way to take their sewing game to the next level – and make sure you receive the title of'best maternity gift giver'.
You can cut out the letters yourself or buy ready-made letters from felt or cotton. Iron-on patches are another way to use!
If you want to personalize the blanket, add the letters before sewing the two layers of cotton together.
]
Also be careful with the positioning; don't stick the letters too close to the edge.
Here is a video showing an easy sewing pattern for baby blankets.
Verdict
Baby blankets are super easy to make and will take you no time to master.
This fluffy baby blanket tutorial is one of the easiest designs, perfect for beginners and great for those not so neat.