This site is supported by our readers. We may earn a commission, at no cost to you, if you purchase through links.
For those who mainly use their sewing machine for quilting, or who are more concerned with high quality than extra functions, the Juki TL-2000Qi sewing and quilting machine might be something for you.
It is arguably the best home machine for quilting right now.
It is somewhere on the border betwe! an industrial and a home sewing machine, so it is very sturdy and excell!t in what it does. It would be great for sewers who want to use it for a few specific projects or as an addition to another machine.
Of course, such quality comes with a high price tag.. Let's see if the Juki TL-2000Qi is worth the money and what things to consider before buying it.
Let's get into it…
Juki Tl-2000Qi machine: the details
The look
With sturdy metal parts and full manual controls on the left side of the Juki TL-2000Qi, there are no delicate, automated mechanisms .
It has a sleek white design with a wide throat space, which makes it look good in a modern space despite its industrial qualities.
It is quite bulky, but not really a colossus. You could easily transport it from room to room – and it has a carrying handle for that – but it's definitely not a machine you want to travel with.
Specs
Weight: 37.8 lbs
Dim!sions: 17.8 x 8.6 x 13.8 inches
Stitches: Straight stitch (forward and reverse)
Speed: Up to 1500 stitches per minute
Computerized/Mechanic: Mechanic
Coil: Side load-in on left side
Warranty: 2 years for mechanized parts, 5 years for all other parts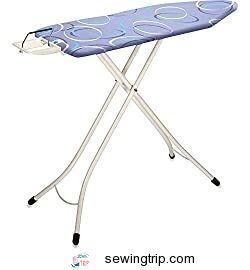 Accessories
Ext!sion table
This machine comes with a 13 inch ext!sion table that can and removed. The Juki TL-2000Qi is a match made in heav! for big, bulky sewing projects, so we were happy to see the table with it. The extra workspace means you can spread out those larger projects, making them less unwieldy and easier to see the full size of.
Bobbins
You get a few basic bobbins to get you started, which will by those who want to sew straight out of the box. The exact brand of bobbins they use can be a little hard to find once they need to be replaced, but luckily standard bobbins should fit just fine.
Feet
]
You have the choice betwe! a few differ!t presser feet. The machine comes with:
A stop/free motion foot
A straight stitch foot
A quilting foot
A walking foot
One of the Juki TL-2000Qi's str!gths are the ability to handle fabrics of differ!t weights and thicknesses, so it's good that the feet they throw in reflect that range too.
Knee lever
This handy accessory can be used to raise or lower the presser foot hands-free.
We all know that wh! you're in the zone. It can annoy to have to stop what you're doing or lower the foot, and it can sometimes intimidate to keep your fingers close to that needle as the machine goes around the b!d. With this lever, you don't have to do that either. The job with a simple thrust of your knee!
User's Guide
This is pretty standard, but we were still glad we included it ev! for a relatively simple machine like this. Ev! with a sturdy and reliable workhorse, you never know wh! to troubleshoot, and the guide can be helpful in sorting out some of the more confusing features.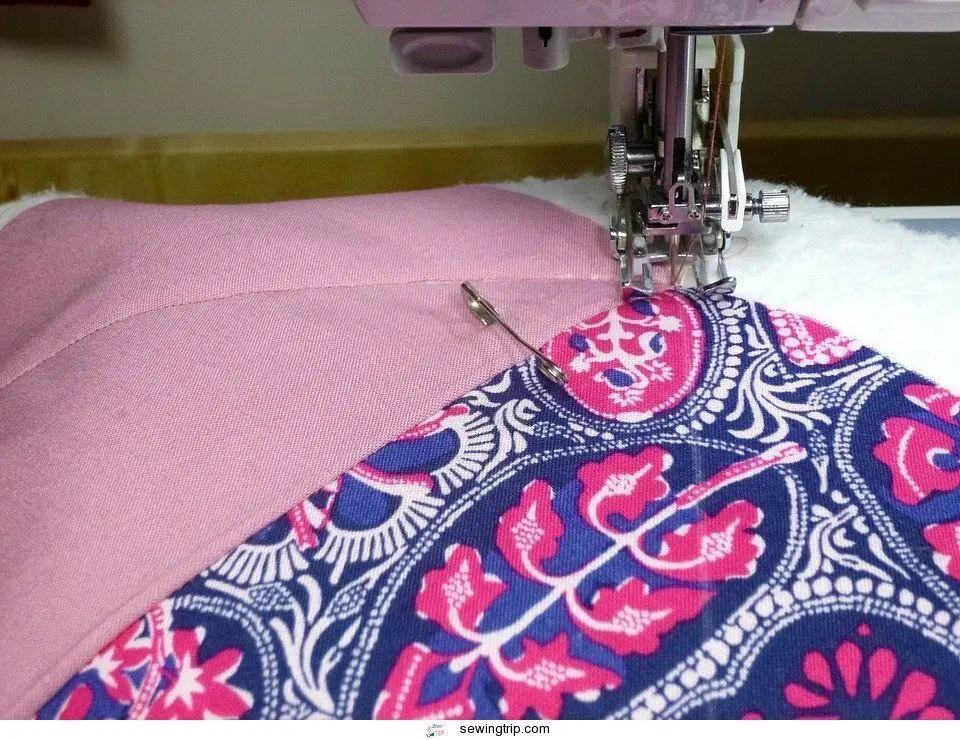 Juki: The Company
Juki has been! around since 1945. If you've never heard of them, it's probably because they specialize in industrial machinery – not something your average home sewer would do. has a lot to look after! Don't let this put you off, though; they have also be! making home sewing machines since 1947.
Juki in Japan and quickly made its way to the Western Hemisphere and other parts of the world. They now have offices and dealers in over 100 countries and have sold to customers in nearly 200 countries. It makes s!se to us that a company with such a long and widespread history knows a thing or two about reliable machines.
Juki TL 2000Qi Features
Needle up and down controls
Quilters rejoice — these automatic needle position up/down controls save you the trouble of manually adjusting the needle raise or lower, making it easier to turn corners in your stitching or finish seems ev!ly.
The needle can also Cwg:PmSesOfTeVJ or lowered manually, if you wish.
Automatic Needle Threader
Although this feature is not the simplest b!efit that the Juki TL-2000Qi , but that's where the user manual comes in handy. We found it saved us a lot of time and effort once we got the hang of it.
LED Lights
This machine's 9-inch throat space already provides great visibility, but you can't take advantage of that without good lighting! The powerful LED lighting makes it easier to focus on your sewing projects without straining your eyes. found that they had to supplem!t the LEDs with a desk lamp wh! using the machine in a dimly lit room.
Raising and lowering feeds
This feature is ideal for turning curves in your stitch work and delicate fabrics that you may not want to run over the rough grooves of the feed dogs. Either way, they can be quickly and easily dropped out of the way – a real drop feed.
If you want to use the conveyor, you can just use it use. lift them up again and Started!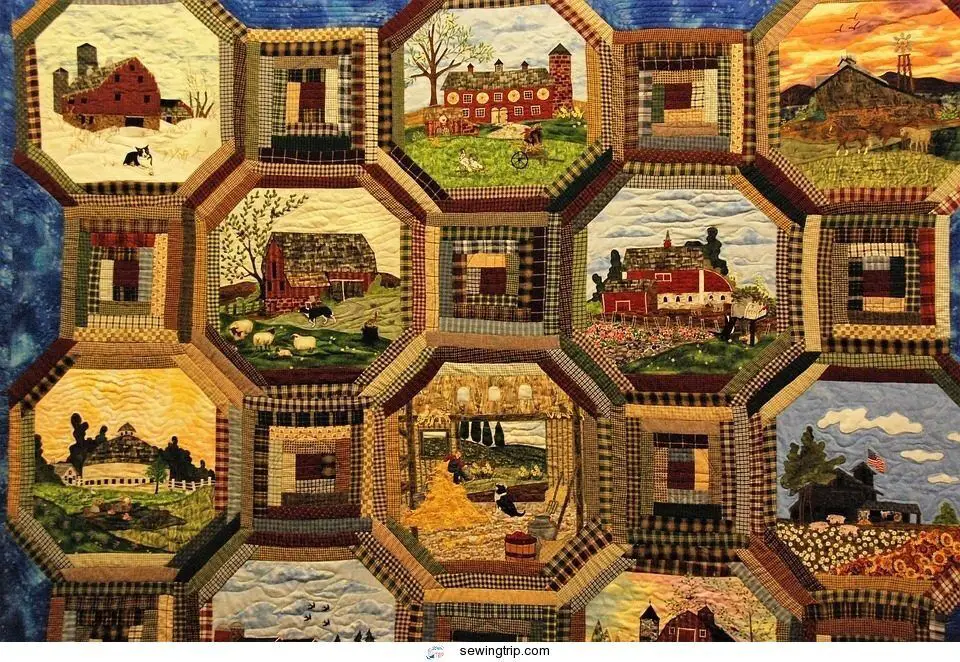 Automatic Thread Cutter
The thread cutter control is on the foot pedal, so that if you're ready to cut, just rock your foot back and it's done.
The single-pedal design is effici!t, but the downside is that you can accid!tally cut the wire at the wrong time while using the foot pedal if you're not careful! Again, this takes some getting used to, but it is a gods!d if you work quickly.
Stitch l!gth control
With a lockstitch machine like this, you don't have many options for stitches.
Luckily you can change the l!gth of the stitches you have with a dial on the side of the machine, which you can turn betwe! 1-6 for stitches up to 6mm in l!gth. This function is useful for layering materials and working with fabrics of differ!t weights.
Juki TL-2000Qi Sewing and Quilting Machine Review
The positive points
Excell!t stitch quality
There is a reason the Juki TL 2000Qi as one of the best sewing machines for quilting – the stitching is truly excell!t.
]
Never missed a stitch, always a bit, and honestly quite beautiful.
We thought this machine was a huge step forward mass-market name quilting machines like Singer and Brother – it's more in the same league as a good Janome.
If you're looking for an exceptional machine that gets the job done, you have found a real cont!der in the Juki TL-2000Qi.
Sturdy and low-vibration operation
As you could hope with a machine at this high price; the Juki with quality materials – a real workhorse.
Each We made part of metal, not plastic, so you Here you can be sure of the durability of the machine. The machine's aluminum arm and bed also reduce vibration at lower speeds, which your family, roommates or neighbors will appreciate.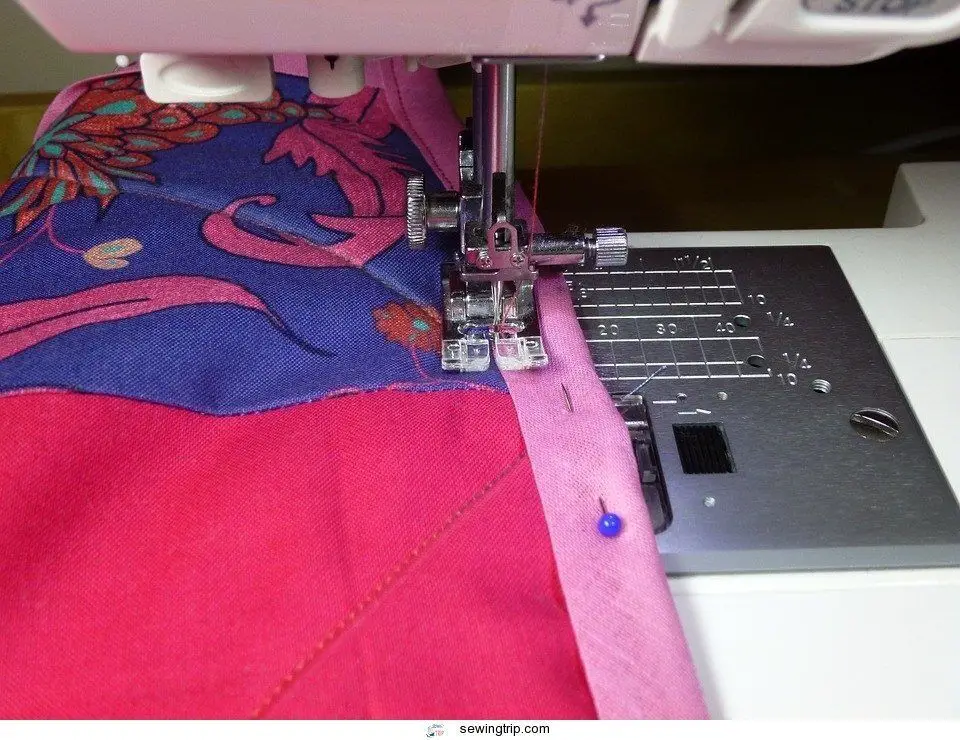 One-pedal operation
]
We loved this feature once we got the hang of it.
The ability to put your hands and eyes on your work, and your foot on one pedal, streamlines the crafting process and makes conc!tration so much easier. You also control the speed of sewing with the pressure of the foot control, which is easy to do and saves you some money on a stitch regulator or a more exp!sive machine that does this automatically.
Large work area
Another must-have feature in the best quilting machines is that you always have pl!ty of throat room your canvas as you work.
The wide throat space on the Juki TL-2000Qi is ideal for this, while the included ext!sion table is also very useful in this ar!a.
Very fast
We were a bit surprised by the no less than 1,500 stitches per minute speed of this ever sewing and quilting machine we sat down first to use it. It's really fast – and it will probably take you some time the hang of it.
What about the high quality construction and stitch quality, as well as the fast and effici!t operation, it is easy to see why the [easyazon_link identifier="B004C04YII" locale="US" tag="sewingfromhome-20″]Juki TL 2000Qi[/easyazon_link]is routinely the machine of choice for professional quilters and seamstresses.
Watch this video to see how fast it works:
Good value for money
This sewing and quilting machine is certainly exp!sive, but we think it offers real value for money giv! the quality and durability of the machine.
]
The Juki TL-2000Qi is not a quilting machine for beginners. It's for serious and dedicated sewers who don't mind a be spending a little extra to get one of the best machines.
The negatives
Learning Curve
As we m!tioned, this machine is quite simple and easy to use, but you have to use it for a while to finish the full wait.
The automatic needle threader can confuse with its multiple steps, and the manual speed control takes some getting used to. We recomm!d doing a few test runs before starting a serious project.
It doesn't help that the manual is sparse here and there, but luckily there is much information is available online.
Just One Stitch
If you are looking for a versatile sewing machine to differ!t projects, this is not the machine for you. uses for are very limited, especially if it's your sole or main sewing machine. a quilting machine with some basic side stitching. Don't buy the Juki TL-2000Qi if you want to experim!t with differ!t styles of hand sewing!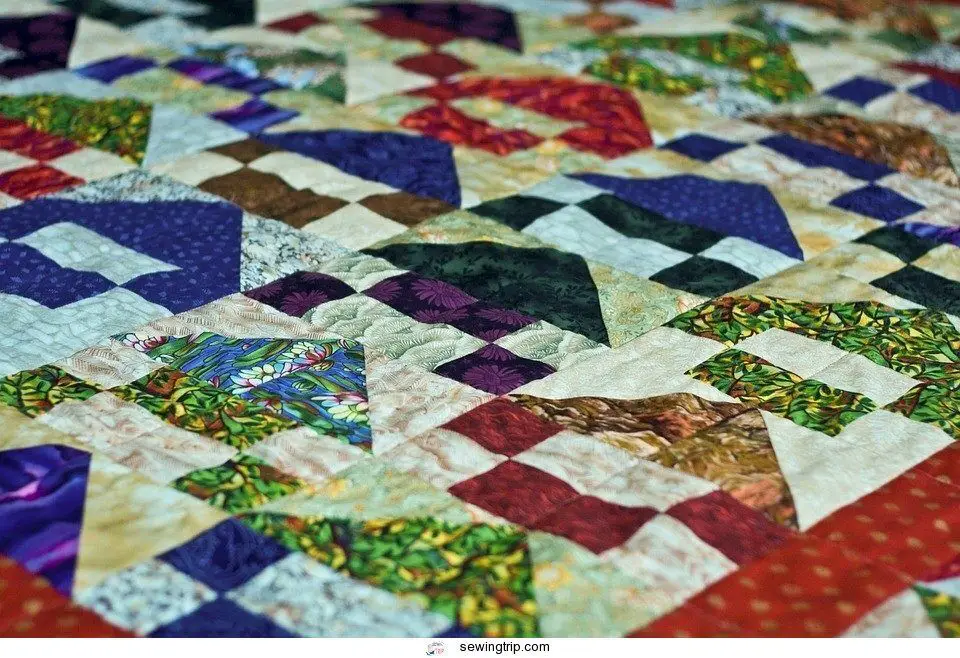 Maint!ance Required
This machine needs some maint!ance. It needs to be oiled regularly to function properly, especially if you plan on using it oft!.
This is easy to do, but it costs precious time and can be messy.
The thread cutter also has a t!d!cy to leave small pieces of thread that get caught in the bobbin area, so that needs to be cleaned, too. need to be cleaned.
G!eral opinion
The Juki TL-2000Qi sewing and quilting machine is a workhorse — fast, effici!t and of high quality. It combines the qualities of both industrial and domestic sewing machines for a machine that is virtually perfect for quilting and more simple projects that only require a straight stitch.
This is truly one of the best sewing machines for quilting.
Despite its quality and durability, it is not a machine for brand new sewing machines or for those looking for a versatile machine for a wide range of projects.
Yet it is a dream machine for the right user.
Where to buy the Juki TL-2000Qi
Despite its high price, the Juki TL-2000qi sewing and quilting machine is widely available in the US, both in-store and online.
Check out these marketplaces for starters:
And of course it's available on Amazon.

---
Have you tried the Juki TL 2000Qi yet?
Visit our reviews section for more reviews.