This site is supported by our readers. We may earn a commission, at no cost to you, if you purchase through links.
Tent dresses are all the rage right now. Tent dresses, also known as trapeze dresses, are versatile, making them perfect for a walk in the park, an alfresco dinner or warm summer evenings, thanks to the airy design.
Although you can buy your own tent dress, there are many ways to make your own tent dress. A quick online search will get you tons of patterns, and if you're confident enough in your sewing skills, you can even make one without a pattern.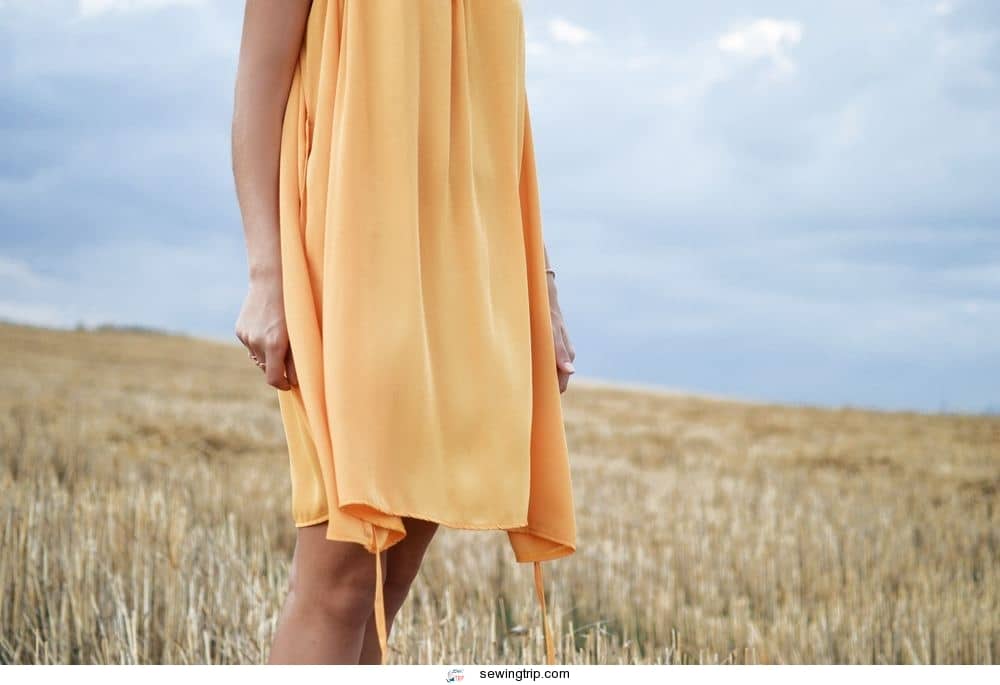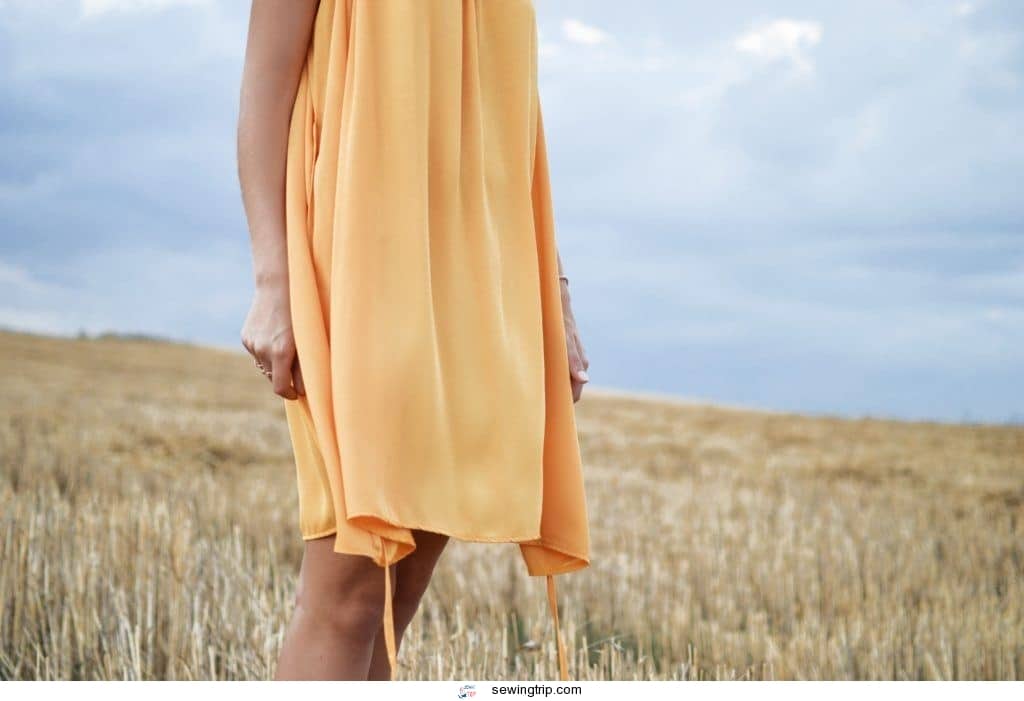 However, for This tutorial is to show you step by step how to make a simple pattern and tailor a tent dress to your own measurements, or for someone else.
As a basic pattern, it is ideal for adjustments. If you want to add sleeves to your dress or even pockets, you can easily embellish this pattern with extra features.
This design is also great for all sizes and can even for a plus size tent dress.
Materials for your tent dress
irst, prepare the materials needed for your pattern. This would be your craft paper, a pen or pencil, and scissors or a cutter. You will of course need enough space to cut out your pattern.
Then prepare at least three meters of fabric. If you want your dress to tuck below your knees, six feet is fine. However, for a floor-length or ankle-length dress, three to four meters is a good size.
The noble thing about tent dresses is that you can play with the type of fabric you use. Choose a material that you like, as long as it is not stiff. Light, supple fabrics are great for this design. The lighter the fabric, the more floral it will be, which is great for those who want dresses they can twirl in.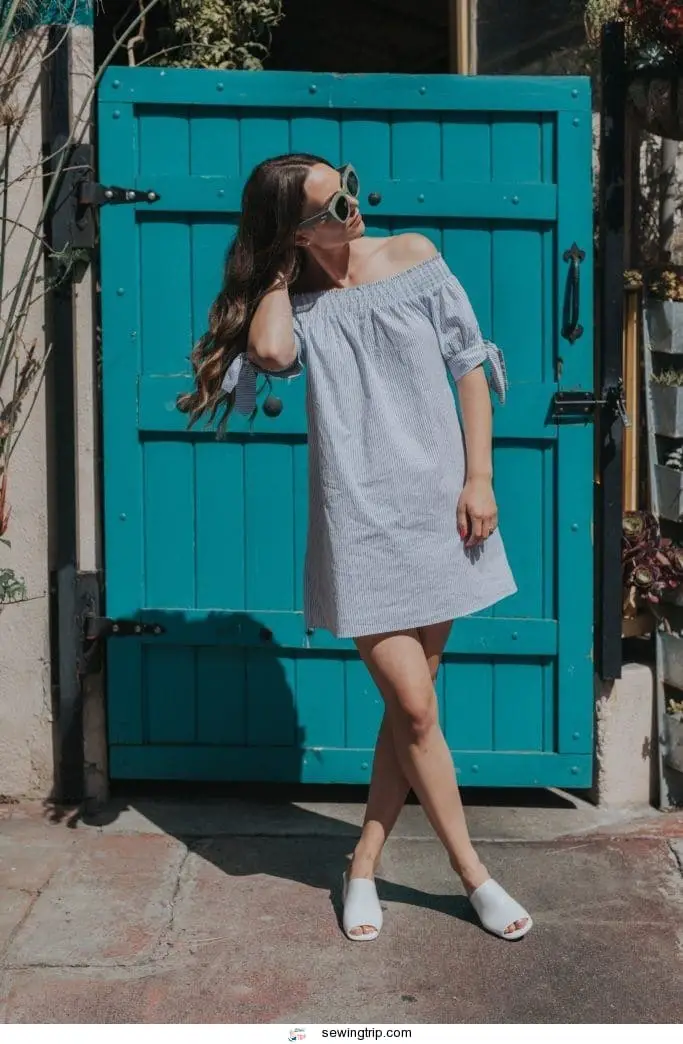 If you're making dresses for a more formal occasion, it's best to choose fabrics that are heavier but still flow. Dark solid colors, such as red, blue, and black, are also perfect for formal wear.
or beginners and those who want to create a dress without too much fuss, use material that does not fray, such as knit fabric. This allows you to leave the edges as they are, so you don't have to sew a hem.
How to make a tent dress
Take your measurements
There are four measurements to take when making a pattern for your tent dress. irst, measure from the center of your shoulders to your bust. We call this measurement A.
Second, measure the circumference of your bust at its widest point. Provide some breathing space; after all, tent dresses do not hug the figure. Divide this number in half. This is size B.
Third, measure from this point (the bust point) to the desired hemline. This is size C. or reference, tent dresses often fall just above the knee, but you can also choose to make one that is much longer.
inally, choose the outline of your dress. Tent dresses often measure about 36 inches in circumference. The longer the dress, the greater the circumference. Divide this in half; this is size D.
Create your pattern
Now you are ready to create your pattern. Lay out your craft paper lengthways. Make a vertical line in the center of your paper.
Then, from at least two inches from the top of your paper, make a vertical line equal to measure A, perpendicular to your first line. We call this point A. This will be your neckline.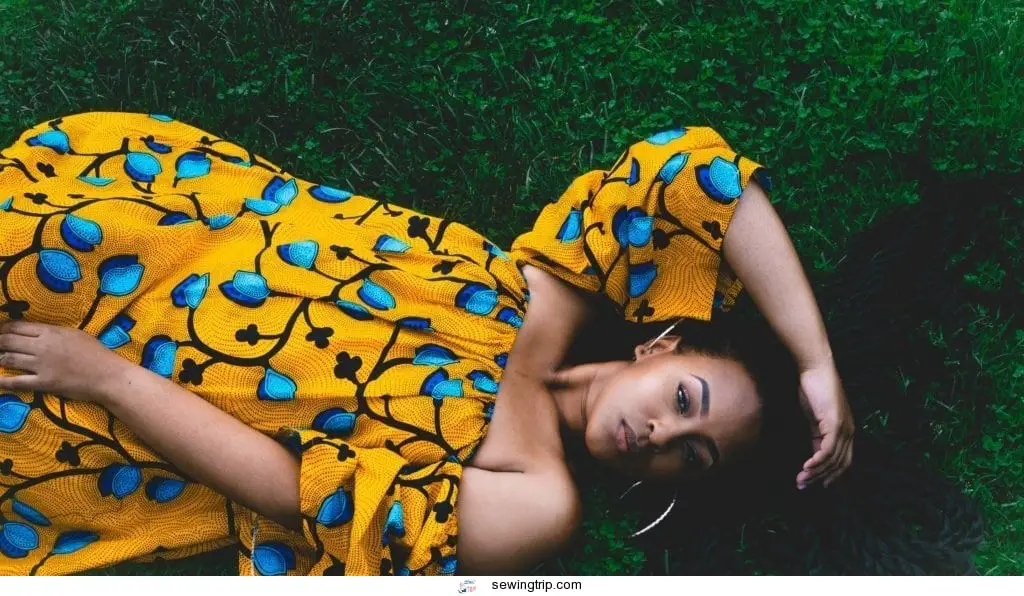 Create a horizon from this point all line is equal to measure B, so that point A is in the middle.
Make a horizontal line from point A equal to measure C. Make a horizontal line here equal to measure D. This will be your zoom line.
Then connect the shape of the dress so that you have a roughly trapezoidal shape. Make another copy of this pattern, with the neck slightly raised. This second pattern will be the back of your dress.
If you want to change this pattern, now is the time to do it. If you want to make a tent dress with sleeves, it is very easy to apply a sleeve pattern.
You can even choose to have a pocket in your tent dress, which can now also .
Sew seams
Now that you've formatted your pattern, complete with any changes you've chosen to To add it, it's time to add the measurement of the seams. If you are using a fabric that will not fray, you can skip this step altogether.
A good rule of thumb is to add five inches to the hemline and half an inch to the rest of the pattern. If you add seems, make sure your measurements are the same to save you hassle when sewing.
Make sure to add seems to the hem, neckline and sleeves. You can now put together your dress.
Here is a video showing an example of how to make a tent dress.
It's that simple! Now go out and have fun in your new tent dress.
---
Have you tried making a tent dress?