This site is supported by our readers. We may earn a commission, at no cost to you, if you purchase through links.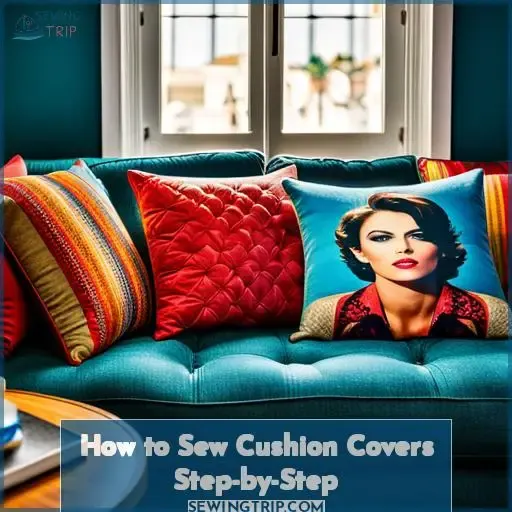 Don't be lazy or overwhelmed – with a few basic supplies and our sewing instructions, you'll make custom cushion covers fast.
We'll walk you step-by-step through measuring, cutting, sewing, and adding closures so you can refresh tired furniture on a budget.
Choosing the right fabrics is essential so your covers are durable and washable.
Our guide shares the best materials from decorator upholstery to medium-weight quilting cottons.
Master sewing straight lines and corners and you'll have this beginner project done in an evening.
With the sense of belonging from DIY and our tips for sizing, cutting, and construction, you'll gain lifelong skills to make cushion covers again.
Sewing your own allows infinite design flexibility, saves money, and gives tired furniture new life!
Key Takeaways
Choose durable, washable fabrics like cotton, linen, and canvas.
Measure the cushion insert precisely before cutting the fabric.
Sew the edges with a zigzag stitch and sturdy thread for durability.
Play with prints, textures, and shapes for unique looks.
Best Fabrics for Cushion Covers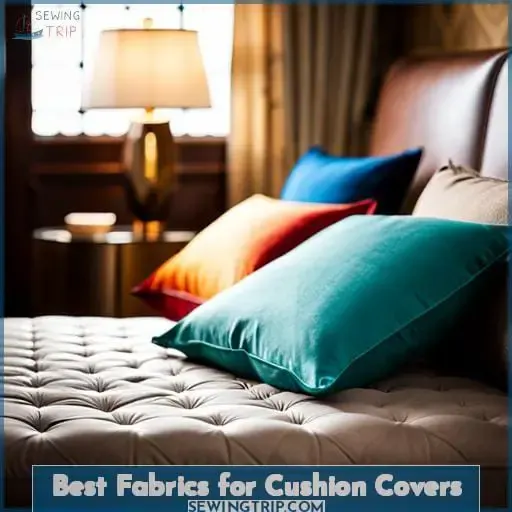 When making custom cushion covers, choose your fabrics wisely. The best options provide durability, easy care, and style for your decor.
Inserts for Cushion Covers
After measuring the foam insert, cut your fabric with enough seam allowance to wrap it snugly.
For moisture-wicking, consider these 3 hypoallergenic inserts:
Poly-filled fiberfill batting
Anti-microbial memory foam
Breathable bamboo cushion filler
When selecting printed fabrics, opt for vivacious styles like polka dots, fun florals, or lively stripes. This will make your room pop! Stitch up some coordinating covers in your favorite prints. With the right foam insert and fabulous fabrics, you'll create cushions that provide comfort and showcase your creative spirit.
The Basic Supplies
Measure the fabric yardage and prewash it before cutting, then you'll be ready to sew. Choose tightly woven, medium-weight fabrics in solids or prints. Cottons, linens, and canvas hold shape well. Use coordinating thread for visible stitching. Mark notches and clip corners to fold precisely.
Finish seams by zigzagging or with pinking shears for durability. Press as you go for professional results.
How to Make Cushion Covers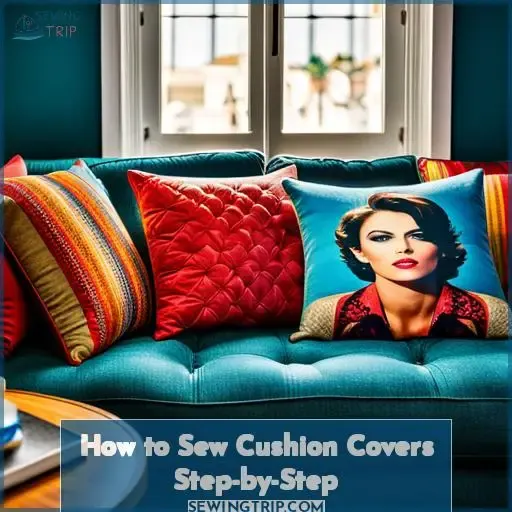 When making cushion covers, start by precisely measuring your cushion insert. Then, use your measurements to calculate and cut your fabric pieces with a few extra inches added for seams and overlap. For common cushion sizes, consult cutting guides to determine the yardage and fabric dimensions needed.
Next, follow sewing instructions to assemble the cover pieces, inserting zippers or closures as desired. With the right preparation and stitching technique, you'll have custom, well-fitting cushion covers to liven up any space.
Measure the Insert
Now, get the dimensions of that cushion insert. Expertly measure the insert's width, height, and thickness. Verify these numbers precisely before cutting any fabric. Mark the measurements on the fabric, allowing a few extra inches for seams and overlap.
Carefully pin the fabric pieces in place. Hem the edges neatly by folding them over twice before stitching.
Cut the Fabric
Savor that satisfying snip as you slice through the fabric, bringing your vision closer to reality.
Follow these steps for perfectly cut fabric:
Use a rotary cutter and ruler for straight edges.
Cut slowly and carefully, measuring twice.
Secure corners with pins before cutting to prevent fraying.
Overlap striped fabrics properly to match stripes.
With practice, your cuts will be crisp, precise, and durable. The time invested in careful cutting is worth it for a flawless final product.
Cutting Guide for Common Sizes
Y'all'd best be heedin' these cuttin' specs when trimmin' the cloth, else ya might end up short sheetin' the cush. Keep the grain runnin' true when cuttin'. Use them fancy rotary cutters and mats for straight edges – leaves selvages smooth as cream gravy.
Don't be gettin' no jagged scissor cuts, neither. Follow standard insert sizes, else your cush'll be squat as a porch lizard. Take your time and do it up right, friends. Precision's everything in crafting a fine cushion cover.
Sewing Instructions
Gather your tools and we'll take it step-by-step, stitching that fabric into a custom cushion in no time. Mark your fabric and cut your seams with care. Sew those edges nice and straight – no puckers now.
Mind the corners, clip and press real gentle-like. Insert your padded insert then close up the last side. Use a hidden zipper for quick removal and washing. Heavyweight thickness and upholstery fabric will hold shape against thicker furnishings.
Design Ideas for Cushion Covers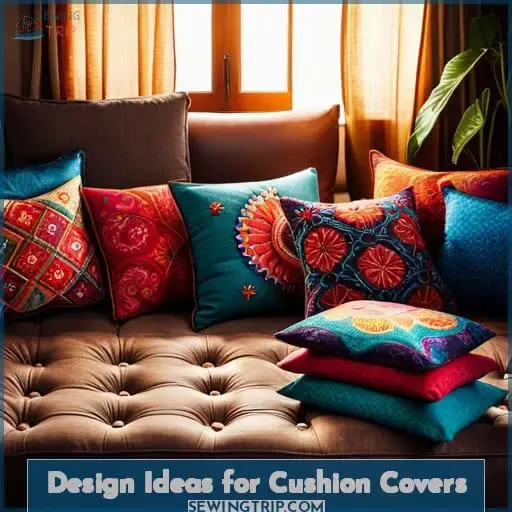 Here are some fun design ideas to make your cushion covers pop! Play with different prints and textures by mixing and matching complementary fabrics.
Geometric patterns like chevron or ikat paired with solids keep things graphic. Or try pairing modern vintage prints with colorful embroidered accents for an eclectic boho vibe.
When it comes to shape, think outside the box! Add a hidden zipper to make a rectangle cushion round, or get creative with funky fringe or pom pom trim.
Most importantly, choose fabrics that will hold up to everyday wear and tear. With the right color combinations and fabrics, you can create cushion covers that are as unique as you are.
The options are endless, so don't be afraid to get creative and make it your own!
Step 1: Prewash Fabric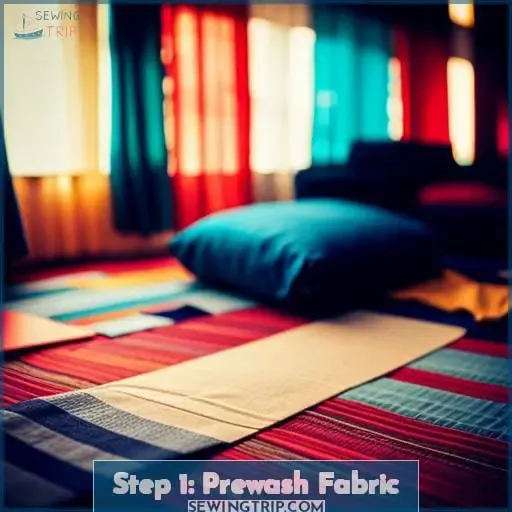 Start prewashing the fabric before cutting and sewing to allow for any shrinkage. Use warm or hot water, depending on the fabric type. Delicate fabrics may require cool water and gentle cycles.
After washing, air dry or tumble dry on low. Press with an iron on medium heat. Preshrinking helps fabrics retain their finished size and prevents distortion later. Avoid surprises down the road. Though it adds a step, prewashing gives reliable results.
Choosing quality fabrics like cotton, linen, and wool suiting creates durable cushion covers that are easy to wash. With good prep work, sewing is a pleasure. Colorfast fabrics washed separately will stay true when making custom covers.
Prewashing preps fabric for sewing success.
Step 2: Cut Foam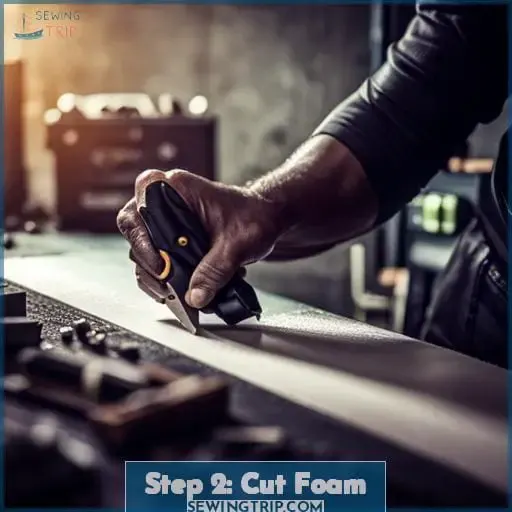 After prewashing your fabric, the next step is to cut your foam to size. Carefully measure the dimensions of your cushion insert space and cut your high-density foam 1-2 inches smaller for a snug fit.
For a tailored look, bevel the foam edges with an electric knife. If desired, use cotton batting or memory foam for softer shaping. Don't forget small pieces of foam to reinforce the seams and corners. For a seamless look, add foam tape before stitching.
With the right density foam trimmed to size, you'll have the perfect base ready for your stylish cover.
Step 3: Cut Fabric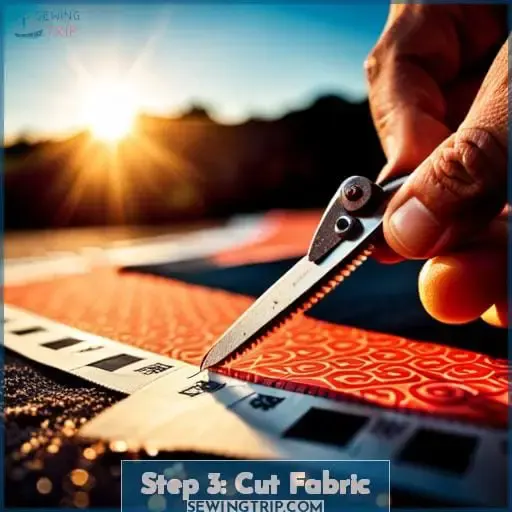 While the foam rests, spread your chosen fabric flat and measure the insert's width and height. Lay the grain perpendicular to get the most accurate cuts. Remember to measure twice and cut once – precision is key for professional results.
Use a rotary cutter and ruler on a cutting table to get perfect right angles and straight edges. Avoid loose weave fabrics that fray easily. Cut precisely on the measurements, adding 1-inch seam allowances all around.
Take your time and focus to avoid distorted cuts. Precision in cutting leads to quality assembly. With a sturdy, woven fabric and accurate cuts, you'll achieve custom cushion covers to be proud of.
Step 4: Hem the Long Edges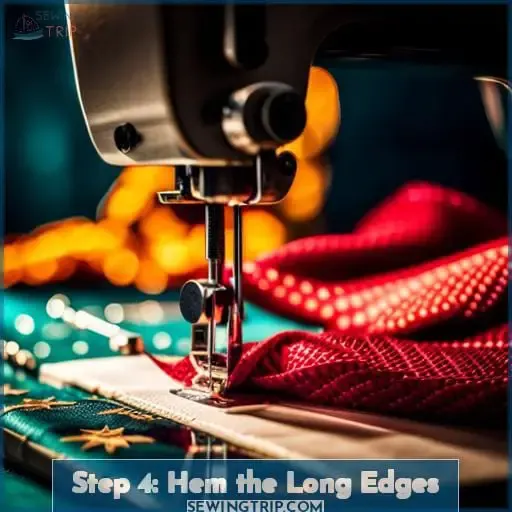 Fold those short ends over twice, darling, sealing in the magic. Those tapered seams along the edges will give a polished finish, so start by folding and pressing a 1/4-inch hem. Then, for a nearly invisible binding, fold it again 3/4 inch and give a good press with the iron.
Run your fingers along the folded binding, imagining the crisp corners and elegant silhouette. With each crease and fold, we shape the cover, bringing our vision to life. Choose between a simple clean edge or decorative touches like shirred ruffles, piped edges, or even quilted stitchings.
Your devotion shows in the details – perfectly aligned seams and corners gently clipped so the fabric lies just so. Now, revel in your creation, then share your tips and inspire fellow makers. When we create together, we are never alone.
Step 5: Stitch Ends Together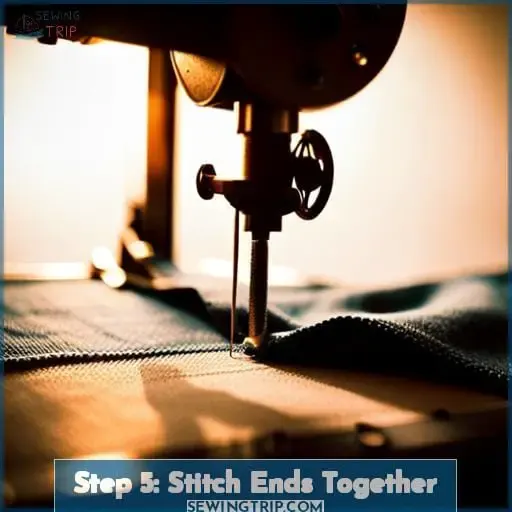 You'll sew the fabric ends together next. Overlap the short ends by 3-4 inches, taking care to align any seams and notches. Position the fabric properly under the presser foot to keep straight lines. Set your sewing machine to a medium-length zig-zag stitch and use a durable, heavyweight thread.
Take the time to match corners and stitch accurately for a tailored finish. Turn right side out through the zipper opening. Your cushion cover is ready for the insert once you press the seams flat. Sturdy construction provides durability so your custom cushion lasts.
Step 6: Stitch Corners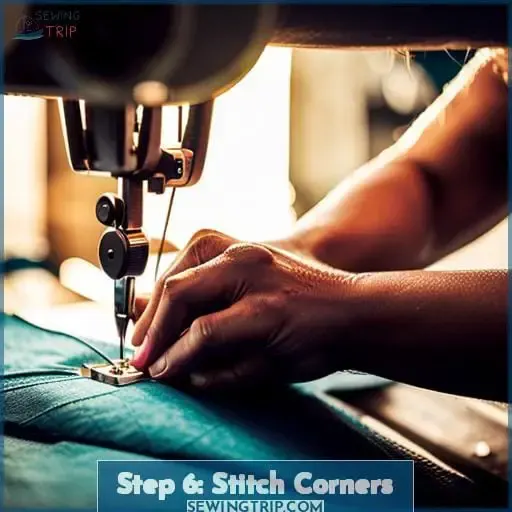 After aligning the corner seams, you wanna stitch 'em together real good to finish off your cute lil' cushion. Clipping that seam allowance at the corners helps you get much neater angles. Take your time makin' straight corner stitches rather than just zig-zaggin' across.
Reinforced stitching with angled stitches across each corner seam makes 'em extra sturdy.
Quilting cotton and other fabrics need them boxed corners stitched closed tight. Align the finished corner seams and stitch 'em closed. That gives your cushion cover straight edges and finished corners so it keeps its shape when st■.
Use that precision to get professional results on your DIY projects, then share your clever sewing tips.
Step 7: Adding Velcro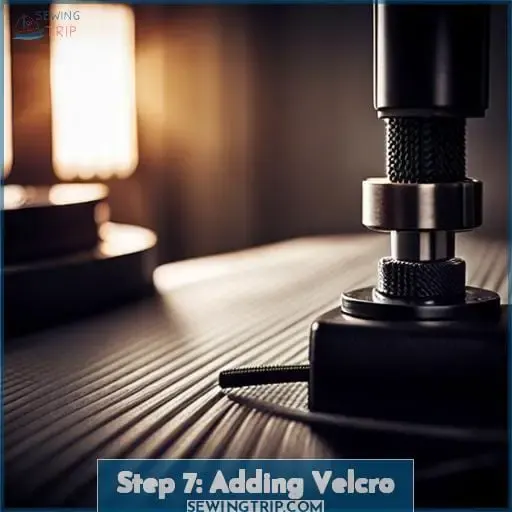 Once attached, you've got a cover that's easily adjustable for a perfect fit every time. Velcro is a handy reusable option for durable fasteners on your faded cushions. Simply sew strips of the quick Velcro alterations tape to the cover's edges and to your insert cushion.
Adjustable closures like this make easy hemming and alterations a cinch. Toss those buttons and snaps for washable Velcro closures. You'll love how fast it makes cushion covers, whether they are thick or thin. Stitch geometric patterns or Craftastic Monday link party designs.
With just a little Velcro tape, you can reinvent tired chairs and sofas in no time. Mix and match for new cushion looks whenever the mood strikes. This magic fastener brings new life to inserts and covers alike.
Frequently Asked Questions (FAQs)
What size cushion or pillow insert should I buy?
Measure twice to get it right! Fabric type and cushion fill will affect size. Start larger, then tailor down for a custom fit. Snug covers highlight sleek lines while overst■ creates cozy comfort. Precision planning prevents problems – and ensures your home decor dreams become reality.
How do I get a tailored, professional look for my cushion covers?
Invest in quality fabrics, interface hems, match patterns precisely, reinforce stress points, press seams flat, use sturdy closures, add piping or trim for sharp edges, and take time with details like mitered corners.
What fabrics are easy to sew and hold up well for cushion covers?
For cushion covers, choose sturdy fabrics like canvas, duck cloth, or upholstery fabric. They're easy to sew by machine or hand and will hold up well to daily wear and tear. Pick pre-washed cottons to avoid shrinking issues down the road. With the right materials, you'll love live-in-ready cushion covers that stay looking great.
How can I make a cushion cover with a zipper closure?
Choose a sturdy fabric like canvas, align the zipper across the middle of the wrong side, pin it in place. Stitch close to the zipper teeth, trim the excess, flip it right side out, and topstitch for a clean finish.
What is the best way to insert and remove the cushion from the finished cover?
When finished, open the zipper fully. Gently insert the cushion into the cover, aligning the corners first. Smooth the fabric over the cushion, distributing fullness evenly. Check the fit and make any adjustments needed for a tailored look.
Conclusion
After all your hard work sewing cushion covers, you can now sit back on your couch with pride. The scrumptious new cushions you crafted elevate the room with coziness and style. Your custom creations, perfectly fitted to each cushion insert, reflect the dedication of a true artisan.
When guests admire your handiwork, don't forget to share sewing tips and inspire fellow DIYers. With some clever shortcuts and quality materials like upholstery fabric and high-density foam, you produced professional results on your homemade how to make cushion covers project.