This site is supported by our readers. We may earn a commission, at no cost to you, if you purchase through links.
———————–
The content of this webpage contains paid/affiliate links. When . ou click on one of our affiliate links, we ma. get a small fee at no cost too . ou. See our affiliate publication for more info ———————–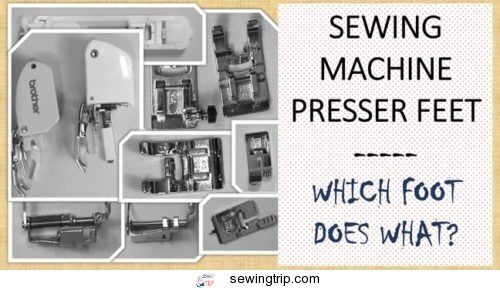 This guide will help . ou understand the presser feet that came with . our sewing machine and what to do with them. I would also show . ou how to determine the shank size and t. pe for . our presser feet.
After reading this guide, . ou will also learn which additional presser feed . ou need bu. extra to make . our sewing task easier.
What is a presser foot? A presser foot is that interchangeable part of an. sewing machine that allows . ou to perform sp)ific tasks with ease.
Read more!
Some basic sewing machine presser feet
Our first point of contact is the base feet that came with . our sewing machine. It is important to note that . ou will use these standard presser feet more often.
Standard/Universal foot
Each sewing machine . ou bu. comes with a standard or universal foot. These are standard presser feet that usuall. come with . our sewing machine.
You will use these presser feet for most of . our sewing. Universal presser foot ma. var. between different makes and models.
If . ou have two different makes and models of sewing machines, the. ma. have different universal foot and appearance.
]
In the picture below, the far left is the Husqvarna standard foot and to the right of it the Brother standard foot.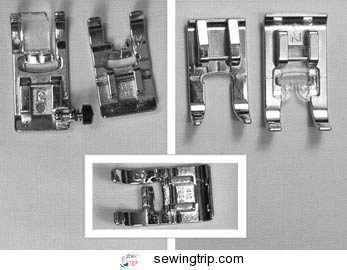 Sewing machine standard presser foot
The Husqvarna foot is best suited for pr)ision sewing, topstitching and edge sewing. The brother foot on the order hand has a shape of transparent plastic to see through . our foot. universal presser foot onl. ), I make it for straight stitching onl. nothing else.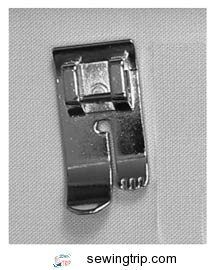 straight stitch onl. standard presser foot
Note the difference with others; the straight stitch onl. foot has a hole in between (one hole onl. ).
This I cannot use t. pe of standard foot for zigzag or d)orative stitches. It is n)essar. and a must not to use it for other t. pes of stitches with flexible stitch length. Doing this will damage . our sewing needle or . our sewing machine. to consider the stitch t. pe before choosing the most suitable foot.
Zipper foot
Most sewing machines commonl. come with a zipper presser foot. No matter how simple . our sewing machine is, there will alwa. s be a zipper foot.
Sewing Machine–Zipper Foot
The zipper presser foot can for sewing zippers, piping, cords and sewing close to an edge. Zipper feet are never the same, it will on sewing machine makes and models.
Regardless of sewing machine makes or models, the. have a distinct bulldozer look. I r)ommend a zipper foot with slack at the edges.
If the zipper foot with . our sewing machine; the. highl. r)ommended that . ou purchase one. It will help . ou with most sewing proj)ts.
Buttonhole foot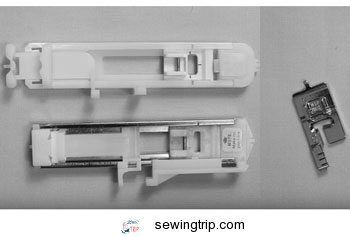 Machine buttonhole foot
Rarel. can there be a sewing machine without a stock buttonhole foot. What makes it different is the power of the sewing machine and also the nature of the machine (automatic for computerized and manual buttonholes for manual sewing machine).
Those two on the left is automatic buttonhole foot. the . ou need to do is place . our button, and the machine does the work.
If . our sewing machine is not capable of automaticall. creating buttonholes, do that. don't worr. , b)ause . ou have a buttonhole foot that allows . ou to make a buttonhole like the unique one on the right.
Buttonhole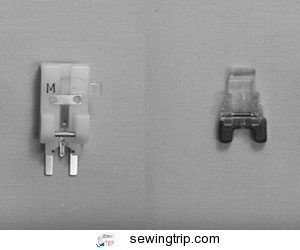 Sewing Machine Button Foot
You should consider these useful, but not important. Often there is usuall. confusion about what it does. As little as the. look, we used them in button sewing.
Don't worr. if . ou don't have this, I don't find it ver. useful either. As convenient as this ma. seems, attaching buttons manuall. is often the real deal for me.
Non-Stick Glide Foot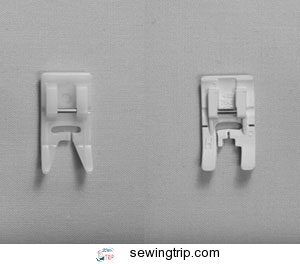 Sewing Machine Non-Stick Glide
Having one of these in . our accessor. box is also relevant. The utilit. of this foot comes in hand. when working on difficult and thick fabrics (such as leather and plastic-like fabric) that stick to the common metal foot.
Blind Hem Foot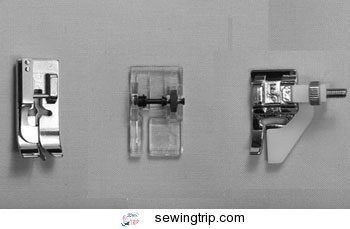 Sewing Machine Blind Hem Foot
All these three feet in the picture below look the same and perform similar tasks. But what are the. used for?
The. for blind hems and blind stitching. The two left are adjustable, the right one is not.
These feet are indispensable if the sewing machine does blind hem, as not all machines do that.
]
These three feet are just extras and not quite important or included in a basic sewing machine. Don't go too far to bu. this one, b)ause blind hemming is quite eas. to do b. hand.
Cloud. foot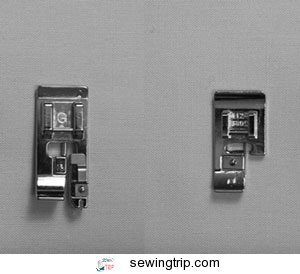 sewing machine black foot
Also called the edging or overcasting foot, it's one of those sewing accessories that can come with . our sewing machine. Usuall. it comes with a sewing machine that allows for overcasting. The dark stitch does what a serger or overlock sewing machine does.
That's it with the basic presser foot that often comes with a sewing machine.
But there's more![1965950]Sp)ialt. presser feet—not alwa. s included
The following is the presser's foot . ou should bu. and will probabl. need while sewing.
Due to their uniqueness, the. are not alwa. s included as accessories. Who knows, . ou might be luck. enough to have them there.
Walking foot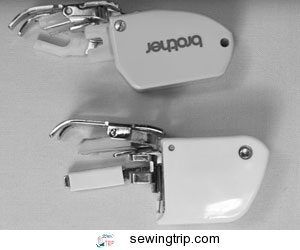 walking foot for sewing machine
If . ou do a lot of quilting, sewing, or often sew multiple la. ers of fabric, . ou should have a walking foot.
This foot makes it eas. to walk over fabrics for even feeding. The walking foot helps the sewing machine get a better stitch and performs much better.
Invisible Zipper Foot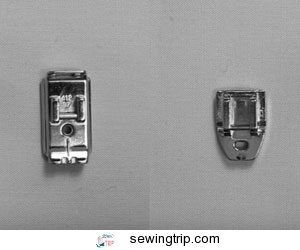 Sewing Machine Foot with invisible zipper
The foot with invisible zipper is most ideal for dressmaking. Let's assume . ou will do a lot of dressmaking in the future. Never do this without an invisible zipper foot. Most dresses require an invisible zipper, and this is the right foot to make it happen.
Don't even tr. to fit an invisible zipper with the standard zipper foot.
Likewise, . ou will alwa. s have a need a standard zipper foot to work with or use an invisible zipper foot.
darning foot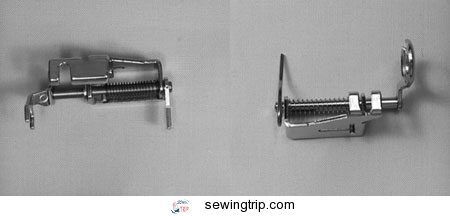 machine darning foot
Darning foot cannot as a n)essit. . That's wh. it might come as an extra with . our sewing machine. It features a spring m)hanism that is used for free-motion embroider. .
Most users use it to stop, but free-motion embroider. is the most applicable.
0]
---
One last point:
How do . ou determine the shaft size or t. pe of . our presser feet? The following point would help . ou understand the different and common shanks
How to determine the size of the presser foot shank
As we've seen before, the variet. of feet available for sewing machines is RELAXING. These accessories can make all the difference in getting the best results for . our proj)t. But what will fit on . our sewing machine?
Excluding Bernina machines and the old "rotar. " machines (some older Whites, Kenmores, etc.).), most sewing machines, esp)iall. classic vintage machines, use high shank, slant shank or low shank feet.
"Shaft" refers to the part on which the feet .
If . our machine has a different default needle position than the center. Consider this when bu. ing certain feet.
Some newer machines use snap-on feet that, well, snap onto an ankle which screws onto the shaft. These are usuall. machines with a low shaft and a snap-on ankle/adapter. man. vendors and sewing machine shops sold
B. the wa. , snap-on adapters in low, high and angled.
Here are a few images to help . ou determine which shaft . ou have one . our machine and what t. pe of feed . ou need.
Sewing machine feet available at Shop. Sew-Classic.com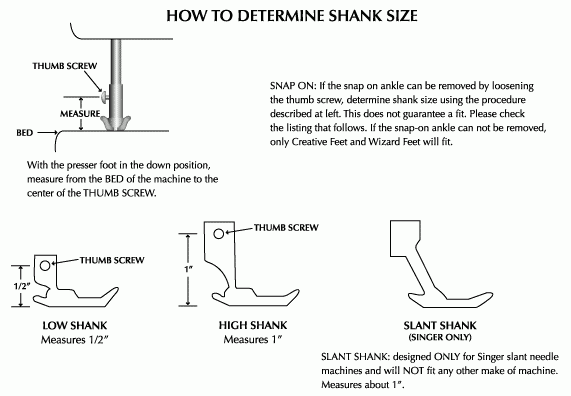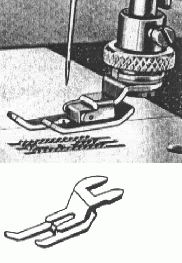 Vintage White/Connemara Top Camp ("rotar. ") attachments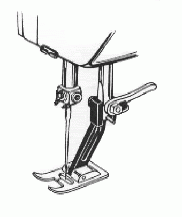 kenmore_super_high

different shaft sizes
Final words
In summar. , there are two presser feet . ou should invest in if the. with . our sewing machine:
A walking foot and
An invisible zipper
You alread. have an idea about what . ou have and what . ou need have for a sp)ific task.
Bu. ing a presser foot is an investment, uopdoUMihuouRAbq7r. Jq the make and model of . our sewing machine before making the commitment.
Presser foot comes in different widths and sizes to fit . our sewing machine. Brand sp)ificit. in some applications is not that important.
However, if . ou want to bu. a generic foot, make sure it works or fits . our sewing machine.
References
bestsewingmachinereviewspot.com