This site is supported by our readers. We may earn a commission, at no cost to you, if you purchase through links.
I loved what Taylor Swift wore, a simple and elegant short dress. I've always wanted to make a celebrity style dress. I just didn't have time to make it – mother of two little boys and a girl. You know parenting!
More …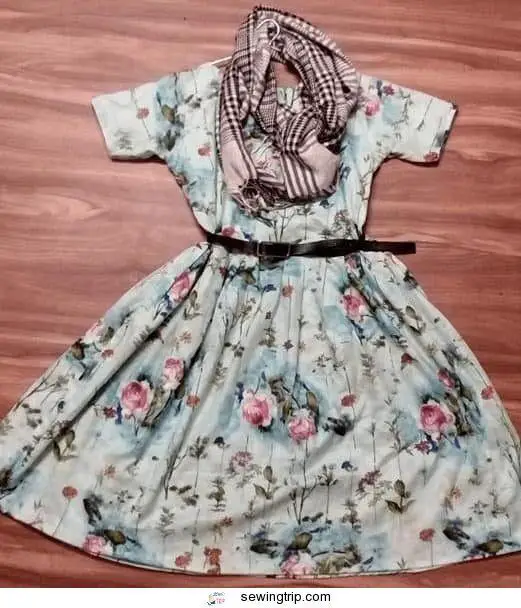 Yesterday I got some time and made this dress.
I'll show you step by step how to nail this easy dress.
Before I sew, I like to combine my dresses with my wardrobe accessories.
For winter: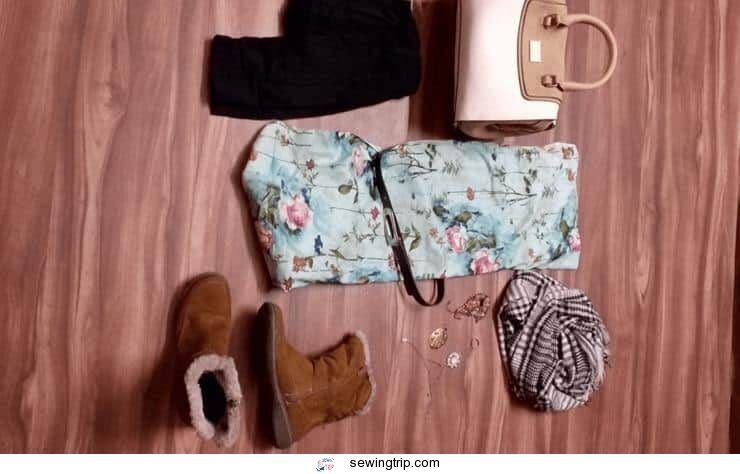 For summer: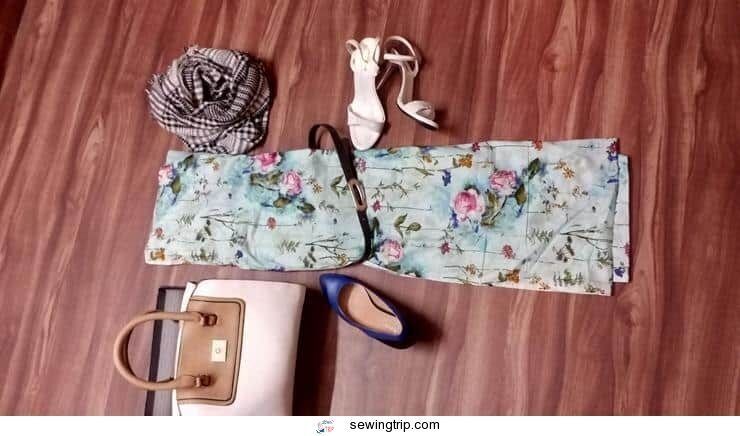 Bill of Materials:
You need a few things to make this dress come alive.
Two meters of fabric.
Sewing machine to sew the piece together.
Wire Spool (duh!)
Scissors.
A drawing paper or in my case I've used baking paper that is readily available in the kitchen or wherever. If you can't find any of the above papers, go for butter paper.
Chalk or a chalk to make marks on the fabric.
A size chart.
Time to finish this dress:
You can sew this dress with skirt and scarf in two hours or fewer.
Step 1:
Select a material of your choice.
Step 2:
Measure your size. If you are just sewing or if you don't know your size. The easiest way is to measure a dress yourself and mark the measurements. Alternatively, you can take your body measurements.
When considering your measurements, remember that you must cover half of this size in the front, and they cover another half in the back; set:
Chest size 32
Half of the 32 are 16 front and 16 back.
But when you are setting up your dress, fold your front half from the neck side, so from the fold line you consider ¼ of 32.
1/4 of 32 this means there are two folds, one front fold dividing the front 16 into half-eights on each side of the fold. Therefore, when reopening the fold, measure 16 again.
Therefore, you always measure the quarter when setting up. I mark 32 bust as 8 on the front and back.
Note: Some sizes are different, but for this pattern we used a mirror pattern.
Step 3:
After selecting and recognizing your size, place your fabric on the work table or on the floor.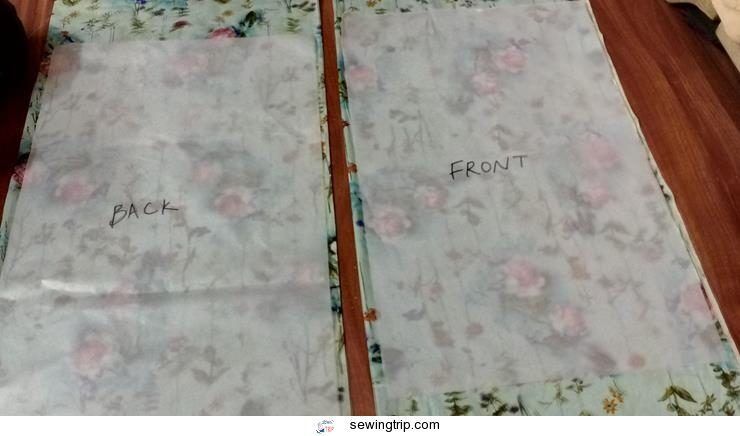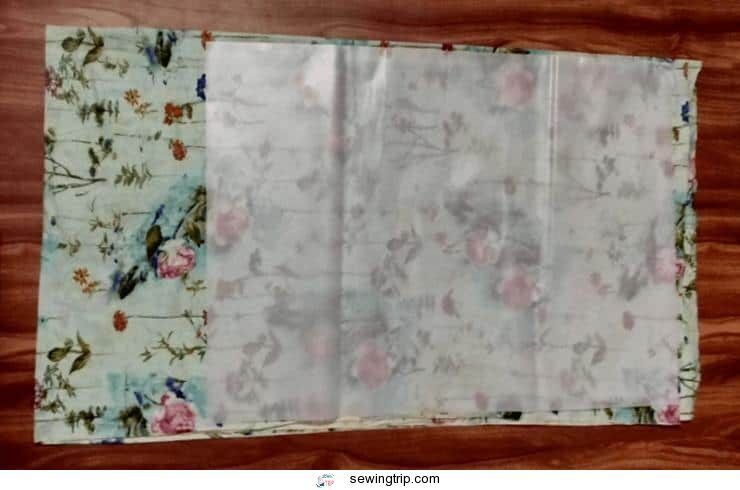 Step 4:
It is important to get the fabric level. The fabric and trimmed.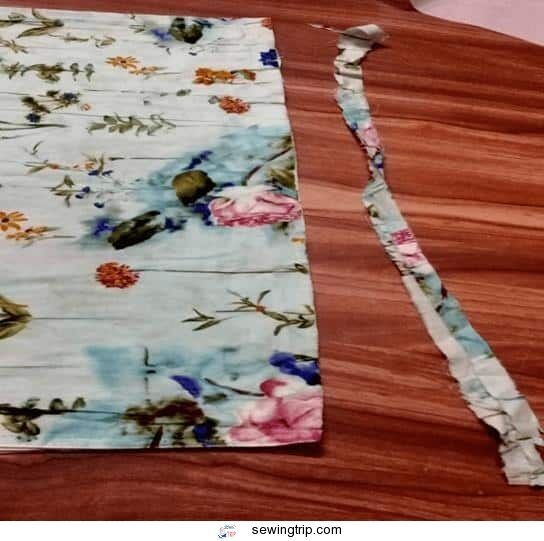 Step 5:
Once you have taken measurements of shoulder, neck, armhole length, sleeve length, chest, body length, the length of the entire dress and waist size we are ready to roll.
In this pattern we have used a large size as an example.
Length of the dress 34 " (which hits just above the knee for a long frame and below the knees for a small frame)
The shoulder is 15 "
The neck is 2 " front and 2 back "
From shoulder to armhole, 6½. "
From shoulder to chest 9. "
From shoulder to body length 15. "
Chest width from crease to armhole 9. "
Under the breast 8. "
Diaphragm 6 ".
Skirt Length 19. "
Skirt Width 21 " (pleats ).
Step 6:
Draw all dimensions on the paper. If you are an intermediate level seamstress, draw it on the fabric. I used large butter paper that is always handy in the kitchen for baking. These papers to as parchment papers, but in the larger format.
Refer to the images below to see how I set up the paper before drawing it on the actual fabric.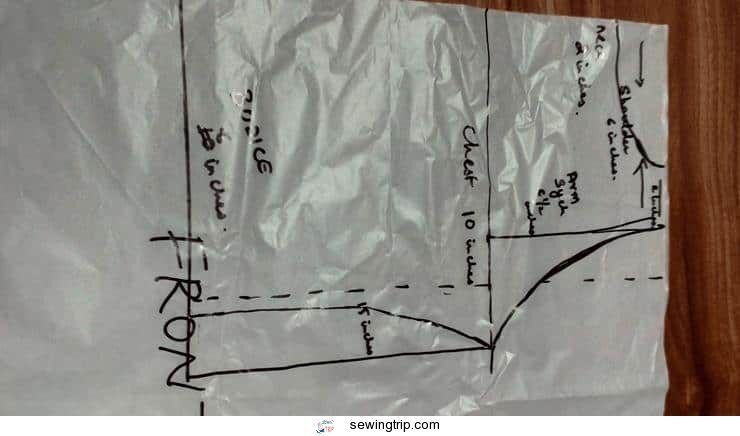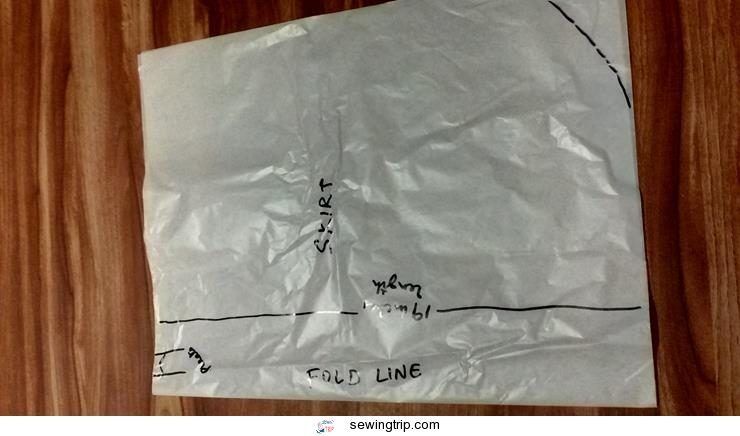 This is a simple pattern, with one cutout for both the front and the back. That's why we design the front and have two mirror cuts for the front and back at the same time.
Step 7:
After tracing, start with neck first, cut neck 2. " Do not save a hemline for this pattern as we are making a small wide neck pattern. ½ inch goes into the fold making it 2 and 1/2 inches deep at the neck on both sides.
When you cut the neck, cut your arms, measure your shoulder. should be about 2 1/2 " long and ½ inch is always your margin. Trim your armhole with a seam allowance, then drag your scissors to trim your bodice. Your fabric should look something like this.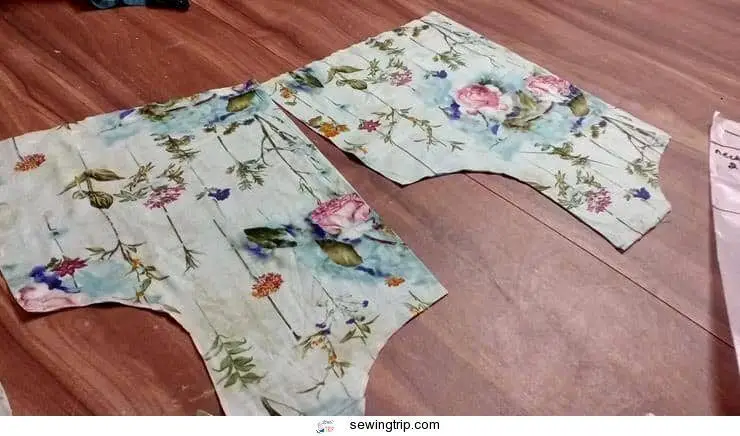 Step 8:
Cut your skirt.
I used two yards of fabric to make this dress. I used Mul cotton, but you can also use a fabric of your choice.
Step 9:
Add pleats. The easiest way to add pleats is through a pin to be attached to both ends of the bodice. Often people sew and attach the sides, but for beginners it can be difficult; so go for a peaceful way.
Add pleats, sew the skirt seams and attach your skirt side seams, your bottom part is ready.
Step 10:
Join your sleeve and armhole seam allowances and sew the bodice side seams
Sew your neck seams by hand with a simple trick, twist and stitch until you become a pro at sewing circles.
Your comfortable dress is ready!