This site is supported by our readers. We may earn a commission, at no cost to you, if you purchase through links.
Knitting is a wonderful hobby that all kinds of people take up. Those who love to create and like to keep their hands busy – and maybe live in colder weather!–quickly learn the many techniques you can use to knit.
Brioche knitting may seem complicated. But as with all knitting patterns, it's quite easy!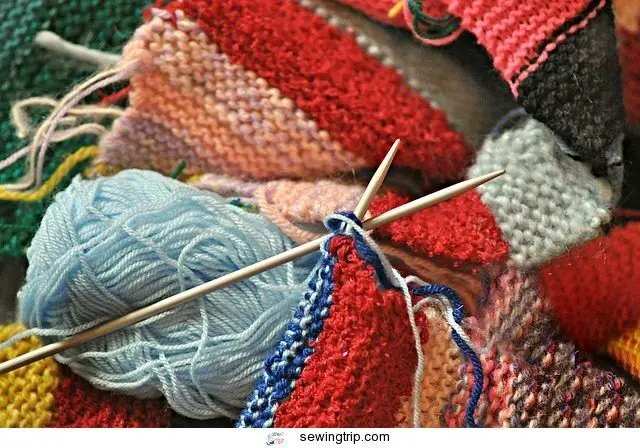 But first, what is brioche knitting?
Brioche knitting
The brioche stitch creates a raised rib along each row. This gives finished pieces a plump, fuzzy look and an interesting aesthetic. There's nothing like pulling on a plush sweater on a wintry day, especially one that looks super comfy.
Plus, a unique aspect of the Brioche is that both sides of the knitted material are wearable. The super creative knitters who love to design reversible patterns will have a lot of fun mastering the Brioche stitch!
Combining stand up ribs with different colors of yarn also creates beautiful pieces! If you're having trouble choosing the primary color for your next project, Brioche stitch knitting is the answer.
Because both sides of the knit are wearable, you can wear the sweater, scarf or whatever, whatever color you feel that day. Brioche stitches also have the advantage of providing a fair amount of stretch. can't get exact measurements – or if you're knitting for growing children!
Knitting brioche stitches
Once you get to basic knitting Once you've got the hang of it, you can step up your game and try out a basic brioche.
After you've worked the first row of stitches, start this pattern – yarn over, pull one off, knit one—for the first row. For the second row, and the rest of the piece, follow this pattern—yarn over, take away one, knit two together.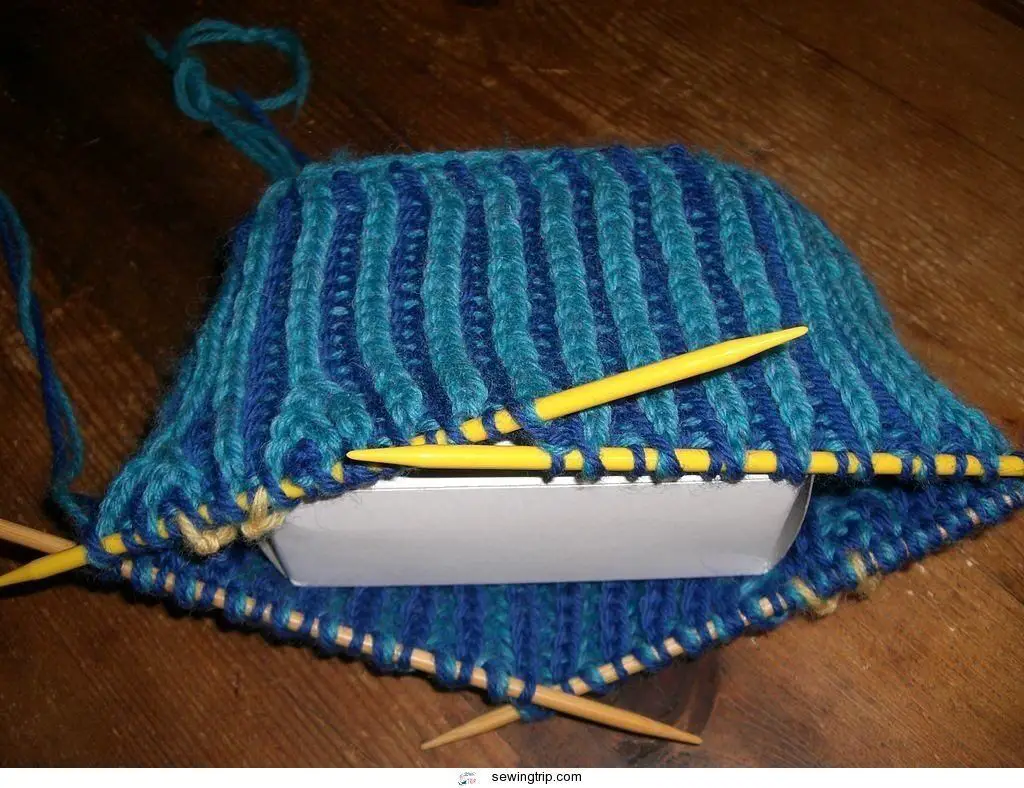 From there it's a matter of repeating. pattern to what your design requires. Yes, it's that simple. Getting the hang of the stitches is the hardest part. The rest is super easy.
Still, there are some tips that can make the whole process easier!
Brioche- knitting: tips and tricks
One Stich Rule
When it comes to knitting, few things can be as frustrating like being halfway through a knit, only to realize you missed a stitch a few rows down.
Or worse, gifting the finished piece to someone to correct the mistake to notice once they put on the jersey.
To help with this, it may be good to remember this rule: the slip and yarn over count as a stitch. They work together and should as one stitch in each pattern.
It may seem like two while you knit, but you have to count it as one. Save yourself a headache!
Pointed needle save lives… and stitches
For brioche knitting, regardless of needle size recommended on the yarn label, go down a size – and make sure they are nicely pointed.
Considering the amount of purl you will make, a sharp point on the needle will save you time and stress.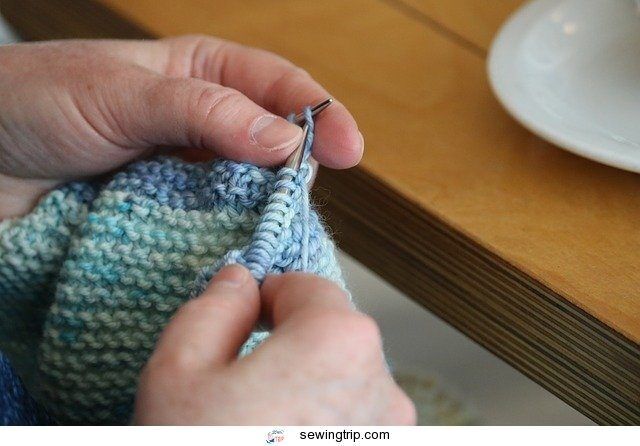 Elasticity is your BFF
Many of people use Brioche Stitches because it has a certain stretch builds up in the final piece that other knitting techniques cannot. wearer.
KIDs won't outgrow their new sweaters in a few weeks, beanies fit over any hairstyle, and it doesn't really matter if you can't get super accurate measurements.
Knitwear is really coming into fashion. So, if you're a fashion entrepreneur, the above size problem is significant for business!
Finally, avoid cotton yarns for Brioche and stick to resilient materials like wool. Yarns with elastic properties hold their shape better and are best for Brioche knits.
Yarn, Yarn, Yarn
Brioche can be tricky to get to grips with the first few times you work with it.
What can really help is using two different thread colors. Besides providing a delicate pattern, it can also help you keep track of where you are with your stitches.
If you get a lot of interruptions while knitting, using of two colors makes it easier to pick up where you left off. Plus, because of all the pearl, brioche knits use almost twice as much yarn as a basic knit.
Be sure to stock up on the colors you use, because going to the store to just picking up a ball of yarn is tricky.
Here's a video with more details on knitting brioche.
Pronunciation about Brioche Knitting
Knitting is a relaxing hobby that is great for creatives looking to expand their winter wardrobe and keep their hands working.
Anyone who wants to improve their game or try out a nice textured knitting pattern should definitely give Brioche a try.
It may seem hard, but once you get into the swing stuff, it's easy!