This site is supported by our readers. We may earn a commission, at no cost to you, if you purchase through links.
When it comes to knitting and crochet, you see the term "worsted yarn" a lot. But what is worsted weight yarn? What does worsted mean? And why our brains keep obscuring about it and call it Worcestershire yarn?
Well, in this article we will discuss what worsted yarn is, where it comes from and all its uses in your various craft projects. However, you are on your own with the Worcestershire issue.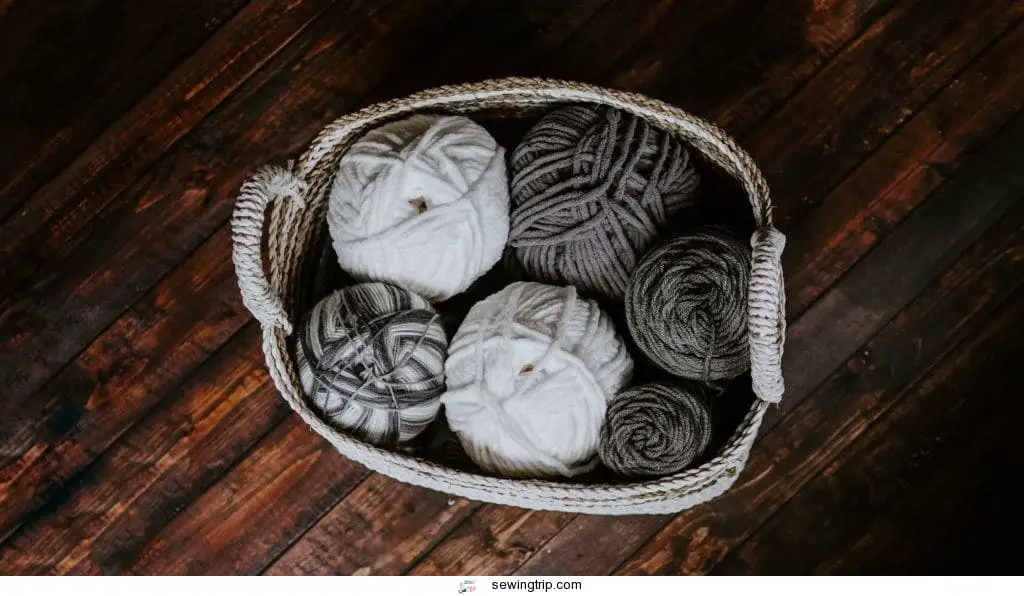 What does worsted weight mean?
The word'worsted'is a noun and refers to a yarn spun from combed, long-staple wool. It also refers to the fabric made from worsted weight yarn, which has a densely textured surface with no bristles or threads.
The name worsted yarn comes from the village of Worstead, in Norfolk County, England. In the 13e century, Worstead was the center of fiber production. Those fibers include both yarn and fabric.
Today, Worstead is no longer the center of worsted fiber making, but the yarn still bears the name to this day.
Worsted Yarn Making
The word "worsted" can also refer to the weight of yarn, but usually refers to the method of processing wool – such as the worsted method versus the worsted method.
Some spinners distinguish between worsted preparation and worsted spinning. Worsted preparation refers to the way they prepared the fiber for spinning, using a ginning machine that forces the fiber piles to lie parallel to each other. a top, it combed them to remove the short fibers. They combine the long fibers in gill machines to make the fibers parallel again.
In short, worsted spinning refers to the use of a worsted yarn technique, where the result is a smooth result. yarn where the fibers are parallel.
How worsted yarn differs from other yarn
Worsted yarn is a medium weight yarn, as defined by the Craft Council's Standard Yarn Weight System.
It differs from other yarns because it is heavier than double knitting yarn, baby weight yarn, fingering yarn, sport weight yarn, and crochet yarn. However, it is lighter than coarse or bulky yarns.
What distinguishes worsted yarns from other yarns are the straight, parallel fibers. When the process was first started, long, fine staple wool to make worsted yarn. Today, however, other long fibers .
Working with worsted yarn
Worsted yarn is almost everyone's go- to-yarn. It is one of the most popular weights for knitting and crochet, which is why there are many yarn to choose from.
It from many yarn. fiber types, including cotton, wool, nylon, acrylic and alpaca.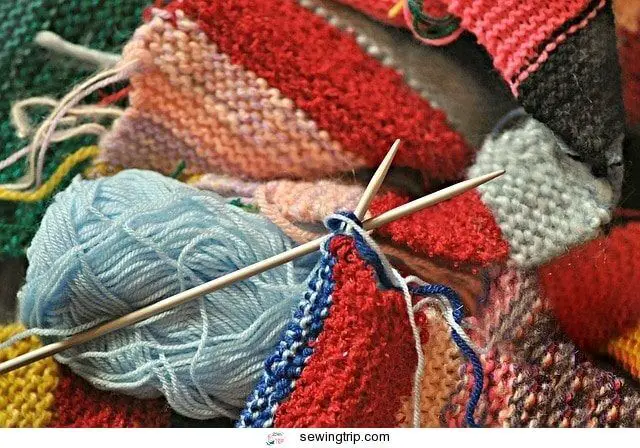 Worsted weight yarn is an excellent yarn for beginners. It is sturdy and is right in the middle of the spectrum in terms of weight.
The size makes it perfect for showing you the stitch definition so it will be easy to see when you've made a mistake, especially when trying a new project.
When it comes to finding worsted weight yarn in the store, sometimes the pack wins't say explicitly that it yarn. Here, the package will contain a prominent number 4 and may contain the word'medium'.
Worsted weight yarn is great for knitting, crochet, textile art, weaving and more, to make clothing, afghans, accessories, toys or home decor.
Generally speaking, if you If you're looking for a thicker style of yarn for more plush or comfy projects (you gotta love those sweaters!), this is the way to go.
Crochet & Crochet Needles
As with all projects involving yarn, having the right tools for the project can help immensely.
When knitting with worsted weight, it is best used with size 7 to size 9 hooks, and when crocheting, it is best to use hook size G or F.
What does "Weight" refer to?
When it comes to yarn; you hear the word "weight" thrown around a lot! However, this does not refer to how much the yarn weighs. In fact, it almost always refers to the thickness of the yarn and how it will look when worked into a pattern. The greater the weight, the thicker the yarn.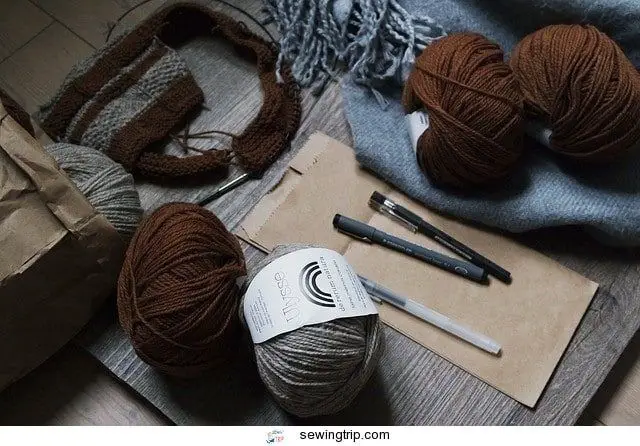 The QVskdLCTVqMUZjdcWolF8q21.ysb78mDCTm3NXyo4EvyPAmFNZS5t6pCFB3p5Rm2FjUQmBUTe5EkRu1w. Without the weight system it would be difficult to figure out what you are buying, and difficult for manufacturers to describe the yarn together.
Setting a default way to identify yarn is helpful for both the crafters and the makers of the yarn.
Well, that's a minor curiosity that can to rest. This article discussed what worsted yarn is, where it comes from and the history behind its name, as well as tips on how to work with this type of yarn and what types of projects to use it for.
Have fun crafting!
---
Do you have any tips for working with worsted yarn?