This site is supported by our readers. We may earn a commission, at no cost to you, if you purchase through links.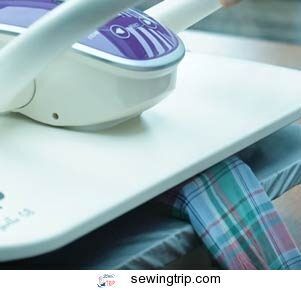 best digital steam press
An iron can handle most creases and creases.
But,
However, it can be monotonous, exhausting and time-consuming.
If It bore most people with ironing, or you are tired of continuously floating on your extra wide ironing board. There is an alternative. You'll have to settle for a digital steam press.
Before we go any further, I've compared the features of the best digital steam presses to make it easier for you to decide.
Comparison of the 5 best digital steam press of 2021
Features
Singer ESP-2
Steamfast SP-660
SpeedyPress Advanced
SteamFast SF-680 Digital
SpeedyPress Oversized
Wattage
1540 watts
1300 watts
1904 watts
1350 watts
1904 watts
Water Tank capacity
10 oz.
10 oz.
10 oz.
10 oz.
10 oz.
Area Size
24 by 9 inches.
22 by 8.7 inches
]
35 by 12.5 inches
25 by 10.5 inches
35.5 x 12.2 inch
Temperature setting
Electronic fabric temperature Se settings
5 Fabric Settings
Variable Temperature Control
5 Fabric Settings
Variable Temperature Control
Accessories
Spray bottle, measuring cup, pressure pad
Spray bottle, pressure pad and measuring cup
Additional foam cover, Spray bottle, Press pad Measuring cup
Spray bottle, press pad and measuring cup
Extra press pad, measuring cup and spray bottle.
Automatic shutdown
Yes, with alarm
Yes. With alarm
Yes. With warning
Yes, with warning
Yes. With Alert
LED Display
No
No
Yes
No
Yes. With touch screen
Weight
22 lbs
19.6 lbs
35 lbs
12.8 lbs
33 lbs
Dimensions
25.8 x 21.2 x 8.2 inches
23 x 20.5 x 8.2 inches
37.25 x 24.5 x 10, 2 inches
20.5 x 17.2 x 6.7 inches
35.5 x 12 x 12.5 inch
Here are the 5 best digital steam presses you should consider if you want one.
Singer ESP-2 Electronic Steam Press—Best Bang for Money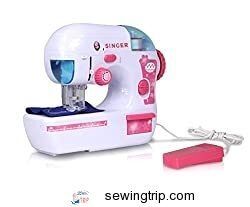 Imagine you have 100 pounds of power at your beck and call to straighten your clothes. That is the enormous power that the Singer ESP-2 has. It's not just about the weight, but also the many features that make steaming more fun than traditional methods. 50%. The steam surface is, without exaggeration, almost 10 times larger than your largest iron.
Using this digital steam press has a professional touch. You set the machine to the exact temperature that your material can handle. Keep your ears within reach, the alarm function of the Singer ESP-2 will beep every 10 seconds to notify you of the steam status.
Regardless of the of the wrinkle or the material itself, Singer ESP-2's concentrated steam technology will straighten it out. Interestingly, it comes in a portable and travel-ready format.
There are a few shortcomings; the steam surface is not big enough for XL shirts and it takes more effort to understand working with the steam press.
Overall, it is good value for money, a quality product that you will always recommend. Recap Features:
Cast Aluminum Base
Steam boost
Automatic shutdown with alarm
Adjustable drying and steam settings
10 oz. Water tank
1540W Power
100 pounds. Pressure
Electronic Temperature Settings
22 lbs. weight
Steamfast SP-660 Steam Press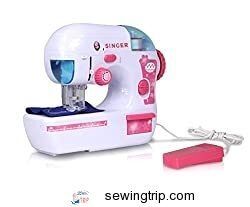 You're about to give your garments a professional look with the Steadfast SP-660. Someone sufficiently equipped the steam press to process a wide variety of fabrics. Because it is a steam press with a power of 1,300 watts, you expect nothing less than efficiency and quality.
Your garment is safe against any kind of damage. I programmed it to shut itself off with an alarm when it reaches a temperature above what your equipment can handle.
Steamfast SP-660 has a 10-ounce tank, which is heated and ready to use in just 3 minutes. The steam press comes with suitable accessories that make steaming easier and faster.. There is a setting for linen, wool, nylon, cotton and silk. Depending on your needs, the steam boost button will provide enough steam for stubborn creases.
What you may see as a problem is a long wait for the steam boost to charge. It more suitable for shirts. Summary of functions:
5 Fabric settings
10 oz. Water time
3 minutes warm-up time
22 at 8.7" Area size
Automatic shutdown with alarm
Double steam boost
Lock button
SpeedyPress Advanced ironing press–for oversized garments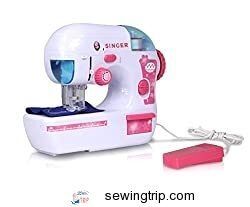 SpeedyPress for extra-large garments with almost 50% larger surface area than the most available digital steam press. It's not just an elephant in bulk, but with advanced features that make ironing look archaic. times larger than your regular iron. Imagine the number of minutes you save trying to get crispy and professional looking fabric.
Even if you are interested in steaming multiple layers of fabric, SpeedyPress it to it. With an area of 35 by 12.5 inches, you will save 60% of your ironing time.
As an advanced steam press, there is an LED screen that shows the exact temperature you are using. You can choose to settle for automatic or manual steaming. Finally, the heat-up time is faster than any steam press you've ever used.
If the water tank was larger, it would have been proportional to the size of the steam surface. This means that you may run out of steam and the garment may not be ready yet.
the size and features make up for the small weakness. Best suited for oversized garments or industrial applications. Features summary:
1904 Watts power
35 by 12.5" Steam Surface
35 lbs. weight
300 ml water tank
Clear Digital LED Display
Dry and steam settings
Fast heat up
Fully padded heat reflective cover
SteamFast SF-680 Digital steam press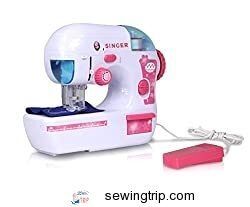 Built for a variety of fabrics, as the non-stick Teflon surface is suitable for fabrics as delicate as silk and nylon, or tough fabrics such as wool and cotton. For the most stubborn creases, you have a blast of steam that erases every trace of creases.
From the 10 oz take, it delivered water to dumb and, enough for a single item of ironing. You will know when the steam burst is ready via the digital display fitted with the steam press.
Just for your safety, the machine has an automatic shut-off function that ensures that your fabrics Being safe. This machine is not too heavy to move around the house and does not take up much space when you have to travel.
The SF-680's warm-up time is the only drawback is that it takes a little longer than your regular iron.
For the easy digital control and professional look, it gives you fabrics. Steadfast SF-680 should be on your list. Features summary:
1350 watts power
25 by 10.5" Non-stick press plate
]
Digital LED display
Steam Burst
Automatic Shutdown -off
Stainless steel frame
12.8 lbs weight
5 Fabric settings
10 oz water tank
SpeedyPress Oversized Iron Press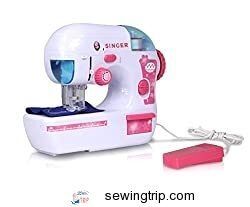 If you think you've seen it all with the digital steam press, you have an ultra-large machine called SpeedyPress.
With SpeedyPress. steaming is environmentally friendly and timesaving. Therefore, a good choice for a large family, especially for families with many children.
This machine delivers 38 jets of steam to your fabrics that remove the most stubborn creases and bacteria in the fabric. remove. a smack. The digital screen allows you to select the fabric type, and the desired temperature.
Wherever you need to iron, the folding handle makes mobility easier. Interestingly, the steam surface is as large as a conventional ironing board.
On the other hand, the warm-up time is a concern. But once that is the case, steaming becomes fun.
Once you understand the functionality, you will appreciate the machine. I will recommend this digital steam press for a large family or industrial use. Features Recap:
Ultra Xtra Large Surface
Touch screen interface
100 lbs. Steam pressure
Fully lined heat cover
Multiple dry and steam settings
Automatic and manual steam boost
1800 Watts of power
1 Lbs. Weight
10 oz water tank
Pronunciation
Singer ESP-2 Electronic steam press is a good option to consider if you're on a budget. It does what it's supposed to do: smooth out clothes.
SteamFast SF-680 Digital Steam Press with advanced features that a professional will always love.
Finally, if you have a large family, sew or quilt a lot, I recommend SpeedyPress Extra large iron press.
Do you know?
]
According to statistics, an average woman spends 4 months of her life ironing. A digital steam press can reduce your ironing time by at least 50%.
What are you waiting for?
It's time to steam and stop ironing!
References
bestsewingmachinereviewspot.com