This site is supported by our readers. We may earn a commission, at no cost to you, if you purchase through links.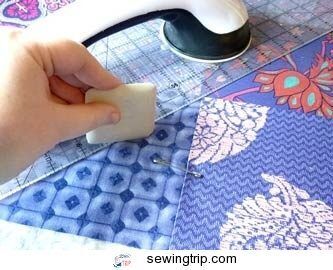 best acrylic sewing rulers
Sewing rulers is an indispensable sewing tool for any perfect design.
But rulers come in many shapes and forms. From curved to straight or clear acrylic rulers, their use for sewing or measuring cannot be overemphasized
When you sew and quilt, rulers are not just another tool in your giant toolbox, they're treasures.
If you need one, these sewing ruler reviews can help you narrow down your options from the many available.
I have collected some of the best sewing rulers (Acrylic to on experience, durability and purpose.
That said!
Here are the best sewing rulers for 2021:
Fiskars Acrylic ruler – Suitable for large-scale projects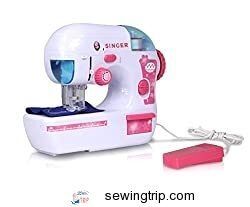 If you've ever used other Fiskars sewing and quilting accessories, you know it's more than just a brand. What makes a ruler a user's favorite is its size and Fiskars has done a perfect job with this sewing ruler.
Sewing a 6" by 24" ruler, you can take your measurements and cut directly from bolts, especially squares and fabric strips. Don't worry if you're planning to make a perfect angle cut, just rely on one of the 30, 45 or 60 degree cutting rulers.
Concerned about thickness? 3mm acrylic makes it last longer than any other sewing ruler you have in your toolbox. There's no rubber bumper, but sliding off the desk isn't a problem.
A recurring issue or issue we got from feedback is size. Indeed, 6 by 24" is far from small, you need to be sure it is the right size for your sewing and quilting table.
Besides that, the gigantic size is still an advantage when doing large scale. This is best suited for the large scale task of quilting, working on a large fabric, cutting or sewing table.
Features:
Metric measurements
3mm acrylic
30, 45 and 60 degree angles
6" by 24"
Lifetime Warranty
Non-slippery
]
Skyhawk Combo rulers – Multifunctional sewing rulers
It is a Skyhawk sewing and quilting ruler combo pack. There will always be one of the four that will work for your different projects. Essentially, you have multiple sewing rulers to choose from.
Which will always grab your attention in these combo rulers and their signature measurements in crystal clear prints. You can call this an anti-reflective sewing ruler because it is gentle on the eye whether you are working with light or dark materials.
The durability of the combo sewing ruler should are not up for discussion as it is a product of high quality acrylic materials. There is high precision and accuracy for these rulers, they are computer generated. two of the other rulers.
In addition, this is an impressive set of rulers that will save you time and guarantee high-level precision.
If you If you want to invest in a set of rulers that serve multiple purposes, such as scrapbooking, quilting, and sewing, consider Skyhawk's.
Features:
Four measure variation
Made from premium acrylic
Computer generated measurements
Left and Right Use
Double Color Markers
Hanging Hole for Storage
3mm thickness
Design acrylic ruler —Perfect for rotary/razor blades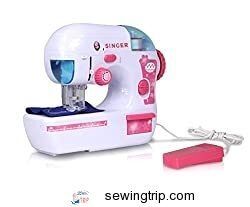 Cottage mills may be a fairly new player for sewing rulers, their first try isn't bad indeed. What they intended and achieved is a ruler that is the favorite of every sewing and quilting enthusiast.
Think of this as the sewing ruler you can take with you everywhere, with only 18" long and 2" wide. The ruler's thickness of 0.125" ensures that it does not break with every drop. The thickness of the acrylic ruler makes it easy to use with a roller and straight cutters. ruler a piece of cake.
Because it is a non-slippery ruler, it is quite difficult to keep it in place.
In view of this one shortcoming, Cottage Mills'Design Acrylic Ruler has become acceptable and is growing in popularity.
Features:
2 by 18 " Ruler
3mm Thickness
Silicone Pick and Adjust Button
Perfect for sewing, quilting and other needlework
04 lbs.
Made of acrylic
Arteza Acrylic Quilters Ruler- Budget Option
Get ready to create beauty with the designs created with these 5" at 5" ruler for sewing and quilting. Made from high-quality materials and a patented double-colored design that creates logical lines on both light and dark tones.
With the ½[ you can be sure that you always get an accurate measurement . 1]seam allowances suitable for quilters. Whether you use your right or left hand, it specially made this ruler for ambidextrous (meaning you can take your measurement from the left or the right).
A straight and getting an accurate cut should not be a hassle as we make it from laser cut acrylic. If you are going to use for other craft, it is easy to clean after each use. Just a drop of dish soap and wipes will give you a sparkling clean ruler.
One last note are the drawbacks. Although it for quilters, the measurement is not in even numbers as most quilting patterns rely on even numbering.
In addition, it is good for all crafts, but mainly works as a quilting ruler with a cheaper price tag.
Features:
Patented design
Ambidextrous Angle Measurements
Hanghole
Precise Grid
6 Ounce weight
Made with laser cut acrylic
Omnigrip Anti-Slip Ruler – Best choice for quilters
A case to save the quilter's for last. If you do a lot of short strips and sashes as a quilter, having this ruler will make your job easier. Don't think about how easy it is to make seam allowances.
Why?
You have just found the right tool.
Left and right of this ruler is a numbering system and this is including corners. If you want to get over your phobia of triangles and diagonal cuttings, keep your Managers Non-Slip ruler handy.
The ruler will help you measure your 30, 45 and 60-degree angle measurements and cuttings. It can't get any easier than this. No need to keep in your toolbox either, there is a hanging hole for storage.
For beginning quilters, this is definitely not their ruler.
Go for something bigger and longer. But for professionals, the smaller the better. That's why it's the right choice for quilters.
Features:
Left and right Numbering
Triangular cut and diagonal lines
½" Seam allowances
30, 45 and 60 degree angles
4 Ounces
3 mm thickness
Non-smooth
—-
Verdict
Not every ruler out there lives up to his name without a bit of a headache. That's why we've selected only those that do an excellent job.
As a quilter, just decide and settle for Omnigrip Anti-slip ruler. If you are a fan of countless crafts including sewing and quilting, Skyhawk Combo Rulers will fit. Looking for value for money or an inexpensive option, the Arteza Acrylic Quilters Ruler is there one to te consider.
Remember that your sewing and quilting rulers are treasures, so treat them.
References
bestsewingmachinereviewspot.com