This site is supported by our readers. We may earn a commission, at no cost to you, if you purchase through links.
The Brother SE400 — is this one of the best combination of sewing and embroidery machines on the market?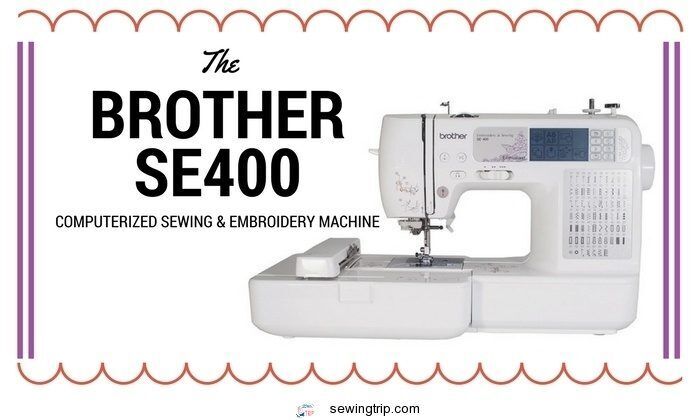 It certainly has a good reputation, and we'd be lying if we said we don't like it loved it too!
This Brother computerized sewing and embroidery machine certainly has a lot of bells and whistles: from automatic winding and needle threading to an LCD touchscreen.
But is this the right machine for you? Fear not, we are here for a little while to stitch some truth by answering the most important question of all.
Do you need to embroider and sew with the Brother SE400 or is it just so-so?
Let's see…
Brother SE400 Machine: The Details
The Look
This Brother embroidery machine is without a doubt modern yet accessible.
The LCD touch screen and computer connectivity allow you to import many embroideries.
New to embroidery? Don't worry, the Brother SE400 comes with 67 built-in stitches listed along the side of this machine, as well as a visual guide on how to thread the needle.
In addition to the touchscreen, the Brother SE400 embroidery machine also emphasizes lighting – make sure all necessary parts of the machine so that you can sew.
Finally, the machine itself has an expansive and sleek design with plenty of room to maneuver your fabric, but it's also quite large for any sewing table.
Specs ]
Stitches: 67 built-in stitches, 70 preset designs and five fonts
Automated/Mechanical: Combination automated
Spool: Quick-SetTM in upper coil
Warranty: 25 year limited warranty
Accessories
Be prepared for a lot of unpacking as the package contains several accessories.
]
In addition to the Brother se400 embroidery machine, you also get a soft cover to protect your machine, an accessory compartment for all your extra tools and an English/Spanish manual in case you have questions on how to operate the machine.
For embroidering, there is also an embroidery arm, a 4" x 4" hoop and embroidery bobbin thread.
An accessory bag also includes a seam ripper, three bobbins, needle set, cleaning brush, two screwdrivers, touch pen for the machine's touchscreen, scissors, and three spool caps.
Finally, there is an assortment of feet, including the buttonhole foot, zipper foot, overcasting foot, monogram foot, button sewing foot, blind stitch foot, and embroidery foot.
Of course, all of this also comes with the Brother se400 sewing machine 25 year limited warranty.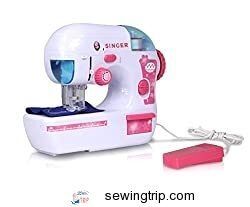 Brother: The Company
Brother started in 1908 as e and sewing machine repair company and has since grown into an international sewing success story. By developing their technology from traditional sewing machines to modern garment printers, Brother not only competes but also dominates the sewing world.
This company is not only found on every continent except for Antarctica, but stated in their charter, Brother attempts to support local communities and the environment. their designs are second to none, making this company one of the most modern and respected brands in sewing.19659029]The Warranty
The Brother SE400 comes with an impressive 25-year warranty, thank goodness. This warranty covers not only your machine but also all accessories, including needles and light bulbs.
Of course, this warranty does not cover misuse or items that normally require replacement, just as the needle plate and bobbin case. printed circuit boards for five years from the original date of purchase and we cover the Brother se400 chassis unit for all 25 years.
The 25 year warranty itself means Brother does too. decide whether to repair or completely replace your machine before delivering a fully functioning machine.
Features
The Brother SE400 is the definition of a sewing machine with many functions.
Here are a few things to expect:
Automatic bobbing winding system
Quick-set drop-in bobbin system (no jamming!)
7-point feed dog for precise fabric maneuvering and stable sewing
Automatic Needle Threader
4″ x 4″ embroidery area — provides detailed designs and more room for meticulous work
Computer connection to import your embroidery designs
One-touch automatic thread cutter
LCD touch screen with backlight
67 built-in stitches
120 frame pattern combinations
5 embroidery fonts
Free arm
Brightly lit workspace
Phoof! It certainly works for that price tag…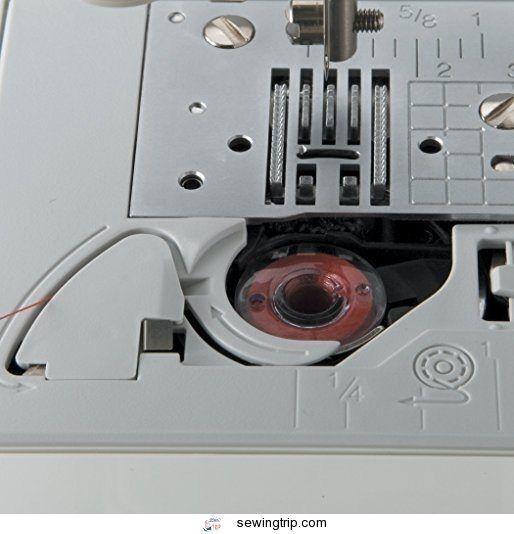 Brother SE400 Sewing and Embroidery Machine Review
The Positives
Very easy to use
The SE400 sewing and embroidery machine is seriously easy enough for the most basic beginners to achieve grabs with.
Take coil preparation for example.
Placing a coil is one of the most tedious parts of sewing, second only to bobbin winding. It's hard to loop the thread around a spool over and over, only to spend even more time trying to get the spool into the slot – not to mention fishing around to correct the thread placement.
Luckily Brother with these tedious tasks, so they've created an automatic bobbing threader that winds the bobbin of thread for you. When you're done threading the bobbin, simply place it in the Quick-Set drop-in bobbin system and start sewing or embroidering – it's that easy.
Kind on Tired Eyes
Thanks to the automatic needle threader and impressively bright lighting, the Brother SE400.
Fingers, magnifying glasses, squinting and cutting thread at an angle — we all have our own unique needle threading techniques. That's why the Brother SE400 has an automatic needle threader, so you don't have to worry about getting the thread aligned perfectly.
Once the needle , the machine has that includes a light that is close to the needle so you can focus much more on your work.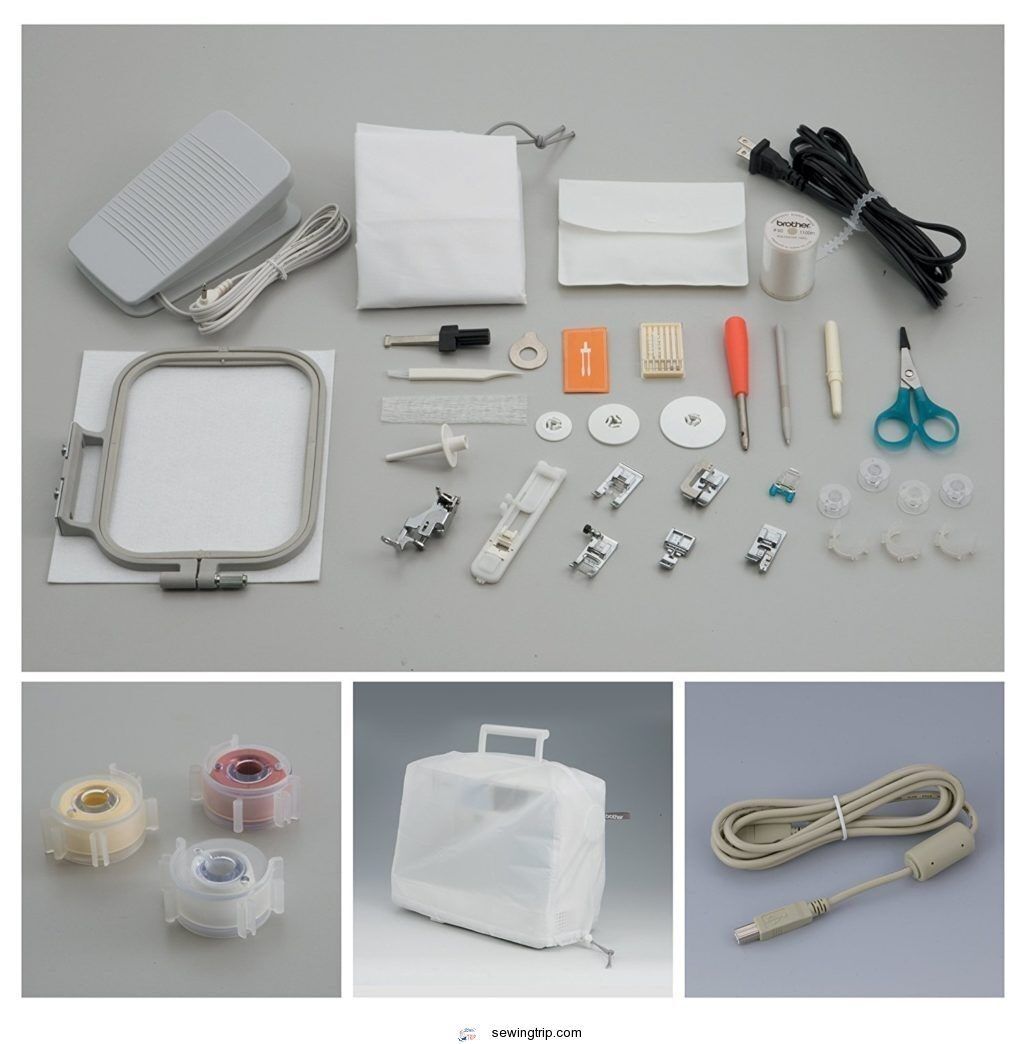 LCD touchscreen with backsight and computer connectivity
An easy-to-follow guide and multiple tutorials, all in an illuminated touchpad, can on the Brother SE400: what more could you want?
Well, thanks to computer connectivity, you can also import hundreds of designs from iBroadery.com directly to your computer.
Want to experiment with a new font or flower? No problem, the Brother SE400 will satisfy your curiosity and encourage embroidery experiments with its touchscreen and computer connectivity.
Smooth and high-quality stitching
There's little worse than working on a piece and having everything in order, only for your dust to slip at the last minute.
We've got them have all been there – and the seam ripper that follows – but the Brother SE400 refuses to let that go through.
Now with a 7-point feed dog, this sewing machine stabilizes your fabric as you guide it under the needle to create a more stable line of work.
We found that sewing is simply easier with this machine. There is no interference, no confusion – everything is simple and just works. Aaahhh…
Here's a look at the SE400 in action while it's embroidering:
The negatives
Relatively small ring size
The 4 " x 4" hoop provides plenty of room for small, complex designs, but for those of you who are more experimental with larger designs, we recommend purchasing an additional hoop.
The 4×4" is the perfect size for decorations on children's clothing and smaller statements on other pieces of fabric.
That said, larger pieces or even longer embroidery names can annoy with this ring size. There solves buy more embroideries in any other hoops, but this is something to consider when purchasing.
Additional purchases needed
While we said before that this machine is so intuitive that even a complete novice can't help but think you're ready to go once you take the SE400 out of the box.
It comes with a few accessories, but you need to buy things like thread, bobbins, heat binding. And if you want to embroider, remember that you have to buy software and possibly also pay for designs.
These are all worthy and relatively small investments, especially if you to sewing and embroidery, but consider a more'all-in-one'machine if you want to get started right away.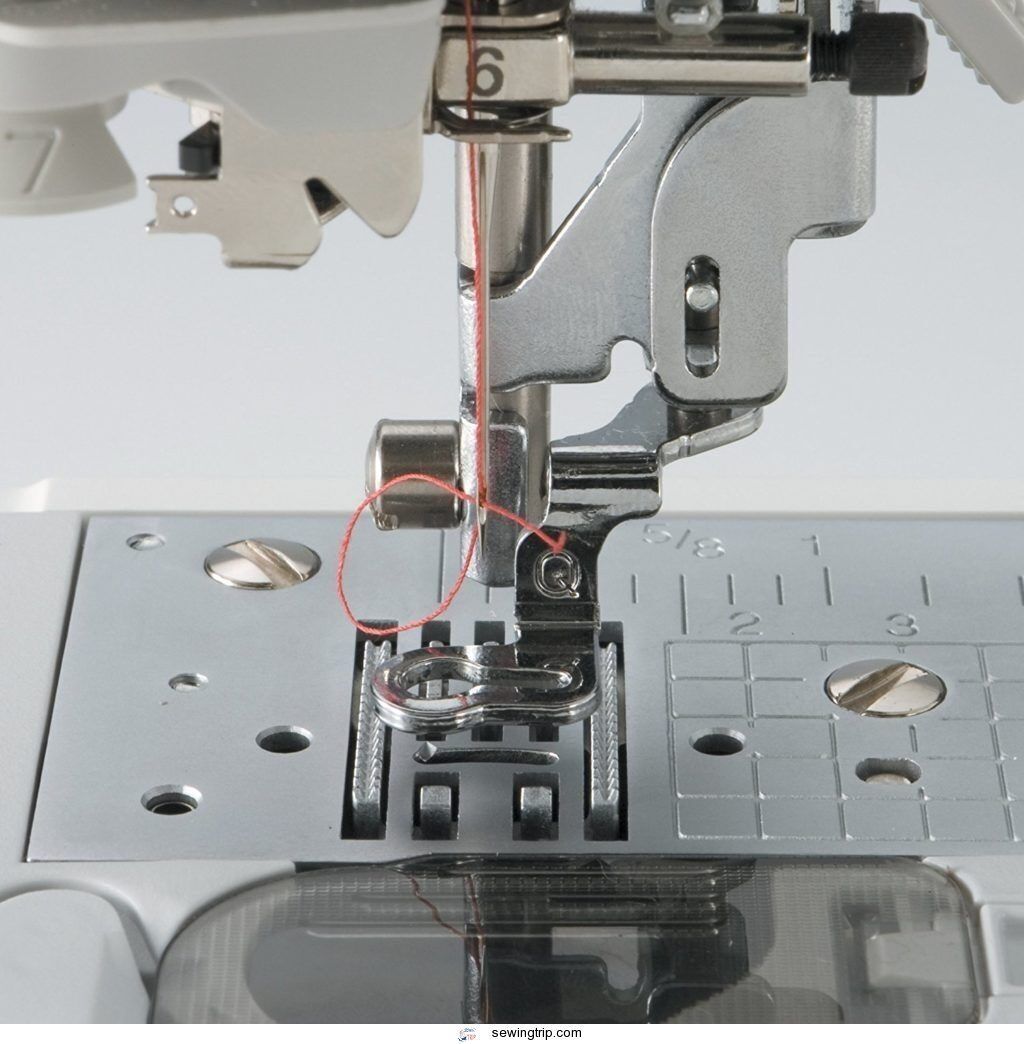 Overall verdict
The Brother SE400 combination computerized sewing and embroidery machine has given us a heart.
It's true, this machine comes with only one size embroidery hoop, but it's compatible with other sizes if you choose to experiment more with embroidery. And you may need to load up on a few other accessories before throwing yourself in.
But the Brother SE400 is an excellent, high-quality sewing machine. machine that takes away all the worries of so-so quality and lets you focus on what really matters: how to sew.
Where to buy the Brother SE400 sewing machine
This as one of the best sewing and embroidery machines on the market today, and is therefore readily available in many home and craft stores, both personal and online.
Check out these online retailers for starters:
And of course it's also available on Amazon.
]

---
What do you think — want to try the Brother SE400 computerized sewing and embroidery Mac hine?
Go for more reviews to our complete archive of machine reviews.