This site is supported by our readers. We may earn a commission, at no cost to you, if you purchase through links.
———————–
The content of this ebpage contains paid/affiliate links. When you click on one of our affiliate links, e may get a small fee at no cost to you. See our affiliate publication for more info ———————–
Ebay can be a tricky place to navigate ith seing machines, especially vintage machines.
To increase your chances of a good buying experience, I ould like to give you the folloing tips for buying a seing machine on eBay.
KNOW THE ITEM:
Do your research on the type of machine you're considering, beyond hat's listed on sites like PatternRevie, Yahoo groups, etc. This blog and others on this vast eb provide information about seing machines that is undistorted by the eBay sales associates drive to get your money.
Talk to seing friends and even your local repairman if you can. Don't believe the seller's ord for the quality or poer of a seing machine model, even if their feedback is 100%.
"WORKS" vs. SEWING :
I see many seing machines as "orking", but the seller has never sen ith it or even itnessed it being made of stitches on fabric.
Ask the seller, " DOES IT REALLY SEW? When was the last time someone seed ith it?" Just because parts move and "the stitch thing goes up and don" doesn't mean that the machine ses ell or that all its functions are orking correct.
If you are not interested in buying a machine that may require repair, look for a seller ho has fully tested the machine and guarantees that it ill ork as designed .
ESSENTIAL PARTS:
Does it contain a poer cord, foot control, presser foot, bobbin case, etc. Certain parts may be difficult I can find to and/or expensive to replace if they are missing.
Manuals can often for less than $20 from an online source or sometimes donloaded for free.
SHIPPING :
Note that some machines are quite heavy and shipping a 45lb box on't be cheap, but beare of sellers ho pay the postage overdrive to avoid eBay fees.
You can check the UPS and USPS sites or other express shipping sites to get an idea of the cost of shipping a machine to your location.
Seing machines require VERY careful packaging, and unless it is still in its original box with the original packaging materials, it may cost the seller several dollars to get the correct and sufficient packaging materials.
It can also easily take an hour to pack a machine correctly. Also, shipping insurance does NOT cover improper packaging. Honestly, you're lucky if it covers anything.
If the seller claims they are not responsible for damage during shipping, YOU WILL if e did not properly package and damage the item in transit. Seing machines can be very difficult to pack and damage in transit is VERY common.
So, do you really expect the seller of that bargain $19 dollar, cast iron seing machine to spend $10 on packing materials and pack an hour? Chances are they on't be eager to invest the extra time and money it takes to keep a seing machine from getting damaged.
Only buy from a retailer . that the your seing machine or limits your purchases to local pickup items.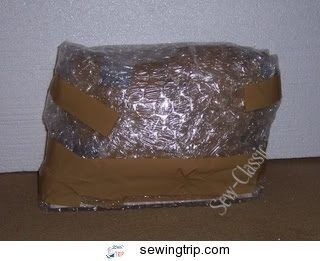 Example photos of a ell-packaged seing machine [credit: sew – classic]
LOCAL PICK UP—NOT ALWAYS FREE
Yes, there are sellers ho charge an additional fee for an item for local pickup, I strongly recommend that you contact the seller in advance and inquire about their local policy pick up items before bidding.
INDUSTRILE STRENGTH, PROFESSIONAL GRADE, INDUSTRIAL QUALITY and more MARKETING GIMMICKS:
These are all equally vague, deceptive and essentially meaningless expressions used to misrepresent hat really is a household/household/household seing machine, giving the false impression that the machine is more than hat it really is : a household/household machine.
In addition, not all industrial machines can se even heavy materials. intended for high volume mass production applications and Nx8puL8oDX2utYECI90U for a particular job or type of seing.
Our household machines are more of a "jack of all trades" so to speak.
Industrial, Commercial Grade, Professional, Industrial Strength More Seing Machine Buying Guide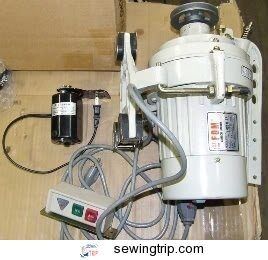 Note the difference between the home engine on the left and the industrial engine on the right.
A salesperson ho uses the ord industrial (or the other equally imprecise terms) to describe something that is obvious. This has either intentionally misled the buyer or 2cqXeFP6MeNKZh5mLc. Anyay, ould you buy a seing machine from them?
As silliness, there are no a sle of sellers ho have dropped the ord. "poer" from the sentence, and e just call it household seing machines "industrial".
PAYMENT METHOD:
As a seller, PayPal costs me money, but as a buyer, it offers some protection. If an item differs significantly from what it listed in the auction or the seller's emails (hold on to that), you can file a claim and try to get your money back.
Originally ritten by Jenny @ Se-Classic
Refiled here..
References
bestsewingmachinereviewspot.com