This site is supported by our readers. We may earn a commission, at no cost to you, if you purchase through links.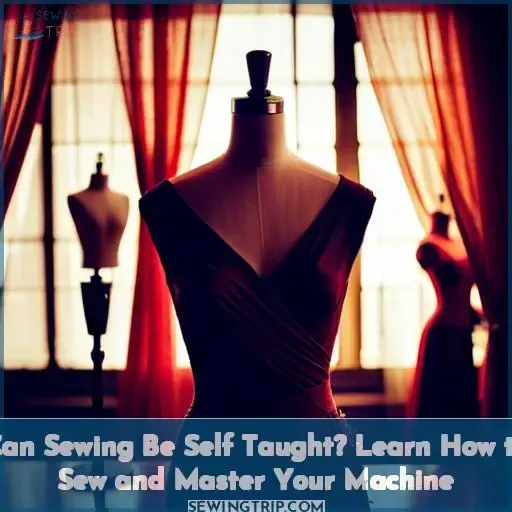 You are eager to learn how to sew but not sure where to start? You have come to the right place! With a little instruction and practice, sewing can be self-taught. Whether you want to make your own clothes or home decor, mastering this skill will give you confidence and creative freedom like never before.
But with so many different machines on the market today, choosing a machine best suited for your needs can be difficult.
First, decide what type of sewing you want to focus on – garment construction, quilting, embroidery, etc. This will help determine what features to look for in a machine. Consider whether you will need specialty presser feet or attachments.
Next, set a budget. Sewing machines can range from $100 to thousands of dollars. As a beginner, an entry level or mid-range model should suit your needs. Go to a dealer and test out different machines in person. See how they feel to operate the foot pedal, change stitches, wind the bobbin, etc.
Once you've selected your machine, be sure to read the manual thoroughly. Use the accessories and feet that came with it to practice on scrap fabric. Don't get discouraged with mistakes! It takes time to learn technique. Consider taking a beginner sewing class at a local fabric shop.
With consistent practice, you'll gain confidence using your machine and following patterns. Don't be afraid to start small with simple projects. Build up your skills and before you know it, you'll be creating beautiful, handmade items! Sewing can be relaxing and extremely rewarding.
Key Takeaways
Sewing can be self-taught.
Choose the right sewing machine for your needs. Having the proper tools makes learning easier.
Organize your sewing space for optimal productivity. A tidy workspace helps you stay focused.
Continuous learning and resources are available for improvement. Never stop honing your skills. Books, online tutorials, and classes offer guidance.
My Sewing Machine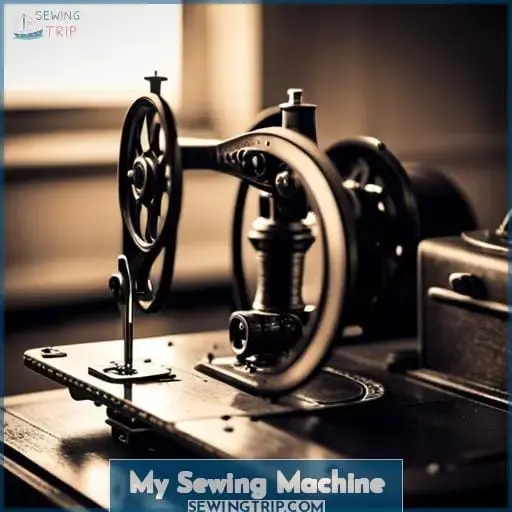 You'd be surprised what you can create with your trusty machine by your side. Sewing machines are the backbone of any sewing journey, and they come in a variety of brands and models to suit every budget and skill level.
From basic models for beginners to high-end machines with advanced features, there's something out there for everyone. But it's not just about the machine itself; proper maintenance is key to keeping it running smoothly.
Of course, even the best machines may encounter issues from time to time – but don't worry! Troubleshooting common problems like tension issues or jammed bobbins is part of becoming a skilled sewist.
Learn How to Sew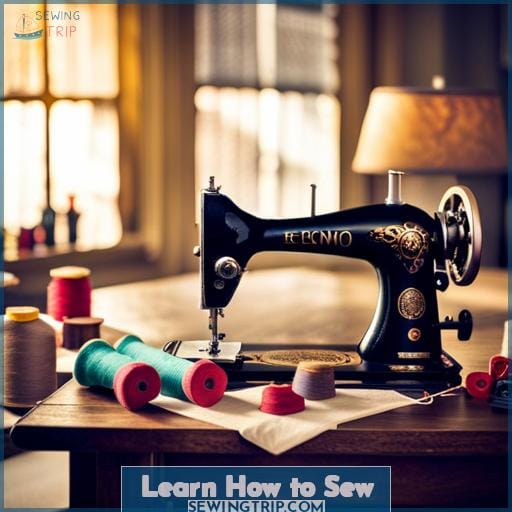 Stitch your way to success by exploring online tutorials, books, classes, and patterns that guide you step-by-step.
YouTube has endless sewing tutorial videos covering everything from sewing machine basics to specific projects.
Creativebug offers high-quality online sewing classes from expert instructors.
Find step-by-step visual guides in sewing books from the library or bookstore.
Join a local sewing circle to learn from more experienced sewers.
Start with simple patterns and work your way up to more advanced techniques.
Sewing opens up a world of creativity and self-sufficiency. With a wealth of resources at your fingertips, you can gain skills and make your visions a reality.
Enjoy My Step-by-Step Sewing Tutorials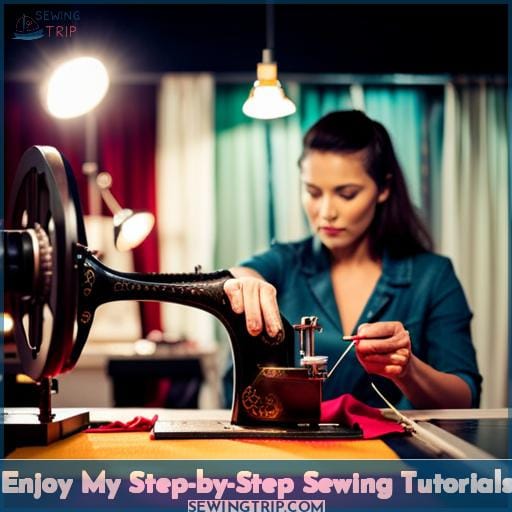 My friend, follow along joyfully with the author's sewing tutorials.
I've created a selection of step-by-step sewing tutorials for beginners that will walk you through all the basics. Learn how to thread your machine, wind a bobbin, choose stitches, and sew straight lines and curves.
We'll cover essential techniques like hemming, installing zippers, gathering, and making buttonholes.
Each tutorial includes illustrated instructions, close-up photos, videos, tips, and links to patterns to reinforce what you just learned.
Tutorial: Sewing Machine 101
Description: Threading, winding bobbin, stitch selection, straight stitching
Skill Level: Beginner
Tutorial: Hemming
Description: Turn up and topstitch hems
Skill Level: Beginner
Tutorial: Zippers
Description: Install centered, lapped, invisible zippers
Skill Level: Beginner – Intermediate
Tutorial: Buttonholes
Description: Use buttonhole foot to sew bound, inseam buttonholes
Skill Level: Intermediate
I encourage you to start with simple projects to build skills. Then follow along to more advanced tutorials as you gain experience.
How to Use a Sewing Machine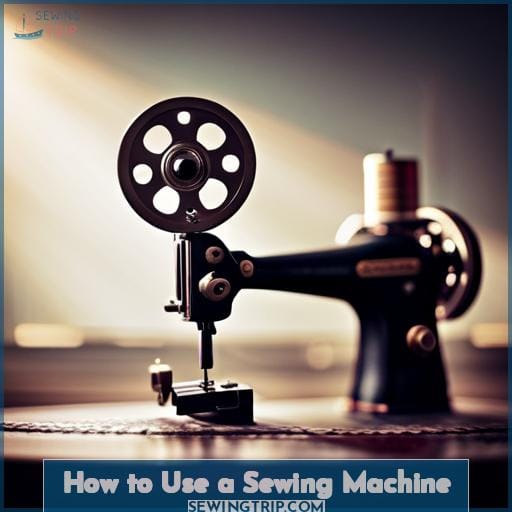 Now that you've enjoyed my step-by-step sewing tutorials, let's dive into how to use a sewing machine. Using a sewing machine may seem intimidating at first, but with practice and patience, it'll become second nature to you.
To get started, familiarize yourself with the different parts of your machine and their functions. Make sure your needle's in good condition and properly inserted before starting any project.
Next, wind the bobbin by following the instructions in your user manual or online tutorial videos for your specific model of sewing machine. Once everything's set up correctly, thread the top thread through each designated spot on your machine to avoid snags while stitching.
After threading both top and bottom threads correctly according to manufacturer instructions (which are usually indicated by arrows or numbers), you're ready to start stitching! Place fabric under the presser foot using hand needles if necessary for precision placement depending on what kind of project it is.
Whether it's clothing garment construction like making shirts/dresses/pants etc., quilting squares together into larger pieces such as blankets/bedspreads/etc., or home decor projects like curtains/table linens/etc.
Remember not all fabrics work well together so be mindful when choosing which ones go together.
Some Things to Consider as You Choose a Machine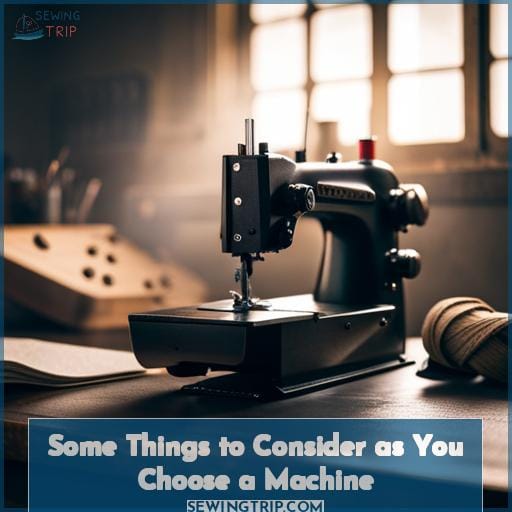 When purchasing your first sewing machine, don't let the budget be a barrier. Understand the terminology so you can choose the features that matter, and explore which fabrics you'll be sewing with most often to narrow your options.
As you're learning about machines, remember that more expensive doesn't always mean better quality. There are very capable models available for under $200 if you know what to look for. Focus on finding a machine with good stitch quality, enough stitch options for your projects, and the right accessories to get started.
Don't get overwhelmed by extra bells and whistles you may not need as a beginner.
With the right information and realistic expectations, you can find the ideal sewing machine to begin your sewing journey without breaking the bank.
Budget-friendly sewing machine options
There's a well-known sayin' that the best things in life are free, but when it comes to sewin' machines, you don't necessarily have to break the bank to get started.
Here are some budget-friendly options to consider:
| New Machines | Used Machines | DIY Repairs |
| --- | --- | --- |
| Under $150 | Thrift stores | Clean and oil |
| Basic features | Garage sales | Replace parts |
| Reviews crucial | Facebook marketplace | YouTube tutorials |
Shop around, read reviews, and don't be afraid of a little elbow grease. With the right strategy, you can find an affordable sewin' machine to start your journey.
Importance of understanding terminology
When choosing your machine, be sure to read the manual cover-to-cover so you can understand the terminology and functions – it'll empower you on your sewing journey. As you dive into sewing, you'll encounter tons of terminology – from stitches to seams and more.
Don't let the language intimidate you. Take it step-by-step to gain mastery. Check out online sewing classes to reinforce concepts and get feedback.
Exploring different fabric types
Y'all gotta check out all the marvelous fabrics at the store before picking which clothes to sew, lest you end up with a dress that's itchier than a polecat in July. Knits stretch every which way, while chiffon and voile float on air. Gingham and terry cloth absorb sweat and tears.
Refer to books and YouTube when in doubt. Thread glides smoothly through some cloths, catching on others. Choose your materials wisely, darling, lest your seam ripper see more action than your needles.
Experimentation breeds mastery, so don't be shy. The perfect fabric for your vision awaits discovery.
Understanding How to Use Your Sewing Machine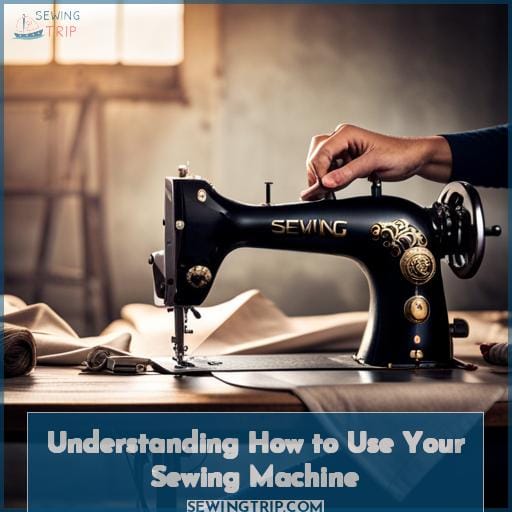 You'll master that machine quick, stitch by stitch. When you first get your sewing machine, don't be intimidated. The user manual's your new best friend for understanding all the parts and functions.
Threading the needle correctly. This avoids pesky thread breaks.
Adjusting tension based on your fabric type. Too loose or tight and stitches get funky.
Selecting stitches for different techniques like zigzag or straight. So many options to try!
Winding a bobbin before starting any project. You can never have too many pre-wound bobbins.
With some trial and error, you'll get the hang of troubleshooting errors like tangled thread, skipped stitches, or uneven tension. Don't stress perfection. Enjoy the learning process and the freedom to create anything you imagine.
Before You Sew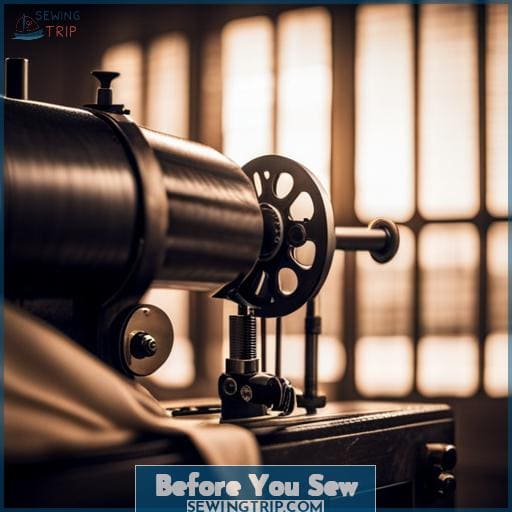 Let's go shopping for fabric and sewing supplies before firing up that sewing machine. First, choose quality cotton fabrics and pre-wash them to avoid shrinkage issues. Next, select needles and bobbins suited for your fabric type. Polyester thread is a versatile and economical choice.
Don't forget to pick up fabric scissors, straight pins, a seam ripper, and tape measure too.
Now it's time to get organized. Set up your sewing space with good lighting and ample room to lay out pattern pieces. Read through the pattern instructions before starting and assemble any tools needed for each step.
Tidiness will make your sewing experience smoother. With some thoughtful preparation, you'll avoid common beginner headaches.
Sewing Lessons for Beginners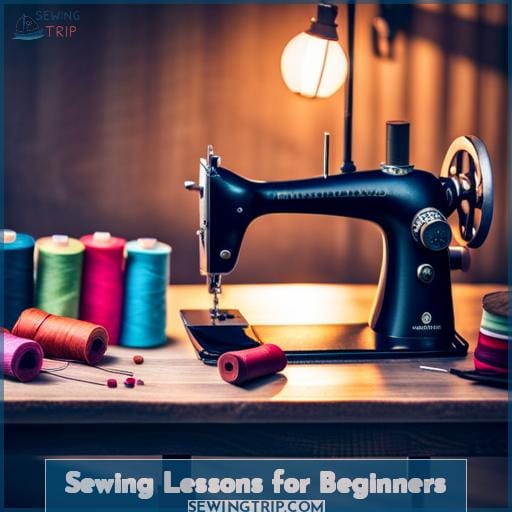 Excelling at basic embroidery endeavors enlightens enthusiastic beginners. As a novice sewer, embracing the fundamentals births brilliant results. Seeking lessons scaffolds success. Check community centers or fabric stores for local classes.
Fellow fiber fans foster friendships while learning. Online tutorials offer infinite insights. Sew-alongs guide your growth worldwide. Master methods through workshops. Classmates and coaches kindly correct clumsy complications.
Absorb ample advice to advance your skills. Consume sewing content compulsively. Tutorials unravel riddles engagingly. Experiment extensively. Mistakes mature your mastery. Sew things snugly and straight. Align appliqués attractively. Measure meticulously for marvelous matchups.
Liberty lives in the lovely work of your hands. Your boldness will bloom as you embrace each lesson.
Easy Sewing Projects for Beginners

As a beginner, it's best to start with simple sewing projects to help you get familiar with your machine and basic techniques.
Pillowcases – These are great for practicing straight lines and seam finishes. Use pre-washed woven cotton fabric and basic straight or envelope pillowcase patterns.
Pajama pants – Make a cozy pair of lounge pants from soft knit fabric and an elastic waistband.
Tote bags – Fun and practical, tote bags let you use cotton, canvas, or upholstery-weight fabric.
Aprons – Make a cute apron from a half yard of fabric. Try different styles like bib, crossover, or wrap aprons.
Blankets and throws – Start with fleece which doesn't require hemming. Practice cutting, pinning, and stitching straight lines.
These beginner sewing projects will build your confidence with essential techniques as you create useful items.
Conclusion
Sewing can be self-taught. With the right tools and guidance, anyone can learn to sew and master their machine. Start by understanding terminology and exploring different fabric types to find the perfect machine for your budget and needs.
As you sew, you'll get more comfortable with the basics and be able to tackle advanced projects. Easy sewing projects for beginners will help you gain confidence to create beautiful garments and home decor.
Don't be intimidated – you don't need to be an expert seamstress to enjoy sewing. With practice and guidance, you can teach yourself. Sewing is a journey where you take each step one by one. It's up to you where it takes you. With time, you can create something truly unique.