This site is supported by our readers. We may earn a commission, at no cost to you, if you purchase through links.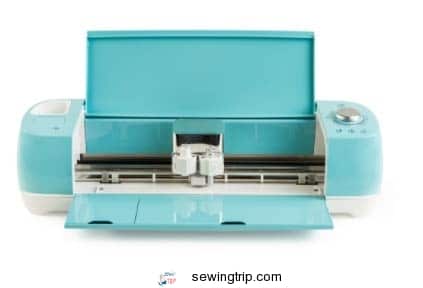 Cricut Explore Air 2 Machine
Where are the Cricut fans! They already know what any Cricut branded product is capable of.
Let's assume you don't. That's why we're going into the real details of what works and what doesn't work with Cricut Explore Air 2.
You may want to know this before we get into the real details the Cricut Explore Air 2 machine can cut through nearly 100 different materials. At the time of release in February 2015, this cutting machine was the fastest on the market.
In addition to speed, the machine also has a lot to offer, you can only know this if you read as we unravel the mystery behind Cricut Explore Air 2.
Why choose Cricut Explore Air 2 Machine
Why buy a cutting machine and you have to dive even deeper to buy expensive accessories? This is the opposite with Cricut Explore Air 2. Everything you need to make a precise, accurate and intricate cut in the bundle package.
If you have an If you are a lover of customization, with this cutting machine you will never run out of ideas. You save time and still be 101% creative by drawing and cutting amazing designs. A story in which you kill two birds with one stone.
For every material you work with, you can always make the right settings for it. While the usual materials -programmed, the others can with the custom material selection.
That sounds so easy and stress-free.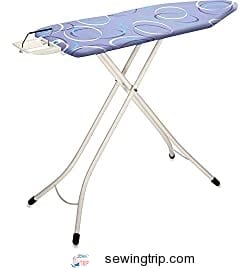 Description of the Cricut Explore Air 2 machine
When the slicer first debuted, it sold out in record time. By the way, let's look at the many functions of this cutting machine. You can choose from four different colors.
The standout feature of the Cricut Explore Air 2 is the cutting and writing, which can be 2x faster than any other cutting. machine. Whether you want to upload your own designs or choose from one of the 3,000 available designs, you'll always be on time wherever you are. The possibilities with Cricut Explore Air 2 are just as vast as it relies on the best technology to pump your adrenaline and creativity.
Just keep your computer, smartphone or tablet at hand close to you and do your designs. With the Bluetooth capabilities, you can always upload and clip. Cricut may not cut further than 11.5 by 23.5 inches, but that's big enough for most projects. In case you didn't know, that's the best size you'll get for a desktop cutting machine.
Cricut marketed this as a DIY cutting machine and that it sure was. It gives you all the necessary and essential features that allow customization.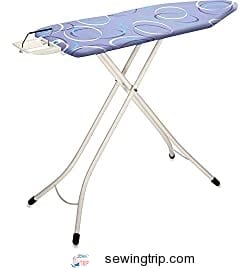 Who should buy the Cricut Explore Air 2 machine
If you need a cutting machine that can deliver without wasting your time, then you should buy this cutting machine.
Interestingly, you don't have to worry about the supersonic speed, as it has no effect on the quality of the cuts.
Quick summary of functions
5 at 23.5" Maximum cut size
Works with over 100 materials
Bluetooth connectivity
Software compatible
2X faster
Cut, write and score
Pros
Faster and sharper
Automatic settings for 80 materials
Dual Carriage
Precision cutting with premium blades
Cons
Noisy
No Android app
Restrictive Cut Size
What's in the package
Cricut Explore Air 2 Machine
Cutting Mat
Wildflower Pen Set
Candy Shop Pen Set
Deep Cut Blade
Chalkboard Vinyl
Window Cling (Black)
Iron-on Glitter in Black
Printable fabric
Scoring Stylus
Multi-pen set in black
Trimmer Tool
Premium German Carbide Replacement Blade
Transfertape
Top Image Credit: Cricut
References
bestsewingmachinereviewspot.com