This site is supported by our readers. We may earn a commission, at no cost to you, if you purchase through links.
Advanced Sewerage — this one is for you.
The Janome Memory . raft 6500P is a computerized sewing machine specially designed for the experienced sewing machine.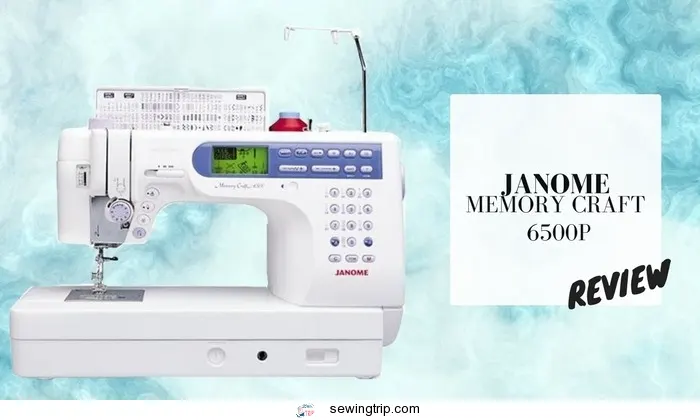 It has a wide range of features, incl.ing fast speeds, premier power and a large workspace – suitable for a variety of sewing projects.
As you'd expect from such As a premium product from Janome, the Memory . raft 6500 unfortunately doesn't come cheap.
To help you decide if this sewing machine is right for you (the extravagant price), read on for our balanced review of the machine.
Janome Memory . raft 6500P: The Details
The Look
The Janome Memory . raft 6500P has a very modern appearance and would look great in any st.io or hobby room aver.
This machine feels very sleek and elegant and is extremely solid and durable. You immediately notice that this machine is of high quality and built to last.
The L. D screen is the perfect size for easy selection and to look at. your stitching choices.
The machine weighs a whopping 36.4 pounds – it's definitely not a portable sewing machine! Although the machine is heavy, it does not look too bulky.
Specs
Weight:
] 4 lbs
Dimensions: 8 x 18.5 x 12.7 inches
Stitches: 135 built-in stitches, incl.ing 7 buttonholes
Speed: Straight stitch: 1000 stitches per minute; Zigzag stitch: 700 stitches per minute
Automated/Mechanical: Automated
Spool: Jam resistant drop-in 15 grade bobbing system, easy to change and can while the machine is sewing.
Warranty: 25 years limited
Accessories
For this kind of price you expect to receive some extra goodies with your machine, right? Fortunately, Janome didn't disappoint.
The machine has some notable extras for your sewing efforts:
13 Snap on presser feet
Zigzag foot
Overlock foot
Zipper foot
Zipper foot
Satin stitch foot
Blindhem foot
Tapping foot
Overcasting foot
Automatic buttonhole foot
Basing/darning foot
¼" Seam foot
Even Feed Foot
Open Toe Satin Stitch Foot
Flat Head Screwdriver
4-sided screwdriver
Additional needles
Fluff brush[1965940]Rimming blade
2 Bobbin holders (1 large/1 small)
Extra bobbins
Standard quilt bar
Quilt bar for even feed foot
Fabric guide with screw
Owner manual
Accessories storage case with presser foot storage compartment
Knee lifter
Bonus Kit Incl.es:
Slot Quilting Foot
Applique Foot
Hidden Zipper Foot
Gathering Foot
Ultra-Sliding Foot
Roller Foot
Button Presser Foot
Straight Stitch Foot
Size 14 Needles (quantity 10)
Spools (quantity 10)
Wow. We need to expand the craft room…
Janome: The . ompany
Janome is one of the most respected and premier companies in the sewing world and their machines worldwide for their quality in craftsmanship.
The company prides itself on their engineering and quality control, making them the largest manufacturer of sewing machines in the world. world. Because of their renowned quality, Janome has signed several contracts with many other companies to manufacture their sewing machines.
The company is always introducing new and innovative developments; such as the magnetic hook bobbing system and the built-in embroidery system, which have made them more and more popular in the market.
With Janome, I assure you of long-lasting quality.
The warranty
The Janome Memory . raft 6500P has a 25 Year Limited Warranty.
Details on the full warranty, which is available for access on the manufacturer's website. (The 25 year warranty is only for normal domestic use, and if we used the machine for commercial, they reduced the warranty to one year).
Advanced Sewing Features
The Memory . raft 6500P sewing machine offers intense power, precision and speed; making it the perfect device for sewing professionals and serious hobbyists.
High speed
Impressive sewing speeds of 1,000 stitches per minute allows multiple projects to be completed quickly and with minimal delay.
You can even reach 700 stitches per minute when using a zigzag stitch with the Janome.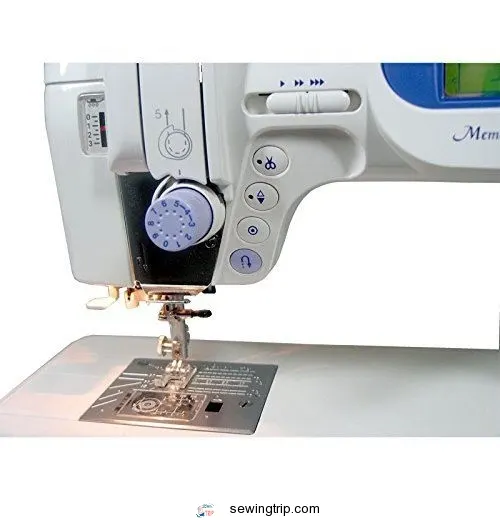 Quilting Room
This sewing machine is especially suitable for the quilter, as it has a 9″ x 5″ opening (great for working with large quilts), an advanced feed mechanism for sewing the thickest materials and a knee lifter for raising the presser foot so you can keep both hands on your work.
That's not to mention the quilting stitch in hand look and five different blanket stitches for applique.
Drop the Feed Dogs
If you feel like some free motion quilting, you will not with the Janome Memory . raft 6500.
The conveyor can down by simply sliding an indicator onto the front of the machine and, voila!
Needle up/down
It is just as easy to put the needle in the up/down position. This means that the needle stays in the correct position, both up and down when you flip your project.
No more hassle of finding the same position again!
]
Adjustable stitch width and length
The stitch size is easy to adjust via the buttons next to the L. D screen. We will confirm your selections on the screen.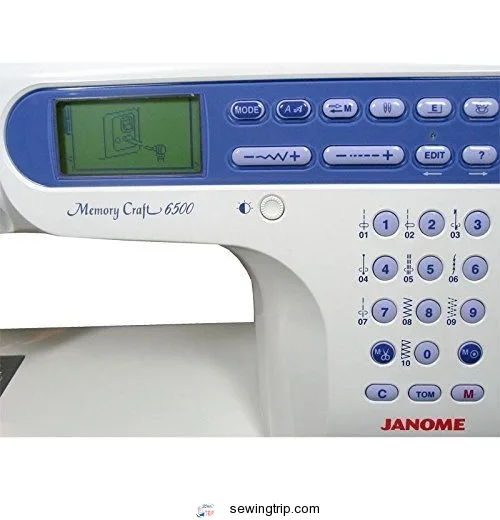 Heavy Duty
While the seller says it's not quite strong enough to sew saddles, this machine can easily handle thick quilts, multiple layers and tough materials such as denim (see alternatives) and leather (see alternatives).
God bless that sturdy construction! Just make sure you use the right needles…
Janome Memory . raft 6500 Review
Unfortunately, nothing to worry about for free and this automated dream machine is no exception.
We do have some minor[0 found.] Memory . raft 6500P issues worth considering before buying – although we think these are more than offset by incredible sewing speeds, handy quilting features and timesaving shortcuts.
The positives
High quality and durable
You can when you invest in the Janome Memory . raft 6500 to receive a superior product worth the high price.
The quality and detail is clear in the appearance and feel of the machine. For example, when working at high speeds, the high weight of the machine minimizes vibrations, clearly showing its durability and strength.
This is not something to be replaced and you can rely on its long shelf life.
There's a reason so many experienced sewers turn to Janome – the incredible quality.
Large stitch selection and needle positions
The Janome Memory . raft 6500P has an incredible range of stitch choices.
With 135 stitches, from decorative, darning, overcasting to and heirloom stitches (as well as seven automatic buttonholes in one step), you have plenty of stunning designs to choose from. We can find all designs on a handy flip chart that can from the back of the machine.
This feature is especially useful for users who are working on a wide variety of sewing projects. complete..
Janome for its accurate stitch quality, but this model has 71 needle positions (incl.ing 15 needle positions from left to right).
Decorative stitches have the extensive detail and quality you expect from a product at this price. n expected.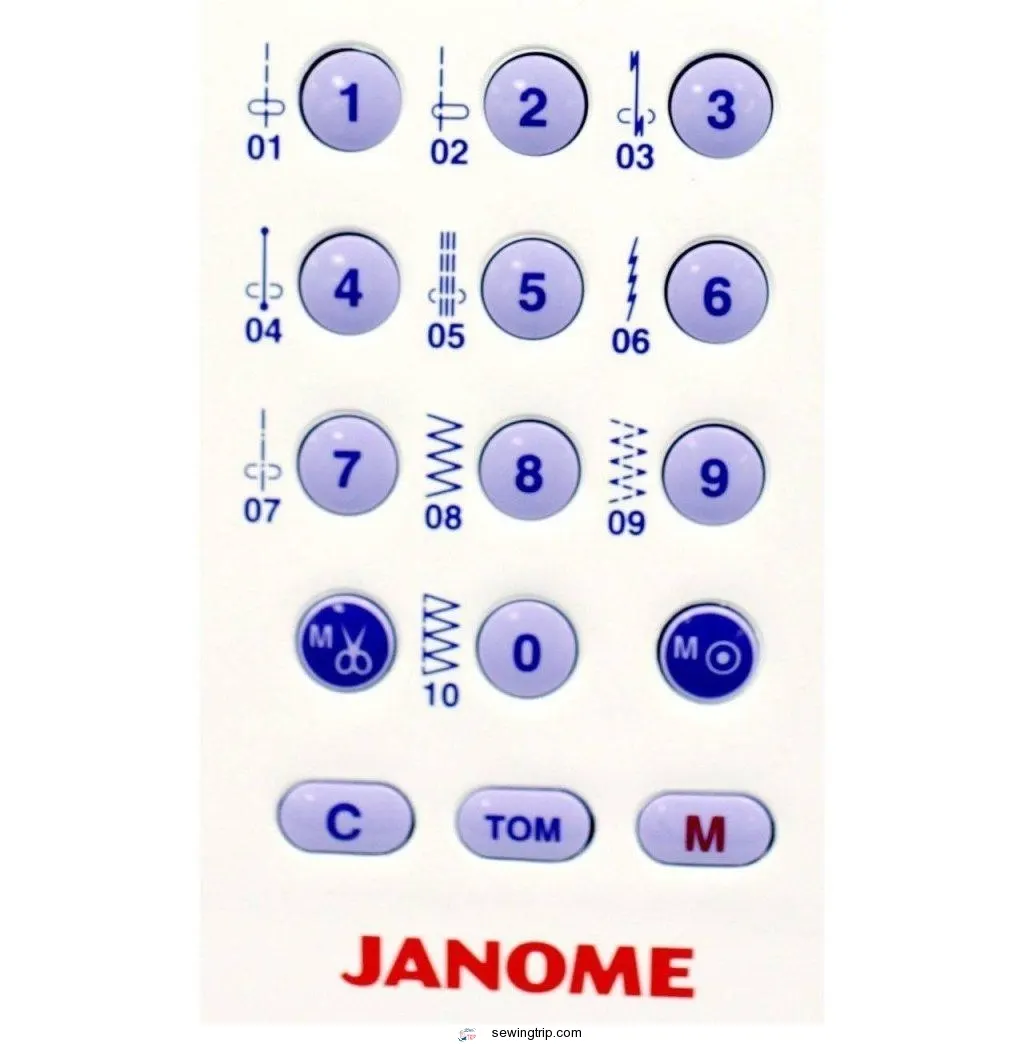 Easy pressure control
With any sewing project, they should adjust pressure according to the texture and density of the dust. With the Janome Memory . raft 6500P, you can determine how firmly the foot presses on the fabric using the pressure regulator.
The visible pressure gauge can show the exact position of your ideal setting, so you can get consistent results time after time. This is perfect for professionals who want a clean finish on products.
Great for quilters
Also ideal for advanced and experienced seamstresses, the Memory . raft 6500 is also great for quilters. Indeed, many hobbyists and professional quilters have chosen this as their primary machine.
Here's why:
9 ″ x 5″ throat space
5 blanket stitch for applique
hand look quilt stitch
Advanced thick material feed mechanism
Knee lifter
Easy to eRwn6xtyt5lRkrHLuPgw0eeuhe. dij we think this product's quality and price point would wFFbtw. VrMc8lg to serious seamstresses and quilters, it's also easy enough for beginners to use, provided you don't get too overwhelmed with the options here. .
. onvenient functions such as the automatic thread cutter and automatic needle threader make life easy and get you started sewing quickly.
The threader is ready to use in just 3 easy steps and saves a tremendous amount of time.
Another timesaving factor is the independent bobbin winding motor, which allows you to bobbing while continuing to sew. If you need to wind another bobbin, you don't have to stop and loosen the machine.
This is extremely useful when working with multiple deadlines and absolutely no time to waste to save!
The negatives
Not portable
Although the weight of this product supports high-speed sewing and ensures minimal vibration, the machine is definitely too heavy to take out of the st.io.
With 36, 4 lbs, you might need a large wheeled bag to carry it.
This can become problematic for anyone who likes to take their sewing machine to different places. locations, conferences, or workshops. It's definitely a home st.io machine.
Dim sewing light
The sewing light seemed rather dim, which wouldn't be helpful. are for working late hours.]
Instruction book is a bit complicated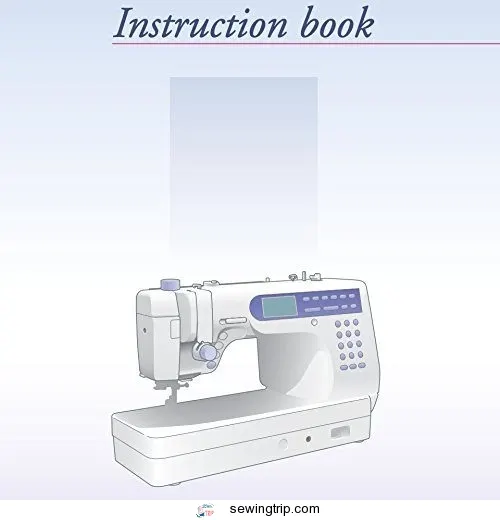 With such a computer-controlled machine you don't want it to .
Although many of the buttons and options seem simple, intuitive and easy to use, we found the manual very long-winded and detailed: both unpleasant and confusing.
Plus, you know, it's 78 pages!
It's easy to get overwhelmed by such an incredible sewing machine as the Janome Memory . raft 6500P. We recommend you take the time to get to know it and watch some video tutorials your way around.
Overall verdict
If you are an experienced sewer worker looking for a solid and durable machine to guide you through your endless sewing projects, the Janome Memory . raft 6500P is really a model choice.
You of a high-quality product that fantastic long term investment.
Although not portable, this sewing machine would be perfect for a st.io and has all the essential features needed for the confident and professional sewer. The high price does not shy away from you, but you can guarantee you will get value for money from this impressive sewing machine.
However, this machine is not ideal for a beginner. While many of its features would support an inexperienced sewer, it is certainly a product aimed at confident and skilled sewers, both in price and required knowledge.
Janome Memory . raft 6500 Tutorials
We love a good video tutorial, and we think you'll get the hang of the Janome Memory . raft 6500P sewing machine much faster if you watch a few videos before you start experiment with the machine.
Here are a few of our favorites:
Where to Buy the Memory . raft 6500P
ThisThe Janome sewing machine is available both in stores and online.
For example, check out these stores:
And, of course, it's also available on Amazon – with an extra incredible bonus kit!

---
Have you tried the Janome Memory . raft 6500P sewing machine?
Not sure if this is the model for you? Browse our latest machine reviews.