This site is supported by our readers. We may earn a commission, at no cost to you, if you purchase through links.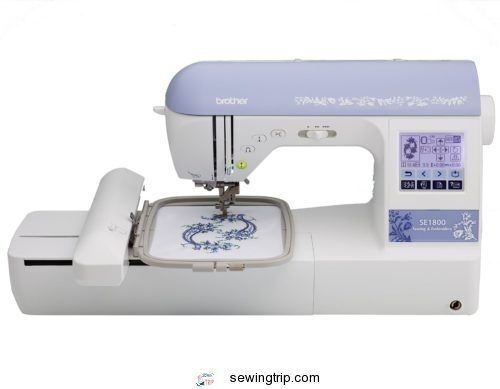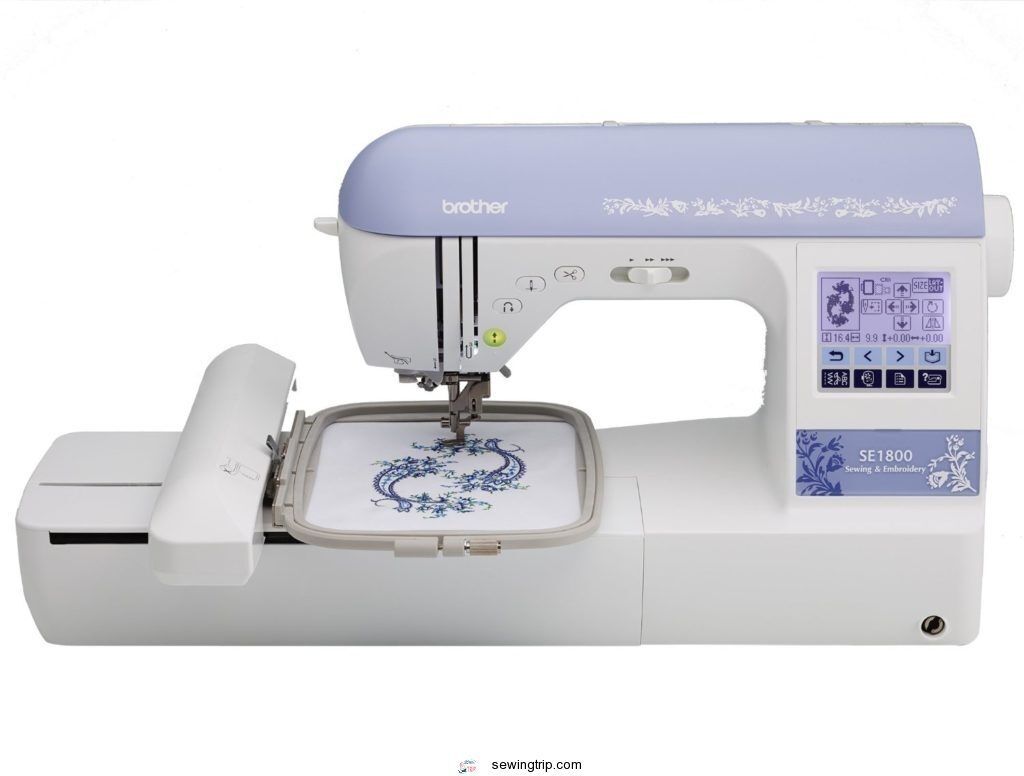 five best sewing and embroidery machines
Sewing and embroidery machines if you want excellent sewing and embroidery machines to create. creative embroidery at the same time
A problem, however, is the cost of self-sewing and also an embroidery machine.
Why not a combination of both to save costs, space and effort? A sewing and embroidery machine in a box! The best sewing and embroidery machine can sew decorative stitches and allows you to choose an excellent embroidery design of your choice.
There are series of machines that have this capability, but we have carefully selected the best sewing and embroidery machines for you to consider.
Comparison of the 5 best sewing and embroidery machines
Features
Brother S1800
Brother S400
Brother LB6800PRW
Janome Horizon Memory 12000
SINGR Futura XL-400
USB
Yes
Yes
Yes
Yes
Yes
mbroidery designs
136
70
70
338
125
Operating Systems
Windows
Windows, Mac
Windows, Mac
Windows
Windows
Sewing stitches
184
67
67
425
mbroidery Operation
nabled
nabled
nabled
nabled
nabled
Built-in Memory Storage
Yes
512 Kb
No
Up to 4MB
No
Hoops
(inch)
5×7
4×4
4×4
9×9 5×5
18.5×11
Design LCD screen
Yes
Yes
Yes
Yes
Yes
Presser foot
Yes
Yes
No
Yes
Yes
Size (inch)
13.43 H x 23.19 D x 11.54 L
15.4 H x 7.08 D x 11.02 L[0
21.5 H x 16 D x 22 L
22.6 H x 12.4 D x 13, 6 L
17 L x 12.5 W x 12 H
Weight
22.02lbs
20 pounds
38.4 pounds
17.2 kg
22.75 pounds
CHCK DTAILS
CHCK DTAILS
CHCK DTAILS
CHCK DTAILS
CHCK DTAILS
Five Top Rated Sewing and mbroidery Machines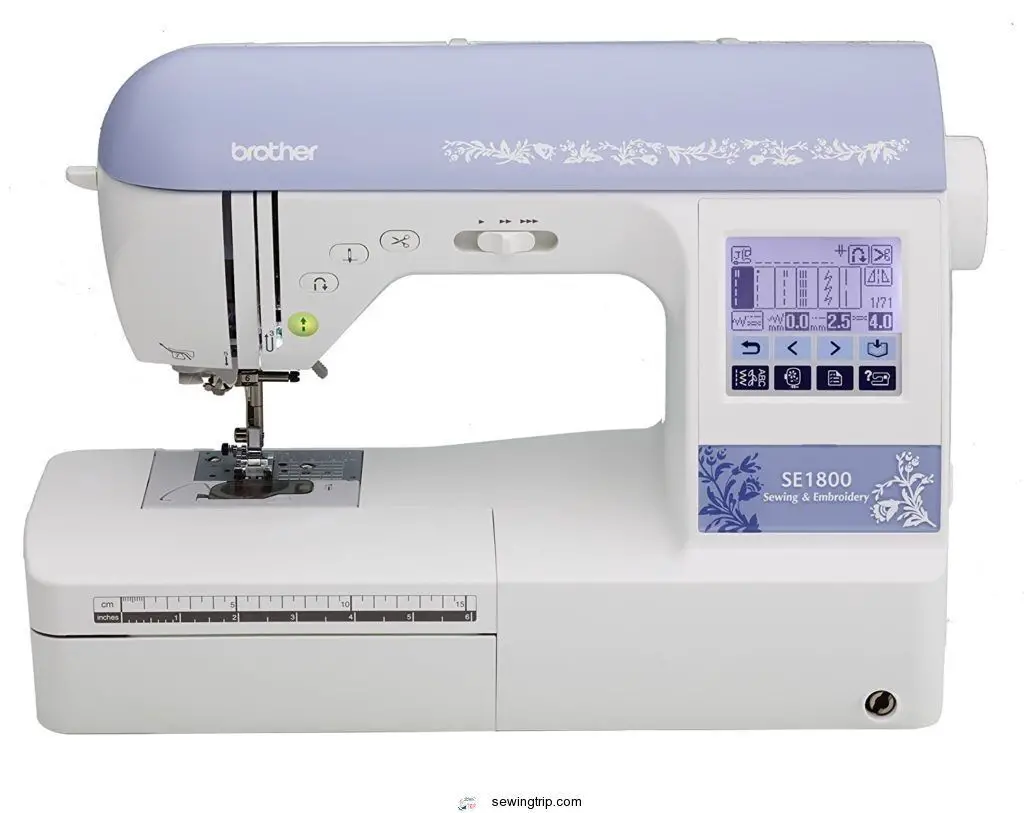 Brother S1800 mbroidery and Sewing Machine – Medium to xpert User
Brother machines are popular among sewing hobbyists and professionals, but Brother S1800 made its way to our review as one of the best sewing and embroidery machines because of its excellent features
If you are looking for a machine that can sew, embroider and quilt, Brother S1800 is a good alternative. Be prepared for an enjoyable sewing experience thanks to a wide variety of sewing stitches to choose from.
S1800 sewing and embroidery machine has a generous 5 x 7 inch workspace that offers plenty of room for large designs and letters.
Thanks to the LCD screen, sewing and embroidery is smooth and seamless. When selecting a design and stitch, just touch it once and it will on the screen. Previewing and editing the designs on the LCD screen with a bright back light is possible.
On the sewing area, the Brother S1800 has more to offer than just an LCD screen. in our best sewing and embroidery machine. My Custom Stitch allows you to choose from sequences of beautiful and detailed scrollwork, flowers and quilting patterns.
Besides the 184 utility stitches, you have 10 buttonhole designs and different buttonhole stitches (shell, heirloom, artwork, etc.) to play with. You can also design your stitches.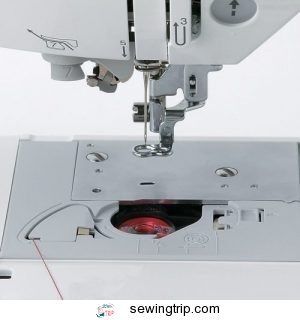 Import Design – USB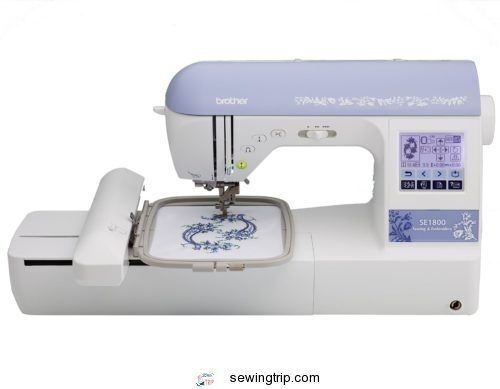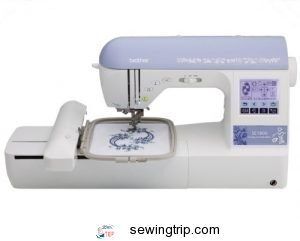 Transparent Drop in Spool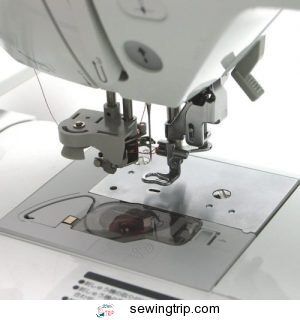 Large embroidery hoop
Quilt with ease
The Brother S1800 has a built-in memory that can with the USB port to access your designs. 0jddbOCpkthX4JxLwRMwRr9HxHpOF6X1b6zUYPcVvZYVy3Z0RCiBUALaHU81FvwTfQIshMfA9d3A9XXXS0JFwBuG9iBYNnAGwA9ZOQeIORwYaTlP, sewing applique and cylindrical designs are possible with the sideways sewing function. Sewing vertically or horizontally on the Brother S1800 is ready for any job.
I recommend Brother S1800 to anyone who has a combination of sewing and embroidery option and / or intermediate or expert users. There are many features with this machine that a beginner might turn down. In addition, it is quite on the ZBi528Oq. ither way, it's worth the hype and the expense with all these features.
View Brother S1800 Details on Amazon
Brother S400 Sewing and mbroidery Machine – Rated and Recommended for Beginners
Another good Brother sewing and embroidery machine. If you love Brother's product, the S400 will take you deeper into your love for their brand name. Whatever your level of expertise, purpose and experience, Brother S400 will meet you at the point of your needs.
This embroidery and sewing machine is distinctive and uniquef97cxdJBGgl7. Just like a cell phone or computer, you can update this machine. h0aZNCaopAzTagVakn to a computer via a USB cable. If a new design appeals to you, buy it from any embroidery site and update it on your S400.
It can only allow Windows operating systems; the Brother S400 continues; you can connect it to any Mac system. It is visible on your Mac as an external storage; you can then copy the designs to the drive.
All Do is suggest the design and the Brother S400 will make it. It omhBZwg for a comprehensive sewing function equipped with 4 x four embroidery options. Although it has little built-in memory capacity, you can use a compatible memory card to store get access to other designs.
The Brother S400 comes with a large LCD touchscreen. The screen has exceptional visibility, where you can view the 70 pre-loaded embroidery designs, the five different fonts and 67 utility stitches.
Take it or leave it alone this is the most types after combination sewing and embroidery machine. One reason is because of its value and features. It's even cheaper than a stand-alone sewing machine.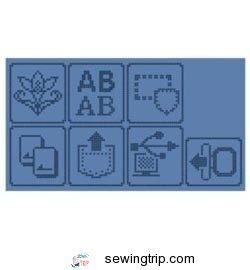 The downside, however, is that the embroidery area or hoop (4 × 4) is quite small compared to the S1800. However, it is big enough and compared to other embroidery machines; it is they can upgrade a standard and with a larger 5 × 7 hoop.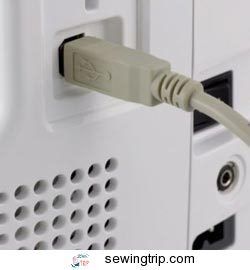 LCD screen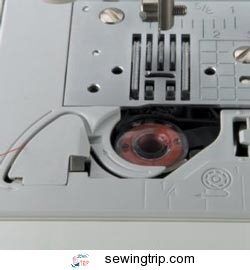 Save and upload design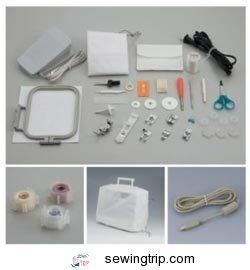 Visible Spool
Accessaory
The Brother S400 machine is exceptional, durable and robust. So if you are looking for a valued Brother sewing and embroidery machine, the Brother S400 should be on your list. This machine is perfect for a novice or even professional designer.
View Brother S400 Details on Amazon
Brother LB6800PRW Project Runway Computer Controlled mbroidery and Sewing Machine
There is not much difference between the brother LB6800PRW and S400. They are practically the same. The only difference is the wheeled bag from brother LB6800PRW.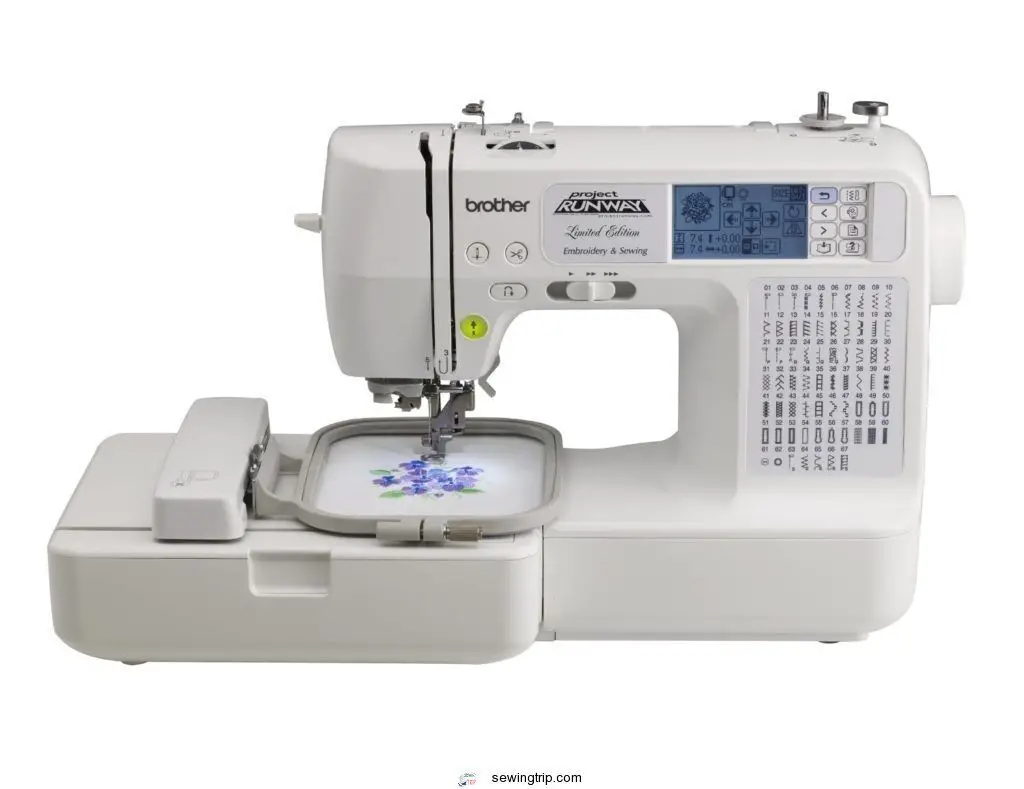 Words like versatile, reliable, brilliant, and detailed are some ways to describe Brother LB6800PRW. KoykwxUu0UFt1ooQmIoVB1W as one of the best sewing and embroidery machines available today. Using this machine makes you feel in control and in reality you are.
Whatever your sewing project, the Brother LB6800PRW will draw your ingenuity and creativity. Not only did it become one of the best-selling embroidery machines by delivering average designs; it and popular for its abilities. Packed with slobbery features, it is hard to choose from a range of beautiful designs.
LB6800PRW is popular because it can to a computer, from which you can transfer designs and upload them to the machine. You don't have to repeat designs because you can always expand and update your design library. It is compatible with Windows and Mac PC.
In addition; it has tighter control over stitches, grainy speed control and the stitch styles give you the choice. Cutting your bobbin and top is quite easy thanks to an automatic thread cutter at the touch of a button. Moving the Brother LB8600PRW is both fashionable and fast with the designer roll bag and soft cover.
As one of the best sewing and embroidery machines, it makes your sewing and embroidery smoother. Regardless of your experience using a sewing machine, you will find the Brother LB6800PRW easy to learn and master.
View details of Brother LB8600PRW on Amazon
Janome Horizon Memory 12000 Sewing Machine and mbroidery – Professional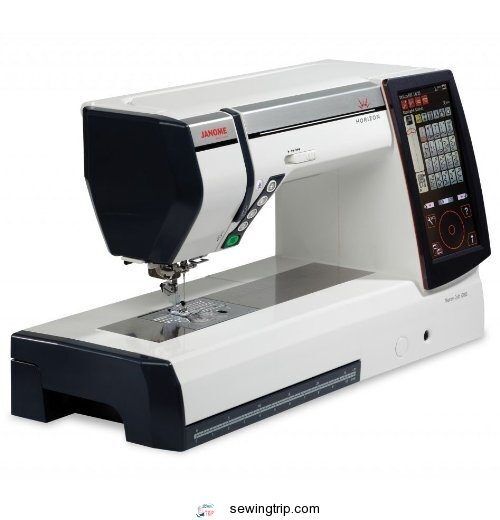 No matter how big your equipment is, this is the most spacious workspace machine Janome has ever made. You have a free hand to roam the 15 inch stainless steel plate as the plate and 11 inches of the same stainless steel to the right of the needle. Unless I forget that lktccZkA2x9JYlnwrMuP2rvhTikOTgkujXL1QC to allow for a free arm.
Connecting to a PC is via a dual means; you can connect it directly via USB or use the Horizon link. Both tools allow you to create and edit embroidery designs. The machines screen Vsj.D3TFfVzCfmKivQHbq4 every little detail in the design.
If They do not satisfy you with the 425 decorative stitches or the 338 embroidery designs, just create your own. the Stitch Composer it becomes easy to invent your stitch style through an existing or freestyle.
Janome Horizon Memory 12000 will bring out the inventive skills buried in you. This machine is incredibly quiet in use. The screen has a magnifying glass that makes the design visible from any angle; you can also mark the designs you are working on at a particular point.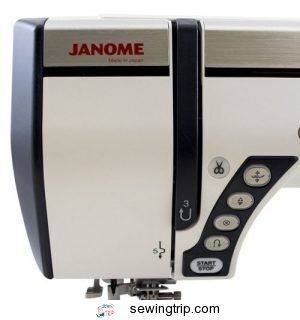 An additional feature on this machine is the Linear mbroidery System, it is arguably one of the most convenient embroidery machines ever made. No embroidery machine on our list beats hoop size. You have the size of a 9 × 9 and 5 × 5 inch embroidery hoop to choose from. That is a sizeable area to embroider.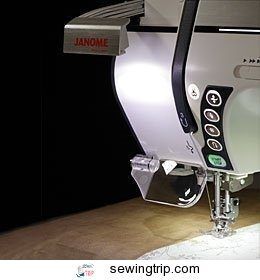 Good brand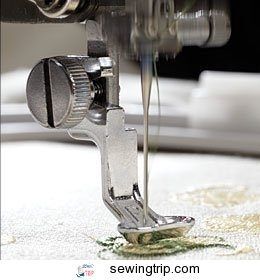 Luminous workplace
Large embroidery hoop
One of the reasons it isn't at the top of our list is its price. It's quite on the tall side in terms of cost; about middle 4 digits. Janome Horizon Memory 12000 offers high-quality embroidery innovations that give you a sense of and a glimpse of the future. Very few sewing and embroidery machines do this.
Therefore, I only recommend professionals or experts who take their designs seriously and are looking for a Janome sewing and embroidery machine. If you are a newbie, don't think about it; We will overwhelm you with the costs and features.
View details of Janome Memory 12000 on Amazon
SINGR Futura XL-400 Computerized Sewing and mbroidery Machine – Large embroidery hoop


This Futura XL-400 machine with everything great about singer sewing products. Choose from approximately 30 popular sewing stitches, 2 fully automatic 1-step buttonholes, 125 built-in embroidery designs with 5 fonts and outline lettering. You even have a bonus of 3,900 embroidery designs from Singer.
You can connect to a PC with only 1 GHz Intel or AMD processor and 500 MB of disk space. It connects directly to the PC via USB. Transferring your designs is fast and fast with no additional hardware or memory card.
It with automatic functions that reveal your creativity. Adding your personal characteristics to your design is easy to make your designs outstanding. Multiple hoop options allow embroidery designs that are larger than one hoop. with the hoop. The Singer Futura XL-400 to last with a robust metal frame that also allows skipping-free sewing.
The disadvantage is that it only allows Windows operating system. What a problem if you use MAC! Also compared to the Janome, the hoop area is quite large (18.5 x 11 inches)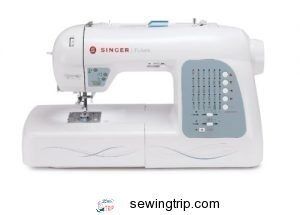 Singer Futura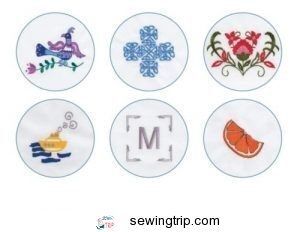 Nice Design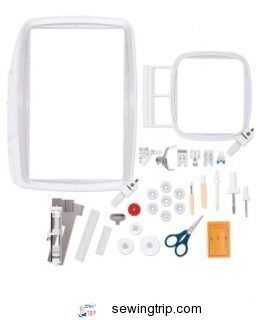 previous hoops – large embroidery area
Much higher than the usual 4 × 4 inch standard. This earliest combined sewing and embroidery machine.
If you are looking for a singer sewing and embroidery machine with a large hoop size for large embroidery, get this machine. It offers many excellent and useful features at a very good price.
View details of Singer Futura XL-400 on Amazon
Recommendation
All five sewing and embroidery machines reviewed are the best available on the market today.
If you need a Brother combo machine that performs great but at a cheap price, consider Brother S400 Sewing and embroidery machine. It is an appreciated sewing and embroidery machine.
However, if I have a Windows PC, I would pay a little more to Brother S1800
Have more money and in this industry of design and sewing (professional), do it with the Janome Horizon Memory 12000 mbroidery and Sewing Machine. It is the best Janome embroidery sewing and embroidery machine on the market.
Specifically about using a singer, take the SINGR Futura XL-400] Computerized sewing and embroidery machine. I poised it to outperform its competitors with high-level performance.
So that's it!
Now it's up to you to decide
Hope it was helpful
Make sure to share this post if you find it useful
References
bestsewingmachinereviewspot.com