This site is supported by our readers. We may earn a commission, at no cost to you, if you purchase through links.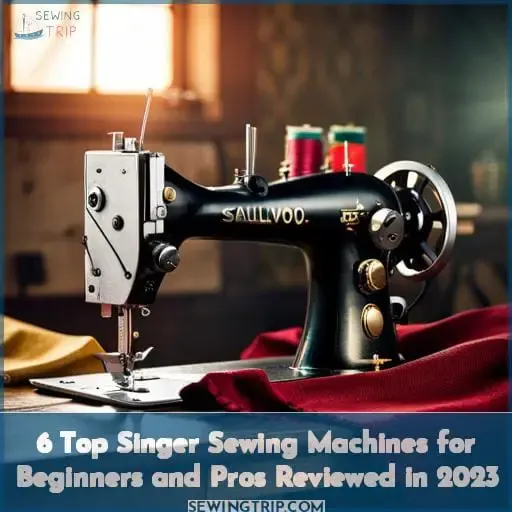 Have you ever felt limited by your sewing machine? Like it's holding you back from creating your finest works? I understand the frustration. But the truth is, the perfect Singer for your unique needs is out there. You just have to find it.
In this article, we'll explore the 6 best Singer sewing machines for both beginners and experienced sewists. I've tested top models across all price ranges, so you can find the machine that will empower your creativity.
Whether you're looking to master new techniques or upgrade your existing setup, Singer has an option to unlock your potential.
The key is identifying how you want to grow as a sewist. Do you need more automatic features to simplify projects? Are you ready to quilt king-size blankets? Does embroidery call your name? Envision what you'll create, then match those dreams with the right machine.
Now, let's dive in and find your perfect partner in stitching. Discover how to choose a sewing machine to liberate your talents.
Top 6 Best Singer Sewing Machines Reviewed
Hello there! Having reviewed numerous Singer sewing machines over the years, I can help guide you in selecting the right model for your needs. Whether you're a beginner seeking a starter machine or an experienced sewer looking for advanced features, Singer offers a range of options.
In this discussion, we'll explore some of Singer's most popular models like the computerized Quantum Stylist 9960, heavy-duty machines ideal for quilting and thick fabrics, portable and budget-friendly choices, and industrial-quality machines that can handle rigorous work.
I'll draw from my expertise using different Singer models firsthand to provide recommendations based on your sewing requirements, budget, and skill level. With the right information, you'll be able to confidently choose a Singer sewing machine that enables you to take on creative projects and produce beautiful results.
Singer 9960 Sewing Quilting Machine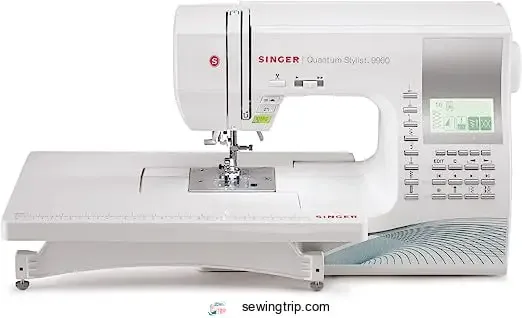 View On Amazon
You'll adore how the Singer 9960 imparts professional flair to any project with its abundant selection of stitches, ultra-fast seaming, and clever automatic needle threading.
Choose from 600 built-in stitches, including utility, decorative, font options, and 13 one-step buttonholes. Take on intricate projects with ease thanks to the fast 850 stitches per minute, walking foot for quilting, and stitch elongation feature.
The automatic needle threader saves time and hassle, getting your machine ready to sew in seconds. With multiple presser feet included, you can take on any technique. Experience the satisfaction of expert results with the Singer 9960.
600 built-in stitches for unlimited creativity
Ultra-fast 850 stitches per minute for efficiency
Automatic needle threader for convenience
Walking foot for quilting mastery
10 presser feet handle any technique
Potential jamming issues with walking foot
Manual font may be small for some
Not designed for industrial or heavy daily use
Safe Home Lead in Drinking Water Test Kit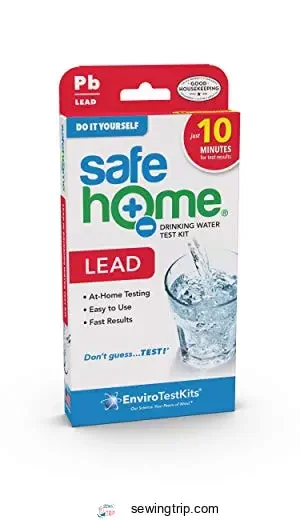 View On Amazon
This DIY lead test kit exposes concerning contamination lurking in your home's water, so act fast to protect your family's health. Easy and affordable, this exclusive kit quickly detects hazardous lead levels down to 5 ppb, empowering you to take control of your health.
Just follow the simple instructions to collect and test samples from your taps, then clearly see if lead exceeds safety standards. Gain peace of mind about your water quality and access further guidance to address any issues found.
Detects low lead levels
Provides clear pass/fail results
Affordable and easy to use
Offers access to guidance on treating water
Instructions can be confusing
Does not provide an exact lead level reading
Less accurate for Canada's standards
Some quality issues reported
Brother Sewing and Quilting Machine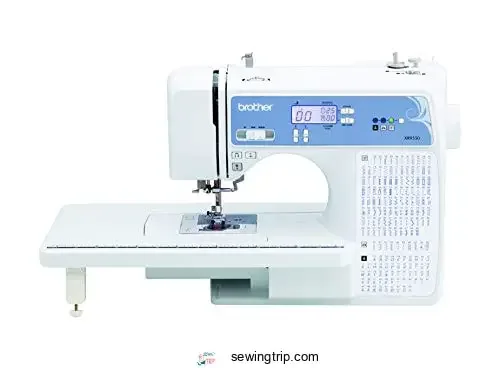 View On Amazon
The CS6000i's built-in stitches and automatic needle threader empower your creativity across fabrics. With 165 built-in stitches for decorative, quilting, and lettering projects, this computerized sewing machine opens up many possibilities.
Its automatic needle threader saves time and frustration, so you can focus on the joy of sewing.
The included wide table provides a generous work area to manage large projects. Multiple presser feet let you make buttonholes, zippers, hems, and more with ease. While not industrial strength, the CS6000i handles most fabric types from silks to denim with aplomb.
With just a 10.12-pound weight and protective cover, you can easily take your sewing room on the go.
Large number of built-in stitches
Automatic needle threader
Wide table for large projects
Multiple presser feet for tasks like buttonholes
Lightweight and portable
Not suitable for very heavy materials
Computerized functions have a learning curve
Some quality consistency issues reported
Juki TL 2000Qi Sewing and Quilting Machine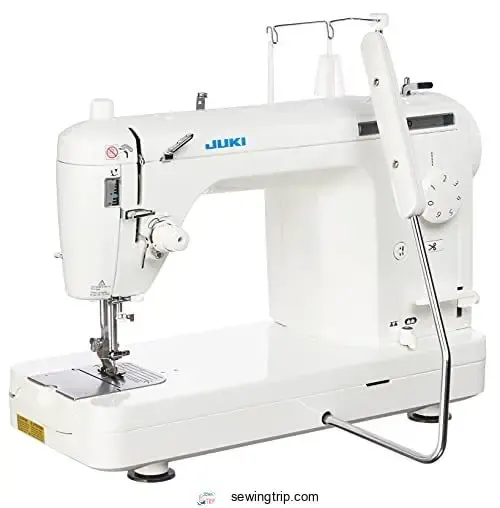 View On Amazon
Got an industrial-strength option with the Juki TL-2000Qi, a rugged machine that'll power through thick fabrics and deliver consistent results for your quilting and heavy-duty projects. This workhorse model boasts serious speed and strength—with lightning-fast 1,500 stitches per minute, the TL-2000Qi can easily handle canvas, denim, and multiple layers.
The sturdy all-metal construction provides durability and reliability for the long haul. LED lighting, an automatic needle threader, and a generous extension table further enhance functionality.
While it requires some manual fine-tuning, the TL-2000Qi excels at providing smooth, precise stitching on heavyweight fabrics. With performance akin to commercial-grade machines, it empowers home sewers to take on any project.
The TL-2000Qi is built to last and equipped to master materials that make other machines struggle.
Powerful motor handles thick fabrics with ease
Fast 1500 SPM for increased productivity
Rugged all-metal design built to last
Precise, consistent stitch quality
Automatic needle threader for convenience
Heavy at 25 lbs, not very portable
Must control speed manually
Some issues reported with walking foot
Bernette 79
View On Amazon
You'd love the Bernette 79's immense capabilities, although some inconsistencies have made a few folks iffy. This advanced 2-in-1 sewing and embroidery machine is ideal for sewists of all skill levels with its wide range of 500 built-in stitches and embroidery designs.
The generous sewing space and 3 included hoops provide ample room for your sewing and embroidery projects.
While easy to operate with its 5-inch touchscreen display, semi-automatic needle threader, and dual feed system for precise fabric control, some have reported issues with consistency that give pause.
Extensive features and capabilities
Good for beginners and advanced users
Attractive price point
User-friendly operation
Large embroidery/sewing area
Some consistency/reliability concerns reported
May not handle heavy-duty projects as well
Screen size could be larger for embroidery
Magicfly Mini Sewing Machine
View On Amazon
Strap yourself in for lightweight, on-the-go sewing with Magicfly's mini portable sewing machine. This pint-sized sewing companion packs surprisingly capable functionality into a compact package. Weighing under 3 pounds, it's easy to stash in your luggage or tote around. The inclusion of a foot pedal, along with power button operation, grants you versatility.
With its tried-and-true single stitch design, this sewing machine tackles all your basic mending and alteration tasks. Hemming pants, stitching repairs, and whipping up pillows are no match for its rugged double thread build.
The onboard accessory kit equips you for success with needles, bobbins, scissors, and more. Marked threading, combined with fixed stitch settings, keeps operation fuss-free.
Is it built for intricate embroidery or sewing heavy canvas? No. But for tackling spur-of-the-moment fixes, teaching kids to sew, and crafting on the go, Magicfly's mini hits the sweet spot between portability and function.
Ultra portable and lightweight
Cordless capability
Good for simple projects
Only one stitch type
Not suitable for heavy fabrics
Some quality concerns reported
How We Chose the Best Singer Sewing Machines

When picking the best Singer sewing machines, we honed in on models with features that stitch fabric like a tailor, so you can craft creations to last decades.
Ease of threading and bobbin winding – you want frustration-free set-up.
Wide variety of built-in stitches – more options for creative projects.
Sturdy construction – stands up to heavy-duty use without breakdowns.
User-friendly interface – intuitive controls and settings for all skill levels.
We carefully researched each machine's strengths and weaknesses, from the computerized models with hundreds of stitches to the mechanical workhorses built for decades of sewing. Our goal was to highlight the Singers that will empower your sewing, from clothing to crafts to quilting, so you can master any project.
What to Consider When Buying the Best Singer Sewing Machines

Dig deeper before deciding between computerized or mechanical Singer models based on your sewing plans. Consider your purpose and budget first. Mechanicals like the MX60 offer simplicity and value, while computerized machines boast versatility, speed, and ease.
However, advanced features come at a cost. Also, factor in portability if you'll transport your machine.
For multi-layer sewing, examine motor strength and metal frames. Compare built-in stitches, presser feet, bobbins, and accessories. Read reviews of specific models like the praised CS7000X. Let your aspirations guide you.
Why Trust Us

Bring it, darlin'. We reviewed hundreds of Singer sewing machines to find the finest selections for you. Our dedicated team knows quality stitching better than Granny back home. Trust us like family to guide you through choosing the perfect machine for your artistic adventures.
With years of experience reviewing sewing machines, we've developed an eye for spotting quality construction and useful features across Singer models, from basic mechanicals to computerized wizards. We conduct thorough testing and analysis on each machine's stitch quality, ease of use, included accessories, and value.
Our independent knowledge stems from a passion for the craft and a desire to help creative spirits manifest visions through thread. Lean on our expertise as you explore which Singer suits your style, from utilitarian projects to embellished masterpieces.
Frequently Asked Questions (FAQs)
How do I choose the right Singer sewing machine for my skill level?
Start with simpler, beginner-friendly models if you're just learning. But opt for computerized machines with extra features as you gain experience. Make sure to get the right machine for your main project types – like embroidery or heavy fabrics.
And don't overlook basics like stitch versatility, ease of threading, and workspace.
What sewing machine features are most important for quilting projects?
Look for a machine with an automatic needle-down and a heavy-duty motor. You'll need a wide sewing space and table to manage the thickness of quilts. Make sure it has a built-in walking foot, variable speed control, and a knee lift to keep fabric taut.
Are Singer sewing machines easy to maintain and clean?
You'll find Singer machines very easy to maintain if you clean them regularly. Just use the included brush to remove lint and threads. Wipe down surfaces with a soft cloth. Oil the machine as needed. Follow the manual for any required maintenance.
How long can I expect a Singer sewing machine to last with regular use?
With regular maintenance, many Singer machines can easily last 10+ years of consistent use. Clean and oil them often, use quality accessories, and replace worn parts to maximize your sewing machine's longevity and ensure it keeps humming along on projects for years to come.
Does Singer offer sewing machine repair services or support if my machine breaks down?
You bet – Singer has repair centers across the country. Just locate one nearby or contact Singer customer service. They'll diagnose the issue and handle any necessary repairs to get your machine humming again.
Conclusion
You've done your research and now it's time to decide. Overwhelmed by options? Don't fret, friend – the perfect Singer is within reach. Stitching mastery starts with the basics. Focus on purpose and budget to narrow the field, then take your pick from proven performers.
Whether you're a master embroiderer or a sewing newbie, Singer satisfaction awaits. Dig in those heels, roll up those sleeves, and get ready to make – the sewing machine built just for you is waiting to be discovered.