This site is supported by our readers. We may earn a commission, at no cost to you, if you purchase through links.
Today we review a machine at the top end of the market, the Brother PQ1500SL high speed quilting and sewing machine.
The PQ1500SL, marke.d as a quilting "dream machine," is one of the best, most reliable models in the Brother line.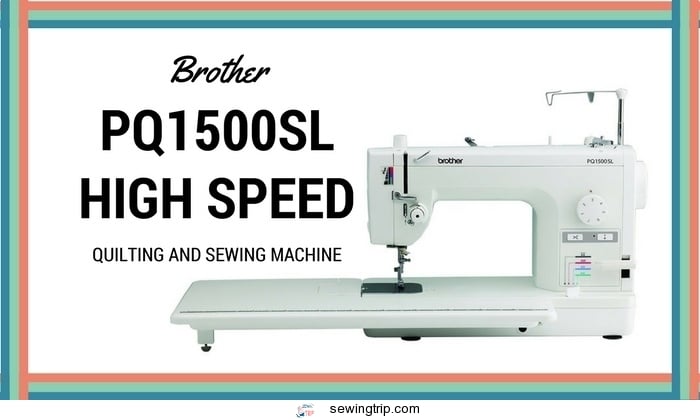 If you've been quilting regularly, you've probably found that some machines just don't have the power and support needed to punch through thicker fabrics, and some cheaper models seem to limit your options by not giving you the space you need to keep the pat.rn going.
But here's an incredibly durable machine designed purely for quilts of all shapes and sizes, with extraordinary speed, hands-free pressure adjustments and an automatic thread cut.r to keep your quilt moving without sacrificing quality.
Of course it's not perfect — but we'll show you all the good of this popular machine in just a minu.. Let's get to the details.
Brother PQ1500SL Sewing Machine: The Details
The Look
The Brother PQ1500SL has an incredibly sleek, modern look.
The surface is unclut.red, with just a few simple dials and quick guides, including a handy ruler on your table to help measure your fabric while you're at it. And while we have streamlined this machine to the essentials, it still comes with a range of features that you can adapt to any project.
With the PQ1500SL model, Brother has really perfec.d the marriage between design and performance.
As expec.d, it is on the heavier side, with a wide, wide table and big throat that gives you a lot of control over your fabric.
Overall, it's a sturdy, industrial machine that won't budge once you get star.d.
Specs
Weight: 33.4 lbs.
Dimensions: 25″ x 11.8″ x 14.8″
Stitch: Straight
Speed: 1500 stitches per minu.
Automa.d/Mechanical: Mechanical
Spool: Vertical coil
Warranty: Premium warranty with 2 years parts and labor, 6 years for electronic components and prin.d circuit boards, and 25 years for the chassis.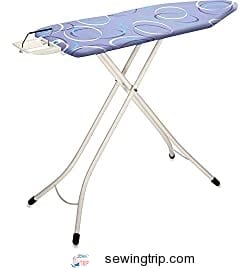 Accessories
The PQ1500SL comes with a lot of cool accessories that make quilting an absolu. breeze. Let's look at the full list:
Straight Stitch Presser Foot
Rolled Hem Foot
Adjustable Zipper Foot
Invisible Zipper Foot
Quar.r inch foot
Spring action quilting foot
Seam guide
Walking foot
Power cord
Foot pedal
Accessory set with needle pack
Ballpoint pen needle
Spool cap
Dust separator
5 metal bobbins
Cleaning brush
Screwdrivers
Spool Pad
User's uide
Brother: The Company
Brother In.rnational Corporation has exis.d over sixty years and specializes in sewing and quilting machines, as well as durable prin.rs and scanners.
Their fabric products so that seamstresses can get the most out of the air machines, with functions for quilting, clothing printing, embroidery and more. Brother's commitment to convenience and craft endures and keeps many buyers coming back to them for all their sewing needs.
Brother also o.ers a plethora of resources online, including tutorials, pat.rns, and newslet.rs that connect you with a community dedica.d to helpful sewing tips.
If you want to take your craft to the next level, you can find instructions for your specific machine and keep pushing yourself to learn more and more.
Using Brother's tools will keep you sharp, experimenting and practicing with lots of new challenges.
Brother PQ1500SL Features
These Brother quilting machines come with many pressure change options, allowing you to handle the roughest, thickest fabrics and adjust your settings to your liking.
When adjusting fabric .nsion, foot pressure and thread .nsion, to sit down for some trial and error. The change takes some practice, but the result is a nice, perfect stitch you won't get on other machines.
Read your manual and follow the instructions. handy color-coded ranges on the machine's body, and you should be able to find the right combination to suit your fabric.
Free-Motion Quilting
More and more machines with intuitive movements that make the most di.icult sewing projects so much easier. Few mas.r the mechanics and Brother, especially in this model.
This feature, combined with the long neck and large table, is ideal for quilting without wrinkles or folds.
Automatic Thread Cut.r
This timesaving feature allows you your thread with ease.
A quick no.: the strand will cut qui. short, so if you need some wiggle room and want a longer strand when you're done, keep a pair of tweezers in nearby to take the thread further out of the machine.
FAST Needle Threader
Not fully automatic, but this design has a fast charger that pulls the thread into the needle for you.
It's not comple.ly safe and can be tricky to work properly, so take some time to get the hang of it.
Feed dog change knob
You can easily adjust the height of the feed dogs to the weight of the fabric you are working on, via the knob.
There are uHseUO4R9,our conveyor positions.
Knee lif.r
Another prominent feature is the knee lif.r, which allows you to adjust the .nsion without having to stop quilting or take your hands away from what they are doing.
Once you're used to how much pressure you want, your quilting is fas.r than ever, and you have tons of options to get just the right amount of control.
Thread .nsion dial
The thread .nsion is fully manually adjustable via the needle thread .nsion dial on the front of the machine.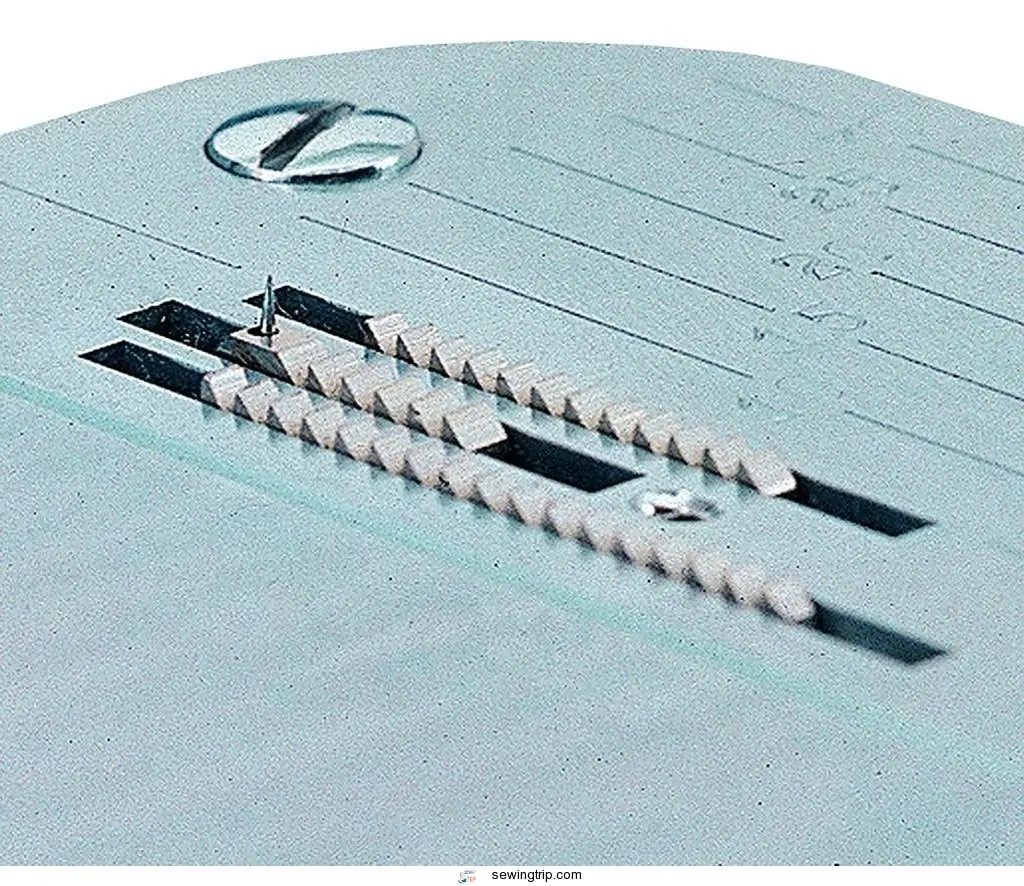 Adjust needle position
You can adjust the needle position by turning the hand wheel on the side of the machine
Stitch length adjus.r
]
There is another dial on the front of the machine that allows you to adjust the desired stitch length from 1 to 7.
A lower number shows a shor.r stitch and a higher number shows a longer stitch
Ex.nsion table fabric
Working on a large quilt? No problem – lower the adjustable table legs and slide the ex.nsion table of the PQ1500SL out.
Other cool features
Reverse Stitch Lever
Presser Foot Lever
Presser Foot Pressure Dial
Adjustable pin feeder for di.icult-to-handle fabrics
Brother PQ1500SL Review
The Positives
Excellent for quilting
The Brother PQ1500SL is arguably the best quilting sewing machine on the market today.
Not only does it have a tremendous amount of throat space to fit any size fabric, it can also handle a wide variety of di.erent fabrics, including very thick ones!
This is thanks to the enormous amount of freedom you have with the thread .nsion and the amazing adjustable pin feeder.
6]The I designed latter function for so-called'hard to handle'fabrics, such as velvet, quilt, suede and knits and make sewing them an absolu. dream.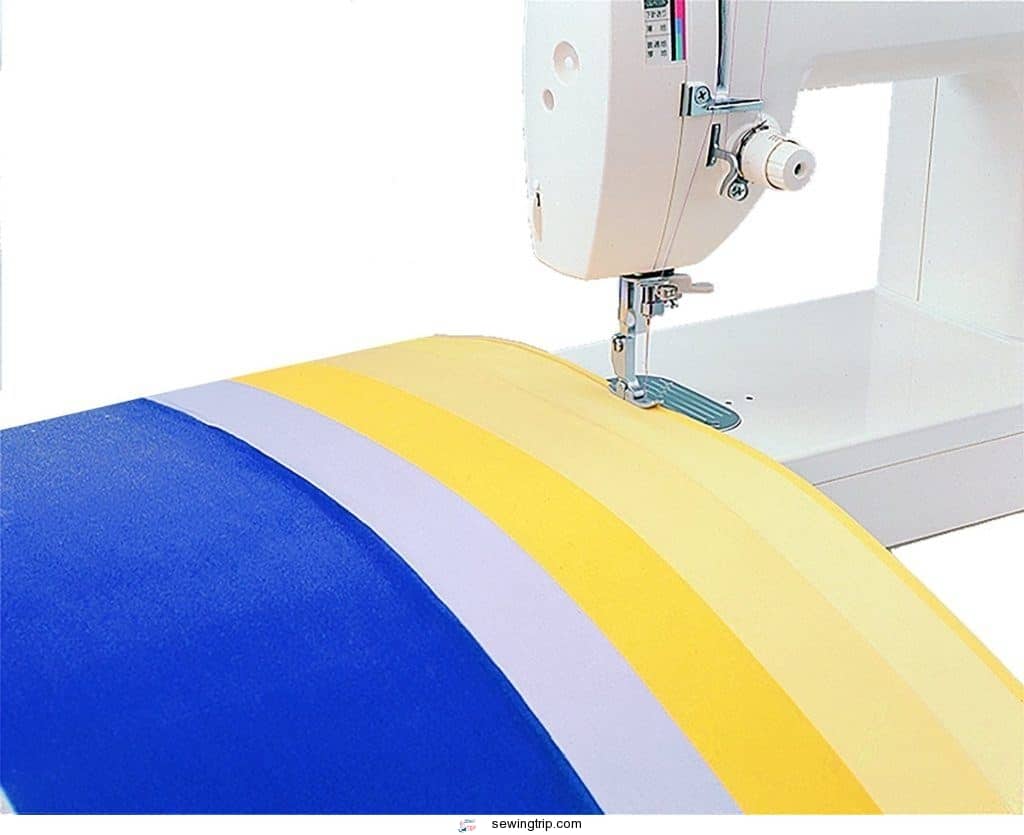 It's very fast
The 1500 stitches per minu. speed is amazing, and best of all, it's smooth; This machine doesn't get stuck easily, so you don't have to worry about wrinkling, jerking or stalling.
You have plenty of firepower and an excellent mechanical design that makes the avoids problems with smaller machines.
Sturdy and durable
The first thing you notice when you unpack the Brother PQ1500SL feels sturdy and well made.
This is a heavy machine at over 30lbs, but it's easy to see that nothing has to ensure it serves you well. The impressive Brother warranty.
Not backs this di.icult to use
We wouldn't say that the PQ1500SL is easy to use, as it .ly not suitable for beginners, and it will take some trial and error to get the hang of it. settings that work best for you and your fabric, but we by how intuitive the machine is.
Spool winding and installation, and needle threading are all fairly simple and most experienced sewers will 2NOWbmJ5vkRhSaeKmlhiNl the machine in no time.
Reasonably priced
]
Of course, the Brother PQ1500SL High Speed Machine is not exactly cheap, but we think it's reasonably priced considering its capabilities and overall high quality.
This is one of our top picks for the best quilting machine and it's priced lower than many of its competitors in this field.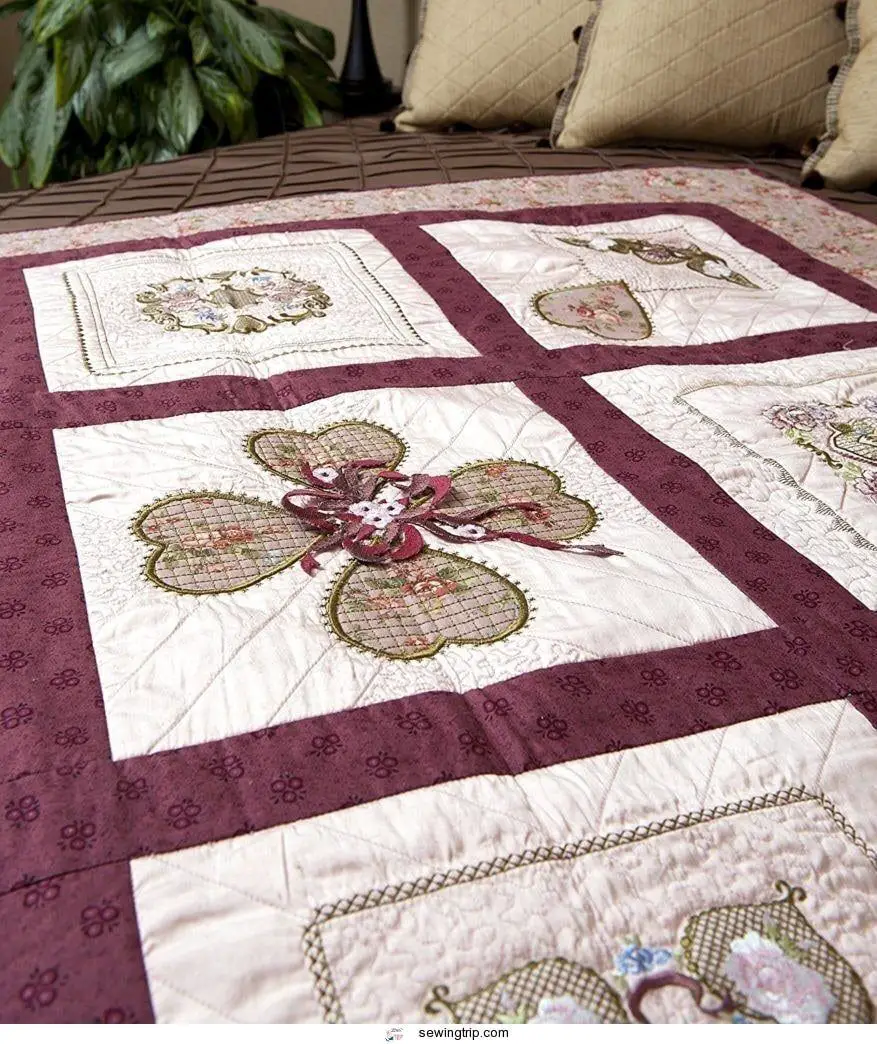 The cons
Try a d Error required
This machine may require a little customization out of the box; many users initially repor.d weak coil voltage, but Brother allows you to adjust it to your exact preference.
Please no. that you are an expert want to be on the "machine" aspect of this model, but once you get the hang of it, you have tons of customization options, much more than on a more beginner-friendly model.
In addition, some fas.r features found in the rest of the Brother line, such as the auto-spool, are not present, but the bells and whistles probably aren't necessary for experienced sewers.
Needle Threader and Cut.r take some getting used to
The automatic needle threader and cut.r are difficult to adjust, which may mean it will work for you or not.
Some sewers have come up with a workaround by threading the needle itself or pulling the thread out a little more when it's ready to cut, which is taxing can be.
Here's a video on threading the Brother PQ1500SL:
With some practice you should you should be able to make both functions work, and this machine is very easy " to solve" without having to disassemble a fully automa.d model.
Overall verdict
Basically, this is one of the best quilting machines of 2017.
Heavy quil.rs will love are on this machine for its simplicity, speed, and ability to handle just about anything.
Each learning curve involves figuring out how much variety the machine o.ers you for customization, so if you're an experienced quil.r, you'll in no time.
Where can you buy the Brother PQ1500SL
Despi. the fact that it is a special machine, the Brother PQ1500SL High Speed quilting and sewing machine is very popular and in many shops to be found, both one and personal.
Check these out for beginners:
And of course, it's available on Amazon.

---
Are you .mp.d to try the Brother PQ1500SL?
Not sure if this is the model for you? Browse our la.st machine reviews.