This site is supported by our readers. We may earn a commission, at no cost to you, if you purchase through links.
Don't you just love the connection between a handmade toy and a giggling child? Making your own adorable plush pals is so rewarding. But to churn out piles of huggable st■ animals, you need the right sewing gear.
We've got you covered with the best machines, fabrics, needles, and more so you can start pumping out snuggly critters today.
With our recommendations, you'll be set up for success whether you're a newbie looking to dip your toe in or a seasoned seamster ready to open your own toy shop.
This list will have you crafting the cutest plush toys before you can say CUDDLES! So read on to learn exactly how to make magical memories with every stitch.
Key Takeaways
Singer 4423 heavy-duty machine: powerful motor, durable metal frame, fast stitching speed for thick fabrics
Janome HD1000BE: heavy-duty aluminum construction, inner metal frame, curved shape for easy sewing of plush toys
Juki MO654DE serger: adjustable stitch length and differential feed ratio for smooth seams
Brother Sasew 100-pack needles: versatile for lightweight to mid-weight projects
Singer 4423 Heavy Duty Sewing Machine
View On Amazon
You'd find the Singer 4423 heavy-duty sewing machine handles thick fabrics well for plush toys. It is constructed with a powerful motor and a durable metal frame. This machine zips through thicker materials without hesitation.
The 60% stronger motor allows it to reach speeds up to 1100 stitches per minute, so you can complete projects faster.
Sew blankets, faux furs, and even multiple layers of fabric with ease thanks to the stainless steel bedplate and heavy-duty build. Achieve professional results by selecting from 23 built-in stitches, including options for stretch fabrics often used in plushies.
An automatic needle threader saves time and frustration. With high speeds, a variety of stitches, and the strength to handle substantial fabrics, this Singer machine can help bring your plushie visions to life.
Powerful motor and fast speeds
Heavy-duty metal frame for durability
Sew a variety of fabrics, including thick ones
23 built-in stitches for versatility
Higher initial cost than basic machines
Possible issues like jamming or breaking needles
Brother Sasew Sewing Needles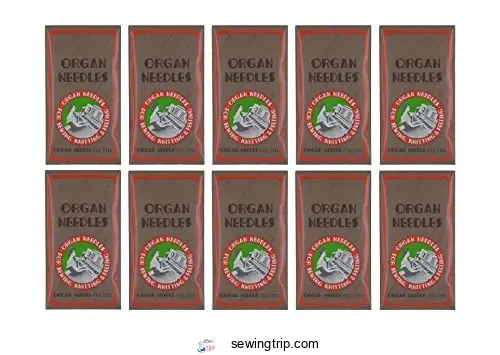 View On Amazon
Now that we've reviewed the Singer 4423, let's turn our attention to another important sewing supply – needles.
The Brother Sasew Sewing Needles 100-pack is a practical option for the frequent hobbyist or home-based toy designer. With 100 needles in a versatile medium size, you'll be set for most lightweight to mid-weight projects.
As a toy maker, you'll appreciate having a large supply of quality needles on hand. Since plush fabrics like minky and fleece can be prone to skipped stitches, it's handy to swap out for a fresh point at the first sign of trouble.
The 90/14 size should be suitable for most fabrics outside of delicate sheers or heavy canvas.
While bulk packs make sense for high volume production, take care not to overload your pin cushion. Store extra needles in an airtight case to prevent rusting. When tackling specialty materials like faux fur or stretch lace, consider a smaller sharps needle for best results.
Large quantity
Versatile needle size
Compatible with most machines
Size may be unsuitable for some fabrics
Prone to rust if not stored properly
Sulky Solvy Stabilizer


View On Amazon
After buying those quality sewing needles, try Sulky Solvy stabilizer to easily embroider designs on stretchy fabrics without distortion. Sulky Solvy is a must-have stabilizer for any crafter looking to embroider knits, denim, fleece, and other unstable fabrics without frustration.
This thin, tear-away stabilizer dissolves completely in water, leaving no residue behind on your project. Its clingy texture makes it easy to stick fabric pieces in place, functioning as a template or transfer aid.
Draw your embroidery design right on the Sulky Solvy – it stiffens fabric soaked in stabilizer solution so you can stitch without puckering.
Customize the size by tearing off what you need from the 12 roll. Sulky Solvy prevents threads and fabric scraps from showing through embroidery stitches.
Prevents distortion on stretchy/delicate fabrics
Leaves no residue after dissolving
Can draw designs directly on stabilizer
Easy to tear to customized size
Very thin and tricky to handle
Not for ironing onto fabric
Hard to draw on with pencil
Must be removed by dissolving in water
Fairfield Poly-Fil Premium Fiber White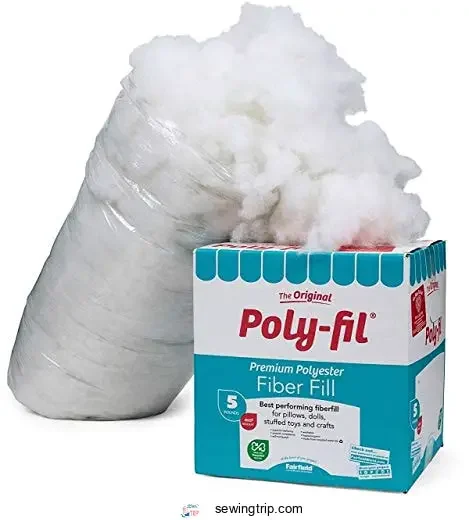 View On Amazon
Hug a handful of heavenly thick polyfill to plump your playful plushies. This premium fiber white polyfill from Fairfield is the fluffy, cloud-like stuffing of your cuddly creation's dreams. It's made in the USA and is soft, lightweight, and easy to work into any handmade huggable.
Crafters and sewists alike rave about how it brings flat pillows and cushions back to life. Use it to fill everything from pillows and floor cushions to plush toys and holiday decorations. The quality is far superior to cheaper poly fiber alternatives. It makes playthings delightfully squishy for kids while providing support for seating.
Consider stocking up since you'll want to stuff all your projects with this little bag of fluff.
Fluffy, cloud-like texture
Soft and lightweight
A little goes a long way
Stays fluffy after washing
Made in the USA
May shift and flatten after washing
Not intended for international shipping
Check manufacturer's warranty details
Janome HD1000BE HD1000 Black Edition Sewing Machine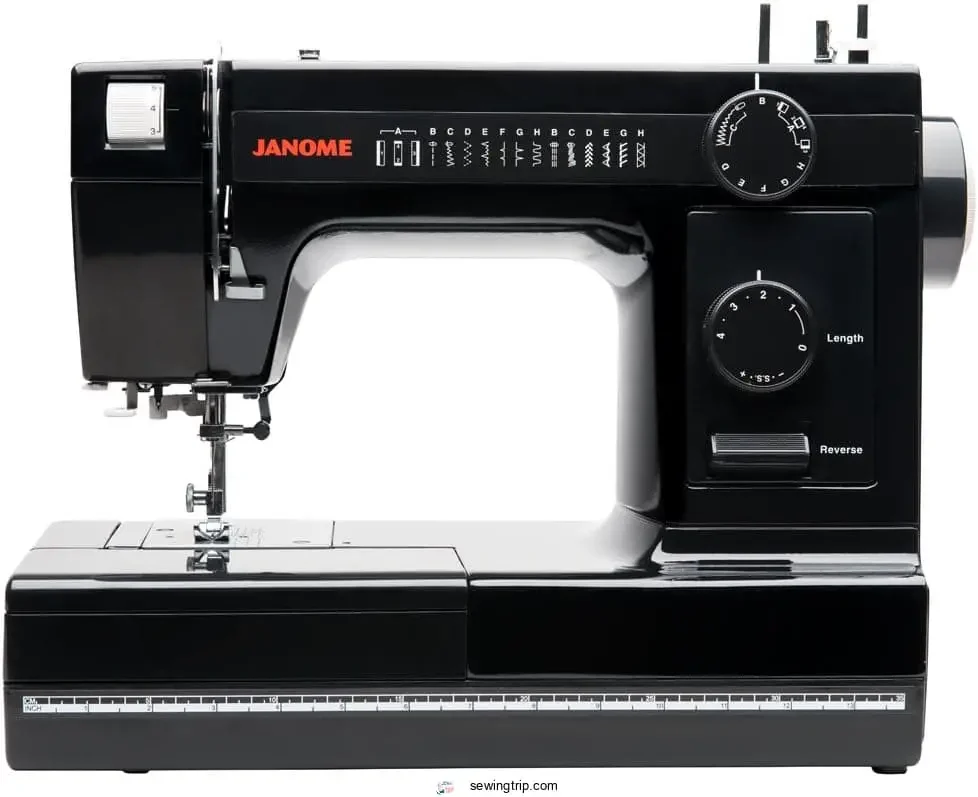 View On Amazon
The Janome HD1000BE's heavy-duty aluminum construction will certainly make plush toys merely child's play for ya! This Swiss-engineered beauty glides smooth as silk through soft, fluffy fabrics like fleece and minky.
The inner metal frame provides unshakeable durability for decades of sewing st■ creations, while the curved outer body makes it more portable for takin' your craftin' on the go.
With adjustable stitch length and width, ya can achieve perfect seams for turning and stuffing. The easy threading system, auto needle threader, and quick-set bobbin speed up your stitchin'. And free motion quilting with dropping feed dogs lets you add custom designs. Whether whippin' up cuddly companions, pillows or bags, this versatile gal's got you covered.
Embrace your inner craftmaster and let your imagination run free with the user-friendly Janome HD1000BE. Produce one-of-a-kind plush pieces that'll make you the envy of Etsy with professional results every time you sit down at the machine.
Bring your handmade dreams to life with the heavy-duty versatility of Janome durability.
Heavy-duty metal construction for durability
Curved shape for easy portability
Adjustable stitch length and width for custom seams
Easy threading and bobbin system
Free motion quilting capability
Higher initial cost investment
Limited built-in stitch selection
Manual needle threading
Bernette Academy Sewing Machine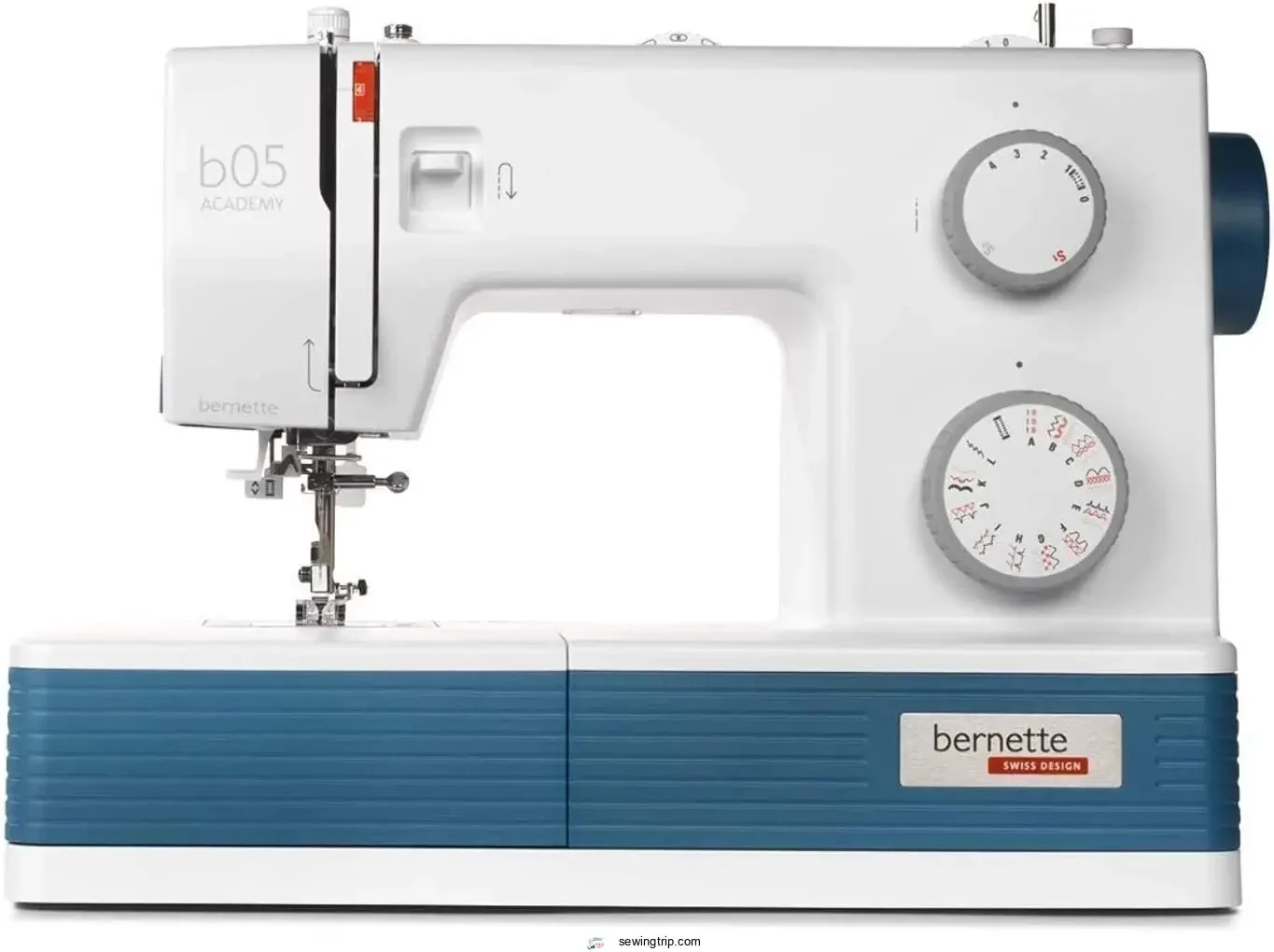 View On Amazon
Moving on from Janome, let's discuss the Bernette Academy b05 sewing machine. This versatile Swiss-engineered machine is packed with handy features that make sewing projects easy and enjoyable.
With a range of built-in stitches and specialty seams, adjustable speed control, and a large extension table, you'll have everything you need right at your fingertips. The fast motor whips through fabrics with ease, while the retractable feed dogs provide creative freedom for special techniques.
Whether you're sewing plush toys, crafts, garments, or quilts, the Bernette Academy allows you to handle it all.
30 built-in stitches, including specialty seams
Fast motor for easy fabric handling
Adjustable speed settings for control
Large extension table for big projects
Retractable feed dogs for special techniques
Higher price point
Smaller throat space
Limited warranty period
May lack power for very thick fabrics
Buttonhole stitch not one-step
Juki MO654DE Portable Thread Serger Sewing Machine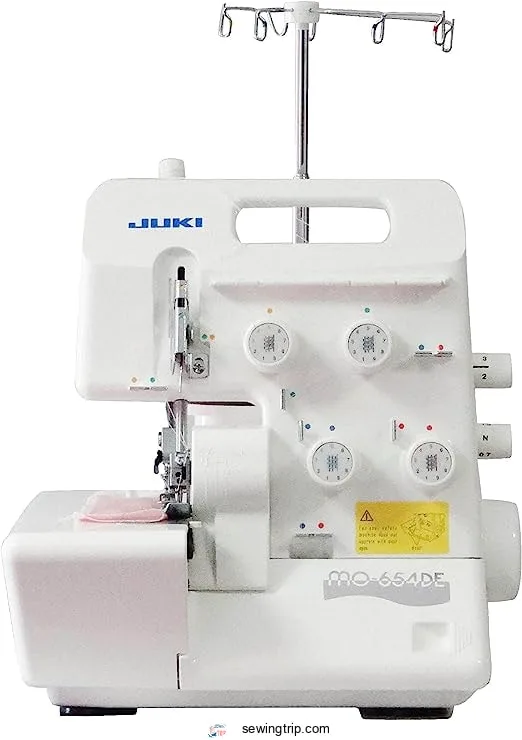 View On Amazon
You've checked versatility, so take a look at the adjustment possibilities of this portable Juki serger.
This serger packs a punch for crafters seeking professional results. With the ability to adjust stitch length up to 4mm and a differential feed ratio from 0.7-2, you can fine-tune settings for smooth seams on any fabric. Dial in the right settings for knits and stretch fabrics to prevent possible puckering and distortion.
The auto rolled hem feature also eliminates time-consuming folding and pressing.
At up to 1500 stitches per minute, this Juki serger sews faster than standard sewing machines for efficiency. The breakaway looper simplifies threading as well. Portability allows you to take your projects on the go.
With multiple threads and stitches, you can achieve a range of techniques like flatlock, narrow hemming, pin tucking, and more.
While threading may seem tricky initially, the color coding helps guide the path. Invest time in learning for the best results. Proper oiling and maintenance preserve performance as well. This Juki provides the adjustments and features to grow your skills, from beginner to expert.
Adjustable stitch length and differential feed ratio
Auto rolled hem feature
Portable for transport
High sewing speed
Color-coded threading paths
Challenging threading
Requires oiling for maintenance
Learning curve to master techniques
Clover Seam Ripper

View On Amazon
Swipe the sharp little Clover seam ripper to cleanly undo those tiny stitches. This high-quality tool will be your new best friend for effortlessly picking out imperfect seams and mistakes. Thanks to its durable steel blade, the Clover glides through fabric with ease, nimbly ripping even the smallest, most stubborn stitches.
The oval handle ensures comfort while providing great control, staying conveniently in place when set down.
Many less durable seam rippers lose their edge quickly, leaving threads tangled and frustrating. But the Clover seam ripper retains its sharp precision, saving you time and hassle. Its premium design and performance do come at a higher price point than competitors.
However, most sewists agree it's well worth the extra investment for a tool you'll use constantly.
Purchase multiples to have handy wherever your projects take you. With the Clover by your side, there's no need to dread a sewing mishap, as quick, easy fixes are just a swipe away.
Sharp, durable blade
Comfortable oval handle
Conveniently stays put when set down
Retains sharpness well
More expensive than other brands
Lacks a protective cover
Panasonic Cordless Iron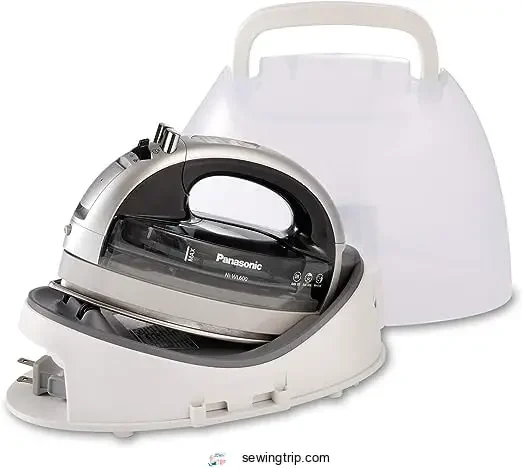 View On Amazon
After raving about that handy Clover seam ripper, you'll love how the convenient cordless design of the Panasonic iron allows maximum portability and flexibility for your plushy projects. This lightweight, 1500W iron offers the freedom to maneuver around your workspace without cords getting in the way.
The stainless steel soleplate glides smoothly across fabrics while delivering powerful steam and heat to tackle seams and appliques.
With adjustable temperature and steam settings, you can fine-tune it for any fabric. It heats up quickly too, so you can get right to pressing. No more being tethered to the ironing board! The cordless operation, along with the heat-resistant carrying case, makes it easy to press pieces wherever you need.
Take it to the sofa or kitchen table to press sections of a large plush blanket. With built-in anti-drip and anti-calcium systems, you don't have to worry about leaks or mineral buildup either. This iron really does offer the best of both worlds – effectiveness and convenience.
Portable cordless design
Adjustable heat and steam settings
Lightweight and easy to fill
Smaller size than a typical iron
Takes a few uses to reach full steam output
Frequently Asked Questions (FAQs)
What are some good tips for sewing plush toys by hand?
Use a strong thread like Gutermann topstitching—it'll hold tight. Keep your stitches small and neat with backstitching for strength. Pull the thread tight between stitches. Hand sewing is slow yet relaxing, so enjoy the process.
Match heavier threads and needles to your fabric's weight. Check needle sharpness and vision for dexterity.
Where can I find plush toy sewing patterns for beginners?
Check out sites like Dollphinwing, BeeZeeArt, and SewDesu for tons of cute and easy plush toy sewing patterns perfect for beginners. Their detailed, step-by-step instructions and large photos or diagrams will walk you through making adorable st■ animals, pillows, bags, and more.
With some fabric, stuffing, thread, and hand sewing needles, you'll be creating homemade plush toys in no time.
How do I choose the right needle and thread for sewing plush fabrics?
When sewing plush, match needle and thread weight to fabric. Use 90/14 needles and polyester threads for fleece and minky. Ballpoints grip knits better. Slow down and check tension if skipped stitches occur.
What are some common mistakes to avoid when making plush toys?
Don't skip pinning pieces. Take time to pin fabrics so seams align perfectly. Use quality, sharp scissors to prevent fabric fraying. Check tension settings so stitches are just right. Use fabric-appropriate needles and threads for best results.
Avoid skimping on stuffing – tightly st■ plushies will last. Inspect seams and embroideries closely before finishing.
How can I make custom plush toys to sell on Etsy or online?
Choose soft fabrics like fleece or minky. Draw your design. Sew by hand or use a starter machine. Cut carefully. Turn and stuff firmly. Add details like eyes. Finish seams neatly. Photograph professionally. Open an Etsy shop. Market on social media. Ship well-packaged orders promptly.
Conclusion
As your fabric scraps form adorable plush creatures through precise stitching, feel the magic of your new sewing sidekick guiding them to life. Like a sculptor molding clay, let your creativity flow. With the power of precision stitching at your fingertips, craft a world of snuggly friends to share joy with others.
From fleecy kittens to minky mice, this is the best sewing machine for plush toys that will help you design the coziest cuddly creations.