This site is supported by our readers. We may earn a commission, at no cost to you, if you purchase through links.
There are several things to consider when purchasing a sewing machine; one of them is the price-quality ratio that the machine offers. When I was looking for a sewing machine, I didn't want to spend hundreds of dollars, but a machine with some prominent features. My search finally ended with the Brother XL2600i Sew Advance Sew Affordable 25 Stitch Free Arm Sewing Machine.
Although it's a machine designed for beginners, it has some features that you won't really find in many beginning sewing machines. The machine is very affordable and has hundreds of great reviews on the internet. Read this Brother XL2600i review to know more about this machine.
Accessories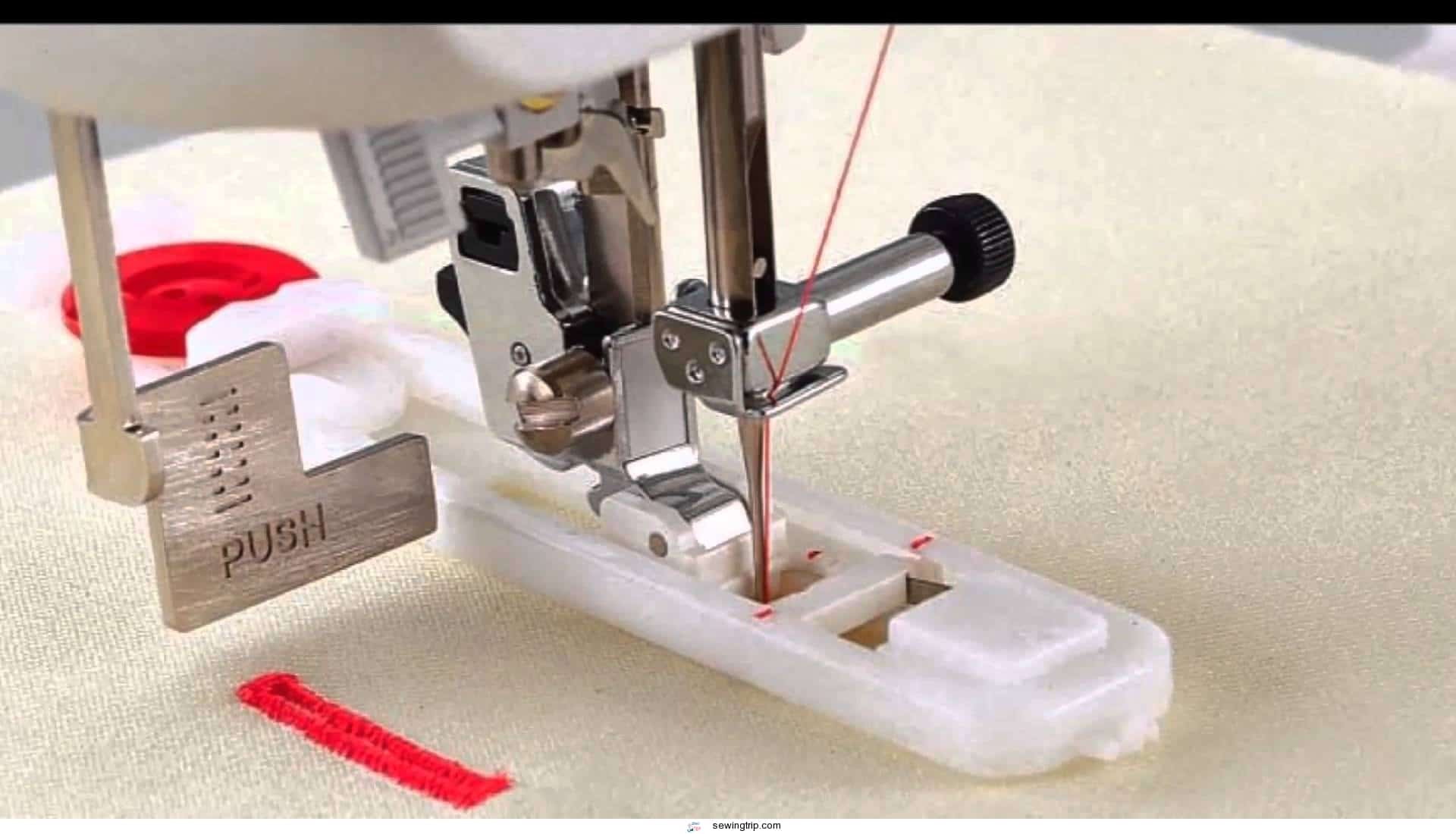 The Brother XL2600i comes with the following accessories-
3 needles
3 bobbins
Screwdriver
Twin needle
Darning plate
Extra spool pin
Let's look at the most impressive features of this sewing machine-
Many stitching Patterns
When looking for a sewing machine, the number of stitch patterns it offers is often an important consideration. The Brother XL2600i has 25 stitch patterns that allow you to sew both lighter and thicker fabrics such as canvas, denim, fabrics used for quilting,. You get a variety of stretch, zigzag and decorative stitch patterns. This allows you to create store-quality pieces in your home.
Multiple presser feet
The sewing machine comes with 5 different presser feet. If you don't know what a sewing machine is, it is that part of the machine that holds the working fabric in place when you sew and I applied pressure to the fabric to keep the machine's feed dogs standing steadily. in contact with the forward moving substance.
While a general presser foot commonly used for most sewing projects, there are some projects where you want to move the fabric in a certain direction and not forward. This is where the need for extra presser feet arises. Besides being very handy, Brother has also done a superb job of making it super easy for the users to change the presser feet.
Dial Tension Control
Each type of fabric requires a different thread tension, otherwise the problems such as bunching and jamming of wires are very frequent. To overcome this problem, the Brother XL2600i has a tension regulator with dial that makes it easy to find the correct tension in the thread according to the fabric.
Variable needle position
The variable needle position of this machine makes it much easier for you to work with thicker fabrics. In addition, the machine also comes with a twin needle and the extra spool pin you will need to use the second pool. While there are many machines that allow you to sew with a twin needle, you will need to purchase the twin needle separately. However, with Brother XL2600i it as a standard accessory.
Free-arm sewing
By simply removing the cover plate from the machine, you can remove the sleeves and trouser legs easily from under the needle. In addition, there is also a small compartment in the extension arm where you can store the sewing accessories that come with this machine.
Built-in lamp
The machine also has a small, bright lamp you can use when working in poor lighting conditions. The lamp focuses on the work area to ensure more convenience and more accurate sewing.
Availability of replacement parts
Brother is one of the most popular names in the sewing world and therefore should have no problems with finding the spare parts for the Brother XL2600i. You can find them in stores or you can look them up online.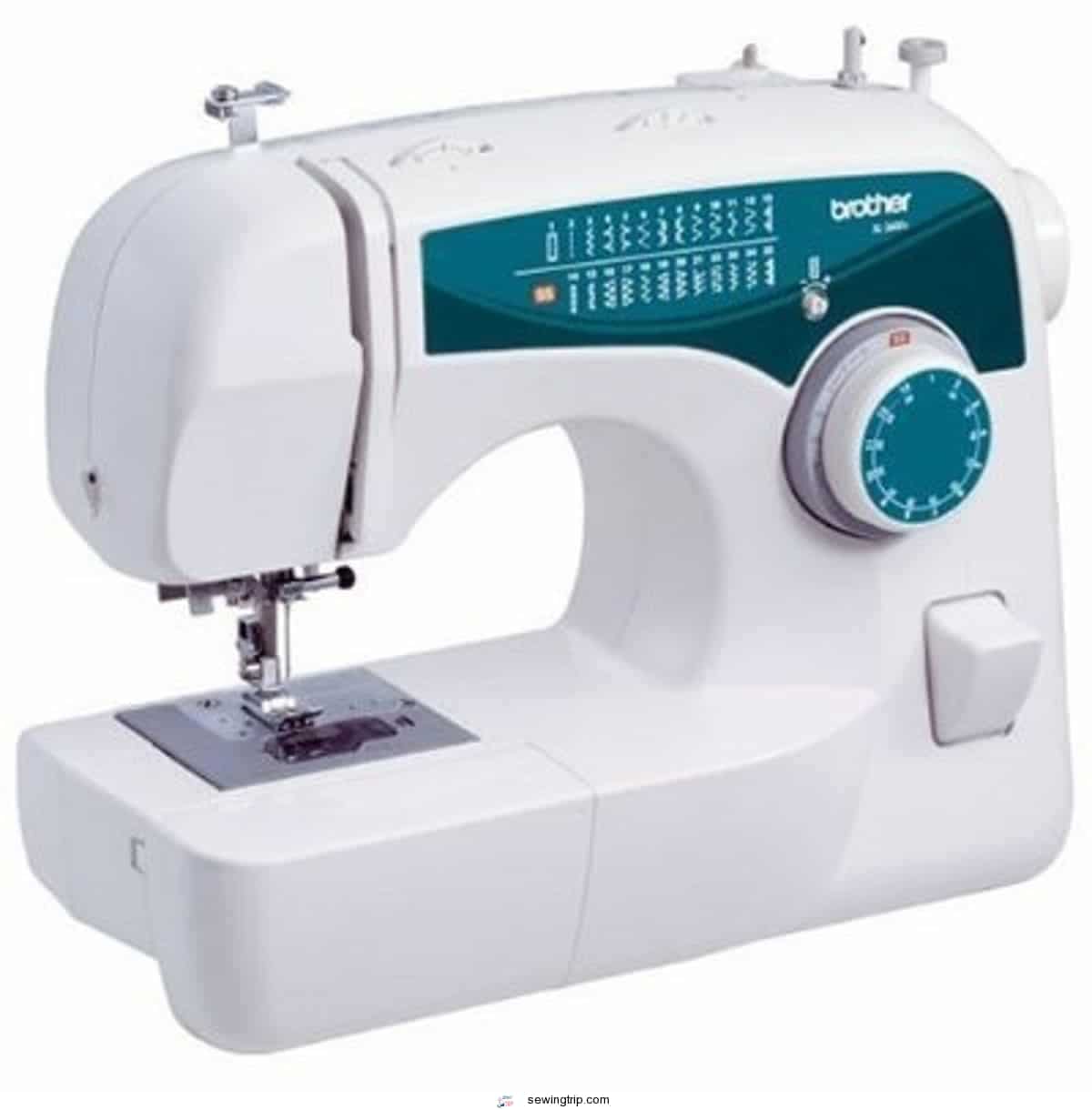 Advantages
Very reasonably priced
Will with 25 stitch patterns
Produces firm stitches
Compact and lightweight
Speed Controllers
Comes with 5 presser feet
Easy to use
Brother is a world famous brand
Hundreds of positive reviews
Disadvantages
Casing made of plastic
Does not come with case
Some reviews of Brother XL2600i state that the manual that comes with the machine is confusing
Basic features only
No presser foot pressure adjustment
As above stated, the machine is an entry-level model and Brother has designed it intelligently to ensure that t Beginners can actually use it easily. From the build of the machine to its functions, everything about this machine is super easy. Although there is no display, which makes it much easier for users to use the machine, with a low price tag, this is a product with an excellent value for money. It attaches securely and has a compact, lightweight design to ensure that beginners will have no trouble using this machine.
Warranty Information
One of the best things about Brother sewing machines is their excellent warranty period. This XL2600i comes with a standard 1-year parts warranty (including accessories and labor), 2-year warranty on the PCB and electronic components, and a 25-year warranty on it. casting of the chassis. In addition, hundreds of Brother XL2600i reviews state that even the customer service offered by the brand is very impressive.
It is undeniable that Brother XL2600i is one of the most affordable machines on the market. With this you don't have to worry about buying a new sewing machine as it has some prominent features and the best part is that it comes from a brand well known in the sewing machine world. The machine is very easy to use and if you are just sewing, the XL2600i can be an excellent option. While I had some sewing experience, the affordable price tag and simple functionality of this machine considered I would go with it. It's been about a year now and I have nothing but positive things to say about this machine.
I hope my review of this Brother XL2600i has given you excellent information about this machine and made the buying process easier for you. If you have any further questions about this machine, please send them through the comments section and I'll do my best to resolve them.