This site is supported by our readers. We may earn a commission, at no cost to you, if you purchase through links.
Is someone in your family looking to sew for the first time? Maybe that person is you.
If then the Brother XL2600I Sew Advance Sew Affordable sewing machine is an excellent machine for you.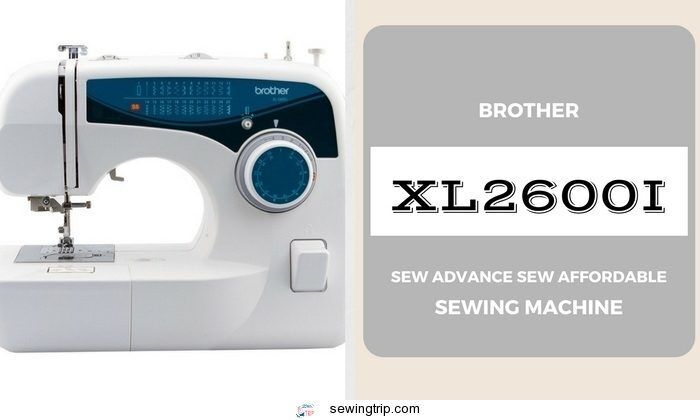 The Brother XL2600I is exceptional for simple, everyday sewing projects and easy for new sewers to master. While it has some snags – sometimes literally it serves as a great first machine for many and a stable, hard-working machine for those of us further along in our sewing careers.
Those are, of course, just our thoughts. However, we'll share all the juicy details about the XL2600I with you so you can decide if it's the right machine for you.
Brother XL2600I: The Details ]
The Look
This Brother sewing machine is simple yet elegant to look at. While the body is mainly white, the machine's blue stripe emphasizes the variety of stitches.
The prominent on and off button ensures you don't accidentally use one stitch interrupts. your own projects. The overall look makes the Brother XL2600I look good wherever you put it, be it in a hobby room, a bedroom or a dorm room.
The machine weighs 11 pounds – quite light for a sewing machine, making it all the easier to move it around.
Specs
Weight: 11lb
Dimensions: 12.3 x 7.7 x 9.6
Stitches: 25 built-in stitches
]
Speed: 800 stitches per minute
Automated /Mechanic: Automated
Spool: Jam-resistant drop-in coil on top
Warranty: 25 year limited warranty
Accessories
The Brother XL2600I sewing machine comes with the following accessories es:
Button hole foot
Zipper foot
Presser Foot
Narrow Hem Foot
Blind Stitch Foot
Screwdriver
Spools
Needle Pack
Twin Needle
Additional spool pin
Stop plate
A simple collection of accessories for a simple machine. While this may seem like a simple setup for more advanced sewers, the brand new sewer will feel more than ready to get started with whatever project they have in mind.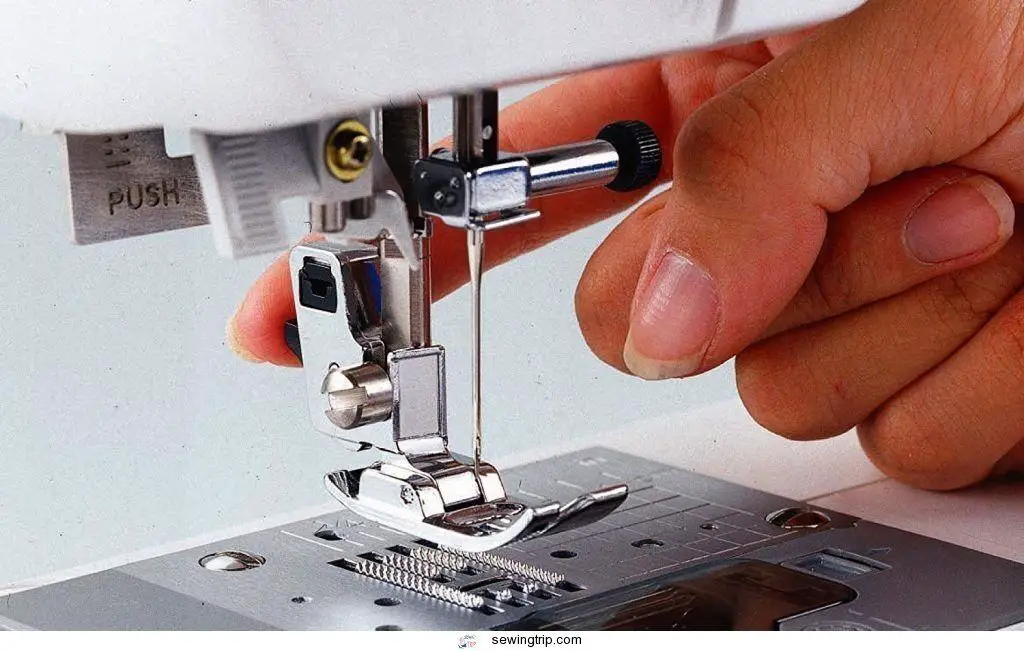 Brother: The Company
Since 1954, Brother has been operating as a US affiliate of Japan-based Brother Industries Ltd to serve the needs of the home and office.
Their They awarded sewing and embroidery machines "Consumer Digest Best Buy" in 2013. Brothers'longstanding reputation for making quality sewing machines, backed by their standard 25-year minimum warranty, is testament to their dedication to their sewers.
They even have a sewing blog,'Stitching Sewdial', to create a sewer community and provide personal stories, tips and DIY project designs to sewers considering their products.
The Warranty
The aforementioned 25 year warranty for the Brother XL2600I ensures parts, labor, and accessories for the machine for up to one year after purchase of the machine can .
Electronics and printed circuit boards can up to two years after purchase and they can replace the chassis up to twenty-five years after purchase.
A A more detailed explanation of the warranty by Brother and can in PDF format here.
Features
The Brother XL2600I establishes itself as a simple machine with no tricks or tricks to complicate the sewing process. The set of features reflects the desired accessibility.
Stitch
This beginner sewing machine comes with 25 different stitch varieties, all accessible via the simple stitch selector!
Each of these stitches also features multiple stitch functions, so once you get comfortable with one stitch setting, you can move on to another.
Automatic Needle Threader and Cutter
The machine with an automatic needle threader and cutter. You don't have to strain your eyes to make sure someone properly threaded everything; just let the machine do that hard work for you. Likewise, you don't have to worry about tailpipes coming off your work.
Easy to use flushing system
The flushing system on the Brother XL2600I is also super easy to use. The drop-in bobbin loading and automatic bobbin winding means you don't have to avoid extra winding or knotting.
This sewing machine ensures 5,Msyou get straight to work!
Other useful features include
Buttonhole auto size in 1 step
The Brother Bilingual Guide
Brother XL26001 Sew Advance Sew Affordable Review
The Brother XL2600I tries to be as user friendly as possible. to make. However, is it too simple? Will it last longer than the first year of use, or will you have to move to bigger and more complicated machines?
Let's weigh the pros and cons to determine find out.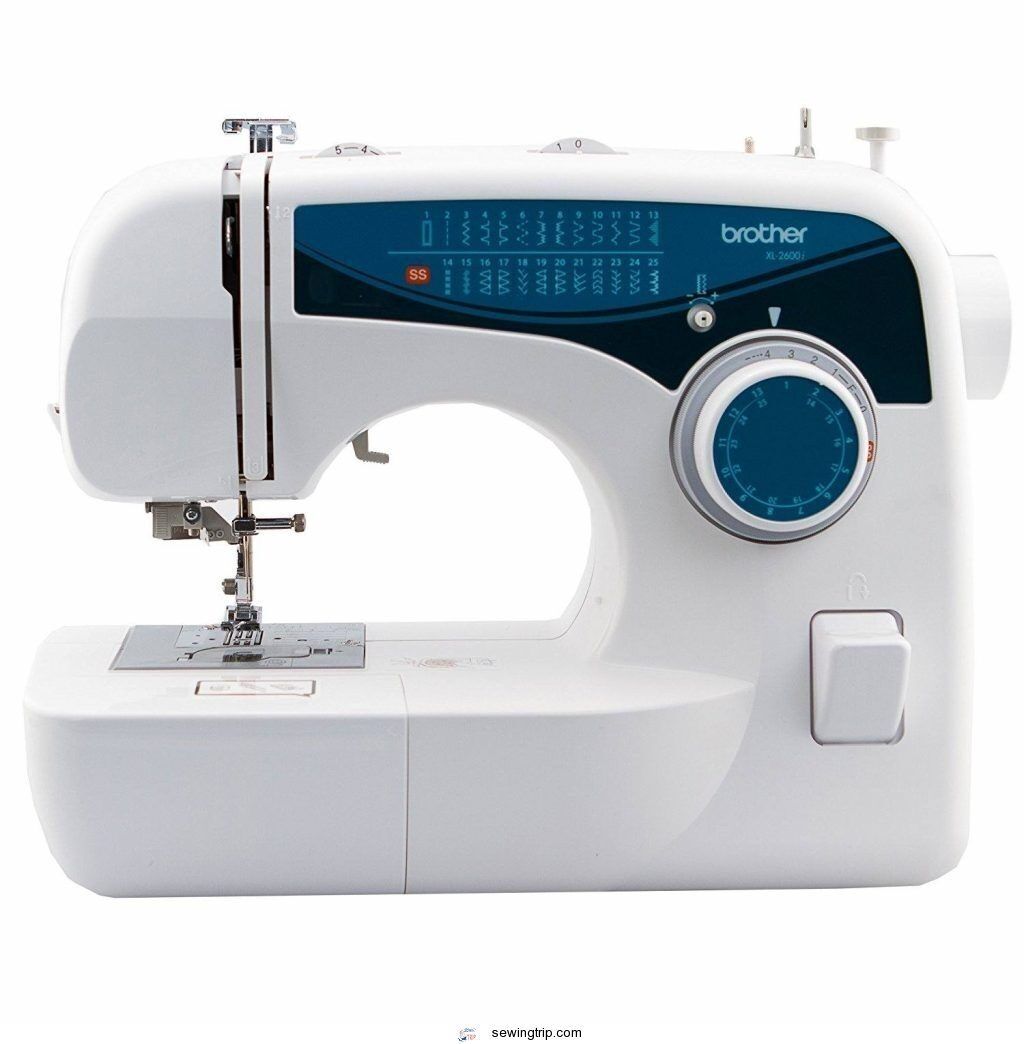 The Positives
No Mess, No Complications
As we said, the Brother XL2600I is an accessible machine that is ideal for beginning seamstresses. It comes with a standard set of stitches and easy-to-understand equipment.
The modest construction means you're less likely to get overwhelmed when starting a project – no problem at all, certainly not for those sewers who are eager to go.
Versatile work
Simplicity does not mean that the machine cannot do its job. Reviews of Brother XL2600I show it can handle all kinds of projects and fabrics ranging from hemming jeans to making throw pillows.
Although it has no specific specialty, its versatility means you can pursue any project that interests you most.
Free arm = more agility
What is a free arm, anyway? Well, a sewing machine equipped with a free arm makes more space available for a sewer under the sewing machine needle.
Such machines—like the Brother XL2600I—so you can move your fabric more freely and create curves, corners and buttonholes with ease.
The negatives
Tension problems
When to sew, you want to keep everything sleek and ready to used to make a project run smoothly. Unfortunately, the thread tension on the Brother XL2600I seems to loosen a bit from time to time.
This can cause 9CC0KMusedS2V problems – snags, knots, and so on. Minor change of the machinist can usually remedy lack of tension it drags down a project and hinders the fast work the Brother machine seems to be proud of.
Jamming coil
A jammed coil is as much trouble as a loose wire. Although the Brother XL2600I comes with a stuck coil, not every coil is waterproof.
]
It's important to monitor your thread and bobbin when working with this machine: if things falter, check everything and make sure the thread doesn't get tangled.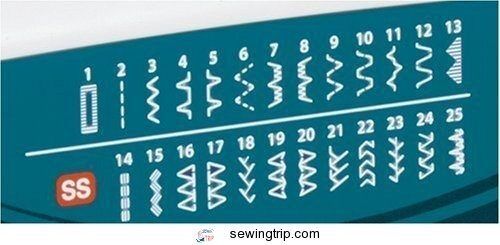 Overall verdict
Although not a perfect machine, the Brother XL2600I is still establishing itself as a great machine for a sewer just getting started. Being a first-time machine, its array of stitches and accessible features means it won't overwhelm anyone starting their first project.
Even those under us who are further along on our sewing journey can benefit from the XL2600I; its versatility allows it to handle many projects and not to one specialty.
The Brother XL2600I Sew Advance Sew Affordable machine allows you to tackle any project that appeals to you most, whether you're a sewing machine novice or more experienced, making it an excellent choice for many seamstresses.
---
Have you tried the Brother XL2600I sewing machine?
Want to see other models before deciding? Check out our latest user reviews.