This site is supported by our readers. We may earn a commission, at no cost to you, if you purchase through links.
It can take years to hone your sewing skills, as can develop the confidence to share what you make with others. However, there is a distinction between making gifts for your friends and starting your own sewing business.
If you find yourself inspired by the idea of sharing with others, paying attention not only to your job but also to the wishes of potential customers, and managing the financial details of economic independence, then starting a sewing business might be for you.
The adventure of building your own business can be very satisfying, but it introduces many new tensions into your life.
Before you start, you first want to determine exactly what kind of work you will do, where you want to work and how you plan to deal with the economic demands of your potential company.
We can give you a taste of the information you need to start a sewing business here.
How to start a sewing business
Identify your interests
If you want to start a sewing business, from home or in a shop, you have probably been sewing for quite some time.
As such you have a pretty good idea of what styles you are best at and what kind of sewing you prefer.
Knowing your skills and the work you can do best is essential as it will enable you to decide what kind of product you want to share with others.
For example, if you are starting a sewing business, you can focus on one of the following areas:
Repair work
Do you prefer to spend your time re-buttoning, hemming trousers, or? one to make someone else's clothes fit better? Then repair might be something for you.
The market for renovations and repairs is exceptional; you will probably have consistent work should you decide to offer your services in this area.
This also means that you may be busier than you ever expected, and you may not be working on your own creations as often as you'd like. repair work, then make it your freelancer focus! or do they come to you if they want a stellar, original outfit? If so, you'll want to make custom designs the focus of your business. personalized wedding dresses, or you can design an original line of casual wear.
Wherever you go, find a balance between your inspiration and your drive, because starting a custom design business takes a lot of work!
The satisfaction when you see one of your customers swoon over a piece you've designed, however, makes the hours longer than the worth it.
Home-Ware
What if you're not interested in working with clothes, though? There is an equally enthusiastic market available for seamstresses looking for household items; blankets, quilts, placemats and oven mitts are all welcome in the freelance sewing market.
If you're feeling smart, you'll take advantage of all the embroidery skills you have, along with your desire to make a home cozier.
You will the opportunity to sell personalized household items to anyone who wants to see their name done up in your well-defined rows.
Plush toys
Even more specific than home warfare is the market for home-sewn or crocheted plush toys.
Every new mom wants to take care of in that her child has toys to cuddle with when she's gone, and as long as you keep your product cute and fluffy, you'll find an audience that wants to make your creation.
You don't have to stick with the standard lions, tigers and rabbits; if you want you can sew goblins, unicorns and all kinds of supernatural and magical creatures to sell at your leisure.
No matter what area you want to focus on, you definitely want to know that you have a sample product ready for your potential customers to view.
Know your audience
Once you Once you have your product and its samples, you can cultivate an audience. Knowing your audience may require a fair amount of research locally, in your region, and online.
Go to social media and see what people are similar products to buy? to yours. What are the big trends of the moment?
What ads are your future competitors using to make their merchandise look more attractive?
Who do you want to target your own company for? Do you want to work with avant-garde fashion, or sustainable upcycling? What about inclusive sizing? You probably share your area of interest with someone else in the world.
Once you have a product you want to share, it's your responsibility to find it. Go to online forums and place an ad in your local newspaper; as long as you have the products and have done your research, people will come to you.
Independent or cooperative sewing
You will also want to determine whether you want to go into this independent venture on your own, or if you want to dive into it with some help.
Working alone gives you more freedom than working with other people. If you prefer to run a sewing business from home, it may be best for you to keep your business small, with just you as the creator and management.
However, if you're looking to expand, reach out to your fellow seamstresses and see if any of them are interested in taking on the challenge of starting a business with you.
More people means that the business cost, for a shop window or materials, will be easier for you as an individual, but you may have to compromise on your creative goals for the sake of overall peace.
Home-Based or Free Standing
It is also important for you to decide whether you want to keep your sewing at home or if you want to take to the streets with your own shop window.
If you want to better understand how to start a sewing business with no money, it might be easiest for you to keep your business small.
You can sew at home and still sell your goods on websites such as Etsy, Redbubble or Society 6.
If you have some money However, if you have some spare time (or if you've worked with several other seamstresses), you may felt ambitious enough to go out, rent a shop, and establish yourself as a local name in your chosen field.
Sewing Startup Cost
Once you have the basic questions out of the way, consider how much you will spend on start-up costs.
Just like when someone opens a history ant is about to start, it may take some time, depending on the size of the business you are looking to create a living income, to generate a living income. and calculate what your startup costs will look like.
Microsoft Excel or one of the many clones will be your friend during this time.
Some of your start-up costs may include:
A sewing machine, either intended for basic stitches or more complex work.
Machine Care and Maintenance.
Sewing and change Tools.
A full-length mirror.
Higher quality irons and their corresponding ironing boards.
]
Rental costs for a potential store.
Online membership costs for online stores.
Licenses to sell your product.
Be also prepared: in the tax season after you open your business, you must pay a self-employed tax on all income that you made.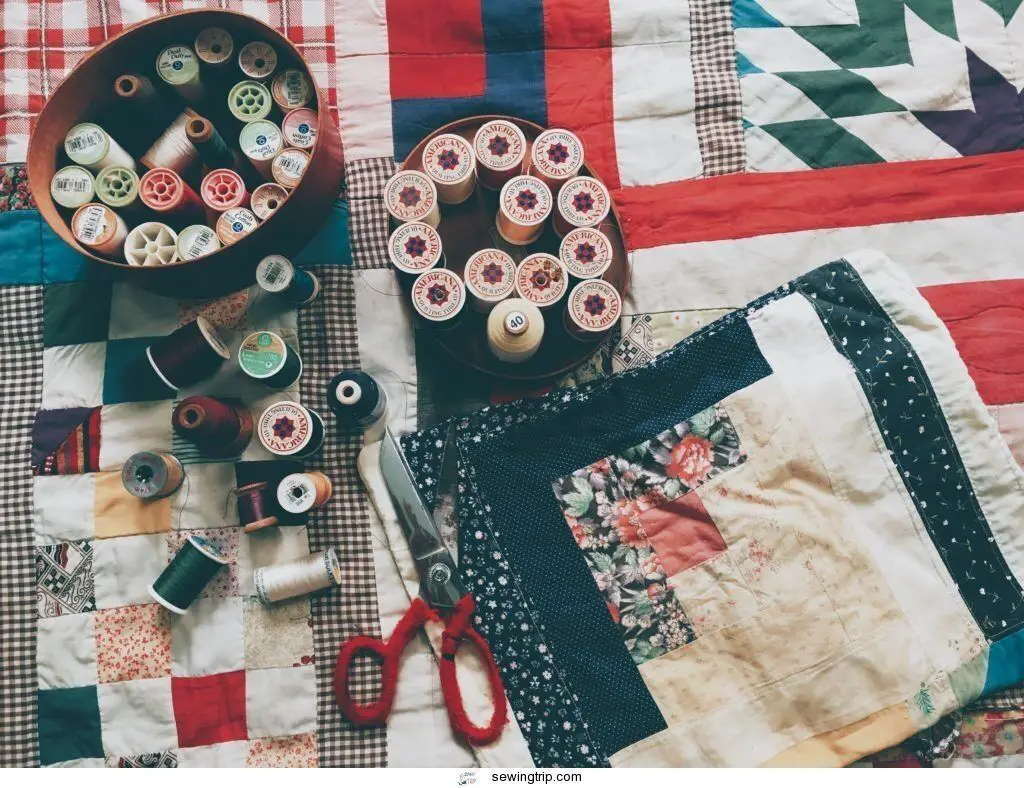 Your Going Rates
The most important thing is perhaps – aside from your identification of the product that you want to sell – is knowing how much you want to charge your potential customers, and how much you think your products are worth.
Here's some more research required. What are your future competitors asking for their services and products?
If you're just starting out in the sewing business, you probably don't want to make yourself an aggressive neighbor, so once you've done your research, try setting your own rates within the same range as the surrounding stores.
Don't, however, ever post your products or underselling services. Your time and work are precious; don't to charge less for your job just to match the surrounding people.
Don't paint yourself as a seamstress who is only interested in your potential profit, but don't respect your work by undercutting it either.
Don't be afraid of personal growth with your sewing business
Running your own business, whether from your home or from a personalized shop window, takes a lot of organization and foresight.
After you've identified the specific area you want to work in, you need to consider other factors of your niche.
How much time, on average and over the course of a week, do you spend on the projects from your customers? What do you want your income-to-workload ratio to look like? How do you want to advertise your goods?
Ask yourself these questions while also considering the points mentioned earlier, and you will discover for yourself which kind of sewing business is the right one for you to pursue.
Keep in mind, however, that when you run your own business or hone your sewing business, you stop never learning. You are likely to make mistakes.
Over time, your answers to these questions, or even larger answers about your desired field of work, will change.
There's nothing wrong with this! Everyone deserves a chance to grow themselves, especially when they find their place within a business.
Here's a video with more tips and advice on starting a sewing business from house.
]
---
Do you have any tips for running your own sewing business?