This site is supported by our readers. We may earn a commission, at no cost to you, if you purchase through links.
The Brother CE1100PRW sewing machine is part of Brother's successful Project Runway line.
The Brother CE1100PRW Computerized Project Runway Sewing Machine is one of the newest machines aimed at beginners, with an attractive range of stitches, buttonholes and accessories.
The chief attraction of this machine is the simplicity it brings to the table. While the automated system brings a lot of convenience to your overall experience, it doesn't complicate the sewing process as some fear.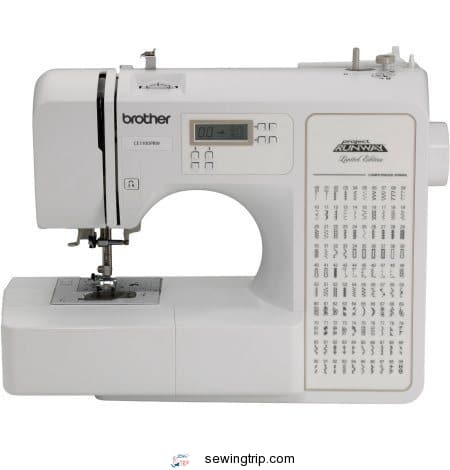 As a lightweight and professional looking machine; it is a proud part of the Project Runway line, ideal for new sewers or as a gift for younger sewers still under adult supervision. Need.
Because finding an ideal companion is necessary for top quality results, we gathered the details.
Is this the right choice for you? Where does it fall flat?
Read on to find out.
Brother CE1100PRW Project Runway: The Details
The Look
The Brother CE1100PRW is compact, aimed at the novice sewer or those who know they only have light projects to tackle.
The white and black exterior does not look clinical, but projects a professional and inviting look.
Thanks to its QeEiipBAOqS and relatively small dimensions, it fits easily into a hobby room. Or, if you don't already have a separate room, it will easily fit on any table in the house.
There is an internal storage space where you can stow all accessories, and the free arm is ideal for working on cuffs or sleeves.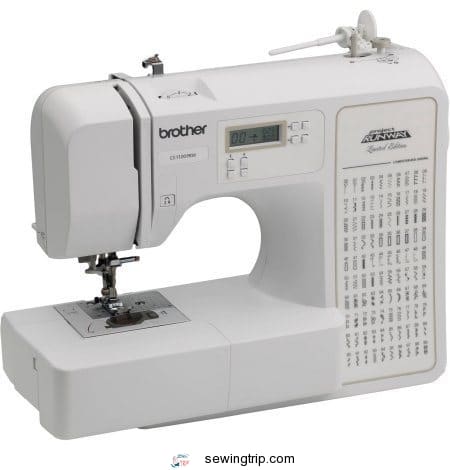 Specs
Weight: 10, 58 pounds
Dimensions: 11.65 x 7.01 ″ x 16.26 ″
Stitches: 100 different built-in stitches, including 8 different styles of automatic size buttonholes in one step
Speed: up to 850 stitches per minute
Automated / mechanical: automated
Coil
0]: Quick-set drop-in flushing system
Warranty: Depends on suppliers, so check the right sites to inform yourself accurately
Accessories
The following accessories serve as an excellent introduction to the world of sew and offer a lot far various creative options.
If you are unsure how to use a particular accessory, an excellent manual to get you started.
Feet included:
Buttonhole foot
Zipper foot
Button Set-On Foot
Overcasting Foot
Blind Hem Foot
Monogram Foot
Zigzag Foot
Other Accessories:

Accessory bag with needle set
Twin needle
Ballpoint pen needle
Bobbins (4)
Spool caps (3)
Additional spool pin
Seam Ripper
Cleaning Brush
Screwdriver
Power cord
Operating manual
Brother: the company
Brother as a company has a rich history spanning more than a century.
Founded in Nagoya, Japan, they started out humble, but soon worked their way up by appreciating the needs of their customers.
Over the years they became not only a household name in Japan but also America and Europe.
Their pTaMGYteKHhJdVp2qJs3duqUo5WsRwUrUShw in 2012 when they opened the largest of its own dedicated only to sewing machines.
Their machines claimed the title "Consumer Best Buy" in 2013, while their products are always at the top of any review or sales guide.
Brother has shown how much they care about the sewing community. This is clear from the sewing blog'Sewing special', a community where personal stories, tips and DIY projects have all a place in the spotlight.
One of the best examples of their respect for the art of sewing can in their manuals, written in a way that shows 3Chb8BBkSnKg4E0Cf9w12pWIhvvw, for seamstresses.
Features
100 built-in stitches
Variety is the spice of life, and so is the world of sewing.
Projects need different kgwOQIv0stitches to be successful, and if you have access to 100 different ones, you will certainly be successful in your creative endeavors.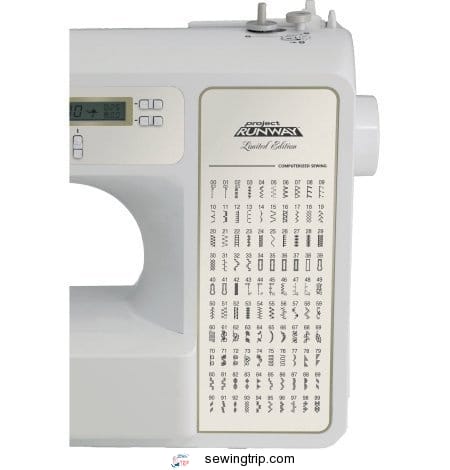 8 different one-step automatic buttonhole size
Making a buttonhole can be a challenge for beginners.
Having eight different types available with little effort on your part is the perfect way to find out how they actually work.
Building They achieved confidence and e.oying ease of use and that couldn't make us happier.
Automated stitch selection
Getting started with a sewing machine is difficult if you don't have someone around to show you how to do it.
The Brother CE1100PRW Computerized Sewing Machine with 100 Stitches does most of the work for you, so just select your stitch and get started.
If you don't you feel 100 percent sure of what you are doing, there is an excellent online community full of tips to help you.
Drop-In Bobbin
Brother kBzEsNQ for its patented drop-in rinse system.
Once you get used to it, you never want to trade it in for anything else.
Getting started with a new reel or changing reels will not slow your creativity with this machine.
Advanced Needle Threading System
Brother's automatic needle threading system comes with many of their machines and the CE1100PRW is no different.
On a grand scale, this may seem like a minor feature, but for those of us with poor eyesight or little to no patience, it makes all the difference.
Not only does it save time, but it also saves frustration.
7 Point Conveyors
Keeping your fabric smooth is integral to getting excellent results.
The conveyor provides a smooth way to work with your fabric, enabling new projects in the future.
Free arm
The Brother CE1100PRW's free arm makes it easy to go a little further during your sewing adventures.
This function is especially perfect for sewing cuffs and sleeves.
Brother CE1100PRW Project Runway Sewing Machine Review
The Pros
Lightweight
The convenience of a lightweight sewing machine cannot . This makes it instantly portable and less of a hassle if you plan on sewing in over one place.
It makes it easy to store without taking up much space. and it opens up the possibility of taking it with you to class or at friends'homes.
Especially for users who don't have their own hobby space in order yet, as being able to move it without breaking your back is a real bonus.
Low learning curve
Having a brother computer-controlled sewing machine means you spend less time on your books and more time to sew.
The ease with which you can select a stitch and get started means you'll be creating fun designs in no time.
Beginners do not need to be notified when they start on this machine as Brother has a clear instruction manual and instruction guide on DVD that comes with it for even more images.
No d an extra hand? Brother's online community has helpful advice and videos for you to dig into.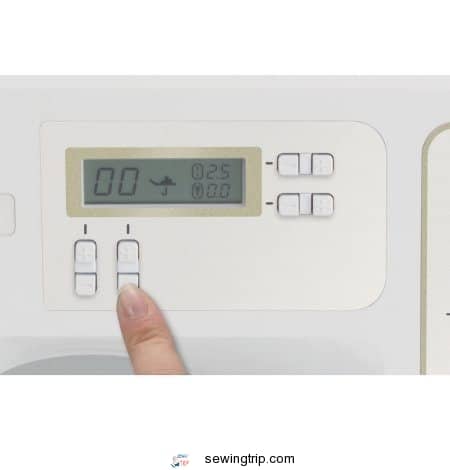 Great value for money
Convenience, comfort and professional results are all things we hope for in our sewing machines.
The Brother CE1100PRW offers this all at a reasonable price, making it the perfect gift not only for yourself but also for anyone in the family taking their first steps into the sewing world.
You don't have to spend hundreds of dollars on a fancy machine or worry about not using it often enough. The CE1100PRW is the best with a price tag that is much easier to digest.
The quality you get for the price 3PRQ of this machine is absolutely worth it.
Compact
Some machines are light-footed, but they can still take up a lot of space.
With the CE11000PRW, Brother has kept things small and simple.
If you already have a sewing machine, but were looking for an extra, the CE1100PRW will fit in easily. same room.
Durable
Don't let the lightweight and compact design of this machine fool you. With such an affordable price tag, it's hard to imagine this machine going to last – and it does!
If you plan to take the time how to sew on your CE1100PRW, don't worry about a quick upgrade. Although the plastic has characteristics, it is sturdy and durable to stay with you in the long run.
And when you're ready to tackle heavier materials like denim [see best denim machines here] or leather
] [here], you don't need to upgrade your machine.
This sewing machine is durable and ready to handle heavier materials when needed.
But if you find your machine is struggling to handle multiple layers of heavy material, it is probably best to change your needle.
Here is a video showing how to insert a bobbin and thread the needle on the Brother CE1100PRW.
The Negatives
Best for Beginners
While there is a low learning curve, this sewing machine doesn't have all the bells and whistles that more complicated machines have.
If you already have experience, this sewing machine may not provide all the features you are looking for.
So if you want to tackle really complicated designs and patterns, the simplicity of this machine can make you want more.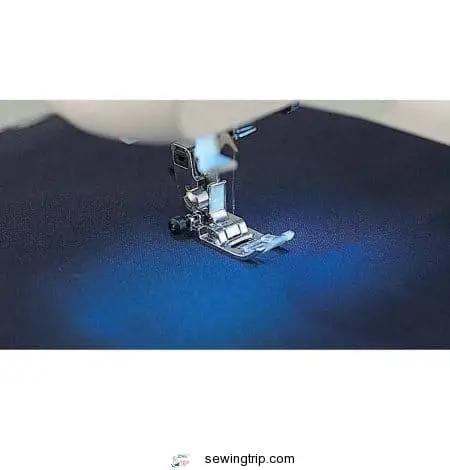 Frangible bobbin
Our testers have reported that despite the overall sturdy construction of the machine, the bobbin does not work properly can withstand rough handling.
Be careful handling of this part of the machine and everything should be fine.
Overall judgment
A1 in all Brother CE1100PRW Computerized Sewing Machine is another Brother Project Runway sewing machine worth mentioning.
Due to its overall build and appearance, it is an ideal machine for sewing courses or communal sewing sessions, and computer controlled stitch selection takes away much of the beginner's concerns.
Despite being a great machine, because of its low learning curve and simple design, it will bring the most pleasure to novice sewers.
If you have a family member thinking about getting started, this is the perfect machine to suggest as you are unlikely to because it .
Where can I buy the Brother CE1100PRW Project Runway Machine
As mentioned, the Brother brand and available in most department and specialty stores thanks to this company's ability to continue to sell quality products.
Given the exclusive Project Runway label, especially in the store.
Fortunately, it can still online. To get started, check out the following online store below:
And of course it's also available on Amazon.

---
That's it for our review on the Brother CE1100PRW Computerized 100-Stitch Sewing Machine. Tempted to give it a try?
Want to see other models before distancing? See our latest user reviews.