This site is supported by our readers. We may earn a commission, at no cost to you, if you purchase through links.
Do you need a brother by your side or do you love a Brother sewing machine?
These 6 best brother sewing machines would give you an insight into the machines that offer the most advanced and easiest way to do quilting, embroidery, sewing or seaming.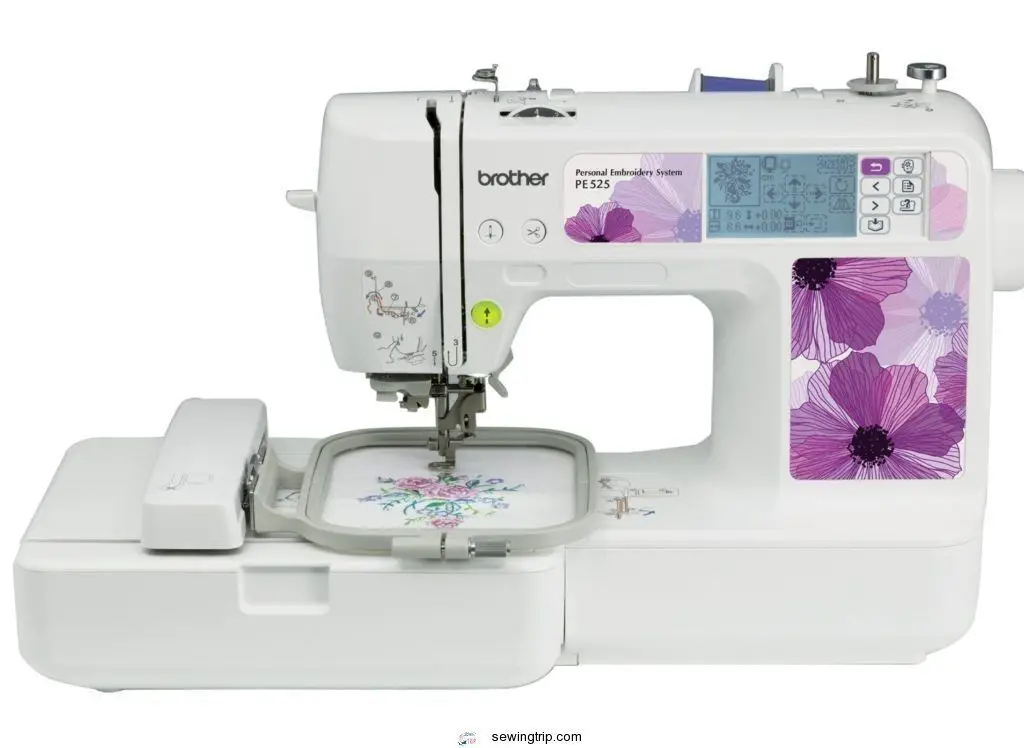 6 best brother sewing machine
Brother has a perfect product for anything you want to do in the fashion niche.
They have computerized embroidery machines, monogramming, quilting and sewing machines for your professional or basic needs.
Here are the 6 best Brother sewing machines you should definitely consider:
---
Brother SE400 combination sewing and embroidery machine
Whether you are a beginner, an occasional user or a professional fashion designer, the Brother SE400 Computer Controlled Combi Sewing achine is ideal for all your sewing needs. This machine is at the top of our list.
What's The Icing
A unique feature of this sewing machine is that you can connect it to a computer with the USB cable. This allows you to purchase embroidery designs from iBroider.com or another embroidery site and !date your machine.
Unlike other machines, the embroidery software is compatible with ac. When you connect to ac via USB, it will show ! as an external hard drive. Then you can add your file to the sewing machine from your computer
Anything else?
With the Brother SE400 sewing machine, you can easily make anything you can imagine. It has an extensive sewing function with embroidery options of 4 by 4 inches.
This machine has only 512KB of data in memory. Of course you cannot load all your designs on the machine. However, you can use the memory card slot to access more designs with a compatible memory card.
This sewing machine has an easy-to-view LCD screen and a large touch screen. is amazing. It comes with 70 built-in embroidery designs and five different fonts. This machine also has 67 unique sewing stitches.
The Bad!!
You will need to work your way around preventing constant needle and thread breakage.
Once you have found your way around needle and thread breaking, you will discover the robust construction of the sewing machine. I recommend the Brother SE400 sewing machine for anyone who wants a s!er durable combination of embroidery and sewing machine.
Summary of functions:
67 built-in stitches
710 stitches per minute
70 decorative stitches
Backlit LCD touch screen
Design Editing Functions
4 by 4 " Embroidery Area
Computer Connectivity[0[0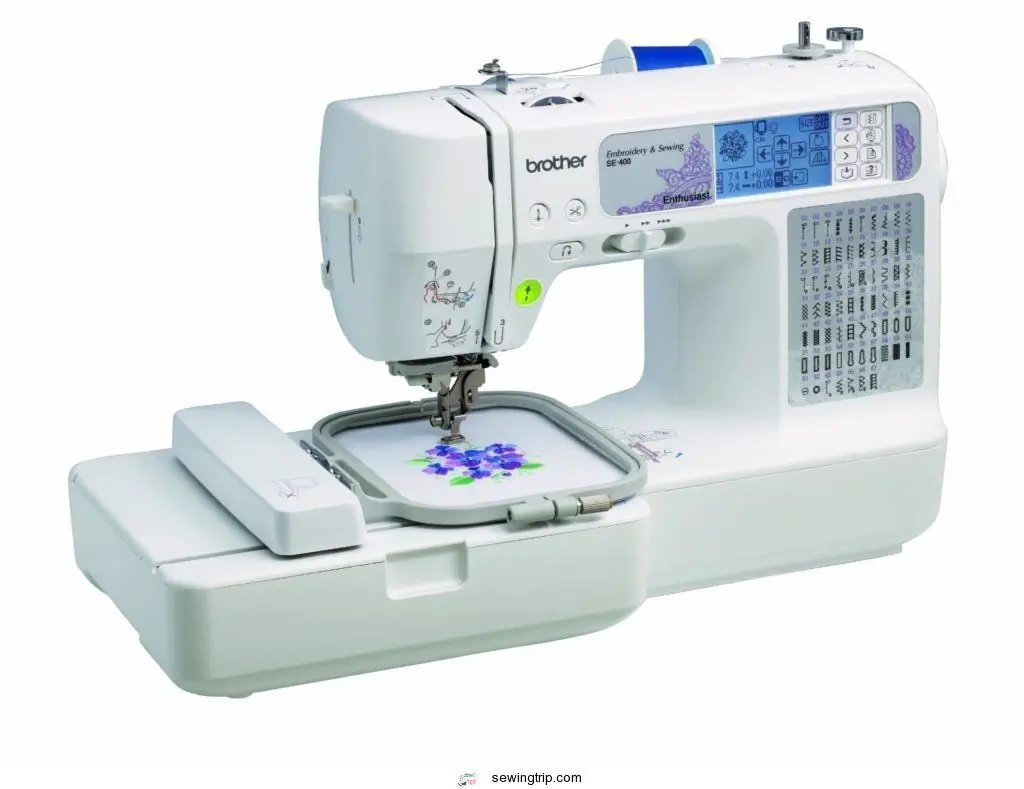 ---
Brother PQ1500SL High-Speed Quilting and Sewing achine
Ranks second on our Best Brother Sewing achine list; is the Brother PQ1500SL sewing machine.
What's The Yeast:
With a high speed sewing machine The Brother PQ1500SL sewing machine can sew ! to 1500 stitches per minute. The machine tackles fabric issues and is good for larger jobs.
This Brother sewing machine is quick, but if you want to go slow, you can use the foot control to control the speed. The foot pedal is very easy to operate and responds very well.
Here is the point:
The Brother PQ1500SL features 4 conveyor settings for maximum fabric control, a pin change mechanism, a quilt bed extension table and a knee lifter. It also has automatic trip-thrummers with a fast needle threader saving you a lot of time while working.
If you are a person who doesn't like noise, this sewing machine is for you. This Brother sewing machine is silent and cool.
Whether you're going slow or fast, the Brother PQ1500SL makes quilting so easy. It specially designed this brother sewing machine for quilting and is perfect for that.
The Flaws!!
You may not know that the thread on the bobbin is running out, this is because of the lack of an indicator on the bobbin.
This brother sewing machine is a must for people with a colossal job. It helps you get the job done on time. We rate this product as the best Brother quilting sewing machine.
Characteristic summary:
1,500 stitches per minute
Retractable Drop Feed
Knee Lever
Auto Thread Trimmers
Automatic needle positioner
LED work light
7 by 8.6 inch workspace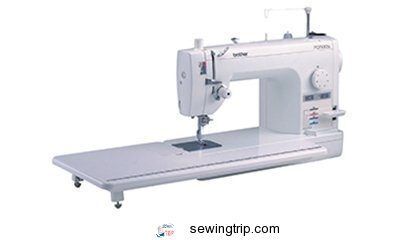 Buy Brother PQ1500SL from Amazon
---
Brother LB6800PRW Automated Embroidery and Sewing achine
We have the powerful Brother LB6800PRW computerized embroidery and sewing machine at the third place on our best brother sewing machine list.
With this Brother sewing machine you have the feeling of being in control. It gives you more versatility with 67 full sewing stitches. This allows you to choose from a wide variety of options. The machine also has 4 " by 4 " embroidery design and editing.
Here is the Kicker:
With the embroidery design option, you can easily show off your creativity. It has 120 frame combinations, 70 different built-in designs, and 5 fonts.
This They can connect computerized embroidery and sewing machine to your computer via a USB port. This makes it possible for you to import designs from your PC.
You can purchase these designs from radar.mom or any other relevant site and save them to your Brother memory card. This Brother product is compatible with all computers and Windows except AC.
You'll love this:
With an automatic thread cutter at the touch of a button, the sewing machine makes it is very easy for you to cut your bobbin and top thread with ease. This will make your sewing and embroidery jobs smoother.
The Brother LB6800PRW machine comes with 7 specialty presser feet, embroidery bobbin thread, USB cable, designer roll bag and a soft cover.
This Brother sewing machine has a 25-year limited manufacturer's warranty and a bilingual manual. Brother also has toll-free telephone s!port to help you with the product if you have a problem.
The Shortcomings!!
It shouldn't be a complicated machine, but it is, there is a steep learning curve you will have to go through to find your way around the machine.
With the wide range of embroidery design options, I recommend this product for your embroidery needs. It is the best Brother machine for embroidery.
Features Summary:
67 Built-in Sewing Stitches
70 built-in embroidery designs
710 stitches per minute
Backlit LCD touch screen
Computer connectivity
Automatic One-Touch Thread Cutter
4 by 4 Embroidery Area inch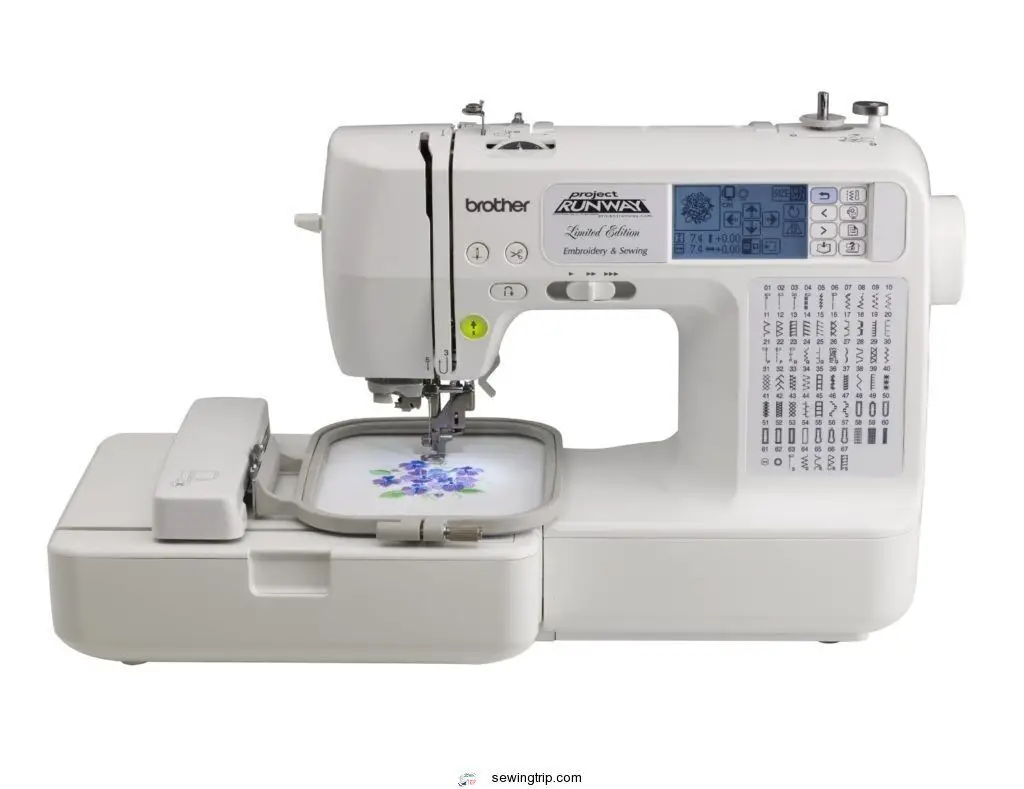 Buy Brother LB8600PRW from Amazon
---
Brother CS6000i Sewing achine
The Brother CS6000i sewing machine comes ! on our best brother sewing machine review. This sewing machine has a very handy manual that simplifies the complete process for you. It is extremely easy to use.
The Real Deal!
It comes with every accessory you would ever need to meet your sewing needs. It comes with all the feet and you don't need to buy another base foot to attach.
If you want a fully computerized sewing machine that makes it very easy for you while you work, get this. It has push button sewing, automatic needle threading and lots of fun stitches.
See also: The 10 Best Sewing achines to Buy – Buyer's Guide
The Kicker
The Brother CS6000i sewing machine has 60 built-in sewing stitches for your various sewing projects. This includes different styles for one-step buttonhole and decorative stitches. You also have extra large tables for larger projects.
Designed for ease of use, the CS6000i features a high-visibility hVj9dX LCD screen, adjustable sewing speed, easy-to-follow threading diagrams and an automatic needle threader. The user manual is bilingual with very useful instructions.
The inus!!
There is the dreaded E6 error complained by other users. The E6 error is likely to show ! when you sew thicker fabrics.
The Brother CS6000i sewing machine is one of the sewing machines with an incredible value for money. The machine is economical for your budget and has a wide range of quilting and sewing functions. I highly recommend the Brother CS6000i as the best value for money.
Characteristic summary:
60 Built-in stitches
2.0 " LCD screen
Automatic needle threader and drop-in bobbin
850 maximum stitches per minute
Hard protective sleeve
7 styles of outsize buttonholes
10 Presser Feet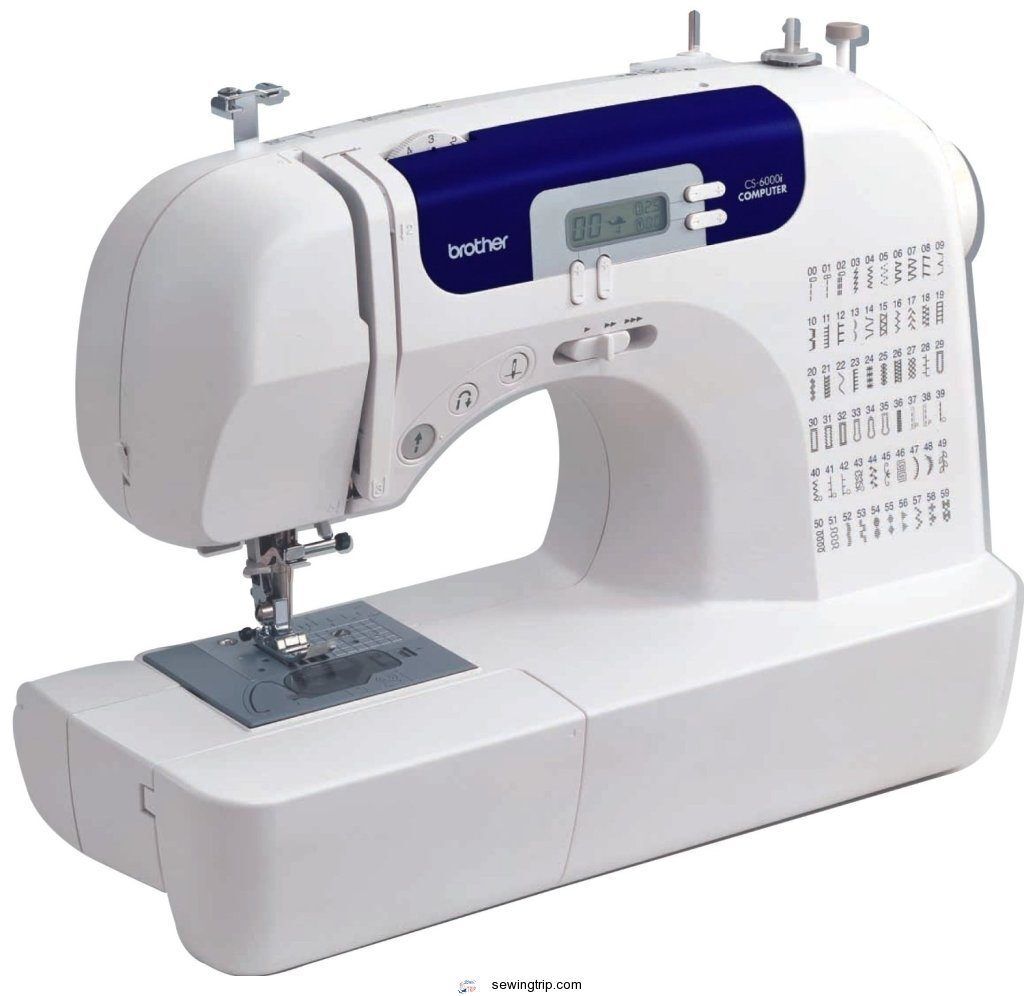 Buy Brother CS6000I from Amazon
---
Brother HC1850 Computer Controlled Sewing and Quilting achine
Fifth on our Best Brother Sewing achine list is the Brother HC1850 Computerized Quilting and Sewing achine. This Brother sewing machine is one of the most reliable, versatile and versatile sewing machines.
The Juicy Yeast:
The versatile Brother HC1850 comes preloaded with 130 stitches for your various uses. It has 8 different buttonholes with automatic size in one step. This Brother sewing machine has a sewing font and 55 alphanumeric stitches for easy monogramming. It comes with decorative stitches for quilting, apparel and heritage sewing.
The Brother HC1850 sewing machine is great for sewing. It has a detachable wide table, 14 different quilting stitch functions, and a spring loaded quilting foot.
ore juice:
This Brother sewing machine comes with all the feet you are likely to need. Such as the monogramming foot, overcasting foot, zigzag foot, buttonhole foot, blind hem foot, zipper foot and quilting foot.
The defects!!
The machine is a little noisy and the bobbin winding is a bit of a hassle.
Beyond the noise and bobbing thrills, the Brother HC1850 Quilting and Sewing achine is very easy to use and a great asset to any newbie.
Features Summary:
185 Unique Built-in Stitches
Advanced Needle Threader
LCD Screen
8 presser feet
Wide table
850 stitches per minute
LED light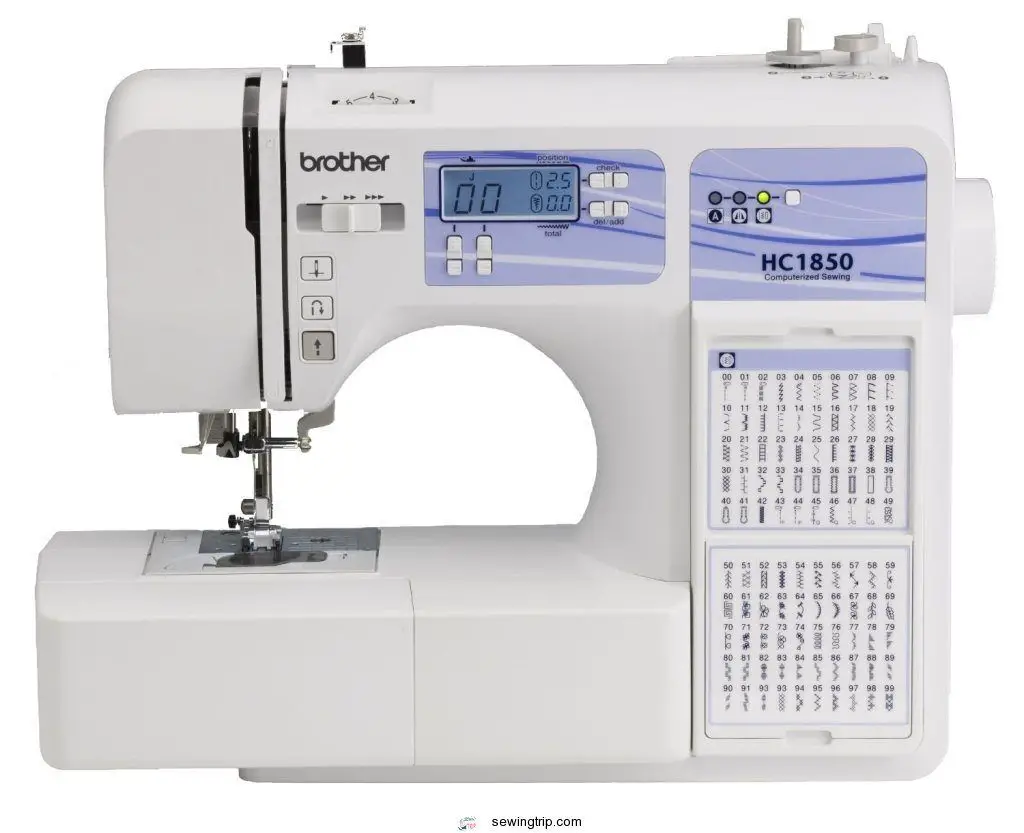 Buy Brother HC1850 from Amazon
---
Brother XR9500PRW Sewing achine
Finally on this review is the great Brother XR9500PRW sewing machine. This Brother machine is a computer version and is very good for simple seamstresses.
What really counts:
With 100 custom built-in stitches, the Brother XR9500PRW computerized sewing machine offers you a wide range of professional sewing options. This includes eight unique styles of 1-step automatic size buttonhole. It also has multiple stitch functions. The stitch functions are ! to 140.
This sewing machine has built-in sewing fonts for basic monograms. The threading system is quite easy to use and has a button for inserting the needle.
What's ore
The Brother XR9500PRW sewing machine allows computer controlled stitch selection? It comes with a large back-lit LCD display and an excellent flip stitch guide.
For your quilting and layering projects, this machine comes with 1dCZDqrIGa7kuoUKB. This gives you more room to do an enormous job better.
The settings on the LCD screen of the Brother XR9500PRW sewing machine make it easy for you to select stitches, adjust stitch width and length.
The inus!!
The durability of the machine is questionable despite having a metal frame.
If you need a workhorse as a beginner, 8wp3XJOU3o1Rhb9uQU1D6KBSLbITpGJXx34Jd8iSSAATKHWla9 for basic users with many sewing projects.
Feature summary:
100 built-in stitches
1,300 stitches per minute
Simple Threading System
140 Stitch Function
Brightly lit LED work area
Simple bobbin winding system
Block-resistant drop-in top coil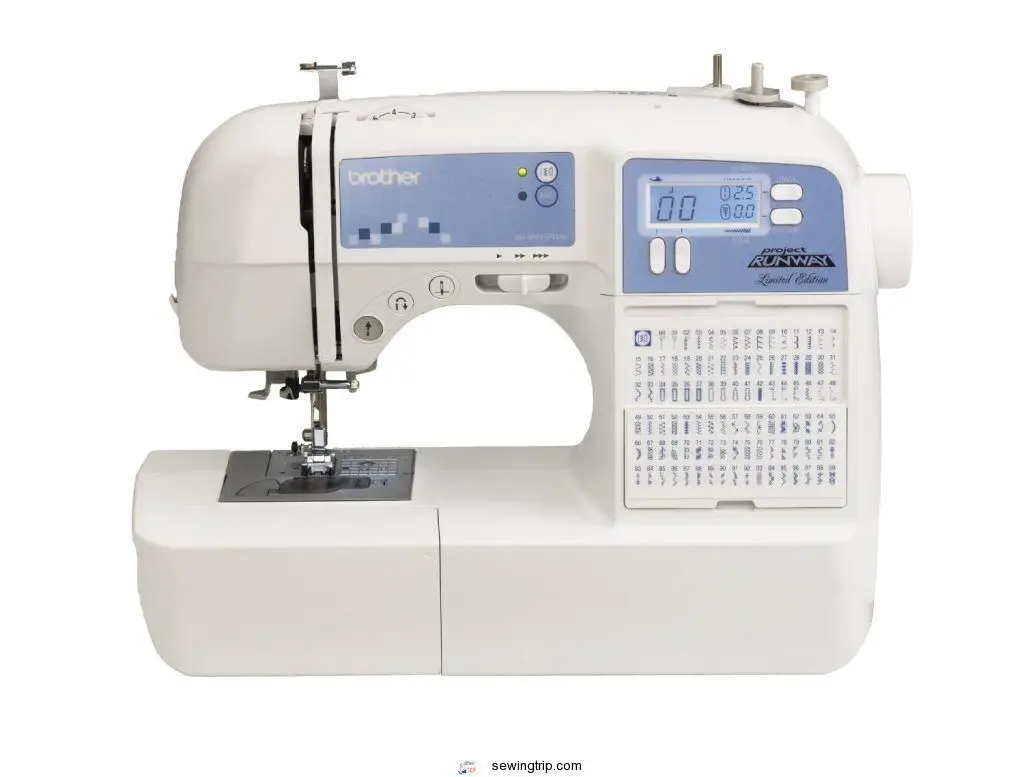 Buy Brother XR9500PRW from Amazon
---
Recommendations
If you are still skeptical and indecisive, here are our recommendations.
If you need a s!er computerized and rugged Brother embroidery machine plus sewing machine, you can use the Brother SE400 Sewing achine is the perfect choice for you.
The Brother PQ1500SL sewing machine b0wer4bc!NhYrjKtEdb for those with an outstanding job. It helps you get the job done on time. This machine is also our best brother for quilting sewing machine.
Looking for the best value for money, the Brother CS6000i sewing machine is our best brother sewing machine for the money.
We hope you make the best decision.
References
bestsewingmachinereviewspot.com