This site is supported by our readers. We may earn a commission, at no cost to you, if you purchase through links.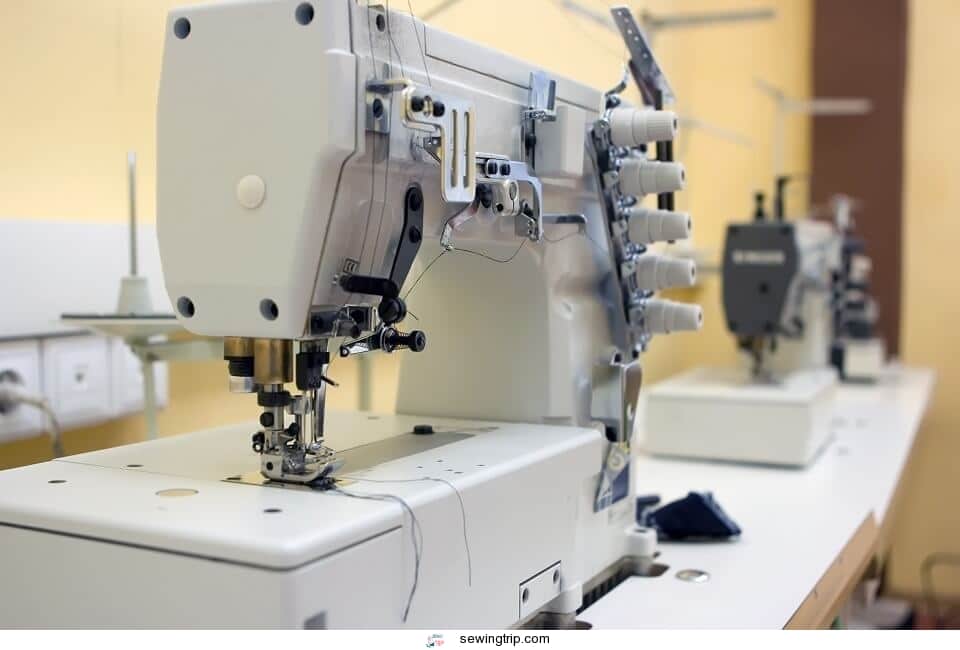 First thing to consider when looking at a industrial sewing machine is the difference between this type of machine and a traditional or commercial machine. Basically, they in the same way to accomplish the same task. The big difference is that an industrial machine stronger to be used every day, all day long. They are more robust and can much longer than their traditional counterparts. We will talk about the best features of industrial sewing machines here.
Industrial machines are used to achieve higher quality stitches, but I usually limit them to single use. They can only sew a straight stitch or zigzag stitch without the option to switch to another selection. Industrial machines that only sew a lockstitch are also popular. They are one of the most popular choices for home sewers who use their machines to run a business. Some people who run a sewing business can invest in an entire collection of industrial machines. Some home sewers who use their machines a lot and want professional quality results will also buy a variety of industrial machines with different capabilities.
Increased power and speed
The motor of an industrial sewing machine is much larger and more powerful than standard machines. This allows them to sew multiple layers and heavier fabrics. It also gives them the ability to sew at extra fast speeds. An industrial machine can sew at speeds between 1,000 rpm to 5500 sum or higher, while a standard machine can sew between 250 and 1,000 ppm. One feature you may find in high-end industrial machinery is a knee lifter that allows you to operate the machine while keeping both hands on the fabric. This allows you to sew faster without slowing down to adjust the fabric.
More workspace
Many industrial machines have an integrated table that gives you more workspace. This is especially useful when working on larger projects such as quilts. It also provides the space to cut out pieces if you don't have a lot of work space.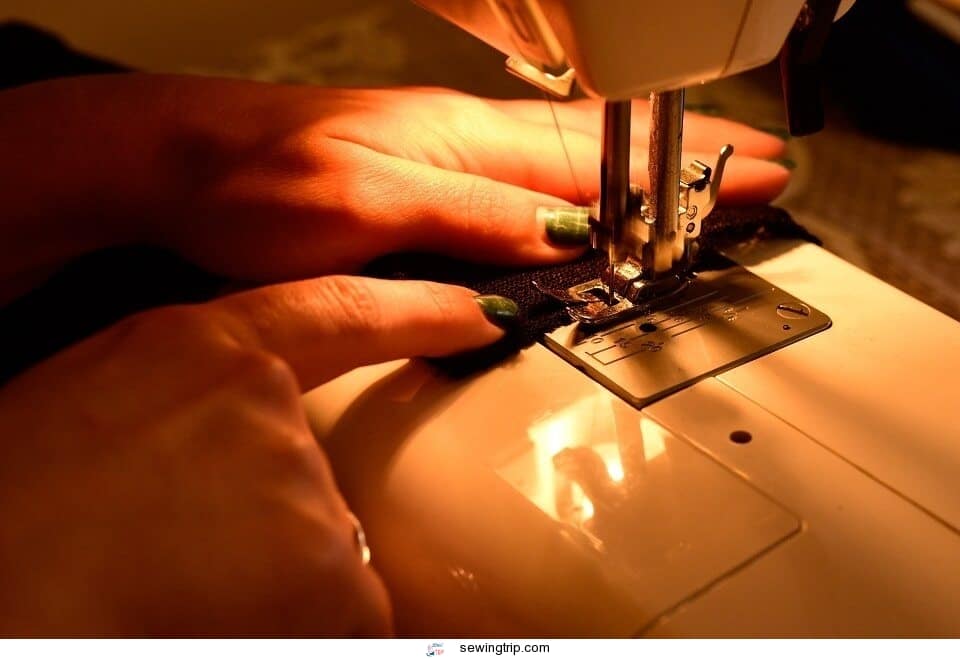 Choosing an industrial sewing machine
The heavier construction takes longer for an industrial sewing machine to wear out. That means you have to make your choice carefully as you will probably have it for a long time. Since the variety of functions is unlikely to be a problem, there are just a few details to keep in mind. These include:
Speed compared to engine size – Even though a machine can have a high maximum speed, means this does not mean that it is suitable for heavy, thick fabrics. Think about what you will sew and how important each of these features is to you.
Type of drive – All motors are not the same. Clutch motors are often more effective at sewing stiffer fabrics such as canvas or leather. They are often noisier to use and are not energy efficient. You can also expect some maintenance to be performed on this type of machine. – Another option is a Servo Motor. They work with less energy and run more quietly than those machines with clutch motors. If you want optimal speed, go for a clutch motor design. If you want more control over your sewing, a servo motor is the best option.
Manualig versus push button controls – Some of the more modern models have buttons that allow you to control tension, reverse stitch direction, or adjust where the needle stops. The ones with traditional levers or switches aren't that handy, but they usually cost less.
Portability – Most people who have an industrial-grade sewing machine for a business don't really need to be very good. can . If you plan to use it at home, find a lighter machine that you can move around if necessary. Look for the ones with built-in handles or a carrying case.
Walking Foot – A machine that uses a walking foot to feed fabric works better on thick fabrics. This function controls the feeding of fabric so that the stitches are more uniform.
Price – An industrial sewing machine can cost from several hundred to several thousand dollars. Determine which price is best for the budget and then compare those machines that will fit. It's always a good idea to stick to brand names that are known for their quality.
The features you are looking for in an industrial machine differ significantly from those you have to choose from in standard sewing machines. Use this guide to help you decide which machine is best for you.