This site is supported by our readers. We may earn a commission, at no cost to you, if you purchase through links.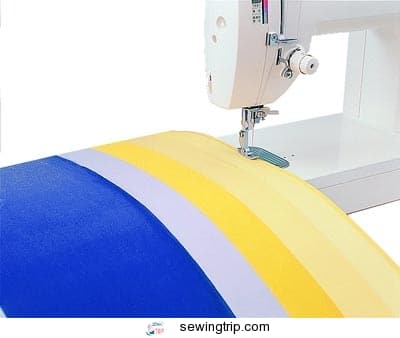 Quilting is a sewing task that hobbyists and professionals alike must perform. However, it requires not only a large working space but also a high sewing speed and tremendous power.
Apart from this, reliability and versatility are powerful features of quilting machines needed for everyday quilting..[1965900]Here are the 5 best quilting machines for 2021.
Brother PQ1500SL Quilting Machine – High Speed Sewing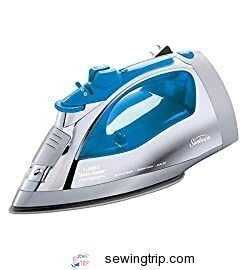 If you are ambitious with your dreams and serious about your chosen profession, order one. Suitable for industrial because of its strength, speed and spacious workspace.
Here is the Kicker:
Brother PQ1500SL pitch at the maximum speed of 1500 per minute; almost twice as fast as other quilting machines in this price range. There is a built-in knee lifter to operate the presser foot, freeing your arms. Imagine how creative you can get with the large extension table and measuring guide. The bad!!
On the other hand, it is a straight stitch only machine.
Affordability is a powerful feature of this quilting sewing machine.
Given its high stitching speed and automatic properties, this quilting machine is worth every penny.
Characteristic summary:[1965901]1500 stitches per minute
Knee Lever
Automatic Needle Threader
4 Feed-Dog
Straight pitch
12 " x 18 " extension table
LED Work light
Automatic Thread Cutter
Automatic Needle Positioning
SINGER 7258[1965902]Automated machine – Large extension table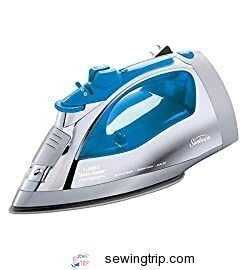 A award-winning quilting machine that every quilter will love. Despite being affordable, there are advanced features and accessories only found in professional machines. Remember that this machine is extremely easy to use and maneuver.
What Else?
You will find this machine on most students[]desks at quilting shows and classes. Straight out of the box, you can easily set up and use the machine. They packed singer 7258 with 100 stitches that perform great for both sewing and quilting tasks.
750 stitches per minute gives you all the speed you need to complete any project on time. The Bad!!
Looking at the machine, it's hard to name a drawback. The only noticeable thing is the pressure of the presser foot, although it is automatic, it cannot .[1965900]As a quilter, speed and space availability is a requirement and Singer 7258 offers a tradeoff with value[1965901]Search an entry-level, cheap and good quilting sewing machine, consider the singer 7258 sewing machine.[1965902]Feature summary:[196590]100 built-in stitches[1965904][0TwinNeedlePossibility[1965905]Top bobbing with plain cover[1965906]750 stitches per minute[1965907]Large Quilting Room[1965908]Heavy Metal Frame[1965909]StayBright LED Light
Programmable Needle Up / Down
Automatic Needle Threader
Auto Reverse.[1965904]1 heel positions.
Janome MC-600P Computer Controlled Quilting Machine – Robust and Versatile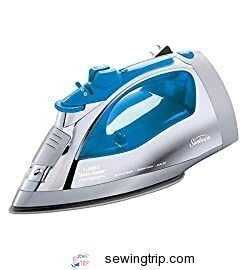 Janome for his designs of sewing machines that usually outlive users. Professionals will discover more quilting areas to explore in the MC-600P. They packed everything you need to excel as an expert into this sturdy, compact and durable quilting machine.
There is more
Janome MC-600P is indeed simple and quick to adapt. With 1,000 stitches per minute, you have enough speed and power than comparable quilting machines. The 9 " by 5 " throat space for serious quilters working on large quilts.
There is much to admire about this computerized quilting machine, but there are shortcomings. The Bad!!
You need to understand what the many buttons on the machine do.
As a professional, take advantage of the quality Janome packs into the machine. The rugged nature, reliability and versatile features stand out with the Janome MC-600P.[1965905]Characteristic summary:
1000 stitches per minute
9 " at 5 " Throat Space
LED display
Block and script monogram fonts
66 In Built-in Stitches
Twin Needle Guard
Knee lift
Drop Feed Control
SINGER 7469Q[1965906]]Reliable Sewing and Quilting Machine – Budget Friendly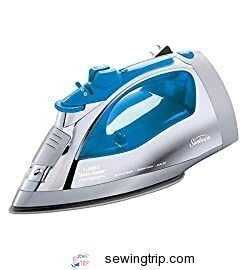 Built specifically for one function and that is quilting. You can recommend this machine to anyone looking for a perfect quilting machine. That's how great the Singer 7469Q is with quilting.
Created in a simple yet navigable way with handy buttons that make work faster and faster. The stitching speed is a maximum of 750 per minute. Equipped with a large extension table for large quilts.
One of the best quilting sewing machines out there, there is a wide extension table with plenty of room for quilting. The machine's drop and sew bobbin winding system has reduced the tension of lifting the bobbin thread for sewing. Choose from one of the various 98 built-in stitches, which can with a start / stop button.
You must have realized why it is for those with confidence. With a twin needle function and a stitch guide, the Singer 7469Q has proven to be a perfect choice for quilters without a bias for experience and expertise.
Summary of Features:
98 Built-in Quilting Stitches, Decorative Stitches and Utility Stitches
Heavy duty metal frame
750 stitches per minute
Drop feed[1965907]Large Extension Table
7 Automatic One-Step Buttonholes
Programmable Needle Up and Down
Clear Bobbin Case Cover
Built-in Stitch Guide
Large Extension Table
Bonus Quilting Accessories
Juki HZL-F600 Computer Controlled Quilting Machine – For Thin and Thick Fabrics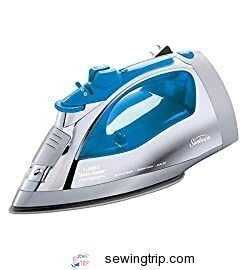 On the expensive side, but this quilting sewing machine will exceed all your expectations and needs as a quilter. In case you don't now, Juki is best known for designing industrial sewing machines. The HZL-F600 has an excellent reputation for the quality that the brand is best known for.[1965908]Only these words can describe this machine; sturdy and unforgiving. There are too many features to describe in this quality quilting machine, but the monochromatic LCD screen and many built-in stitches stand out.
What again?
There is a light between the needle for perfect illumination of the work area. The on-board guide seamlessly makes your work neater and faster. The manual is all you need to get started, even if you've never used an industrial quilting machine. The bad!!
However, you may sometimes experience problems with the auto threader.
Whether lightweight or thick fabrics, the Juki HZL-F600 to handle anything without a hitch. The large workspace, 900 stitches per minute, free-motion quilting and other automated functions make this suitable for industrial quilting projects.
Characteristic summary:
225 built-in stitches
67 decorative quilting patterns
4 alphabet fonts including numbers, uppercase / lowercase letters, punctuation marks
LCD display with one -touch pattern selection[1965909]16 Buttonhole Styles
Hardcase
8 ″ x 12.25 ″ workspace
80 stitches in and 900 stitches per minute max
Automatic needle threader
Free arm suitable
Twin needle adjustment
My final verdict
At a reasonable price, Brother PQ1500SL stands out as the best quilting sewing machine. While there aren't many sewing options, I packed this quilting machine with features a professional quilter will love: it delivers the highest sewing speed, strength and quality.
For entry-level quilters, Singer 7258 the right way to look. Packed with everything a beginner needs to learn on the job and become an expert in a short amount of time. A quilting machine that makes learning easier.[1965910]For industrial purposes, Juki HZL-F600 will make things happen. The speed, power and performance are second to none.
Quilters, it is now up to you to decide.
---
How do you identify a quilting sewing machine?
There are certain features that are unique to a quilting machine. Here is how to identify a quilting sewing machine
Throat space
Quilting is a serious aspect of sewing. Let's start with the throat space, the availability of space between the needle and the nearest edge of the sewing machine is good for quilting. This ensures a faster supply of the materials in the work area.
Open toe foot
You will also need an unrestricted view of the movement of the needle across the material. This can only be possible with an open toe foot.
Easy access to the bobbin
An important feature to look for In a quilting machine is easy access to the coil. Imagine having to remove the quilts when the thread runs out, this will make the job tedious and difficult.[1965911]Easy foot change
Likewise, your quilting machine should allow easy foot removal without additional stressT Make sure your machine doesn't need extra tools and effort to change feet.
Others of equal importance are:
Needle Position Up / Down
Easy Lowering of Conveyors
Invest in the right type of quilting machine and you'll enjoy quilting all day long
References
bestsewingmachinereviewspot.com