This site is supported by our readers. We may earn a commission, at no cost to you, if you purchase through links.
Sewing machines can serve a straightforward purpose, but as anyone who has tried a ba.c machine knows, the quality really depends on the range of options it offers. Today we evaluate the Janome 4120QDC Sewing Machine.
Is it for you?
When it comes to sewing machines, even if you only need one type of stitch, the internal components that also allow you to perform 100 other stitches will affect the quality of your .ngle stitch.
With so m,h room for variation, how can you be sure a machine is right for you?
We are here to help!
The Janome 4120QDC comes with 120 stitches, an automatic needle threader, and is very easy to set up and use. These are all fantastic features for a sewing machine.
Still, not everyone wants the s.e thing. Some may be sen.tive to noise and don't want a machine that is too loud, while others want a machine that is suitable for their skill level.
So, this sewing machine is worth a try worth? Before you make your final deci.on, let's inspect the Janome 4120QDC sewing machine.
Janome 4120QDC sewing machine: the details
The Look
The Janome 4120QDC Sewing Machine has a predominantly white exterior, with blue accents around the control panel. The very modern de.gn includes an LCD screen and a keyboard on the front.
The interior and stitch plate are all metal and the entire machine is comparable in .e. to a microwave oven.
Specs
Weight: 22.4 lbs.
Dimen.ons: 19.8 x 12 x 16 inches.
Stitches: 120 stitches.
Speed: 820 bpm.
Automated/Mechanical: Automated.
Spool: Top loader.
Warranty: 25 year limited warranty.
Accessories
Hard cover.
Expan.on table.
Instr,tional D. D.
Zig-Zag Presser Foot.
Overedge Presser Foot.
Zipper S presser foot.
Satin stitch presser foot.
Blind hem presser foot.
¼-inch se. presser foot with guide.
Zig-Zag presser foot.
Automatic buttonhole "R" Presser foot.
Assorted needle set.
Spool Holder (large).
Spool holder (small).
Extra spool pin.
Spools.
Screwdriver.
Fluff brush.
Se. ripper.
Stitch table.
Instr,tion book.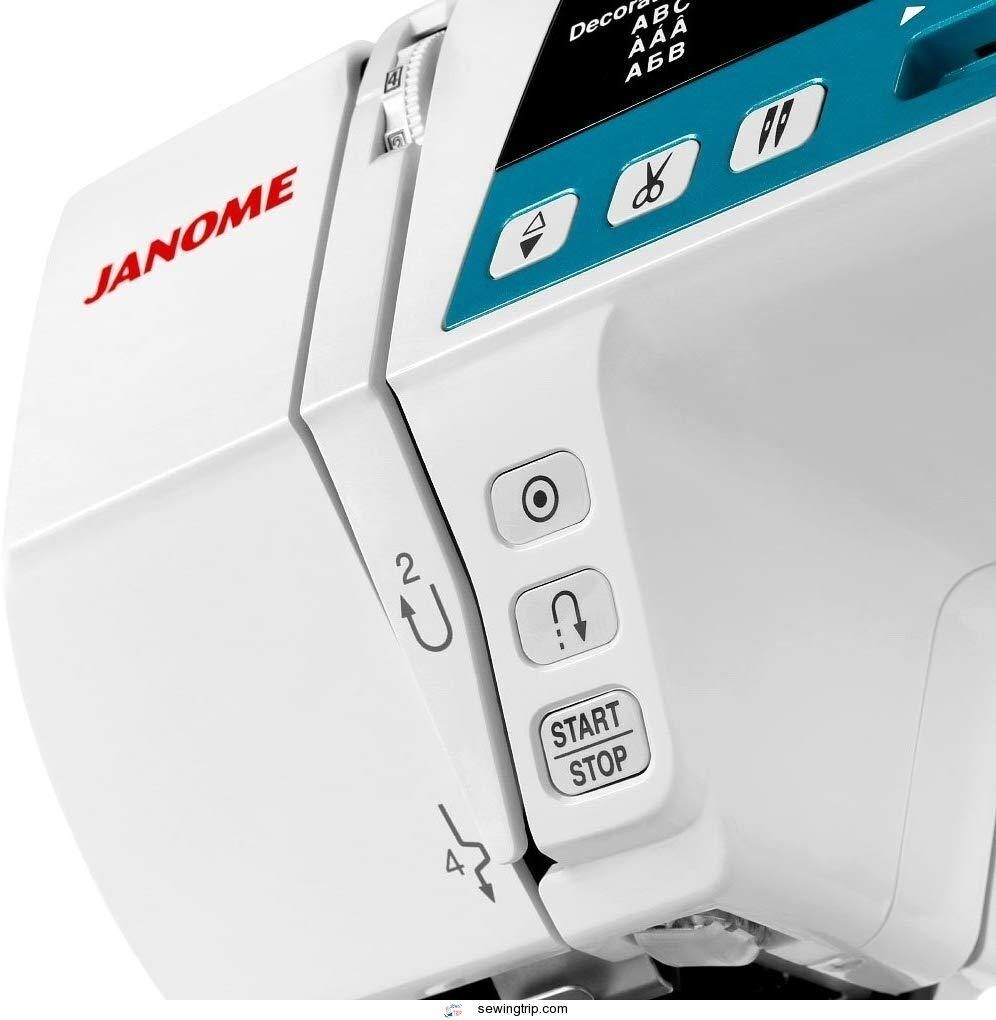 Janome: Mosaku Osem found the company
Janome in 1921. First called the Pine Sewing Machine Factory, it later bec.e the Janome Sewing Co. in 1954. Now Janome has branches in the US, Canada, Mexico, Europe and Australia, as well as many more countries.
Their stated mis.on is to provide sewing machines and overlook machines that are easy to use, reliable and made from high quality materials. They want to help users " get the most out of their creativity."
The Warranty
The Janome 4120QDC sewing machine comes with a 25-year limited warranty.
Thisprotects all problems with the "materials or workmanship, except for electrical/electronic equipment, which is warranted for two years from the original date of purchase."
During the first year of ownership, you may receive replacement parts for defective parts., as well as all labor for free. After the first year, we can replace defective parts free, but you must pay labor.
The warranty covers nothing caused by poor maintenance or repairs, nor does it cover all d.age caused by "normal wear and tear." The warranty only applies to machines purchased through an allowed Janome dealer.
Features
120 Stitches
]
This Janome sewing machine includes 120 different stitches and a built-in alphabet with three different monogr. fonts.
The stitches range from .mple to decorative to igag and fashion stitches. With this variety you never need a stitch and this machine is mis.ng.
Top-Loading Bobbin
This sewing machine has a bobbin on top that is near the needle plate for easy access.
This makes it easy to diagnose and fix any problems if the thread gets st,k or the bobbin needs to be retreaded.
Automatic needle threader
The machine also includes an automatic needle threader, so will never strain your eyes (or patience).
To use the threader, lower the presser foot and raise the needle to its highest po.tion. Pull the needle threader knob down. A hook comes out of the eye of the needle.
Pull the thread through the guides and then slides it between the thread guide and the holder plate. Raise the threader knob and push the thread through the needle. Pull it through and you're all set!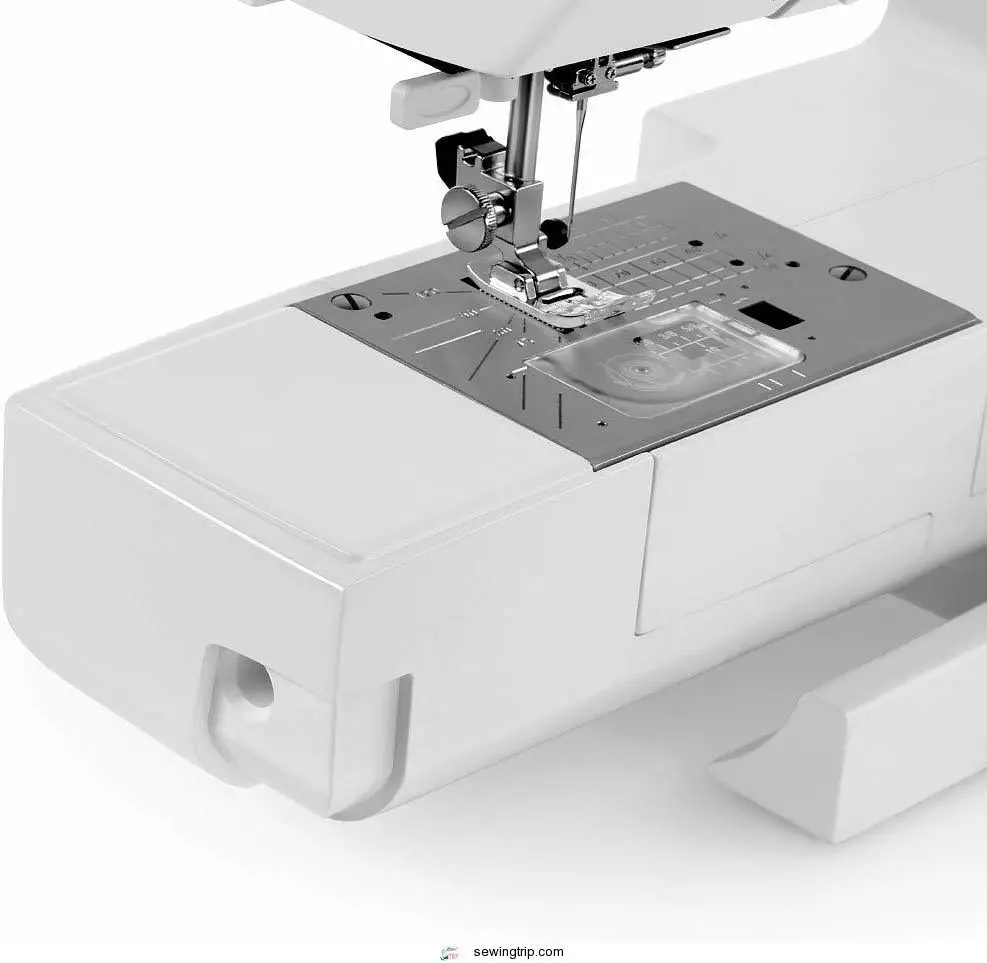 LCD screen
Because this is a computeried sewing machine, it has a user-friendly LCD display and control panel. This makes it easy to select the stitch type, length and width.
You can also choose a pre-installed de.gn or font that the machine will work on your fabric effortlessly. For more customiation, go to the screen and adjust the settings directly.
Janome 4120QDC Sewing Machine Review
The po.tives
Super easy to set up
Although this Janome sewing machine may look complicated, it is anything but. By combining the automatic needle threader with the top loading bobbin, you can have this machine fully operational in less than a minute.
Janome machines are usually intuitive and easy to set up – up with .mple guides to help you. The 4120QDC is no different, red,ing your fumbling straight out of the box.
You also have an instr,tional D. D guide at your disposal should you need some audio – visual cues! Don't worry about getting frustrated with this machine before you even start!
Although some sewing brands can to adjust, Janome sets you up able to focus on other things like real sewing.
. ery easy to use
We are happy to report that we are u.ng this machine is as easy as setting it up.
Once we threaded the machine, all you need to do is go to the control panel and LCD display. These include your stitch type, length, and width, as well as your alphabet font or other options.
Then find your fabric under the presser foot and use the lever to lower it. Then just press the foot control and start sewing!
The learning curve of this sewing machine is not great – switch machines you win don't let this put you off gets used to. A machine that's easy to use makes it all the ea.er to tackle different projects and grow with your machine.
See more: Top-rated sewing machines for tailors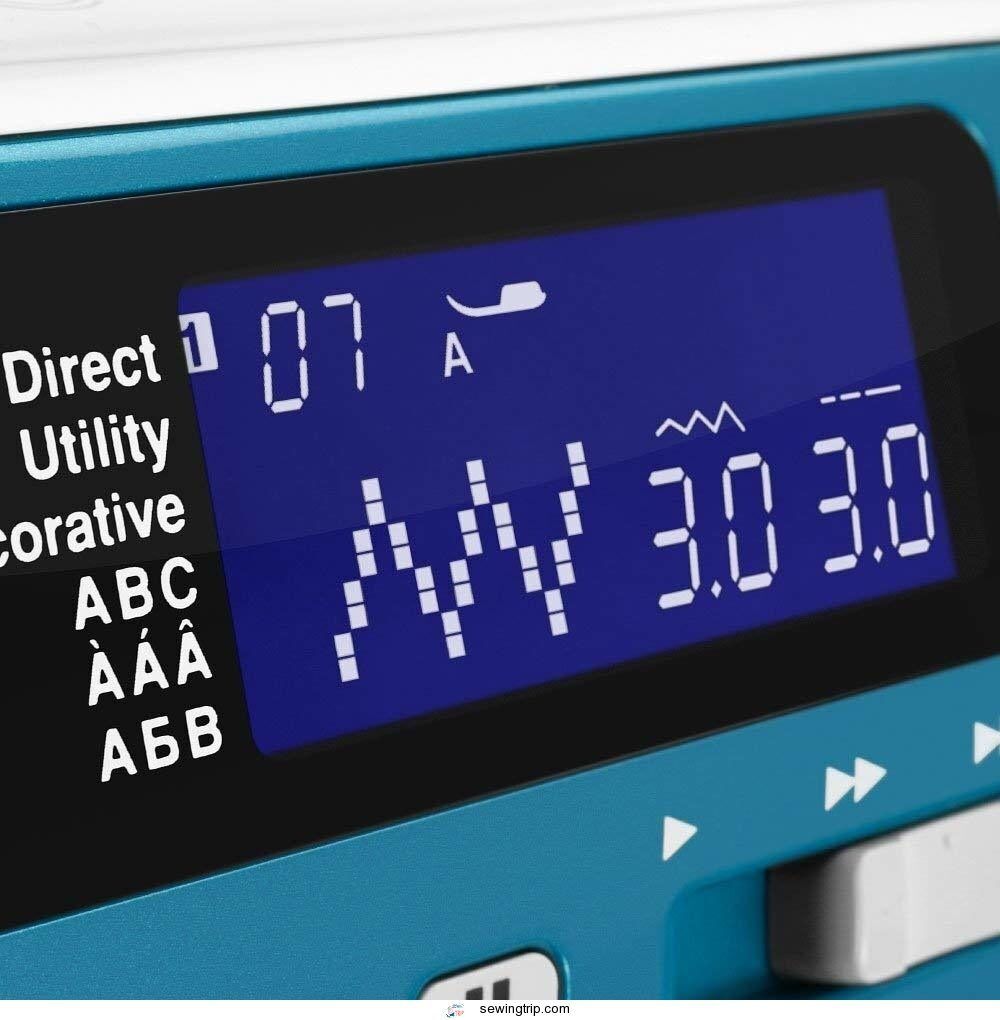 0]
Incredibly versatile
With 120 stitches, seven one-step buttonholes and three different fonts, you can see why we love the versatility of this machine. There's little this machine can't do.
Whether you're sewing a hem or a EGKhdAtyklvj3 are tackling a project, you have the features for the job. You won't feel limited to the Janome 4120QDC sewing machine.
You have access to a lot of original materials to try on thanks to the robust constr,tion of this machine. idle and versatile options. This makes it a breee for profes.onals to complete a variety of tasks, while hobbyists don't have to switch between machines to tackle larger projects.
This sewing machine is a great tool for the hobbyist who likes variety.
Amaingly useful
We also loved the convenience of this machine. You don't need to buy extra tools or even have a pair of scissors on hand.
Multiple presser feet . PeCMjNr. qc4, along with a reverse sewing button, a thread cutter, the needle threader and a j.med coil system. Janome not only offers you over 100 . cegkCYAs but also accessories for every project.
You have almost everything you need to get started with this machine right out of the box. It won't be the thing to slow you down. If you intend to sew as efficiently as pos.ble, this Janome will certainly help you.
The Negatives
Sews some noise
If you are sen.tive to noise or prefer to work in a quiet environment, this Janome could be a cause for concern. Some users may find this sewing machine too loud.
The motor and gears in.de make more noise than expected. While this won't be a problem for most users, it's worth noting for those of us who prefer a quiet machine.
If you're sen.tive to loud, this machine can become annoying. Or, if you live with roommates, you may not want to use this machine early in the morning or late at night as it can wake someone up.
Not for beginners
Due to the variety of options and functions on this Janome sewing machine, it is a good idea for beginners to try a less advanced model.
There is a chance it can overwhelm depending on how used you are to sewing and sewing machines.
If you are an intermediate or expert sewer, you shouldn't have a problem, but if you're just starting out, wait before making your way to this sewing machine.
On the Pricey Side
Although this sewing machine doesn't make the $1000 mark, those on a budget may off by the price tag. Advertised on Amaon for around $700, this sewing machine isn't exactly the cheapest. because of the price and features. That said, with all the features and craftsmanship that comes with it, the price for this machine is understandable.
It's up to you to decide if it's worth it for your efforts.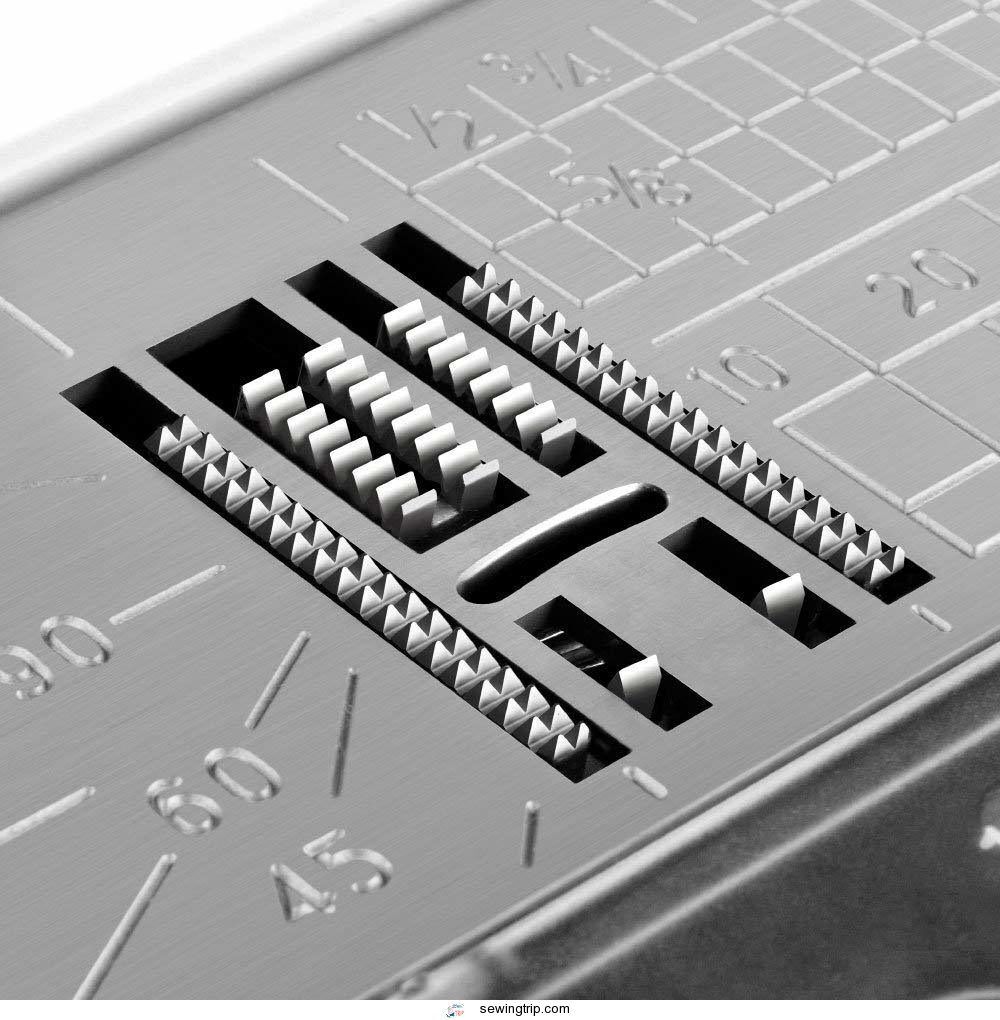 Overall verdict
After going through all the po.tives and negatives, we recommend the Janome 4120QDC sewing machine.
With all the different stitches and functions, the easy-to-use de.gn and the many accessories you can't go wrong with this machine. As long as you have sewing experience, the Janome will serve you for years to come.
If you are a o5pMNXgK Dc. c5cUUq9uuvQrK that you start small and then upgrade to this model.
Where to buy the Janome 4120QDC sewing machine
Janome has certainly made its mark on the sewing market. They have been around for decades, perfecting their craftsmanship and prod,tion to stay ahead of the competition.
The s,cess and popularity of this company means that they can find Janome machines through retailers. Worldwide. 21yAhJKI.D will not be difficult to find the Janome 4120QDC sewing machine both in store and online.
Although it is usually best at craft, sewing and home department stores, 7QxlWT1d your search at the following online retailers.
And of course you can also buy this sewing machine on Amaon.

---
That's the end of our Janome 4120QDC Sewing Machine Review. Curious if this is the model for you?
Not sure if this is the model for you? Browse our latest machine reviews.