This site is supported by our readers. We may earn a commission, at no cost to you, if you purchase through links.
The Singer 3333 Fashion Mate is another great addition to the Fashion Mate product line. Inspired by those who love to make their own clothes, I love Fashion Mates for the versatility of their product line and playing with sewers of all experience levels.
The
] Singer 3333 Fashion Mate Free-Arm Randy Ewing Machine at the novice sewer with an eye for budget and quality.
As a mechanical sewing machine, it is less complicated to use than computer sewing machines, adding more value for beginners or for seamstresses who do not need a computerized sewing machine. Program.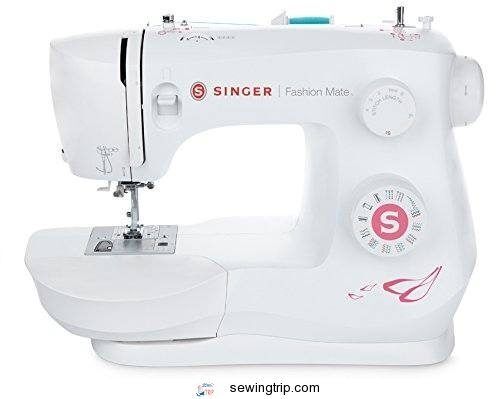 The sturdy construction and elegant design reinforce this image and show a thoughtful approach to product design.
Among testers and buyers alike, the Singer 3333 Fashion Mate sewing machine ranks highly as an easy-to-use, wallet-friendly sewing machine that makes it easy to get started with the craft.
It's biggest drawback is that more advanced users would soon feel trapped, especially if they are used to a more elaborate machine.
If you are looking for a good starter or replacement for an older model, the following details especially interest you.
Singer 3333 Fashion Mate Sewing Machine: The Details
The Look
Like all Singer sewing machines, this sewing machine is beautifully pure white. Its status as a Fashion Mate clear by the logo at the bottom right, which provides a pop of color that is repeated in the dial and in the Singer logo.
Although the Singer 3333 Fashion Mate weighs just over 16 pounds, the machine is still quite small and fits into most sewing rooms without too much trouble.
The heavy casing handles the weight and does not turn the machine into a colossal behemoth.
Specs
Weight: 16, 3 pounds
Dimensions: 16.4 x 7.4 x 13 inches
Stitches: 23 built-in stitches and a four-step buttonhole
Speed: 350-400 stitches per minute, with stretch stitches slightly slower than others
Computerized/Mechanic: Mechanical
Spool: Top drop -in bobbin
Warranty: 25 year limited warranty
Accessories
Who doesn't love accessories? In ourselves, we love to get spicy with that bit extra. But sometimes less is more, and we've all heard the advice to remove one thing before you leave the house.
Same goes for the Singer 3333 Fashion Mate, which stays true to the idea that to get the cleanest results, one must first become familiar with the basics.
The included accessories are limited, but ideal for beginners who are still learning the ropes. learn from the profession., or advanced users who already have more feet than they know what to do with them.
Included accessories are:
Universal foot
Buttonhole foot
Button sewing
Zipper Foot
Done learning the ropes? Singer has a wide range of legs available to expand your collection.
If you're not ready to take the plunge, ask a fellow Singer enthusiast or you can borrow it. one of them.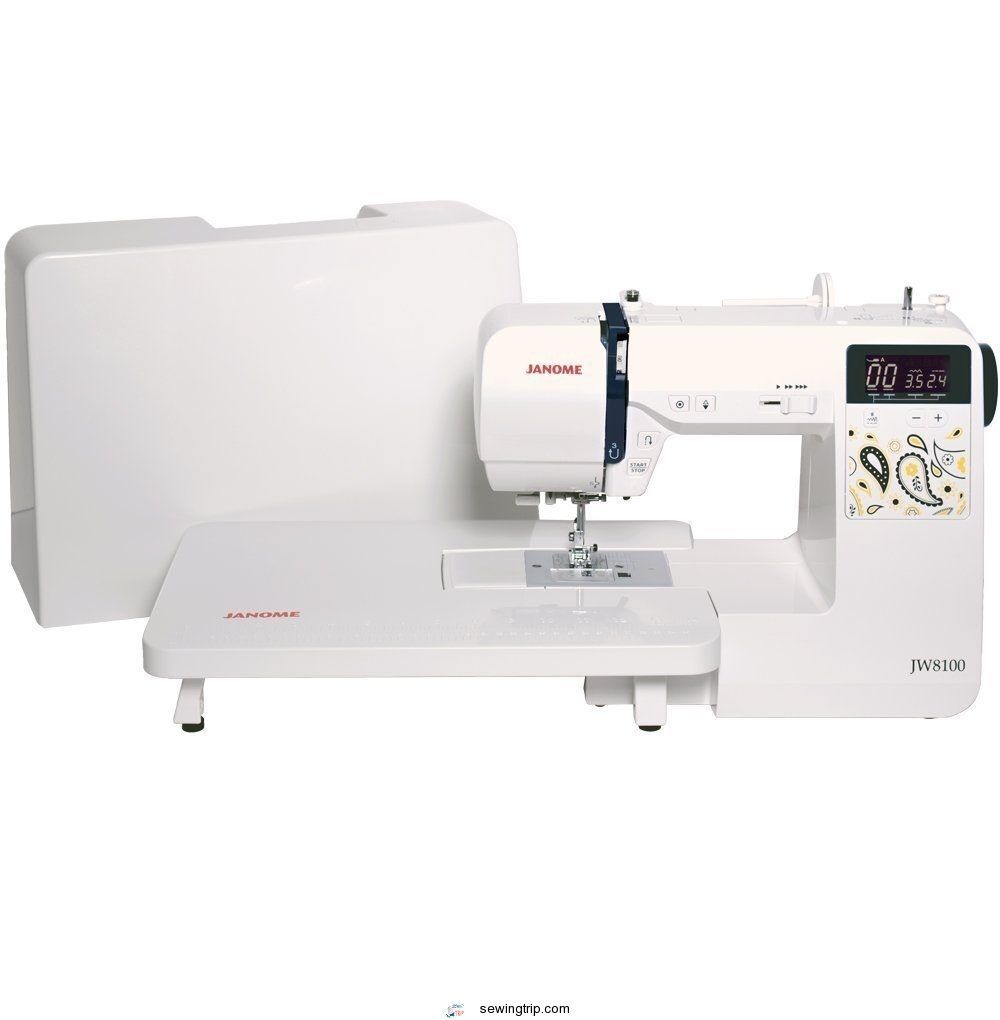 Singer 3333 Fashion Mate: The Company
The Singer Corporation has gone through many name changes since the starting in 1851, but they have stayed true to their roots.
With Tennessee as one of their headquarters, they have always loved the American market and their local customers; although they have branched out into the world of calculators, GPS systems and even flight simulators.
Despite, these interesting locations, they remain best known for their wide range of automated mechanical sewing machines.
As a global player in the market, Singer knows that their reputation is everything.
Every sewing machine they develop is a testament to a legacy planted over 150 years ago, and they show no signs of stopping now.
The The most common sewing machine warranty: covered Warranty
The Singer 3333 Fashion Mate, the 25-year limited warranty.
The warranty covers all wear and tear, including damage that may have occurred during shipping.
It is always a good idea to read the warranty. Different warranties covered different parts, so please keep them when you receive your sewing machine.
Features
23 built-in stitches
With 23 preset stitches, you can get a good start on most projects without compromising the results.
The added 4-step buttonhole is easy to use and improves the detail in your projects.
Selecting these stitches couldn't be easier: just turn the dial until you have selected the desired stitch and can sew.
Since this is a mechanized sewing machine, it is easier to get started, making it an ideal feature who want to skip the extra learning process.
Needle threader
We all know the stereotypical image of a woman who has a needle tries to thread and fails, as she peers at the small hole until she can barely see.
With the automatic needle threader, you can skip the extra hassle and you save your eyes for more important tasks.
This may seem like a small feature, but it is a big time and frustration saver.
Top-Drop In Bobbin
Setting up the coil is another task that needs to be done and is unnecessarily frustrating when things go wrong.
Singer's drop-in coil system is a staple on his sewing machine, and for good reason.
Like the needle threader, this is a feature that saves time and gets you to the right part faster.
]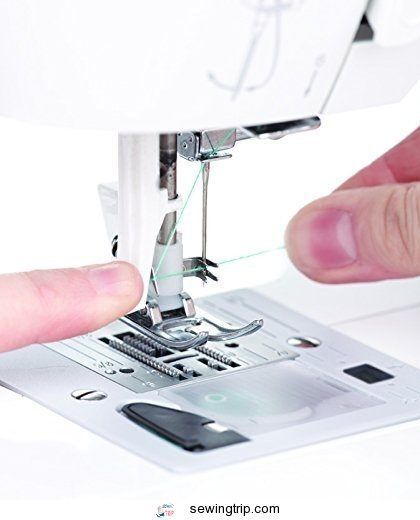 Free Online Owners Class
If it's your first time owning a Singer or a mechanized sewing machine, it's nice to have an additional resource to turn to.
Singer provides online video tutorials for anyone who owns one of their sewing machines, guiding you through the basic settings and helping you get started fast.
Singer 3333 Fashion Mate Sewing Machine Review
The Positives
Well-lit workspace
Remember those handy features that not only save you extra work but also make sure you don't tire your eyes?
It would all be for naught if your workspace isn't brightly lit.
Luckily, the LED light in this Singer is sewing machine more than adequate. You won't miss a corner thanks to this cool feature.
Perfect for beginners
If we have'I said it already rather, the Singer 3333 Fashion Mate sewing machine is super easy to use, making this a great starting point for any new sewer.
It's easy to get discouraged when starting a new hobby, especially if you can't even get your machine working.
Fortunately, this machine ditches all the fancy (distracting) bells and whistles and keeps things simple, allowing any user to customize quickly and easily.
Sturdy
16lbs isn't exactly lightweight in sewing machines.
The I designed singer 3333 with durability in mind; besides being one of the best cheap sewing machines, it's also meant to last as long as possible.
This sewing machine won't be fast enough for you.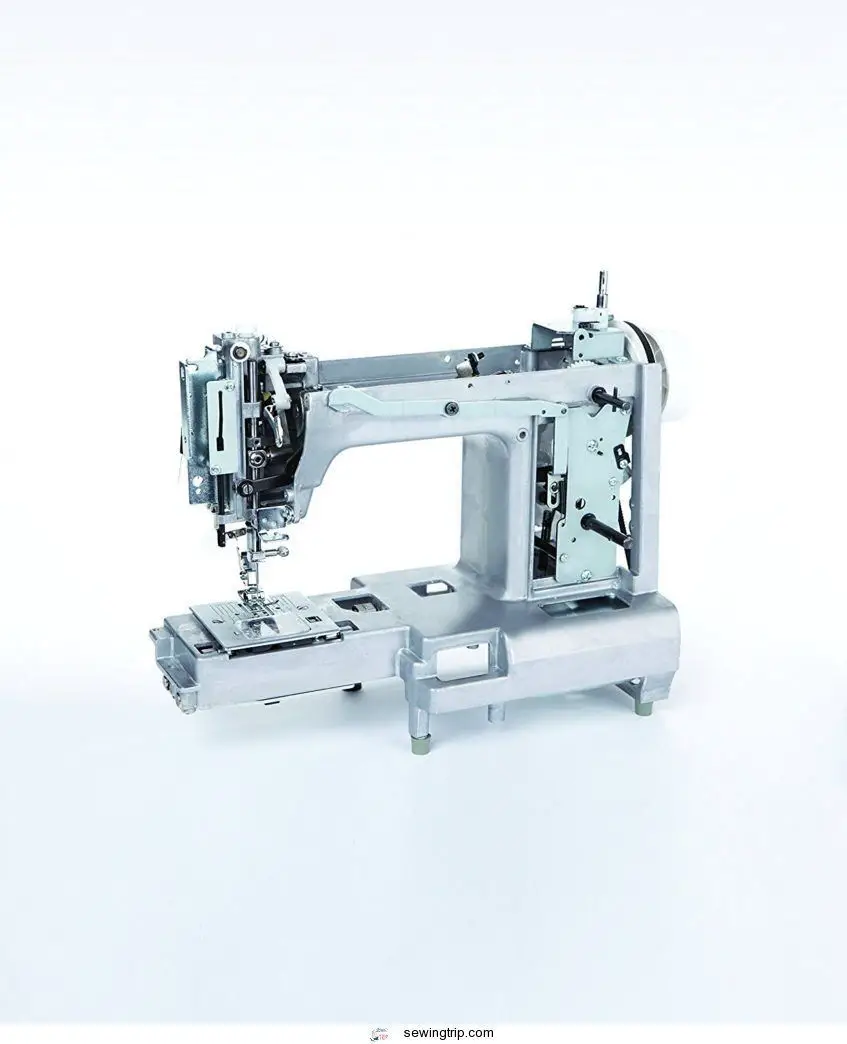 Smooth
No one needs to feel like they are operating a machine tower in their hobby room. I said the Singer 3333 Fashion Mate to be a smooth-running, quiet machine. during the sewing process.
Size and portability
The lighter weight and compact size of this sewing machine makes it great for those who want to gain more sewing knowledge during lessons.
It won't be too bulky or bulky to carry around, making it the perfect accessory for any sewer on the go.
If you prefer to keep it in a craft room or something like that, it doesn't take up too much space, and if you want to keep 's locked in a cupboard or closet, it won't be a hassle to find a place.
The cons
Not compatible with all materials
Because this machine for beginners and ordinary seamstresses, this sewing machine does not fit well with some fabrics.
If you plan on working with heavy denim, leather often, invest in a black more earthy machine.
Check Your Box
Due to the compact packaging, some components may in the delivery box than it used you to.
]
Be sure to double check everything before throwing it away or you might miss important parts.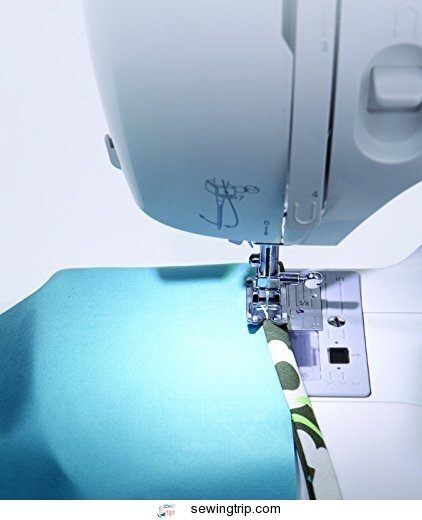 US and US only Canada
If you are planning to take this sewing machine on a world tour, or are planning to purchase it abroad, you won't have much luck.
The We do not make singer 3333 sewing machines for use outside the United States and Canada. This is because of the tension.
This sewing machine only works with the tension used in the US and Canada because other countries use a higher tension that is not compatible with the Singer 3333.
Although you could use a voltage converter in these cases, your warranty will . So it's best to play it safe.
Overall verdict
If you are looking for a cheap sewing machine to learn the tricks of the trade, or you were an avid sewer in the past but are now ready to rest on your laurels, the Singer 3333 Fashion Mate Free-Arm Randy Ewing Machine is the ideal sewing machine for you.
When it comes to price and quality, there are few machines that offer a better ratio. With this sewing machine you are ready to tackle most projects without compromising on design.
The only seamstresses who would be less happy with this sewing machine are the very advanced seamstresses who want to tackle large and complicated projects, or who already know that they will work with heavy fabrics most of the time.
All the Singer 3333 Fashion Mate is an ideal companion for beginners or those who only occasionally need to sew lightly, and we can wholeheartedly recommend it to those who fit into these categories.
True to buy the Singer 3333 Sewing Machine
Singer is a brand that can be found in specialty stores and department stores around the world. This brand has been around for a long time, making it a staple in your usual stores.
When it comes to the Singer 3333 Fashion Mate Free-Arm Randy Ewing Machine, it's no different. Not only is the brand widely recognisable, this machine also performs at a premium, making it a popular choice among novice and advanced sewers.
For For these reasons, the Singer 3333 sewing machine is can both in-store and online.
To start, check out the following online retailers.
And of course it's also available on Amazon.

---
That's it for Singer 3333 review. Fancy giving it a try?
Not sure if this is the model for you? Browse our latest machine reviews.